Water Action Platform


Latest learnings
Assessing risk and determining responses to Covid-19 were major themes of the most recent Water Action Platform webinar which took place on 9 July.  Here are six key learnings from the interactive event which was hosted by Isle chairman Piers Clark.
Expect seasonal resurgence of Covid-19
Recent research shows that we can expect resurgence of Covid-19 due to seasonal fluctuations. In an interview on the Water Action Platform webinar on 9 July, hydrologist Fernando Miralles-Wilhelm, Chair and Professor at University of Maryland said research into the environmental conditions needed for virus outbreaks to "explode" showed the sweetspot for temperature was between 5-11oC and for relative humidity, between 40-70%. He also explained that this information is not yet included in predictive models.Miralles-Wilhelm said, "We do expect resurgence of the virus. It's a seasonal virus like influenza. As we have very good ways to predict weather and climate we can expect to see a resurgence in November/early December in the northern hemisphere.

"If we are prepared and take the social distancing measures needed, we can minimise the impact. We have plenty of warning, there is no excuse for not being ready."

Wastewater detection can give early warning on Covid
The potential for wastewater to act as an early-warning-system for outbreaks of Covid-19 in communities is being demonstrated by Canadian technology company LuminUltra. Repeatedly testing everyone in a given population for Covid-19 may not be feasible, but identifying and quantifying the presence of SARS-CoV-2 in their collective wastewater can serve as an early warning system, alerting health authorities.Patrick Whalen, chief executive, LuminUltra said, "The science is still evolving but what we know is that people not only infect others directly, but also through air and surfaces. There is potential for wastewater to act as early warning system, to determine the presence of asymptomatic carriers without having to run tests directly on people."

Responding to a government callout for technologies for diagnostic testing, LuminUltra contacted Public Health Canada and offered to help shore-up the supply chain for reagents.

The company has now produced 5 million quantitative polymerase chain reaction (qPCR) tests for Canada and is helping other countries.

Sewage based epidemiology costs quantified
Participants in the Water Action Platform have been keen to better understand the cost of implementing a sewage-based epidemiological system. A new research paper from a collaboration between engineering consultancy Arup, KWR research institute in the Netherlands and Exeter University in the UK outlines the tasks and costs associated with designing an early-warning system and cites two main cost elements.The first is the initiation phase during which systems are set up, for which the costs are estimated at £200,000. Deployment costs then have to be factored in and for populations of 3-5 million that could run up to £1 million, depending on localised variables.

Spanish technology company GoAigua has developed a similar pricing model which shows that costs vary depending on size and complexity of the utility and the number of samples, the cost of which ranges from US$30-50 dollars per unit.

Far-UVC light inactivates coronaviruses safely
Recent research carried out in the US has shown that far-UVC light – wavelengths in the 207-222nm range – efficiently inactivates airborne human coronaviruses. It is well known that conventional germicidal UVC lamps, emitting 254nm wavelengths, can be used to disinfect unoccupied spaces such as empty hospital wards and train carriages, but direct exposure poses a health hazard to humans and cannot be used in occupied spaces.The new study from Columbia University Irving Medical Center found that more than 99.9% of seasonal coronaviruses present in airborne droplets were killed when exposed to a particular wavelength of ultraviolet light that is safe to use around humans. Far-UVC light cannot penetrate the tear film on the surface of the eye or the outermost layer of skin so it cannot damage living cells in the human body.
Isle chairman Piers Clark said, "At these low dose rates, far-UVC exposure might well provide a method for reducing the virus in public locations. On its own this doesn't solve the pandemic, but it's definitely part of the solution."
Very low risk of virus spreading through sewage
An ongoing review of the available academic literature by analysts from Isle continues to conclude that the risk of contracting Covid-19 through exposure to sewage is very low. A recent paper on transmission in recreational waters in the journal Science of the Total Environment says that while wastewater is a potential dissemination route for SARS-CoV-2 to recreational waters, there is limited data on the presence and viability of the virus in water bodies.Isle chairman Piers Clark says, "More research is needed, but we hold to our previously stated conclusions that the risk of the virus spreading through sewage is very low."
Workplace diversity accelerated at innovation sprint
A collaborative sprint on Improving Workplace Diversity in the Water Industry will take place as part of the Northumbrian Water Innovation Festival. The event, which facilitates sprints and challenges to help solve real-world water issues, will be delivered digitally and internationally for the first time and takes place from 14-17 September.Isle is leading the diversity sprint which will take place 24-hours-a-day, over all four-days of the festival.

Isle chairman Piers Clark said, "We're going to look at how we can improve workplace diversity in the water sector and I'm delighted that a much wider group can get involved than ever before, from anywhere around the world. We aim to highlight key issues, gather data and share best practice on a topic which very relevant, especially in light of the Black Lives Matter movement."
Pumpenfabrik Wangen GmbH appoints new Managing Director and CEO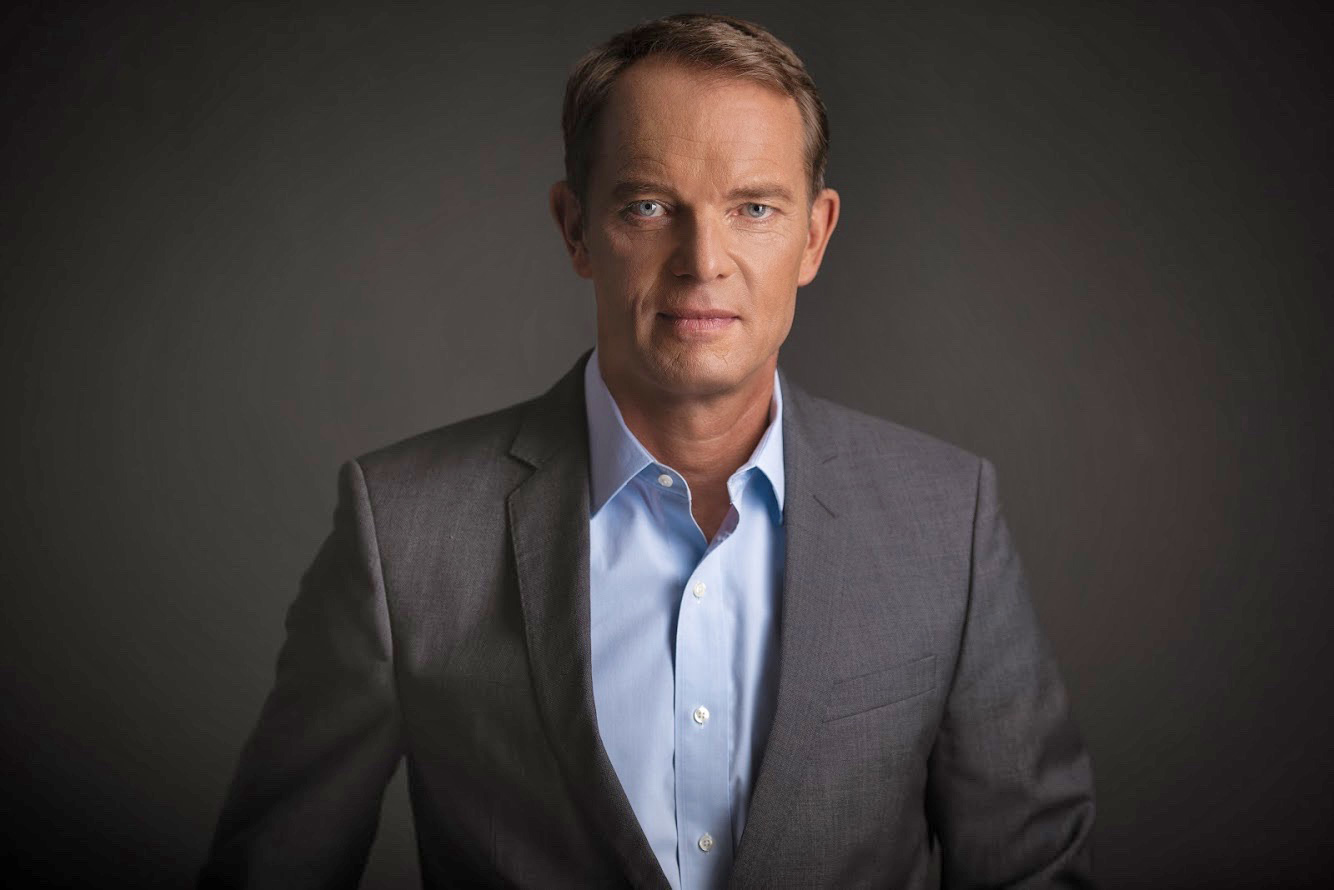 Pumpenfabrik Wangen, a manufacturer of cavity and screw pumps, appoints a new Managing Director and CEO: As of November 2, 2020, Claus Garnjost will lead the company based in Wangen,
Germany. CEO Markus Hofheinz has left the company to pursue new professional opportunities.
With Claus Garnjost (58), WANGEN PUMPEN gains an experienced and well-connected manager for the mechanical and plant engineering sectors. Before joining Pumpenfabrik Wangen, Garnjost was responsible for the strategic development of Leistritz AG, a 2000-strong producer of screw pumps, turbine parts, extrusion systems as well as machine tools and other tools, as both CTO/COO and Board Member. Previously Garnjost served as CEO for Gildemeister Drehmaschinen (a subsidiary of DMG MORI), and as COO for Gebr. Heller Maschinenfabrik and Coperion Werner & Pfleiderer.
He holds a degree in engineering and began his career at MAN Roland Druckmaschinen AG.
Together with CFO Lorenz von Haller, the extended management, the shareholders and all employees, Garnjost will continue on Pumpenfabrik Wangen's current growth trajectory and continuously expand into new areas fit for strategic growth.
Shareholders and workforce of Pumpen Wangen express their thanks to Mr. Hofheinz for his services over the past two and a half years and wish him all the best in his future endeavours.
New belt press range for the environment industry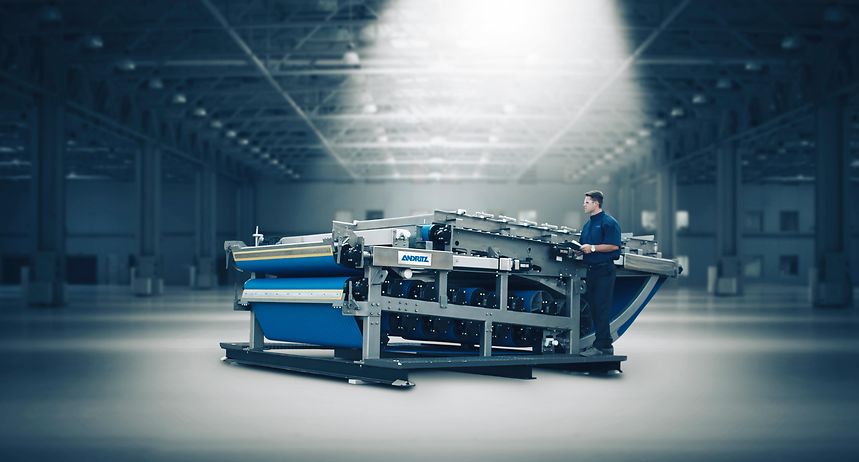 International technology group ANDRITZ presents the SME-Q and the SMX-Q, the new belt presses for the environment industry reflecting the very latest state of the art. Due to their low-profile components, they are extremely operator-friendly and feature high quality design with low maintenance needs, thus ensuring maximum performance in terms of dryness and throughput.
Different Models for a wide range of requirements
The medium-pressure belt filter presses in the new SME-Q range are suitable primarily for standard and medium duty performance levels, while the high-pressure belt presses in the SMX-Q series were developed for medium to heavy-duty performance levels where each individual machine must achieve high throughputs. The two machines include the same features in terms of design and have an extra-long thickening zone, a camber wedge for a steady, optimized pressure increase, a low profile, and an open, stainless steel frame structure for easy access. Both models will provide excellent operating availability and reliability in operation.
Investement versus throughput and perfomance
Compared to the SMX-Q, the medium-pressure belt press SME-Q provides a smaller footprint at lower investment cost and has been specifically developed for small to medium-sized sewage treatment plants and for industrial applications. The investment costs are low due to its optimized structural weight. In addition, the innovative design of the belt press makes it possible to dismantle parts of the machine quickly and easily so that it can be transported in conventional containers or on standard-size trucks.
The high-pressure belt press SMX-Q delivers highest throughputs thanks to its large filtration and pressing area. Its robust frame structure generates high belt tension and high pressure on the sludge to provide the best dewatering performance for a belt press. The specific features of the SMX-Q enable this machine to be adapted to almost any application – even with the most challenging dewatering requirements.
Among the advantages of the new ANDRITZ belt presses are the lower investment costs (SME-Q) compared to other products currently available on the market, perfect dewatering results, highest throughputs, and lowest residual moisture. They offer the right technical solution for municipal and industrial sludge treatment plants, for thickening and dewatering in a single stage (thanks to the efficient thickening zone or combination with a gravity table) and for achieving high efficiency in specific applications such as pulp and paper, manure, biogas, slaughterhouse and chemical sludges.
ANDRITZ SEPARATION
Provides mechanical and thermal technologies and services for solid/liquid separation, serving the chemical, environmental, food, mining and minerals industries. The customized, innovative solutions focus on minimizing the use of resources and achieving highest process efficiency, thus making a substantial contribution towards sustainable environmental protection. In addition, the business area offers technologies and services for the production of animal feed and biomass pellets.
Polycarbonate


SABIC partners with Elkamet
Sittard, The Netherlands, September 15, 2020 – SABIC, today announced its partnership with Elkamet Kunststofftechnik GmbH, an industry leader in the plastics processing industry. Elkamet will be using SABIC's LEXAN™ polycarbonate (PC) resin based on certified renewable feedstock in several end applications for the lighting industry.
In October 2019, SABIC launched its polycarbonate based on certified renewable feedstock – an engineering thermoplastic resin that is part of the company's TRUCIRCLE™ solutions for certified renewable products. The polycarbonate provides SABIC and its direct and ultimate customers with more sustainable solutions and associated benefits. Based on our cradle-to-gate peer-reviewed LCA study, use of SABIC's LEXAN polycarbonate resin can potentially result in reductions in carbon footprint of up to 61% and fossil depletion reduction of up to 35%.
"Our polycarbonate (PC) based on certified renewable feedstock solution supports the pursuit of a more circular economy, one that prioritizes resource conservation and environmental sustainability, recycling and recovery technologies, allowing us to capture the greatest value from materials that have traditionally been discarded", said Mark Vester, Circular Economy Leader at SABIC. "We are delighted to be partnering with Elkamet, part of our ongoing commitment to our customers who are increasingly looking for more sustainable solutions in response to consumer requirements," Vester continued.
"Elkamet is the first in the lighting industry to offer an alternative for our customers in order to keep up with the trend towards more sustainability in the development of plastic components," said Lukas Platt, Sales, at Elkamet. "Diffusors/covers are one of the biggest parts of a luminaire that are made of plastic. By producing them using renewable resources, lighting manufacturers can make a huge sustainability impact. We are very happy to partner with SABIC, whose polycarbonate based on certified renewable feedstock ensures that the customer does not have to make a compromise between sustainability and material properties. In addition, a huge benefit of this solution is that design and application requirements for Elkamet profiles made of SABIC's material remain the same," concluded Platt. 
Elkamet has also been ISCC certified, in order to give SABIC and Elkamet's common customers a consistent proof of a sustainable supply chain.
"Since the launch of our renewable PC at K2019 trade show in Dusseldorf last year we have had a lot of interest shown in the solution from a broad range of industries. We are delighted to have Elkamet onboard. A further step towards transforming the value chain together – to realize a more responsible value chain, creating positive impact on environmental challenges," said Lennard Markestein, Director Engineering Thermoplastics at SABIC.
SABIC's TRUCIRCLE portfolio and services for circular solutions span; design for recyclability, mechanically recycled products, certified circular products from feedstock recycling of used plastics and certified renewables products from bio-based feedstock.