Larraioz Elektronika responsible for the development of the Iberian robotics market
With the launch of the new Iberian HUB.Kawasaki Robotics EMEA strengthens its European network. The strategic agreement between Kawasaki Robotics and Larraioz Elektronika is valid from July 1, 2021. Larraioz Elektronika has been a partner and distributor of the international robotics manufacturer since 2015 – the new cooperation marks the next phase in the expansion of the robotics market on the Iberian Peninsula. As Kawasaki Robotics Iberian HUB, the Spanish partner will be responsible for the development of sales, marketing and the regional partner network in Spain and Portugal.
Second stage of reorganization of Kawasaki Robotics' EMEA structure.
Following the successful establishment of the Central & Eastern Europe HUB, which has been operating out of Poland since 2020, the launch of the Iberian HUB is the next step in the reorganization of the Kawasaki Robotics network across the EMEA region.
"The HUB structure provides our partners with more autonomy and agility, allowing them to meet the individual needs of the local industry. While we provide them with our full support, they can leverage their expertise and knowledge of the regional markets to take the development of their markets to the next level. After more than 6 years of successful collaboration, this company was the logical choice to become our new Iberian HUB."

– Kenji Bando, President of Kawasaki Robotics EMEA
Increasing automation demand in the region is precisely served
From the north of Spain, the company has been a strong automation solutions provider and the most trusted partner for robotics system integrators for more than 30 years. "We greatly appreciate the trust Kawasaki Robotics has placed in us, not only to represent the globally established brand in the Iberian market, but also to strategically develop the robotics business in all the countries of the region. The robotics sector, especially in Spain and Portugal, and the automation needs of regional companies are growing rapidly – the Iberian HUB offers the high-end products, strong network and extensive know-how to serve exactly these needs," says Xabier Iturralde Usabiaga, General Coordinator.
Change of management in the Healthcare Division
Leading science and technology company Merck today announced that Hong Chow will join the Healthcare business sector as Head of China & International, effective October 1. In this role, she will be responsible for the company's businesses in China, in Japan, in the Europe, Latin America, Asia-Pacific, Middle East, Africa and Russia regions, as well as for the Cardiovascular Diseases, Metabolic Disorders & Endocrinology business unit and the Global Business Innovation team. Chow will report to Peter Guenter, Member of the Executive Committee and CEO Healthcare, and will serve on the Healthcare Executive Committee, the leadership body of the Healthcare business unit. She will perform her new role from her work location in Shanghai, China.
"With her international experience and strong track record in bringing innovative medicines to patients in need of treatment in both developed and emerging markets, particularly in China, Hong Chow will help drive our company's strategic priorities. I am very much looking forward to working with her on our team and her contribution to achieving our patient and healthcare performance goals."

– Peter Guenter, Member of the Executive Committee
Chow is a German citizen and currently CEO of Roche Pharmaceuticals in China. She is also a member of the Supervisory Board of Beiersdorf AG. Prior to joining Roche, Chow held various leadership positions at Bayer Healthcare in China as well as Asia Pacific and Europe. She holds a degree in business administration from both the Berlin School of Economics and Law and Anglia Ruskin University in Cambridge, United Kingdom.
"What excites me about Merck is its 353-year tradition of scientific research, entrepreneurial spirit and sustained commitment to human progress," Chow said. "I am very excited about my new role at Merck and look forward to working with the team to provide vital medicines that make a critical difference for millions of patients every day."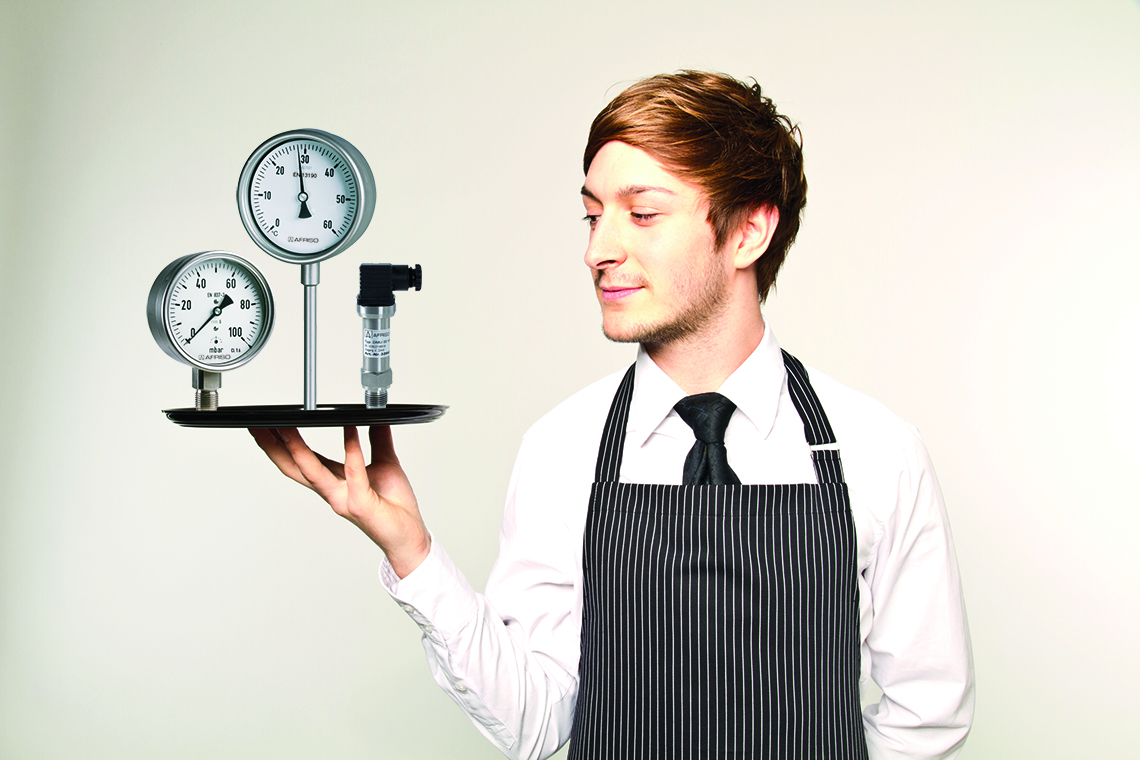 Measuring and Control technology for Industrial Applications and Process Engineering
Daten und Fakten
AFRISO-EURO-INDEX GmbH
Lindenstr. 20
D-74363 Güglingen
T:+49 7135 102-0
F:+49 7135 102-147
New cooperation: Tracking supply networks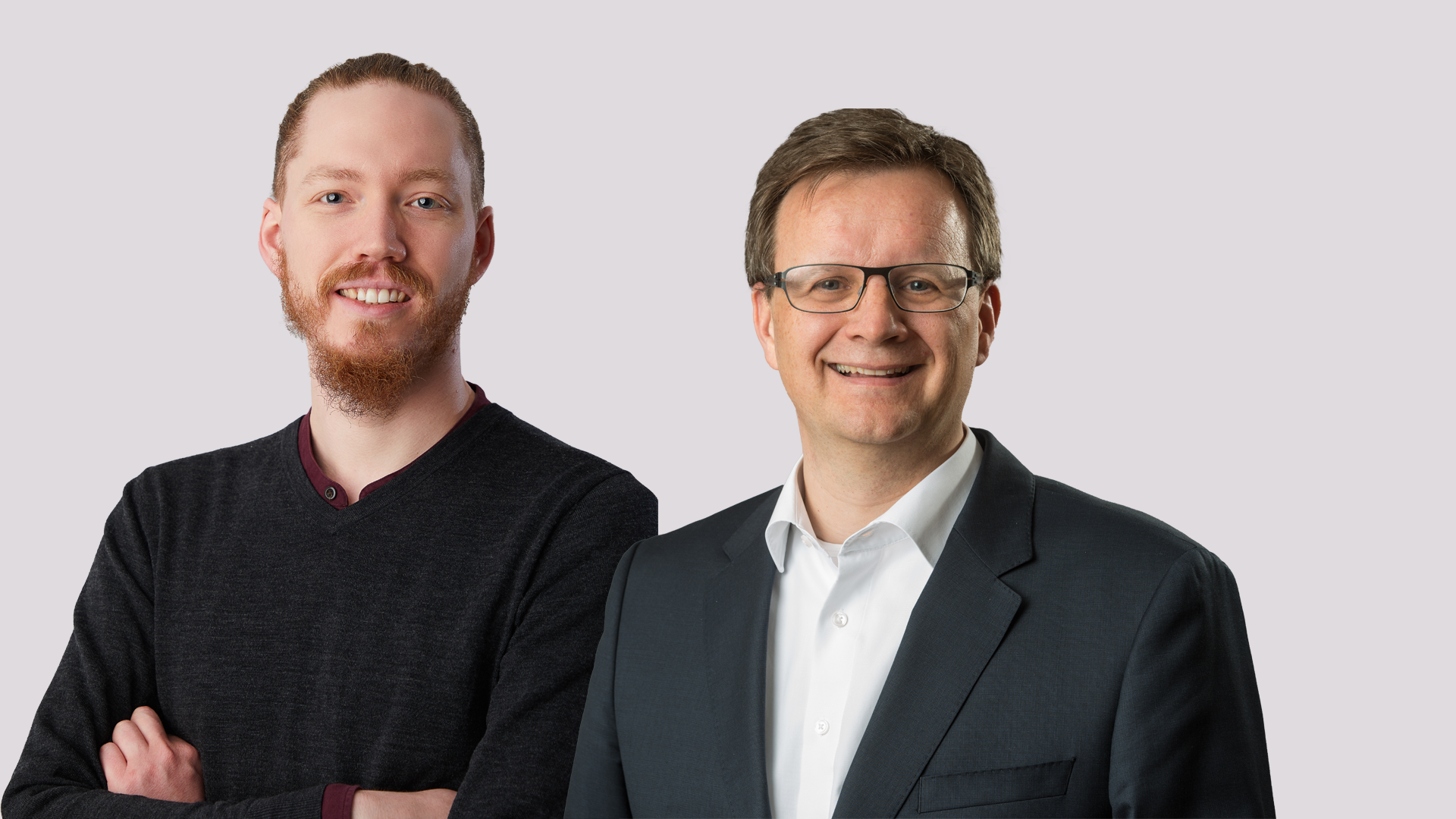 Collecting lasting knowledge about construction measures – that is the goal of the partnership between Vaira UG and Berthold Becker Büro. The cooperation aims to combine the collection of new documentation data with existing knowledge about previous construction sites.
Whether electricity, gas or fiber optics: no one wants cables to be damaged during construction work in their own street. To ensure the safety of existing cables and pipes, among other things, there is a documentation obligation for all distribution networks in Germany. Pipe and cable routes must be measured and their location precisely documented directly when they are laid. The operators of the respective network are obliged to be able to provide information about the pipeline at all times.
Up to now, this documentation has mostly been done by hand. Equipped with a piece of paper and a pencil, installers measure their construction work by tape. The sketch is later drawn in and then manually transferred to a digital system of the network operator. This is where the data is stored – but residents, companies and future home builders usually don't know which lines from which operators are located in the streets. The result? Often tedious research.
"This is where we come in. Network operators can enter where they have built networks on our localexpert24 platform. For future construction measures, there is then a notice at the corresponding street about all the pipes and cables that have been laid. Photos, videos and other information can be stored. This means that construction companies, other network suppliers and private house builders can find out with just a few clicks which network operators they need to contact for further information."

– Markus Becker, Managing Director Berthold Becker Büro 
Advanced data is a hobbyhorse of the UG. With its eponymous platform, the company is developing a common, digital working environment for network operators and construction companies. Construction crews can be controlled, work routines digitally mapped, optimized and in some cases fully automated via the platform. Installers can enter all documentation data directly on their smartphones using digital forms. The system automatically transfers the data to other process participants. One highlight is surveying via augmented reality with the smartphone.
"With the company, the quality of documentation and surveying data increases immensely. Form fields already check during input whether the values entered are realistic or whether a correction is necessary. Office staff no longer have to manually type out the data, which has often led to numerical errors and other inconsistencies. This makes it child's play for installers to take measurements with their smartphones, eliminating the need for error-prone manual data transfer. A new quality of network documentation is achieved that can prevent structural damage." (Maximilian Erdmann, Managing Director Vaira UG).
In the cooperation, both companies are now working on combining their innovations. Construction measures can then be measured and documented with the UG. The information that a construction measure has taken place and by whom it was carried out will be transmitted directly to localexpert24 at the click of a button. In this way, it can be ensured in the future that knowledge about networks does not gather dust in file folders thanks to good and easy-to-find line and cable documentation. A key result: more safety for construction work on utility networks.