Integration of printed electronics in rubber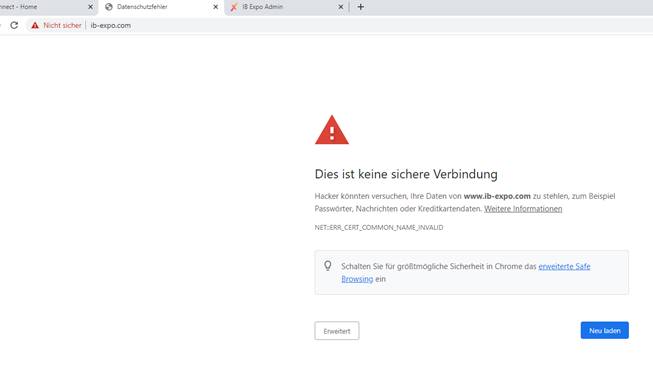 A small team of highly qualified experts is taking an important step toward the digital future at Continental's new location in Freiburg: testing, trying, rethinking. Short paths, lean processes, fast results.
"It feels like being in a start-up. We are very flexible and can quickly develop and adapt our processes; there is a great dynamic here. At the same time, we can build on the strength of the entire Continental Corporation."

– Tim Wolfer, Project Manager
Here, for example, classic rubber and plastic products, which until now have only fulfilled mechanical tasks, are to be enriched with sensor technology, intelligent systems and actuator technology and thus digitized. Wolfer holds a doctorate in mechanical engineering and has been responsible for research projects at the Drucktechnikum since fall 2020.
"My focus here is on the integration of intelligent systems and networks. In particular, we are looking at the interface of components made of elastomers and the integration of electronics," says the engineer. A native of Bremen, he previously worked for five years as a group leader at the Production Technology Center of the University of Hanover. There, among other things, he established close contacts with his current employer, Continental.
The 36-year-old family man was already passionate about tinkering and screwing in his childhood and youth – and studied mechanical engineering for this reason. He came into contact with functional printing during his doctorate on additive manufacturing of optical systems. "Now I'm happy to be able to apply this knowledge in the research and development of a technology group," adds Wolfer.
One of Wolfer's pioneering projects is the "sensIC" project: Integrated sensor technology is used on the basis of printed electronics in hose lines for electric vehicles. Specifically, hoses for the thermal management of vehicle batteries are equipped with integrated temperature sensors. Continental is bundling such research projects in the printing technology center in Freiburg; sensIC will run for three years. The German Federal Ministry of Education and Research is supporting the project proportionately with €2.9 million.
Project will be key to sensor technology and electronics in rubber products
Continental has high hopes for sensIC – above all, a wide range of applications for the technology and lower costs in production. "Printed electronics we can theoretically use everywhere. The product range is virtually infinite and perfectly tailored to Continental's strategy: making products intelligent and using them to develop new business models and mobility services," says Wolfer. "Hoses are just one example there. But if it works there, it will also work in air springs, belts, conveyor belts and tires, for example." And that is precisely one of his exciting main tasks: transferring the technology to other areas of Continental.
Industrial scale as a goal
"In this respect, the project has lighthouse character for us," Wolfer emphasizes. "In this project, we are using highly productive printing processes to manufacture the electrical networks. These processes promise a very high throughput of processed area at very low cost." What's more, the electronics must be absolutely safe, as they are increasingly being installed in automobiles and plant. For this reason, a particular focus in the project is on safeguarding the electronic systems against manipulation and plagiarism.
"The greatest challenge is not only to investigate the novel technical systems on a laboratory scale, but later actually to manufacture them on an industrial scale at our colleagues in Hamburg," says Wolfer. This is because, "Even on a small scale, the systems in themselves have an enormous complexity due to their fine and sensitive structures. For example, a specific silicon chip will be designed and produced for us as part of the project. But in the subsequent production in Hamburg, we are then suddenly confronted with challenges such as thermal expansion, solvents, high pressures and high temperatures." Right at the beginning of the project, Wolfer and Co. therefore had to assess what technical requirements awaited them in the end, so that they could make a sensible choice in materials and concepts from the outset. "That was quite a challenge, getting all the technical goals under one hat. But now the technical concept is in place and the project has fully taken off," emphasizes Wolfer.
Freiburg as the perfect location
And why Freiburg? "Quite simply, in order to create a central location for this technology, Continental has bundled its functional printing activities here in a technical center. In addition, the Freiburg location was particularly suitable because of the close cooperation that already existed with a local technical and scientific network, such as Fraunhofer ISE, the Karlsruhe Institute of Technology (KIT) or the 'microTEC Südwest' technology cluster."
A start-up atmosphere, a strong local network, a new printing technology center and a powerful international technology company – the conditions for the success of the sensIC project could hardly be better for Tim Wolfer and the project team.
Rapid further development of connectors
The Connector Congress in Würzburg has come to an end with the participation of rolled products manufacturer Kemper.
"After more than a year of abstinence, finally the first presence event in the industry. A piece of normality that many have longed for all this time. We are all the more pleased to have had many interesting discussions and made new contacts."

– Dr. Stephan Hansmann, Head of Technical Marketing
Miniaturization is one of the much-discussed megatrends, as a result of which more and more plug contacts are being realized in the smallest possible installation space. Accordingly, there was great interest at the Kemper booth in HP bronzes, which have improved formability compared to standard alloys without sacrificing strength. With this property, Kemper HP bronzes offer themselves as an optimal material for increasingly smaller connector systems. "Connectors in particular are developing rapidly and will actively accompany the energy transition," Hansmann is certain. "This includes, for example, smart connectors with additional functions, where, for example, connectors communicate with each other even before the plugging process has taken place."
Great catch-up potential for eMobility in public transport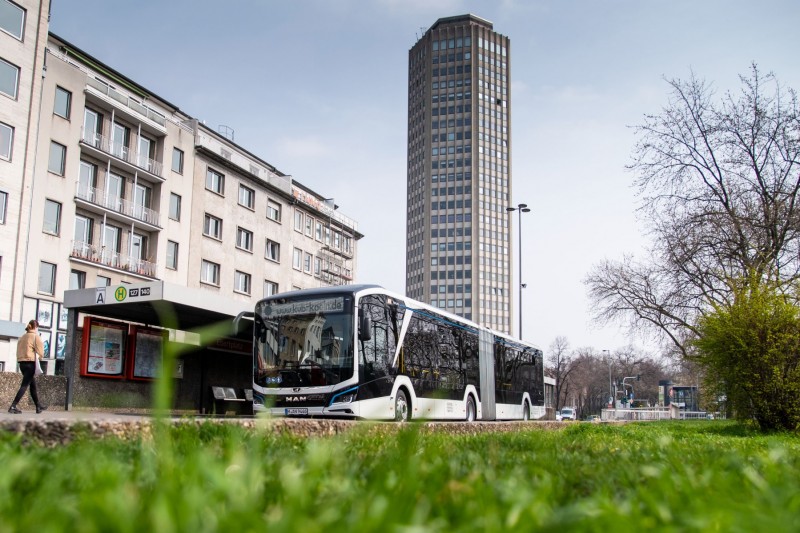 Around a hundred thousand diesel buses are still on Europe's roads with outdated technology. At the same time, the number of e-buses is rising significantly. It is hardly surprising that electromobility is on the rise. After all, the call for sustainable mobility is getting louder and louder. With the MAN Lion's City 12 E and the all-electric 18 E articulated bus, MAN Truck & Bus offers the right solution for the urban transport of the future.
Electromobility is electrifying more and more people. This is clearly demonstrated by the rising registration figures for e-cars. But e-mobility is not only gaining momentum in private transport. In public transport, too, more and more operators are turning to e-vehicles, as recent figures from the umbrella organization of European vehicle manufacturers (ACEA) show. Based on bus registration figures, the association reported that sales of electric buses in the European Union increased by 18.4 percent in 2020 compared to 2019. The share of diesel engines, on the other hand, decreased by almost ten percent (source: "ACEA buses by fuel type full-year 2020," 30 March 2021).
"Overall, the total European market for electric buses was more than 2,000 vehicles last year. And the trend is clearly upward. We expect half of all new city buses to be alternatively powered by 2025."

– Rudi Kuchta, Head Business Unit Bus
Despite the rising eBus numbers, diesel buses are still by far the most common on EU roads. According to ACEA, there were a total of more than 690,000 buses in 2019, with an average age of 11.7 years – 94.5 percent of which were powered by diesel, and 0.6 percent purely electric (source: ACEA Report "Vehicles in use Europe," January 2021). "The figures and our experience show that electromobility is on the rise. At the same time, they also make clear what great potential it still holds. Replacing diesel buses with outdated technology with modern electric buses will help enormously to reduce CO2 emissions," says Kuchta, adding, "This is a key building block in tackling climate change." After all, with an annual mileage of 50,000 to 60,000 kilometers and a consumption of 36 to 49 liters per 100 kilometers, which varies depending on use, topography and vehicle variant, an eBus traveling with zero local emissions can save around 60 to 80 tons of CO2 per year – compared to a diesel bus and assuming the current electricity mix.
The bus is already considered the most environmentally friendly and economical means of transport. However, local public transport operators and municipalities have it in their own hands to cut CO2 emissions even more and thus contribute to climate protection. The European Union has also recognized this and passed the Clean Vehicle Directive. This provides for binding emission standards in municipal fleets – the legislation has been in force since August 2021. Cities must thus set their course for emission-free mobility. The goal: to move from "low emission" to "no emission."
"More and more public transport companies have understood this and are relying only on battery-powered city buses for new purchases. Or they are setting clear time targets for converting the entire fleet to zero-emission drives," says Kuchta. One example is Verkehrsbetriebe Hamburg-Holstein (VHH), which has been procuring only locally emission-free, battery-powered buses since 2020. The goal is to convert the entire bus fleet to zero-emission drives as far as possible by 2030.
In order to provide transport companies with the best possible support on their way to zero-emission mobility, the company offers an overall concept that brings together holistic eMobility consulting and tailored, forward-looking solutions. Because for MAN, too, the future of urban mobility is electric. "We are convinced that electromobility is the key technology for commercial vehicle transport of the future. For this reason, we are constantly driving technologies and progress forward together with our customers," says Rudi Kuchta. The focus here is on the MAN Lion's City E – and thus the all-electric solution for public transport.
For months now, the MAN Lion's City E has been demonstrating in more and more cities throughout Europe how excellently it masters urban traffic and how easily it can be integrated into existing processes. During an MAN eBus test drive that took place in Munich in May of this year, it also cracked the 550-kilometer mark under realistic everyday conditions with just one battery charge. "The issue of range plays an essential role for our customers.
After all, on lines that were previously served by a single vehicle with an internal combustion engine, only one electric vehicle will be on the road in the future. During the MAN Efficiency Run, our eBus impressively demonstrated how suitable electric mobility already is for everyday use," says Kuchta. Even with a realistic range of "only" 400 kilometers in regular operation, the bus could cover 98 percent of the routes served by MAN customers without intermediate charging. And it would then be charged in the depot – with the advantage that operators would not have to invest in additional charging infrastructure in the city area.
WPL wastewater technology is selected by major logistics hub
Technology from water recycling specialist WPL, a WCS Group company, was selected by DP World London Gateway to provide enhanced ammonia removal to protect sensitive waters in the Thames Estuary. 
DP World London Gateway is a smart logistics center on the north bank of the Thames in Thurrock, Essex, 25 miles from central London. The water recycling specialist will supply a bespoke treatment plant for a new freestanding warehouse for 150 office workers, currently under construction at the logistics center. The plant will be able to handle a flow of 7.5 m3/d for 100 population equivalents.
The treatment plant will discharge into an environmentally sensitive swale that empties into the Thames Estuary and must meet the Environment Agency's stringent standards of 15:15:03 mg/l for ammonia and suspended solids.  The water specialist will provide an underground HiPAF (High Performance Aerated Filter) system for ammonia removal, as well as a metering unit and sand filter to further improve the final effluent in accordance with site-specific permit requirements. The design also includes a small pumping system due to the depth of the incoming effluent and a pumped backflow chamber.
Dominic Hamblin, WPL's technical director, said, "DP London Gateway is a key logistics hub and we are pleased to be able to deliver this environmental solution on site on its behalf.
"WPL's modular HiPAF product range meets the stringent European standards for permitting wastewater without the use of chemicals. The technology is regularly used by UK water utilities and is a good choice for sensitive sites such as marshes, which are shallow and not heavily diluted.
"The HiPAF's compact design allows it to be installed in locations where space is at a premium, such as a busy commercial area. In addition, our sand filters are designed to remove excess suspended solids and biological oxygen demand when permit standards are above what would normally be expected from a biological process. 
"Once operational, the plant will provide robust wastewater treatment while being quiet, visually unobtrusive and easy to maintain. WPL's wastewater treatment plant is being built by Readie Construction. Construction is scheduled to begin before the end of 2021 and is expected to take 12 weeks.
"DP World London Gateway is a high-profile site surrounded by sensitive water bodies. We are therefore pleased to be working with WPL to install on-site wastewater treatment for the new warehouse building."  

– Giuseppe Orlando, Project Manager