Process belt solutions


Integrated filtration expertise
Pioneering mesh designs presented byGKD – Gebr. Kufferath AG at Filtech. Whether for water processing in large industrial plants or continuous vacuum belt filter systems in the environmental and mining industry: At the leading international trade fair for filtration and separation technology, the company once again highlights its integrated solution competence for filter media and process belt solutions in Cologne. With its special mesh structure and seam technology, the Vacubelt filter belt range guarantees efficiency and safety in exacting dewatering processes. In process water filtration with particles larger than 500 μm, the relatively new spiral fabrics produced are also in high demand. Alongside large-format mesh samples, the knowledge of process requirements that the filtration and process belt specialists have gathered over many years makes them sought-after contacts for discussing specific issues and solution models.
In view of the growing global demand for phosphorous, potash, and lithium, expanding extraction capacities and improving production efficiency are critical to the success of the global mining industry. This is where the different belt types of the Vacubelt range, made of polyester monofilaments, are able to make a vital contribution. All Vacubelt filter belts share the core characteristics of robust transverse stability, low crease formation, smooth surface, good cake discharge, and excellent cleaning behavior. What's more, their improved seam design contributes to greater process reliability. Its minimal opening at the seam means that the extremely flat PAD seam reduces particle penetration. The company further decreases this seam opening by inserting filling threads, thereby further lowering the risk of particle penetration. These filler threads are supplied with the belt and inserted before the clamps are closed. This means that there is no need for the flaps required by other manufacturers. The advantages of the firm seam design are clear: wipers are not stressed by partial raised sections and the seam itself is also subject to less wear.
For dewatering of phosphogypsum, the firm offers three thermally treated single-ply vacuum filter belts specifically designed for particular processes and applications in the form of the belt types Vacubelt 3354, 3356, and 1003. With air permeability of 200 to 350 cfm and mesh apertures of 150 to 340 μm adapted to the respective plants, they guarantee constant high dewatering performance. As such, these belts in widths of up to 4.35 meters and lengths of up to 70 meters fulfill the highest service life and dewatering requirements.
In potash fertilizer production, the Vacubelt 5060 filter belt has proven its worth many times over. With apertures of up to 470 μm and air permeability of 290 cfm, this belt type reliably withstands the high temperatures and corrosive conditions that are typical of this process.
The Vacubelt 2015 filter belt has been the globally established standard in the field of FGDP gypsum dewatering for many years. The small aperture of 50 μm – coupled with air permeability of 55 cfm – justifies its superiority over conventional belts for dewatering the gypsum suspension produced during flue gas desulphurization. Faster dewatering, greater pore density, less tendency to clog, thermal resistance, and very good cleaning properties make the Vacubelt 2015 belt type the vacuum filter belt of choice for both new systems and retrofitting existing power plants.
The same belt type is currently also setting new standards in lithium dewatering in vacuum drum filters.
In cooling lubricant filtration, the robust Vacubelt 3354 filter belt made of polyester wires is a proven alternative to the usual polypropylene products available on the market. This belt type reliably retains swarf and particles abraded from the grinding wheel without the addition of filtration aids, even with thin filter cakes.
In industrial laundries, the spiral fabrics that GKD produces entirely in house are becoming something of an insider tip for process water treatment with particles larger than 500 μm. Thanks to their unusually high performance, this product range, which made its debut at last year's Filtech, is therefore also recommended for all other filtration processes requiring similar separation performance to washing water treatment in industrial laundries.
GKD at the Filtech 2019: Hall 11.1, Stand G3
Program of the DIPA Symposium 2021 is fixed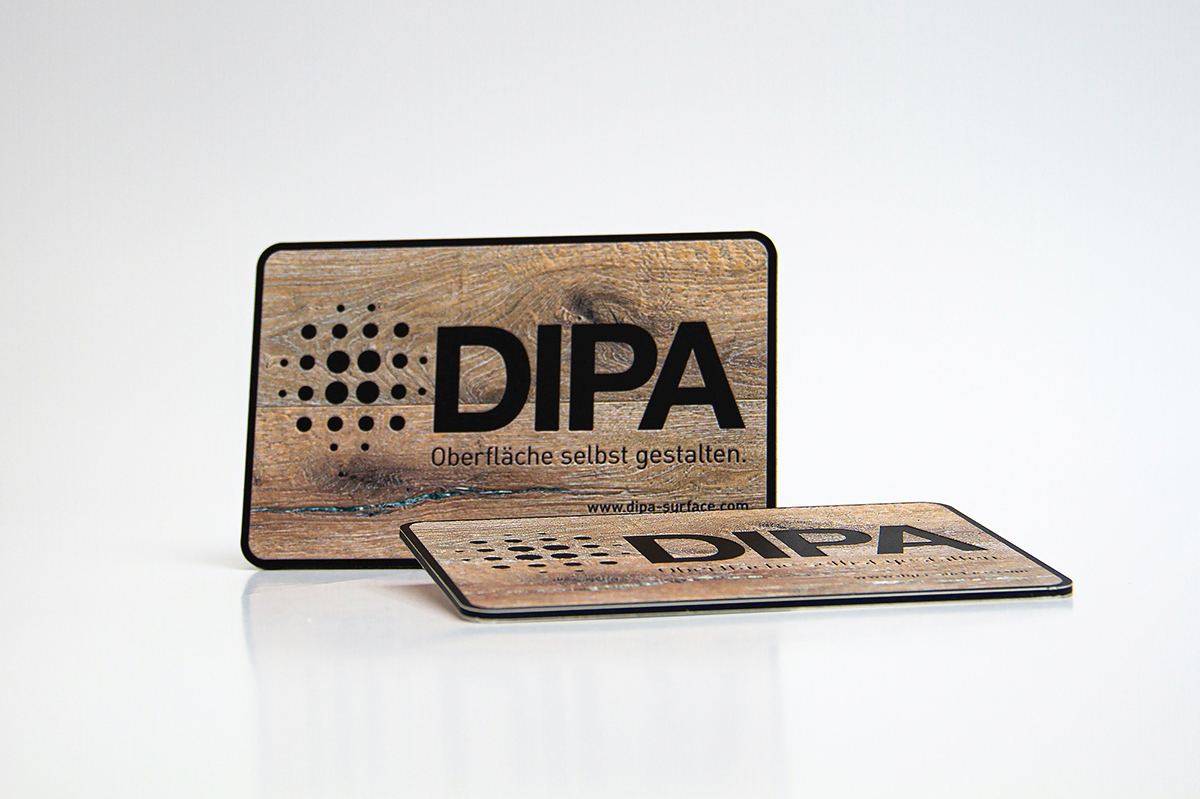 The program for the second DIPA Symposium has now been finalized. The conference of the DIPA Association for Surface Design with Digital Printing (Digital Printing Association) will bring together international experts and users from the industry on September 29, 2021, to highlight current trends on the topic of "designing surfaces yourself," report on experiences, and provide space for exchange. Due to the COVID 19 pandemic, the conference will be held as a hybrid event in Hannover this year. The German- and English-language presentations and panel discussions will be streamed live from the H'Up in Hall 18 at the Hannover Exhibition Grounds. Registrations for participation in the conference – both on-site in Hannover and on the live stream – are now open online.
The program is made up of three thematic blocks, introduced by an opening keynote speech by Steffen Orth on the topic of "From product to ecosystem: success criteria for digital décor printing". The process and innovation expert for digital printing projects will shed light on the success criteria of sophisticated digital printing projects: from the business model to online connectivity, color and quality management, and printing technology.
Inks & Chemistry" session
The program for the "Inks & Chemistry" session will start with a presentation by Christina Baumann, Head of Decorative Film Coatings, Plantag Coatings, whose talk will focus on technology trends in the field of finish film coatings. She will highlight the opportunities that new raw materials and curing technologies can bring to the finish foil industry.
Sustainable technology trends and innovations from the coatings industry will be the focus of the presentation by Tuomas Aspiala, Commercial Manager Innovations, and Yannik Hofmann, Business Development Manager Flooring & Flat Panel, Teknos Group. They discuss how new regulations and growing sustainability requirements for industrial surface coatings and processes may present new opportunities and challenges for producers and converters of UV coatings.
What about sustainability in the ink sector? Are there special outdoor inks and what needs to be considered here? Dr. Stefan Kappaun, Executive Vice President Inks and Fluids, Durst Group, will show this in his presentation "Ink development on the topics of sustainability and outdoor respectively". Dr. Simon Leimgruber, Head of R&D Exterior Industrial Coatings, ADLER-Werk Lackfabrik, will then discuss the future outdoor market with digitally printed surfaces.
The block of presentations will end with a panel discussion. Dr. Simon Leimgruber, Dr. Stefan Kappaun, Christina Baumann and Yannik Hofmann will exchange views on trends and sustainability. Symposium participants are invited to discuss with the panel experts.
Session "Decor Design & Development
The following session will focus on "Decor Design & Development." Robert Bierfreund, COO, Interprint GmbH, will present the development of new standards for digital decor printing. He will provide an insight into the complexities involved, in order to define the common requirements for a standard. Adrian Marczak, Head of Décor Development/Digital Printing, Surteco Decor, will also address current innovations for décor development in his presentation.
Technology & Software session
The third session will focus on "Technology & Software". The quality standards in digital decor printing are high and cannot be met with conventional color management approaches. Oliver Guth, Key Account Manager Industrial Printing, ColorGATE Digital Output Solutions, will describe contemporary workflows and show how color and quality can be kept under control when hardware and software work together.
In the Q&A session moderated by Philipp Henry, HOMAG Group, on the subject of single-pass & multi-pass from the customer's point of view, Carsten Brinkmeyer, Head of Business Development, Hymmen, and Tomio Kiyose, Business Development Manager, Durst Group, will share their know-how. Again, conference attendees are invited to discuss with the experts on stage.
Digital printing has become a significant asset as a decoration technology that can be integrated into the coating line. It makes even the shortest print runs profitable, with maximum customization and minimum lead times. These developments will be addressed by Mario Gazzani, Business Development Manager, Cefla Group, in his presentation "In Line Digital Printing.
What is the Yellow Brick Road and what does it have to do with digital printing?
Royce Dodds, Specialist Digital Printing CC Group, EGGER Holzwerkstoffe Brilon, will show what it is all about.
The lecture series will conclude with a contribution from Duncan Ross, Commercial Director, AVA CAD/CAM Group. The expert will address the topic of "From Design Development to Proofing to Digital and Analog Production."
The program concludes with a Q&A session. Finally, moderators Stephanie Wagner, Deutsche Messe Hannover, Philipp Henry, HOMAG Group, and Oliver Lüdtke, ColorGATE, will summarize the results and highlights of the conference day.
DIPA's offering is aimed at all companies involved in the value chain of an individually designed surface. From companies that are already successfully using digital printing, to suppliers of machines or consumables, to other service providers who support the creation of an optimal customized surface.
Digital conference smartLab connects on the topic of sustainability
Sustainability is on everyone's lips – there is no political agenda or corporate page where it is not addressed. In our private lives, we pay attention to it and try to reduce our ecological footprint. In research and laboratories, too, the topic is increasingly coming to the fore. Sustainability is therefore one of the three key topics of the smartLab connects digital conference, which will be held from September 7 to 8, 2021.
How can research be conducted sustainably in view of the large quantities of disposable plastic items, the high water and energy consumption or the use of substances that are hazardous to the environment and health? Is it possible to work sustainably in the laboratory? These and other questions will be considered during the digital conference at Sustainability Day on September 7. Registrations are now open online.
"Sustainability has finally arrived in the life sciences. The Sustainability Day is intended to bring this important topic into focus in a compact way: for researchers in their daily laboratory work who, for example, are concerned about the high consumption of plastics and resources and are looking for solutions, but just as much for companies from the life sciences sector as well as laboratory construction and operation, which can contribute their very own approaches to solutions through innovations. Because: in the end, the implementation of sustainability only succeeds together."

– Dr. Kerstin Hermuth-Kleinschmidt, NIUB Sustainability Consultanc y   
Conference participants at the Sustainability Day can look forward to exciting contributions on topics such as "Plastics in the Lab." Speakers will provide suggestions and proposed solutions that can reduce the use of plastic in everyday laboratory work.
"The most sustainable plastic is the plastic you do not use" – Tim Dillon, European Product Manager (Rainin), Mettler Toledo.
"Plastic consumables – trapped between vision and reality: Plastic laboratory consumables have been essential for modern research – Can we remove plastic from today's lab work again?" – Dr. Jan Bebermeier, Global Marketing Manager Sample Management, Eppendorf AG
"How Labcon Took ACTion to drastically reduce greenhouse gas emissions from plastic parts" – Scott Weitze, Labcon Lead Scientist.
Attendees will learn about specific things lab staff can do, what it takes to run a sustainable lab, and how incentives and programs can help implement sustainability in the lab.
"Creating a sustainable life sciences culture and mindset" – Dr. Kerstin Hermuth-Kleinschmidt, NIUB Sustainability Consulting.
"Thick air in the lab? Now, sustainably reduce recirculation costs!" – Peter Rebehn, Managing Director S.C.A.T. Europe GmbH
"Pathways to Sustainability" – Dr. Peter Neurieder, Managing Director, EGNATON e.V.
"Take CaRe in your lab and institute", Dr, Jan Heidelberger, Member of the MPSN Steering Committee, Max Planck Sustainability Network
"Power guzzler Internet – The underestimated CO2 source" – Dr. Torsten Beyer, Internet consultancy
"Many roads lead to the "hormone" – Determination of EE2 according to requirements of the EU-WFD under consideration of sustainability aspects" – Dr. Fabian Itzel, Team Leader Screening Procedure (LC&GC), Institute for Energy and Environmental Technology e.V.
Virtual factory tour: GEMÜ Digital
Visit the modern production facilities on a guided tour? Getting to know GEMÜ better and exchanging ideas with the partners? Hardly imaginable in this day and age. And yet this is exactly what can be experienced as part of GEMÜ Digital – Virtual Factory Tour. Talk to the tour guide, ask questions, have interesting things shown to you – just as if you were there in real life. 
3D virtual tour – almost like real life
A look behind the scenes? Where are GEMÜ products manufactured? What logistics ensure smooth delivery? This and more can easily be experienced on a virtual tour. Participants gain an impression in 3D. They can look in all directions and go to the places that particularly interest them. The guide accompanies them.
Tour focuses can be selected on the basis of personal interests. They can get to know the logistics or take a look at the assembly environment of the products. The bird's eye view is also impressive. The contours and dimensions of the corporate world appear as if from an airplane. A tour booking can simply be requested from the sales department. He brings interested parties together with the specialists virtually to then experience the digital tour together. Look forward to a digital experience.
Background information
The Group develops and manufactures valve, measurement and control systems for liquids, vapors and gases. The company is the world market leader in solutions for sterile processes.The globally oriented, independent family-owned company was founded in 1964 and has been managed in the second generation since 2011 by Gert Müller as managing partner together with his cousin Stephan Müller.
The group of companies achieved sales of over 330 million euros in 2020 and today employs more than 2,000 people worldwide, of which around 1,100 are in Germany. Production takes place at six locations: Germany, Switzerland and France, as well as in China, Brazil and the USA. Worldwide sales are handled by 27 subsidiaries and coordinated from Germany. Through a dense network of trading partners, the Group is active in more than 50 countries on all continents.