Innovative production cell for food & beverage can lids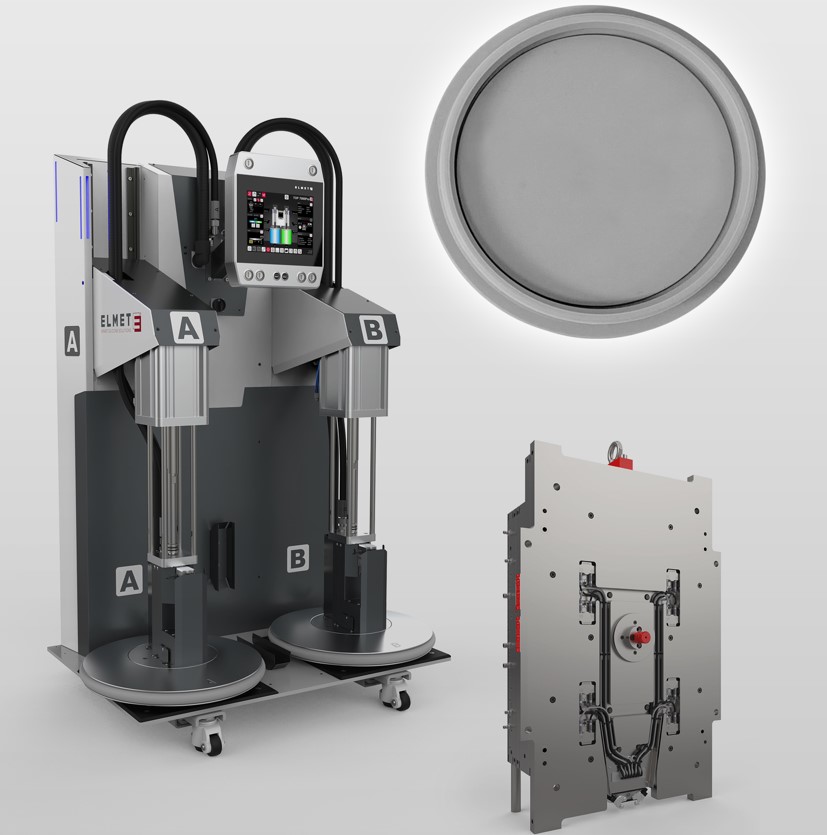 Together with its project partners, Upper Austrian company Elmet has developed an innovative production cell. The system manufactures four different covers for beverage and food cans, which have been dubbed as "SMARTcaps". SMARTcap is a collaborative project by Elmet, Sumitomo (SHI) Demag, Shin-Etsu, and Mettler Toledo. In the form of Elmet's SMARTshot E and SMARTmix TOP 7000 Pro systems, two of the company's technological flagships are used in the production cell. The system will be presented for the first time at K 2022 at the exhibition booth of Elmet's partner Sumitomo (Hall 15, Booth D22). The leading business platform for the plastics and rubber industry takes place in Düsseldorf from October 19 to 26, 2022.
In the 26 years since it was founded, Elmet has become a global player in the development and production of high-quality equipment for manufacturing silicone parts. Partners from all over the world utilize the know-how from Upper Austria for developing innovative systems. Most recently, Elmet has collaborated with three project partners to develop a production cell that manufactures four different lids for beverage and food cans. The accuracy of the injection process is ensured and documented by a weighing cell. A laser marks the finished SMARTcaps to ensure optimal traceability.
Leading Elmet technology twice over
Lids for food & beverage cans are manufactured by an Elmet injection mold, featuring an all-electric SMARTshot E valve-gate cold-runner system. Its technological high-end counterpart in material provision is the Elmet SMARTmix Top 7000 Pro dosing system, responsible for precise and reliable dosing of material to the Elmet injection mold. A Sumitomo linear handling device removes the parts from the mold and transfers them to the weighing cell made by Mettler Toledo. Every single part is weighed there. The result is stored in a database and also displayed graphically to demonstrate the process accuracy of the system. After the weighing process, the silicone parts are marked by laser to ensure highest possible traceability. After lasering, the parts are placed on a conveyor belt.
The interaction provides the magic
The new system is not only innovative in terms of the perfect symbiosis of technology-leading Elmet elements. The magic of this innovation unfolds in the interaction between the high-tech contributions from the four partner companies. The combination of high-precision dosing (Elmet SMARTmix Top 7000 Pro), the all-electric injection-molding machine (Sumitomo IntElect), and the electric valve-gate cold runner (Elmet SMARTshot E) enables a previously unachievable level of accuracy in the reproduction of part weights. The special four-cavity injection mold from Elmet injects four different can lids made of liquid silicone (LSR) from partner company Shin-Etsu. The silicone lids produced serve as coverings for customary beverage cans that have been in use for decades, such as those for soft drinks, energy drinks and various alcoholic beverages. A separate cavity also produces covers for customary food cans made of sheet steel, which protect the contents from insects, for example, and keep the opened cans fresh in the refrigerator.
Elmet SMARTmix TOP 7000 Pro
The dosing system is a new development from the Austrian company. Development work focused on reducing the unit's footprint to 1,150 x 790 millimeters. This makes the system the smallest liquid-silicone dosing system for 200-liter container units on the market. Compared to its predecessor, the SMARTmix TOP 5000 P, the SMARTmix TOP 7000 Pro features a completely new pump system, which now only contains approximately one third of the liquid silicone in the system, making it much easier to clean. This characteristic is very important, particularly for use in the medical and pharmaceutical fields, where the pump unit is dismantled and cleaned each time the material changes, in order to prevent mixing of different types of liquid silicone. Apart from the new pump unit, an optimized follower plate geometry also helps reduce the amount of residual material. The new system boasts a material utilization level of up to 99.6%. Drums are changed fully automatically to increase ease of use and keep the amount of training to a minimum. Use of special seals made of FDA-compliant materials also predestines the SMARTmix TOP 7000 Pro for medical applications
Teamwork at the global player
Not only know-how from Elmet can be found in the sophisticated system.
"Only when combined with the all-electric injection-molding machine from Sumitomo, the weighing system from Mettler Toledo, and the liquid silicone (LSR) from Shin-Etsu does the unique system become a total work of art that we are all really proud of," says a delighted Harald Wallner, CEO at Elmet.
The system can be seen for the first time at the Sumitomo booth at K 2022 in Düsseldorf, Hall 15, Booth D22.
Elmet SMARTshot E with SMARTcontrol
The all-electric Elmet SMARTshot E valve-gate cold-runner system guarantees precise filling of every single cavity in a reliable process. Settings for the cold runner are entered on an 18.5" display of the external SMARTcontrol unit. Thanks to servomotors, it allows needle adjustments in increments of two thousandths of a millimeter. Needle regulation is carried out in real time and monitored continuously by the system. The innovative arrangement of the mini servomotors enables nozzle spacings of 44 millimeters. Pneumatic components, on the other hand, are a thing of the past. This saves energy and facilitates ingenious cable management with industrial plug connections, which allows cleaning work to be performed on the cold runner without any qualified electrical personnel.
SIG reinforces Industry Leadership on Renewable Energy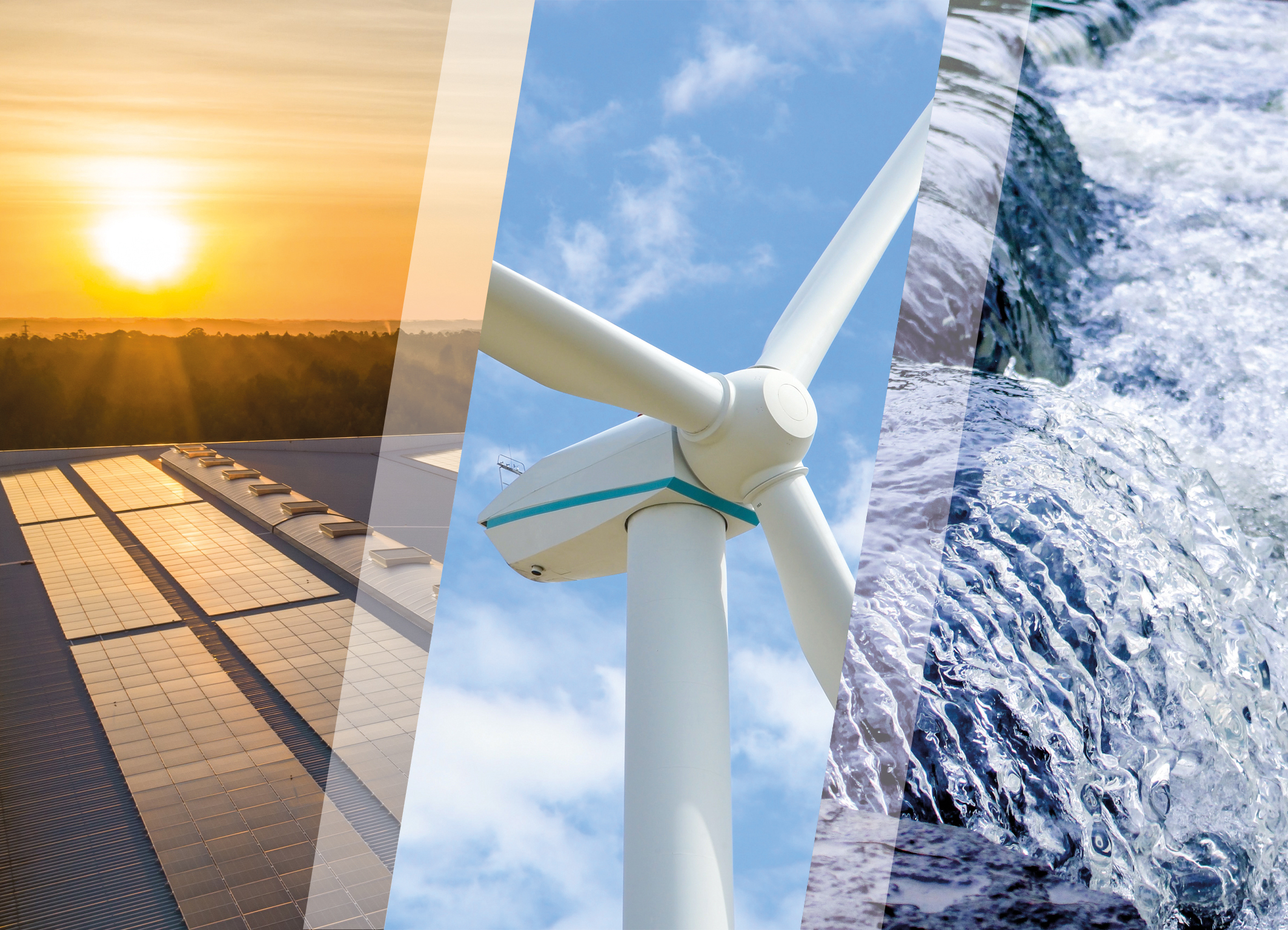 Already the first and only aseptic carton manufacturer to produce all its packs with 100 percent renewable energy globally since 2018, SIG has further reinforced its commitment to go Way Beyond Good for the planet by directly investing in physical power purchase agreements (PPAs) that will secure enough renewable energy capacity to power 100 percent of its carton packaging production in Germany from January 2023.
"Securing physical renewable power for our carton packaging production is the highest attainable level of responsible energy sourcing," said Arnold Schuhwerk, Head of Category Polymers & Energy Global at SIG. "Alongside our growing global portfolio of on-site solar installations, we see power purchase agreements as the most sustainable way to directly invest in renewable energy capacity."
Sourcing more renewable energy directly
SIG has achieved carbon neutral production since 2018 by using 100 percent renewable energy to make its carton packs.
From January 2023, SIG carton packaging plants in Germany will meet 100 percent of their electricity demands through physical PPAs. These include a combination of on-site solar installations, renewable electricity from on-shore wind turbines in Germany on real-time supply basis and a flexible top-up of hydropower – provided by energy supplier Enovos Energie Deutschland GmbH.
Sourcing energy through physical PPAs means that the energy is generated from assigned renewable power generators within the accounting grid of the energy supplier and delivered to SIG. 
Initially, SIG's renewable electricity was mainly sourced indirectly through Guarantees of Origin certificates. But the company is continuing to go further on its Climate+ ambition by sourcing more of its renewable electricity around the world directly through PPAs that support further investment in renewable energy as part of the global energy mix.
The Way Beyond Good
SIG is not stopping there. The company has several more on-site solar installations in the pipeline – including at its German carton packaging production plants in Linnich and Wittenberg, at its production plant in Saudi Arabia and at a new plant currently in construction in Mexico – that will triple its global on-site solar capacity.
SIG's investment in renewable energy for carton packaging production has already avoided over half a million tonnes of CO2-equivalent. This is just one of the ways SIG is cutting greenhouse gas emissions from its operations and value chain as part of its Climate+ ambition – all of which contribute to low-carbon packaging and a lower-carbon supply chain for customers.
Breakthrough Food Technology Award
This achievement is a tribute to the company's commitment to Research & Development and its unique technology, breakthrough innovations and unwavering determination to open up new opportunities for customers and retailers.
Abdelghany Eladib, President and General Manager Middle East and Africa at SIG, said: "Achieving this recognition from industry peers delights us tremendously. SIG has been working relentlessly with its partners and customers to bring to market innovative food and beverage packaging solutions that raise the bar on convenience, sustainability, quality, safety, and affordability and which are produced at smarter factories that can track and measure our products' journey to achieving these goals. Our Research and Development has been opening new opportunities for the industry to present safer and more convenient aseptic packaging solutions specifically designed with the modern consumer in mind."
SIG's key offerings provide convenient packaging solutions that protect the flavour, aroma, colour, nutrients, and vitamins of food and beverage products for an extended period of time without refrigeration and without preservatives. This means that healthy nutrition can be made available to everyone.
The hot drinks segment, in particular, has previously been an untapped market for carton packaging. But demand for convenient hot breakfast drinks and other hot beverages that are easy to heat at home or work for both immediate and on-the-go consumption has been rising. For that, SIG developed the Heat&Go aseptic packaging material. Aseptic carton packs using this packaging material can be heated in a microwave. Heat&Go replaces the aluminum layer found inside standard aseptic carton structures with a high-barrier alternative that allows drinks to be microwaved without compromising product quality. For this solution SIG has now been decorated with the Breakthrough Food Technology Award at Gulfood Manufacturing 2022.
Earlier last month, SIGNATURE EVO from SIG was pronounced as the winner of the independent Gulf Sustainability Awards 2022 in the "Best Sustainable Product" category. SIGNATURE EVO extends SIG's lower-carbon packaging materials without aluminium layer – already available for plain white milk – for wider use with oxygen-sensitive products such as fruit juices, nectars, flavoured milk or plant-based beverages. SIGNATURE EVO has an even significantly lower carbon footprint than SIG's standard packaging material structure.
SIG's ground-breaking and award-winning innovations will be on display at Gulfood Manufacturing 2022, along with other advanced technologies and breakthrough developments from SIG – including its combismile and combistyle packaging solutions.
Next generation packaging line-up
SIG announced that it will be bringing its most advanced and sustainable next-gen technology solutions and packaging innovations to Dubai Silicon Oasis (DSO). The next-gen line-up of innovations will become the showpieces at the company's Centre of Excellence at DSO, where business partners, food and beverage manufacturers, retail customers and entrepreneurs from the Middle East and Africa will be able to experience and deploy them. The company is giving a sneak preview of its new cutting-edge solutions at the Gulfood Manufacturing Exhibition 2022 by unveiling them through augmented reality.
For the first time in the region SIG is presenting its expanded portfolio of market-leading sustainable packaging solutions at Gulfood. Debuting at Gulfood, bag-in-box and spouted pouch solutions for retail, institutional and industrial applications will be on display amongst SIG's extended line-up of its next generation packaging that allows customers to create new possibilities for differentiation, convenience, premiumisation, and flexibility.
Abdelghany Eladib, President and General Manager Middle East and Africa at SIG, said: "SIG will be demonstrating at Gulfood Manufacturing this year the powerful value our innovations, unique solutions and leading-edge technology bring to customers in the region, whether they are looking for retail or industrial packaging. Our packaging solutions have been developed to meet the growing demand for mobile, healthy, comfortable, and convenient consumer experience. Our versatile, sustainable packaging solutions are always designed with resource reduction in mind."
As part of its value proposition, SIG is driving product innovation and differentiation by building strong and mutually beneficial partnerships with food and beverage manufacturers across the Middle East and Africa region to meet the changing needs of an increasingly mobile society.
At the show, SIG will be displaying its innovative on-the-go packaging solution combismile that was recently launched in Saudi Arabia for Safi Danone's Danao brand. In addition, Fair Cape will introduce SIG's uniquely shaped carton pack combistyle that stands out on the shelf and gives South African consumers a new, modern pack.
"It is crucial that product and package complement each other to clearly reflect both product quality and brand values, while offering active consumers the ultimate on-the-go convenience. In the increasingly competitive retail environment, beverage manufacturers need to bring a fresh and distinctive look to often crowded drink aisles – our solutions help them stand out while making it easier for consumers to find what they need. combistyle for example, offers a stylish corner panel that provides a comfortable and safe grip, while allowing brand owners to effectively communicate key messages with eye-catching designs," explains Abdelghany Eladib.