Cybersecurity


Industrial application hosting platform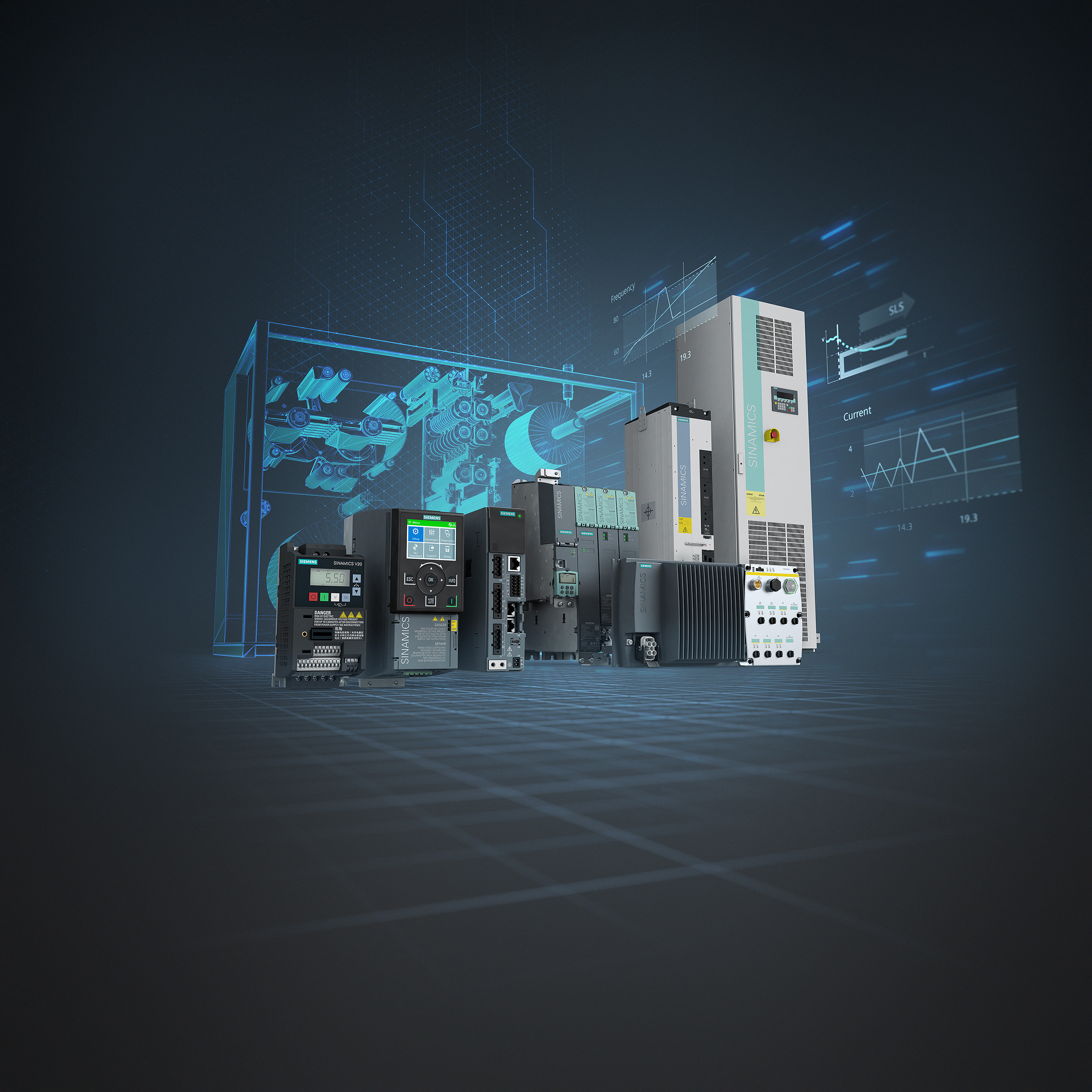 Siemens has expanded the Ruggedcom Multi-Service Platform product family of utility-grade communication devices by introducing a new, more powerful version of the Ruggedcom APE (Application Processing Engine) – an industrial application hosting platform designed for running third party software applications in harsh, mission-critical environments.
The Ruggedcom APE1808 is a member of the Ruggedcom RX15xx product family of cost-efficient, utility-grade Layer 2 and Layer 3 switches and routers. This modular and field replaceable platform allows customers to select amongst WAN, serial and Ethernet options. It is ideally suited for electric power utilities, rail and traffic control systems. Leveraging the built-in switching and routing capabilities of the Ruggedcom RX1500 Multi-Service Platform, the Ruggedcom APE1808 is a module that plugs directly into any member of that family. Ruggedcom APE1808 provides one Gigabit Ethernet link on the front of the RX1500, and another equal, but completely separated link to the backplane of the RX1500 chassis.
Ruggedcom APE is available with optional conformal coating and is qualified for operating ambient temperatures of -40 to +75 degrees Celsius. It meets all the electrical specifications of the Ruggedcom RX15xx platform, namely IEC61850-3 and IEEE 1613 for operation under some of the harshest industrial conditions. Based on Intel quad core, x86_64 architecture with support for Linux and Windows 10, the Ruggedcom APE1808 provides a standards-based platform for commercially available software, enabling partnerships with industry leaders in cyber threat detection and prevention.
The new Ruggedcom APE1808 excels in a range of applications such as firewalls, network log and load processors, and intrusion sensors. It can analyze data at the source and without adding the complications of installing an external industrial PC. The Ruggedcom APE1808 and the cybersecurity solutions are developed for Electric Power, Transportation and Oil&Gas industries, but can also be used in any harsh industrial environment to protect the networks against a growing number of cyberattacks.
The Ruggedcom cybersecurity solutions portfolio provides access to a variety of advanced cybersecurity applications developed by industry leaders through a newly announced partnership with companies such as Fortinet, Nozomi Networks, Secure-NOK or Claroty. Siemens customers will benefit from these companies' expertise in securing industrial networks against constantly evolving threats. The following solutions will be provided on the Ruggedcom Multi-Service Platform with certified partner applications from Fortinet, Nozomi Networks, Secure-NOK or Claroty: Intrusion Detection System (IDS), Intrusion Prevention System (IPS), Deep Packet Inspection (DPI), Next Generation Firewall (NGFW).
Ruggedcom APE1808 is the key product in the growing Siemens cybersecurity solutions and service portfolio, which includes comprehensive network consulting services, security assessments, integration, deployment, training and on-site support.
Merck and Syn-Sense


In AI chip start-up synsense in China
Merck, a science and technology company, today announced its investment in Syn-Sense (formerly known as AI-CTX), a neuromorphic computing startup based in China and Switzerland. The startup's AI (artificial intelligence) processors and sensors provide an unprecedented combination of ultra-low power consumption and low latency for a broad range of edge applications in smart home, smart security, autonomous driving, drones or robots.
"This is a great first investment by our newly established China Seed Fund and will further strengthen our ties with local entrepreneurs and investors," said Isabel de Paoli, Chief Strategy Officer at Merck. "Our plan to be an active player in the China innovation landscape is paying off with this exciting step, which nicely complements our activities in our Performance Materials business sector."
Merck invested in Syn-Sense via its China Seed Fund, which was established in October 2019 by its corporate strategic investment arm M Ventures and the Merck China Innovation Hub. The Series A investment round was led by CTC Capital and joined by M Ventures, CAS Star, Ecovacs Robotics, Yunding and Archer Investment.
Neuromorphic computing is generally considered a key enabler of next-generation AI. As a spin-off from the joint Institute of Neuroinformatics at the University of Zurich and ETH Zurich (lab of co-founder Professor Giacomo Indiveri), Syn-Sense is leveraging the vast know-how of one of the leading academic research institutions in this space. Its neuromorphic chip design is inspired by the human brain featuring massive parallelism and asynchronous logic in order to overcome the von Neuman bottleneck that slows down AI on conventional computing systems. The implementation with Spiking Neural Networks (SNN) enables, for example, ultra-low power dynamic vision processing at less than 1 mW (milliwatt).
The current deal marks the third investment of M Ventures in the advanced computing technologies space in less than a year, following investments in AI chip design company Memry-X, Ann Arbor, Michigan, USA, and quantum computing startup See QC, Elmsford, New York, USA. This underlines the importance of the field for Merck. With its broad footprint as a leading science and technology company, Merck has a unique exposure to next-generation computing. Merck's involvement spans the entire value chain from being a supplier to the semiconductor industry to an end-user in pharmaceutical and biotech research & development.
New information


Industry 4.0 progress
In an ordinary year, PI (Profibus & Profinet International) would already – and once again – have presented its progress on Industry 4.0 work at the Hanover Fair – but this is no ordinary year. Nevertheless, the working group experts are working tirelessly on implementing concepts like the use of Profinet over TSN, fail-safe machine-to-machine communication and information models for vertical communication – virtually and at a safe distance, of course.
Obviously, this is not an easy time for an organization which has committed itself to the networking of automation systems, and especially also those of technical experts. PI has been part of the digital transformation from the very beginning, though, which makes it ideally equipped for this situation. This being the case, it is no wonder that the working groups chose to continue developing their concepts. Online meetings and processes have been part of everyday work at PI for many years, enabling effective and easy cooperation. To share this progress with Profinet users as well, PI is now implementing a number of different virtual methods of communication.
The focal point of this communication is the PI website, www.profibus.com/I40, where "Industry 4.0" is being rolled out again in its entirety.  PI is focusing on the highlights of its Industry 4.0 work here, beginning with Profinet over TSN, OPC UA Safety and vertical communication. Additional concepts will be addressed and added successively over time. PI won't just be providing an overview of the technology and leaving it at that – technical details on solutions and use cases for applications will be added as well. This gives device manufacturers and users solid information for their own implementation of Industry 4.0-compliant integration.
In addition to this digital content, PI will also be visualizing the Industry 4.0 workshop to enable discussion with users and enter into dialog in these trying times – times which everyone at PI hopes will be over soon. Regardless, the working groups will continue to work hard on implementing Industry 4.0, in keeping with the motto: Go digital. Go Profinet .
In-house machining and coating of valve bodies


Expansion of production capacities in Shanghai
The production of butterfly valves at Gemü Valves China is part of Gemü's global production concept. As part of this global production concept, the firm has set the course for further expanding the capability for the production of butterfly valves in their factory in Shanghai.
To achieve this, the manufacturing capabilities have been significantly expanded in order to further increase the effect on production steps that are decisive for quality. In concrete terms, this means that the company has specifically invested in the mechanical machining and coating of the valve bodies and butterfly discs, and now carries out these production steps themselves in their own Butterfly Valve Production Center with the assistance of state-of-the-art technology.
In recent months, a new fully automated coating system was fitted and commissioned for this purpose. In addition, the firm has developed a special manufacturing and clamping concept that can be used to achieve narrow shape and positional tolerances.
Furthermore, in recent months, an interdisciplinary project team made up of German and Chinese specialists at Gemü Valves China was working intensively on the fine adjustment of the individual parameters in order to optimize the production processes. Now that this work is complete, the expanded Gemü production centre has started up its activities.
This has laid the foundations for the latest generation of the Gemü R480 Victoria soft-seated, butterfly valve to be produced in accordance with the most stringent quality requirements at the new butterfly valve competence centre in Shanghai, China with immediate effect.
"The expansion of the manufacturing capabilities in our Butterfly Valve Production Center in China is a key step on the path to implementing a global production concept," says Gert Müller, Managing Partner at GEMÜ, commenting on the expansion of production capacities in China. "With the expansion of our factory in Shanghai, we are offering our customers, thanks to the significant production depth, significant improvements in safety and flexibility, and are implementing our "Made by Gemü" strategy at yet another location."
Gemü Valves China was founded back in the year 2000 and is one of the largest subsidiaries of the Gemü Group. Even before expanding production capacities, the company in Shanghai was one of Gemü's most state-of-the-art factories. Thanks to the continued investment in employees, design, production and logistics, Gemü Valves China is an important site in Gemü's global production concept.