Smart Factory


In position with IO-Link
Bus-capable position indicators and actuators from Siko are virtually indispensable in machine construction today. They help make size changeover processes more efficient and reliable, thus enabling the flexible conversion of modern production systems for ever-smaller batch sizes.
Regardless if a machine conversion is performed manually with position indicator monitoring, or in a fully automated manner with an actuator, feedback on the positioning status to the machine control system maximizes process reliability for size changeovers and optimizes setup times. This prevents incorrect settings, which in turn prevents waste and damage to tools. In short, it boosts efficiency and reduces setup times.
Plug & Play thanks to IO-Link
The key prerequisite for taking advantage of the improvement potential offered by intelligent size changeover is ensuring efficient and reliable communication with the machine control system. This is why the smart AP10 position indicator and the AG03/1 actuator are now also available with the innovative IO-Link interface.
This interface enables fast and cost-effective integration via a point-to-point connection using uncomplicated I/O connection technology. Thanks to the open, manufacturer-independent standard of the IO-Link interface, convenient integration options are available for machine control systems from all leading providers. IO-Link Master Islands can be used for the modular networking of several AP10 position indicators. This drastically reduces complexity and wiring overheads and shortens commissioning times. The straightforward wiring is combined with additional diagnostic features to improve serviceability and reduce downtimes in the event of errors. The IO-Link Master makes it possible to read parameter data from a field device, store it, and load the data on a new, identical device when the old one is replaced – even while the process is still running and without the need for any special expertise.
Seamless communication all the way to the Cloud
In the Industry 4.0 or Smart Factory environment, it is often not enough to exchange pure process data; rather, communication must also make it possible to select values for diagnostic purposes, like final stage temperature, motor current, and various voltage values. Furthermore, the electronic type plate offers clear identification of the unit type, as well as the serial number and the hardware and software versions, which makes it easier to schedule ad-hoc maintenance intervals. Siko's position indicators and actuators provide this information via the IO-Link interface, from where it can be used for tasks such as condition monitoring and predictive maintenance in centralized higher-level systems, all the way to systems utilizing cloud services. Since the IO-Link standard is open, a multitude of network components from various manufacturers is available to enable seamless communication from the field level all the way to the cloud in a straightforward and secure manner.
Manual positioning – designed for ergonomics
The AP10 position indicator ensures that product and size changeovers are performed safely and ergonomically. Setpoints, actual position values and the positioning status are exchanged with the machine control system, making manual spindle adjustment a monitored process. The AP10S version with an externally connectable magnetic sensor can even measure and display linear positions with a precision of +/- 35 µm. This makes operator guidance and process monitoring extremely easy to implement for both linear slides and threaded spindles. One significant new element of the AP10 is the inverted backlit LCD display. The backlighting ensures that the position values are easily legible, even in places that are difficult to see in or in low light conditions. In addition to the directional arrows on the LCD, the AP10 position indicator also provides clear visual user guidance via two dual-color status LEDs. These not only signal the positioning status (InPos or OutPos) but also indicate the required rotational direction for direct access to the desired point.
All-in-one solution for confined installation spaces
Even if the axle spacing is just 37 mm, there is still ample room for two AG03/1 drives to work unobstructed in any way, which makes them ideal for use with axles that are very close to each other. The compact housing of the actuator, with a height of only 80 mm, integrates the position measuring system, all the electronic control equipment, and the IO-Link interface. Here, the absolute magnetic measuring system, with its 1,600 steps per revolution, provides position values with a high resolution – in fact, this data is provided over the entire travel path of ±6,250 revolutions. Reference movements upon drive startup are now a thing of the past. Furthermore, the magnetic measuring system has proven to be resistant to dirt accumulation, moisture, shock, and vibrations.
Easy mounting with a hollow shaft
Just like all other Siko position indicators, the AP10 and AG03/1 also feature a hollow shaft, guaranteeing the easiest assembly possible for standard adjustable axles. The size and distance dimensions of the torque support ensure installation compatibility with the world's best-selling Siko meter DA09S. This means that it is possible to switch from manual adjustment with a mechanical position indicator to monitored size changeover or to full automation without changing the machine frame. Due to the high protection class of IP65 and a hollow shaft made of stainless steel, the AP10 and AG03/1 are also suitable for applications in the food industry, beverage production or the pharmaceutical sector.
Industry digitization with 5G campus networks


Partnership for smart production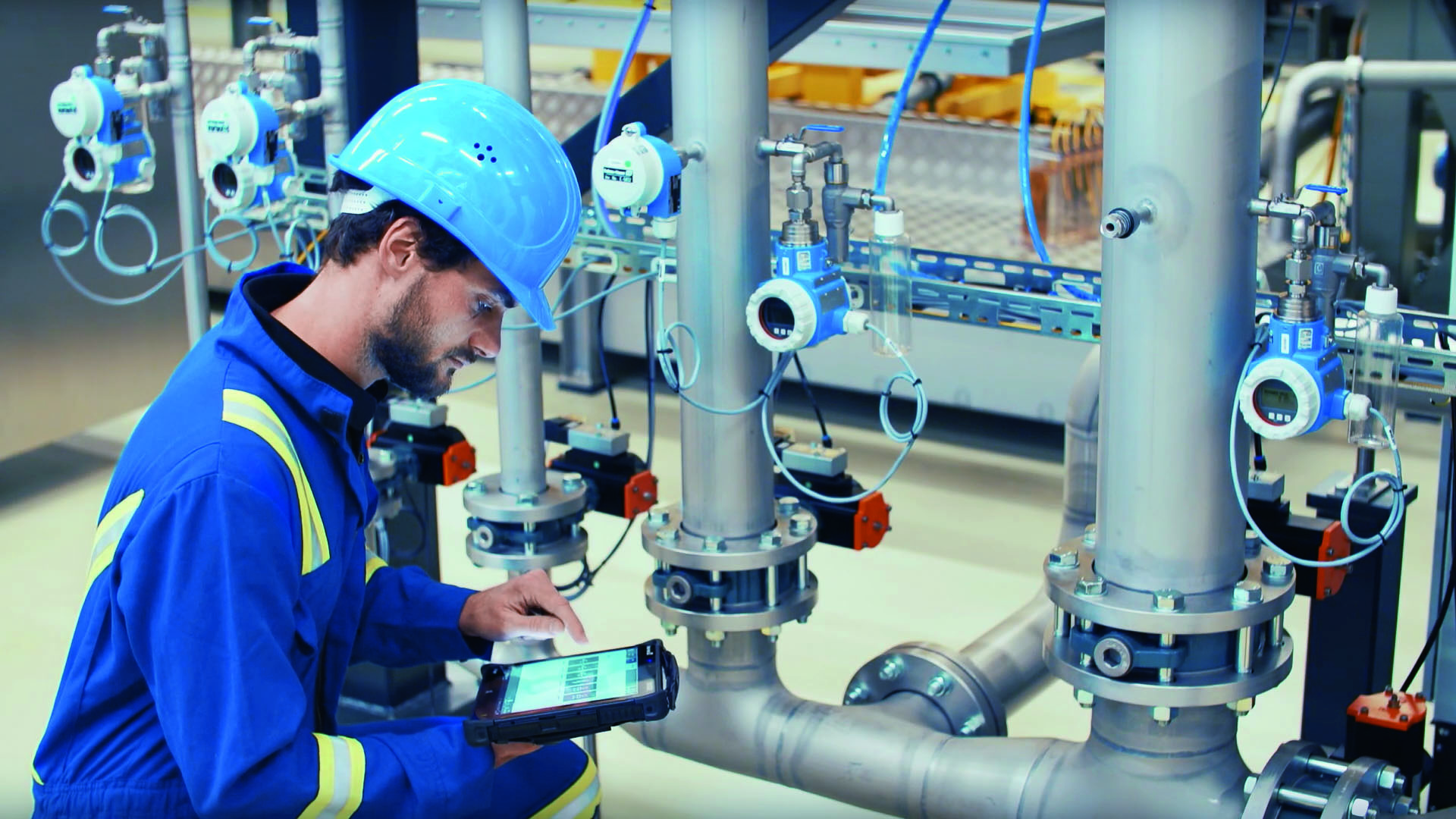 With its campus networks, Deutsche Telekom offers an infrastructure for the smart factory of tomorrow. Together with partners from industry, Europe's largest telecommunications company wants to further expand its 5G ecosystem for industry. In process automation, Deutsche Telekom is now cooperating with Endress + Hauser.
The aim of the cooperation is to develop joint offers in the field of measurement and automation technology for the process industry. This involves the integration of measuring instruments and accessories into the next generation of mobile communication networks as well as digital services based on them. Both companies have signed a corresponding memorandum of understanding and are now working on a coordinated timetable.
Measuring instruments with mobile communication module
Endress + Hauser is one of the first manufacturers to equip its field devices with mobile communication modules and to connect existing installations to 5G networks via newly developed Hart gateways. This enables a large number of instruments to transmit a wealth of process and device data in parallel and in real time. These can, for example, be used in cloud applications for predictive maintenance of process plants.
Campus networks open second signal path
"In addition to the actual measured values, our instruments record a wealth of information from the process and about the sensor. 5G campus networks open up a second signal path that is independent of the plant's control system and thus make it possible to tap this potential. This will enable us to link value chains more closely across company boundaries and make industrial processes more efficient."

Matthias Altendorf, CEO of Endress + Hauser
Strong partners for smart production
"Building a complete 5G ecosystem for industry will accelerate the pace of digitalization in industry," explains Claudia Nemat, member of the Deutsche Telekom Board of Management, Technology and Innovation. "We look forward to working with renowned and experienced partners." In addition to the partnership with network supplier Ericsson, the telecommunications company now also cooperates with E&K Automation, a manufacturer of driverless transport systems, and Konica Minolta, which offers augmented reality glasses, among other products.
Product related and smart services


Customer focused solutions for smart engineering
Digital and product related services are also playing an increasingly important role in the drives industry. Against this background, Wittenstein alpha will unveil a value-added service portfolio – the web based "Wittenstein Service Portal" – which is individually tailored to the needs of fitters, maintenance technicians and commissioning and service engineers. As of November 2019, details of all standard products from Wittenstein alpha, Wittenstein cyber motor and Start-up Galaxie can be displayed on a Service Portal website for each individual product. All relevant product information such as technical data, video tutorials, documentation, add-on components and accessories, successor models can be accessed there easily throughout the lifecycle together with numerous other services. Gearboxes with cynapse – in other words, with an integrated sensor module and an IO-Link interface – are likewise incorporated along with smart services, so that the Service Portal simultaneously builds bridges to Wittenstein components used in IIoT environments.
The second generation of Wittenstein cyber motor's small servo drive system promises even more performance in terms of connectivity, configurability and compactness. The completely redesigned cyber simco drive 2, which is about 30 percent smaller and also forms part of the new, compact cyber dynamic system, is the principal highlight here. Integrated in the motor, it impresses with its connection to the PLC in real time via a multi-Ethernet interface as well as decentralized intelligence directly on the axis.
The ability to generate motions directly in the servo drive relieves the machine's automation system. Moreover, by integrating the electronics in the motor, a compact and installation-friendly design results while at the same time wiring is eliminated. The optional integration of multiturn encoders, holding brakes and planetary gearboxes further expands the functionality of the servo motors in the cyber dynamic line. In short, manufacturers profit from smart and totally new performance dimensions.
Wittenstein at the SPS 2019: Hall 4, Stand 221
Transparency in monitoring and diagnostics


Digital junction box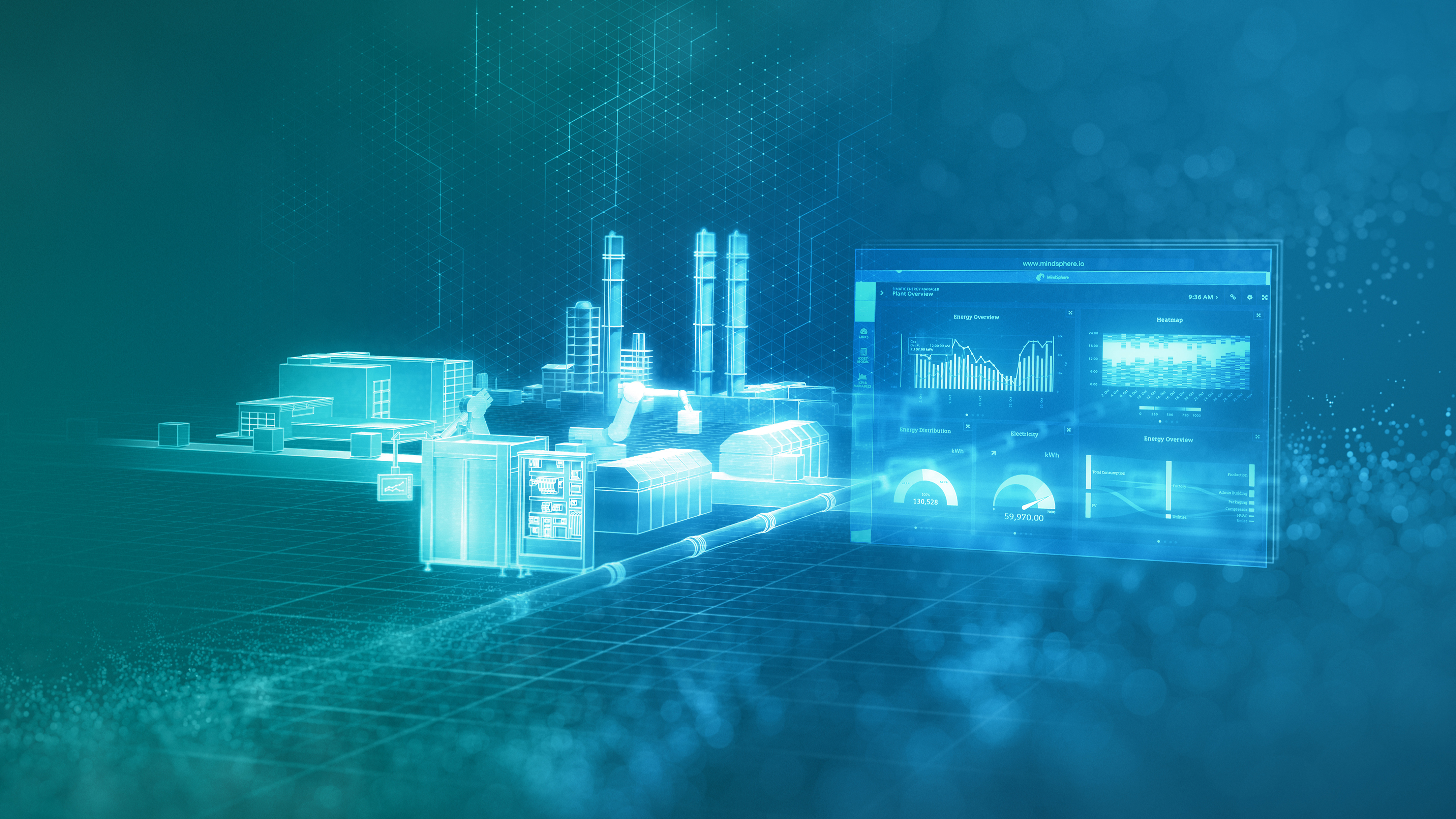 With Siwarex DB, Siemens is launching a digital junction box for weighing applications with robust field housing in IP66 protection on the market. It can be integrated easily into Simatic environments. The Siwarex DB extends the Siemens weighing technology portfolio and through its seamless networking ensures that individual analog load cells can now be acquired and evaluated more comprehensively than ever before. They can be used both for the targeted monitoring of weighing processes and for extended diagnostics. Any error messages are displayed centrally on the Simatic controller and the HMI.
The seamless connection of the control unit and Siwarex WP weighing electronic enables immediate diagnostics of the load cells. This makes servicing quicker and easier, and minimizes downtimes. In order to prevent inaccurate or incorrect measurements, the weighing modules must operate precisely. An essential requirement for this is complete transparency regarding the status of the devices. Siwarex DB offers the option of connecting the scales with up to four load cells, thus providing the required flexibility in plant planning. A new feature is the single-channel monitoring of each connected load cell. For example, error conditions such as wire break or overload can be detected and removed specifically, making servicing easier. With Siwarex DB, the use of a multimeter is a thing of the past. Siwarex DB can also be used in a wide range of applications in the field of industrial weighing technology, such as level monitoring, silo or container weighing.
By using a Siwarex WP231 as the weighing electronic, direct connection to a Simatic S7 CPU for the Simatic S7-1200 system is supported. For the distributed Simatic ET 200SP system, on the other hand, the use of Siwarex WP321 is recommended. Seamless communication between Siwarex and Simatic reduces effort during commissioning. If, for example, height compensation is required during commissioning, the load of each individual load cell can be viewed immediately using the Siwarex WP weighing electronics.
The Siwarex DB digital junction box can be used to retrofit existing plants with minimal effort. If the similar Siwarex JB solution is already in use, it can be simply replaced with the Siwarex DB (which has the same dimensions) and connected to the existing cables. Another advantage for the user is that there is no change to the normal operating procedures within the Siwarex weighing electronics and Simatic.