Smart Factory


In position with IO-Link
Bus-capable position indicators and actuators from Siko are virtually indispensable in machine construction today. They help make size changeover processes more efficient and reliable, thus enabling the flexible conversion of modern production systems for ever-smaller batch sizes.
Regardless if a machine conversion is performed manually with position indicator monitoring, or in a fully automated manner with an actuator, feedback on the positioning status to the machine control system maximizes process reliability for size changeovers and optimizes setup times. This prevents incorrect settings, which in turn prevents waste and damage to tools. In short, it boosts efficiency and reduces setup times.
Plug & Play thanks to IO-Link
The key prerequisite for taking advantage of the improvement potential offered by intelligent size changeover is ensuring efficient and reliable communication with the machine control system. This is why the smart AP10 position indicator and the AG03/1 actuator are now also available with the innovative IO-Link interface.
This interface enables fast and cost-effective integration via a point-to-point connection using uncomplicated I/O connection technology. Thanks to the open, manufacturer-independent standard of the IO-Link interface, convenient integration options are available for machine control systems from all leading providers. IO-Link Master Islands can be used for the modular networking of several AP10 position indicators. This drastically reduces complexity and wiring overheads and shortens commissioning times. The straightforward wiring is combined with additional diagnostic features to improve serviceability and reduce downtimes in the event of errors. The IO-Link Master makes it possible to read parameter data from a field device, store it, and load the data on a new, identical device when the old one is replaced – even while the process is still running and without the need for any special expertise.
Seamless communication all the way to the Cloud
In the Industry 4.0 or Smart Factory environment, it is often not enough to exchange pure process data; rather, communication must also make it possible to select values for diagnostic purposes, like final stage temperature, motor current, and various voltage values. Furthermore, the electronic type plate offers clear identification of the unit type, as well as the serial number and the hardware and software versions, which makes it easier to schedule ad-hoc maintenance intervals. Siko's position indicators and actuators provide this information via the IO-Link interface, from where it can be used for tasks such as condition monitoring and predictive maintenance in centralized higher-level systems, all the way to systems utilizing cloud services. Since the IO-Link standard is open, a multitude of network components from various manufacturers is available to enable seamless communication from the field level all the way to the cloud in a straightforward and secure manner.
Manual positioning – designed for ergonomics
The AP10 position indicator ensures that product and size changeovers are performed safely and ergonomically. Setpoints, actual position values and the positioning status are exchanged with the machine control system, making manual spindle adjustment a monitored process. The AP10S version with an externally connectable magnetic sensor can even measure and display linear positions with a precision of +/- 35 µm. This makes operator guidance and process monitoring extremely easy to implement for both linear slides and threaded spindles. One significant new element of the AP10 is the inverted backlit LCD display. The backlighting ensures that the position values are easily legible, even in places that are difficult to see in or in low light conditions. In addition to the directional arrows on the LCD, the AP10 position indicator also provides clear visual user guidance via two dual-color status LEDs. These not only signal the positioning status (InPos or OutPos) but also indicate the required rotational direction for direct access to the desired point.
All-in-one solution for confined installation spaces
Even if the axle spacing is just 37 mm, there is still ample room for two AG03/1 drives to work unobstructed in any way, which makes them ideal for use with axles that are very close to each other. The compact housing of the actuator, with a height of only 80 mm, integrates the position measuring system, all the electronic control equipment, and the IO-Link interface. Here, the absolute magnetic measuring system, with its 1,600 steps per revolution, provides position values with a high resolution – in fact, this data is provided over the entire travel path of ±6,250 revolutions. Reference movements upon drive startup are now a thing of the past. Furthermore, the magnetic measuring system has proven to be resistant to dirt accumulation, moisture, shock, and vibrations.
Easy mounting with a hollow shaft
Just like all other Siko position indicators, the AP10 and AG03/1 also feature a hollow shaft, guaranteeing the easiest assembly possible for standard adjustable axles. The size and distance dimensions of the torque support ensure installation compatibility with the world's best-selling Siko meter DA09S. This means that it is possible to switch from manual adjustment with a mechanical position indicator to monitored size changeover or to full automation without changing the machine frame. Due to the high protection class of IP65 and a hollow shaft made of stainless steel, the AP10 and AG03/1 are also suitable for applications in the food industry, beverage production or the pharmaceutical sector.
Cloud Solutions


Bidirectional Cloud Service for Industrial Automation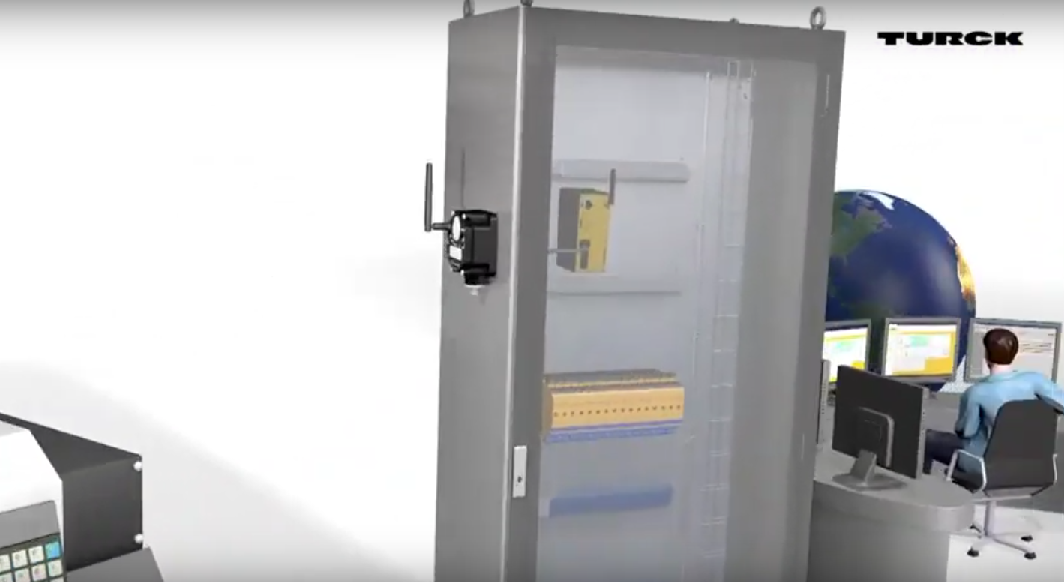 Turck Cloud Solutions uses preconfigured data evaluation for industrial tasks, data security and for simple handling in visualizations. The data is transferred directly from Turck's controller and I/O components to the cloud. For this, Turck is using the Kolibri protocol recently purchased from Beck IPC, which guarantees encrypted communication to the cloud. Users can thus save and evaluate production data in the Turck cloud – either just for monitoring tasks or for optimizing their processes and plants. The benefit compared to other systems is the fact that the relevant data can be simply selected in the controller at the click of a mouse. The cloud user interface can then arrange this data directly in clusters and logically organize it in diagrams and charts without any additional configuration.
Dialogue between manufacturers and users


Satisfied customers through integration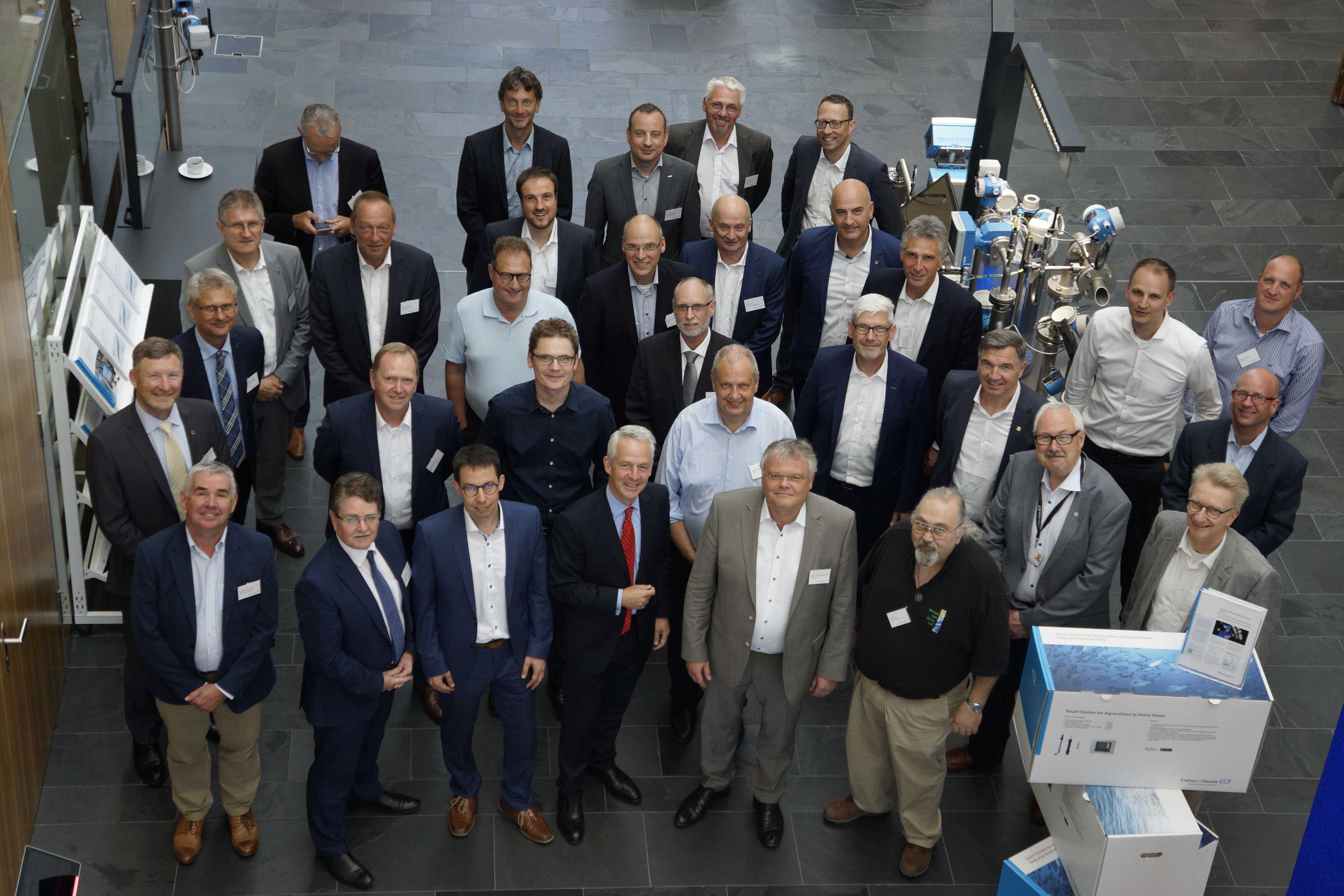 35 Open Integration partners gathered together at Endress + Hauser in Reinach, Switzerland, to share their experiences and thoughts for the first time. A highlight of the event was a presentation from representatives of the chemical and pharmaceutical industries outlining how they benefit from the partner program during digitalization of their processes – and what they would like to see in the future.
The goal of the Open Integration program initiated by Endress + Hauser can be summed up quickly: the simple, fast and manufacturer-independent integration of components and devices into various automation systems. And, almost more importantly, satisfied customers.
While it sounds simple in theory, when it comes to day-to-day system operation, it's far from that. Even the most experienced automation specialists have great respect for multi-vendor systems. That also applies to complete solutions "from a single source." After all, digital communications – a precondition for the extensive use of existing intelligence in field devices and systems – places serious demands on integration.
With its Open Integration partner program, Endress + Hauser is inviting providers of control technology, fieldbus infrastructure, measurement technology and actuator systems to test and document the interaction of their products even more extensively in the interests of their customers. The cooperation partners include Auma Riester, Bürkert, Festo, Flowserve, Hima Paul Hildebrandt, Honeywell Process Solutions, Mitsubishi Electric, Pepperl + Fuchs, Phoenix Contact, Rockwell Automation, Schneider Electric and Turck.
Open standards as a basis
The foundation of this effort is open communication standards (Hart, Profibus, Foundation Fieldbus, EtherNet/IP or Profinet), as well as open integration standards (FDT, EDD, FDI). With a nearly unlimited selection of options, the reference topologies represent practical combinations suitable for applications in the chemical, life sciences, food & beverage, oil & gas, power & energy, primaries & metal and water & wastewater industries.
The reference topologies take into account industry-typical requirements such as explosion protection, availability and redundancy. Each topology is thoroughly tested and documented in the lab in Reinach in conjunction with the partners, after which the recommendations are published.
Interoperability tests create added value
And how do customers benefit from the Open Integration partner program? Every problem that the integration experts discover prior to commissioning can be resolved at a much lower cost compared to fixing the issue in the field at some later point. Customers receive concrete, validated recommendations for automating their systems, which go well beyond established conformity and interoperability testing while ensuring seamless integration. Last but not least, they save time and money.
With developments such as IIoT and APL, users will face new challenges, plus integration testing will be given added weight. This makes it even more important for the Open Integration partners to work together over the long term. The participating customer and provider representatives were in full agreement on this point. Cyber security, in addition to the issue of connectivity, will play a key role in the future. They furthermore agreed that effective strategies need to be developed to counter new entrants in the automation industry such as IBM or Amazon.
Customer-driven developments
One thing was clear during the get-together in Reinach in early June: the process control industry wants open, interoperable systems instead of proprietary solutions. One of the users wants uniform, structured access to static information via QR- and RFID-supported type plates in accordance with DIN 91406. Standardized diagnostics in line with NE 107 is also at the top of the wish list.
In the near term, Endress + Hauser wants to work with its partners to address these and other open issues with the aim of utilizing Open Integration to offer customers even more value-add during digitalization of their processes. The common goal: satisfied customers who can extensively utilize the opportunities that digitalization brings with little risk.
Measuring the Density Factor


How to operate Flowave
Using the patented SAW technology the new Flowave flowmeters need no sensor elements in the measuring tube. So they provide reliable results even in challenging hygienic applications.