Explosion protection


IEC conference at R. Stahl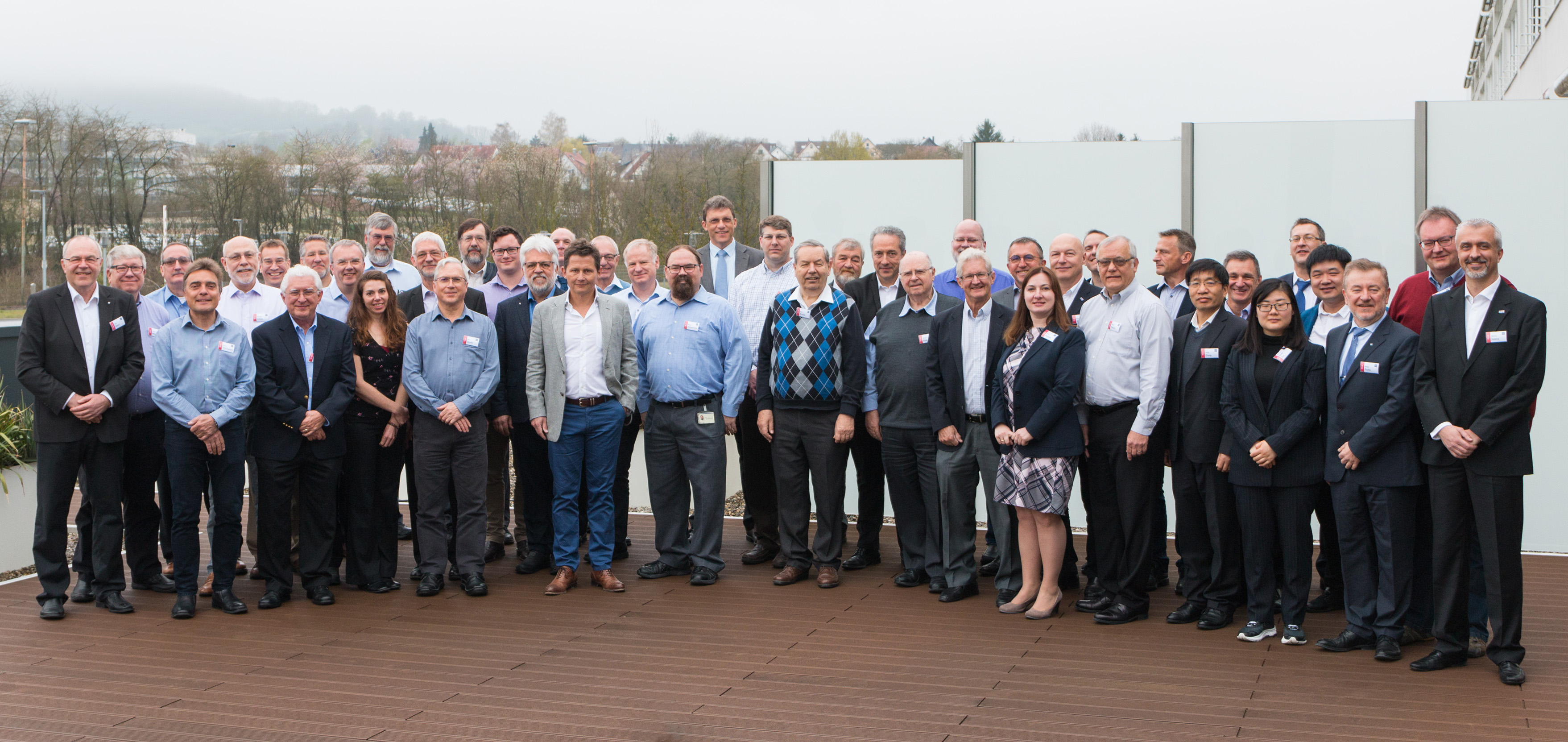 The IEC Technical Committee 31 conference, which started on 25th March 2019, attracted around 200 experts in explosion protection from all over the world to Waldenburg. The company, which has been heavily involved in the IEC for the last decades, and which has sent eight of its own participants to this conference, was responsible for organising the event at its own headquarters.
The TC 31 of the International Electrotechnical Commission is tasked with drawing up and updating international standards in explosion protection. To this end, experts from around 30 nations came together and met in 24 different working committees for two weeks. A number of the decisions made are beneficial for the longevity of advanced technical solutions, which are welcomed by many plant operators as well as machinery and equipment manufacturers. The experts made decisions on several important standards for technology which continues to be state of the art – this resulted in their stability dates, or the validities of the current versions, being officially extended. This concerns the following standards: 60079-18 "Encapsulation", 60079-19 "Repair" and 60079-28 "Optical radiation".
In other cases, practical further developments are imminent. This includes converting the Technical Specification "Hazardous areas – Part 43: Devices under unfavourable operating conditions" into a standard. This is targeted both at extreme cold and extreme heat and other exceptionally demanding conditions. The committee work is expected to continue at the next meeting end of October in China. Both the participants and the host, R. Stahl, were delighted with the productivity of the conference and the favourable conditions in Waldenburg. All parties were positive to hold the conference again at the same location in the future.
Certified pressure relief technology


New Ex d enclosure technology for Zone 1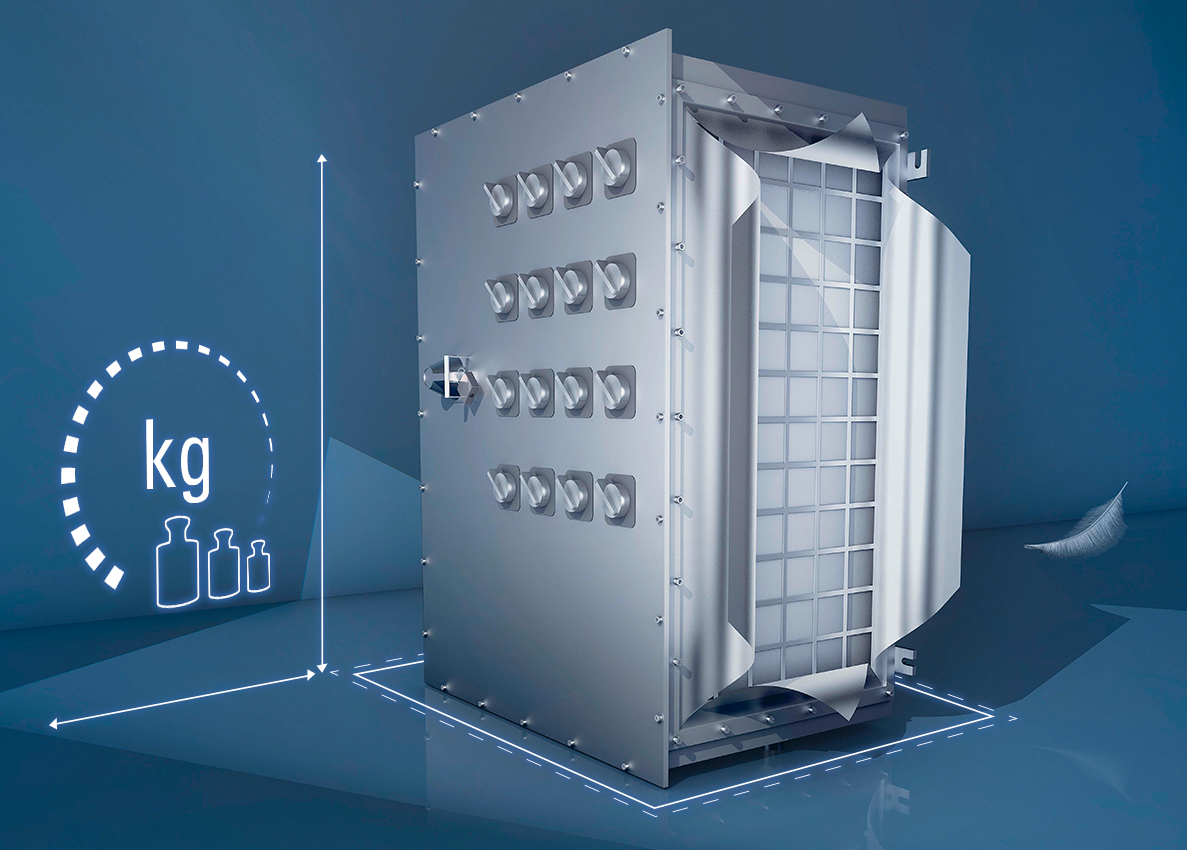 R. Stahl's new explosion-protected Ex d Ex Pressure enclosure technology is a futureproof alternative to conventional enclosure encapsulation. Complete switchgear assemblies and distribution boards can be housed in a single Ex Pressure enclosure, saving significant amounts of space and weight and making maintenance a whole lot easier. Components can be quickly retrofitted, modified or removed at any time and with little difficulty. The innovative Atex- and IECEx-certified Ex Pressure switch cabinet series features a unique pressure relief system.
Special stainless steel wire mesh ensures that pressure within the enclosure can be reduced effectively, serving as a flameproof barrier that allows for a controlled flow of gas coupled with heat absorption. This reduces the internal pressure in the event of an explosion to a maximum value of less than 1 bar; sparks that might otherwise cause an explosion are safely contained inside the enclosure thanks to the special mesh structure. The Ex d-certified pressure-relief technology allows for wall thicknesses of just 2 mm; compared to conventional Ex d flameproof enclosures, thereby helps to save space requirement and up to 50% weight. Additionally, this makes transportation, handling and installation significantly easier. The Ex Pressure concept also proves to be a viable alternative and has many attributes when compared with Ex p pressurized enclosures – it is more efficient and involves far less design work.
R. Stahl's stainless steel enclosure with Ex Pressure technology comes in a choice of four enclosure sizes, ranging from 300 x 400 x 200 mm to 1000 x 1400 x 700 mm. These IP66-rated switch cabinets are available with either a single-leaf door or a double door. The large, undivided space inside the enclosure provides easy, unobstructed access for installation, maintenance and inspection work. The volume available within the enclosure for installing equipment is identical to that of many conventional industrial switch cabinets and control boxes and allows the switchgear layout used for non-hazardous areas to be used unchanged for hazardous areas without any additional engineering work.
More energy efficient


Expanded range of slim Ex I isolators
Explosion protection expert R. Stahl is increasingly expanding its range of intrinsically safe ISpac isolators. The latest module of the slim, continuously expanded ISpac isolator range that R. Stahl has now introduced is the 9282 temperature transmitter. The signal converter converts Ex i signals of thermocouples and resistance temperature detectors into 0/4 … 20 mA standard signals. The new devices can be operated in Zone 2 and for functional safety applications according to SIL 2. The ambient temperature ranges from -40°C to 70°C, making its application versatile and suitable for field installations in harsh climatic conditions. Furthermore, the 9282 temperature transmitters have been designed to be more energy efficient leading up to 40% savings in energy consumption while emitting less heat.
The entire isolator range for 1- and 2-channel signal transmission is available in a compact design. The slim switching repeaters, transmitter supply units and binary outputs enable an especially high signal density in an installation space that is approximately 30% smaller, thus making it an exceptionally flexible and reliable solution for safe operation of field devices in hazardous environment. Additionally, the ISpac modules that are globally certified for Zone 1 and 2, including NEC Class 1 and Division 2, fulfil the functional safety criteria according to SIL 2 or SIL 3. Tested operating periods from over 10 to 15 years guarantees availability for the long term as well as a high standard of reliability. All modules can be mounted directly on the DIN rail, snapped onto the pac-Bus and combined across all models to make them future-proof. The pac-Bus obviates the need for individual wiring, supplies up to 40 modules with auxiliary power and when combined together with the 9193 series supply module, it provides a collective fault signaling solution that is useful for overall diagnostic purposes.
The Kub


The rupture disc excellence
The Kub reverse acting rupture disc is ideal for an extensive range of demanding industrial processes with low to high operating pressures or vacuum. The Kub is suitable for gas, liquid, vapor and two phase flow applications. The Kub is also used as a secondary device for isolating and protecting safety valves.