Brewery


Gloriously glacial gratification
Packaging Equipment Market Past $78 Billion by 2022


Technology Innovation Spurs Food & Beverage Processing
Growth in the global food and beverage processing and packaging equipment market looks promising over the next four years. Frost & Sullivan's latest analysis reveals that improved economic conditions in emerging nations, changing dietary preferences globally, and a rising demand for nutritious and ready-to-eat food products are driving demand for food processors and boosting growth in the packaging equipment market. The global food and beverages processing and packaging equipment market is expected to expand at a CAGR of 4.1% from 2017 until 2022 and reach $78.6 billion.
"With increasing food and beverages product demand and a growing emphasis on food safety, food processors are reliant on equipment manufacturers to provide processing and packaging equipment that is agile and utilizes advanced technologies to minimize energy usage, operate at a higher efficiency, and improve yield," said Arun Ramesh, Team Lead, Agriculture and Nutrition, Visionary Science, Frost & Sullivan.
The global demand for food products has led equipment manufacturers to acquire, merge, and partner with companies to leverage technology innovation. To remain competitive in an evolving market, Ramesh recommends that players create smarter products by investing in new capabilities such as advanced data and analytics, robotics and automation, and extend their capabilities to offer full solutions, including installation, monitoring, services, and integration. Additional factors imperative to growth include:
Equipment manufacturers upgrading to advanced machinery for processing and packaging to cater to changing consumer preferences and consumption patterns
Using machine learning and other tools to predict process delays, make improvements to engineering and optimize equipment design
Refreshing operating models with an emphasis on enhanced after-sales and growth-focused strategies
Global Food and Beverages Processing and Packaging Equipment Market, Forecast to 2022 market intelligence examines global growth opportunities in the food and beverages processing and packaging equipment market in detail with an emphasis on key growth factors across end-application segments, global and regional market trends, technologies, and product innovations.
Hose Solutions


More Food Safety at Christmas Markets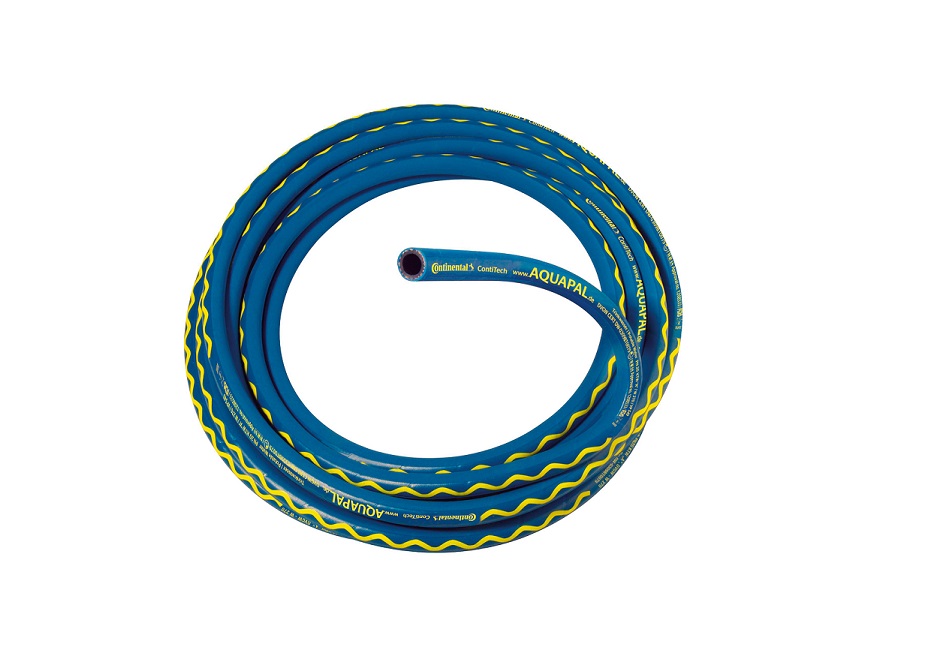 Who doesn't enjoy spending a congenial evening together with friends, colleagues or the family at a Christmas market? Not only do Christmas markets have a very special atmosphere with their illuminated stands, the scent of burnt almonds and mulled wine booths, they are also a long-standing tradition in German-speaking countries. As long ago as the 14th century, toy makers, basket weavers and confectioners were permitted to offer the small items for sale at markets during the Advent period that children were given for Christmas; roasted chestnuts and other nuts including almonds were also said to have been sold. Today, the markets are a firm fixture in the run-up to Christmas, and the 1,500 large and around 1,000 smaller Christmas markets in Germany attract more than 85 million visitors a year, according to the Deutscher Schaustellerbund e.V., the organization representing the market traders. In addition, German-style Christmas markets also take place in many other countries around the world. For instance, a "Christkindlmarket" based on the traditional Nuremberg market has been held in Chicago since 1996, while the Frankfurt Christmas market has run a UK offshoot since 2001 in Birmingham that pulls in almost six million visitors every year. European-style Christmas markets have even established a foothold in China. The most authentic Christmas market can be found in Shanghai, where the visitors can enjoy, among other things, German lebkuchen (spiced biscuits), German bratwurst (fried sausages) and, of course, glühwein (mulled wine). After all, what would a visit to a Christmas market be without mulled wine?
Cloves, cinnamon and citrus fruit
In Germany, the Christmas market world champion, market researchers estimate that some 50 million liters of mulled wine are drunk each year. Much of this popular winter drink is delivered via wholesalers to the Christmas markets in huge barrels, each holding up to 1.000 liters. Hoses are an essential flexible transport link to transfer the wine into the barrels. Very strict regulations and hygiene specifications are in place to prevent the contents from being contaminated. High-quality materials, extruded inner linings for a longer service life and comprehensive quality controls ensure that Continental beverage hoses are safe, durable equipment. They meet all the statutory regulations and hygiene requirements applicable to food and beverage hoses. They are easy to clean and disinfect. Their homogeneous white inner lining is odor and taste-neutral, which means the special spiced aromas of the mulled wine are not impaired.
Mobile drinking water supply for hygienically clean mulled wine mugs
Mulled wine mugs with winter motifs are very typically available at Christmas markets. For some Christmas market visitors they are very popular as souvenirs, so not every mug finds its way back to the booth. Cold or hot drinking water has to be available at the market booths so that the mugs – as required by food hygiene regulations for glasses, cutlery and other equipment – can be thoroughly washed. The hoses used to deliver water must be approved for carrying drinking water and must be correspondingly marked. They must also be undamaged. The Aquapal hose from Continental has been tested by accredited institutes and is one of the very few hoses on the market that is also approved for carrying drinking water in accordance with the new version of the Drinking Water Regulations. The excellent flexibility across a broad temperature range and a weatherproof outer rubber lining that is resistant to oils and fats make it an ideal drinking water hose for almost every application – including outdoors.
100th MCC wrapping machine sold


High flexibility convincing to customers
Six wrapping styles for a variety of products at maximum performance – this is what the continuous-motion high-performance MCC machine from Theegarten-Pactec stands for. The MCC wraps a wide variety of product dimensions, especially sensitive products such as chocolate-coated jelly products or soufflé (whipped egg white foam). A successful combination, as it turns out: the MCC and its six folding types was first presented at interpack 2008. Now, the 100th MCC machine has been sold. The machine's flexibility promises high investment security, as the MCC can be efficiently converted to other types of folding and product dimensions.
The MCC wraps products in six different folding styles – Double Twist, Top Twist, Side Twist, Vienna Fruit Fold, Foil Wrap and Protected Twist. Theegarten-Pactec thus offer confectionery manufacturers a wrapping machine that combines continuous high performance and flexibility. This unique combination has won over customers from around the globe. The first MCC was sold in 2008 to Polish praline manufacturer Mieszko – and the 100th machine is currently being delivered to the Middle East.
Whether jelly products, all types of soft caramels or chocolate products with or without filling, and even featuring irregular geometries – the MCC is a jack of all trades. It boasts a nominal wrapping output of up to 1,200 products per minute for Double Twist and Foil Wrapping. Up to 800 products per minute are possible with Side Twist, Top Twist and Viennese Fruit Fold. The MCC also features automatic ejection of spliced products and products which are not true to the print image.
The MCC's modular design enables a quick change of the product dimension and folding type. A change in dimension can be completed in three to four hours. Only a single shift is needed to change the wrapping type.
Efficient and gentle on the product
The MCC offers optimized product closure with its additional Protected Twist folding type (sealed double twist wrap). A separating plate prevents the sealing masks of the wrapping material from sticking together prematurely and consequently slipping. This results in a nearly wrinkle-free longitudinal seam, even in the event of large product tolerances. This represents a significant advantage for products without folding edges as well as for coated goods.
The servo-motor driven wrapping material feed with continuous cutting length adjustment as well as servo-motor driven wrapping material knife guarantee optimum wrapping material consumption via the laser-controlled functionality "No product – no wrapping material." Furthermore, this achieves high print image accuracy and cutting length consistency.
Depending on the product to be wrapped, the gentle product feed takes place via a multi-stage accumulation conveyor or a lug chain.
"The high number of MCCs sold confirms that we've correctly recognized the market's needs with the combination of high performance and flexibility. We're known for producing solid machines in terms of quality and longevity and for continuously optimizing them," explains managing director Markus Rustler. "The flexibility of the MCC is an attractive investment for customers since the machine can be inexpensively enhanced and reconfigured in the event of a change in product range or seasonal production."