Brewery


Gloriously glacial gratification
Agriculture business


G&G partners with Camellia GroupPicture
Green & Gold Macadamias (G&G) and AIM listed Camellia Group Plc announced their strategic macadamia marketing partnership. This adds to G&G's extensive processor and producer partner network in key growing territories including Australia, South Africa, Kenya, Malawi and Brazil. Both organisations take a long view of the macadamia market: continued growth in supply, together with changing consumer demands, means planning for the future central to philosophy.
"We are delighted that Camellia has taken the decision to market their macadamia brand, Maclands through G&G. The addition of their produce now makes us responsible for selling 20% of the globe's kernel crop in all markets around the world. Quality predicates who we do business with, and Camellia represents a trusted partner in this regard. Guaranteed increase in quality supply creates the opportunity to scale vertically into new product markets and horizontally into new geographies."

Brian Loader, CEO, G&G
A unique aspect to this sector is the parallel rise of both supply and demand for product. Consumer trends around plant based and healthy eating are growing: and they are here to stay. Additionally, today's customer is discerning and sensitive to sustainable, ethical and traceable food production. Global supply of macadamias has increased over 50% in the last 5 years to 210,000 tonnes in-shell. According to the International Nut Council, the crop is projected to double again by 2023. G&G's focus is to innovate in how and where this future supply is absorbed into market.
Macadamias, currently predominantly consumed as a snack, hold a premium perception. Prospectively G&G is carving the way for new products in a variety of sweet and savoury foods like butters, milks, cheese and yoghurts to biscuits and ice cream, amongst others. Unilever's Magnum ice cream brand has recently launched a macadamia ice cream in Australia, Indonesia and Thailand, using G&G's macadamias. Investment into infrastructure to support these future market changes is ongoing. The nut's oil is also of interest to the food, cosmetic and health industry.
"G&G is specialist in what they do: a highly professional macadamia marketing company with a large network of reputable producers and an established, strategic customer base, in a variety of segments around the globe. The organisation also has cultivated longstanding direct relationships key customers and leading retailers. This market diversification, together with our aligned vision for value add and vertical integration, places G&G in a strong marketing position for years to come. This partnership allows us to be well placed to market our growth in product over the next ten years." says Graham Mclean, Managing Director of Agriculture, Camellia.
Camellia has long-standing macadamia operations that started in Malawi in the 1980's. Over the years the Group has invested in orchard growth and processing infrastructure. Its reach extends, in varying stages of maturity, across 1400 hectares in Malawi, 1100 hectares in South Africa and currently 1000 hectares in Kenya, with plans to increase Kenyan orchards to 1500 hectares over the next ten years. This makes Camellia one of the world's largest macadamia producers.
IFFA 2019


Cutting-edge technology and in-depth process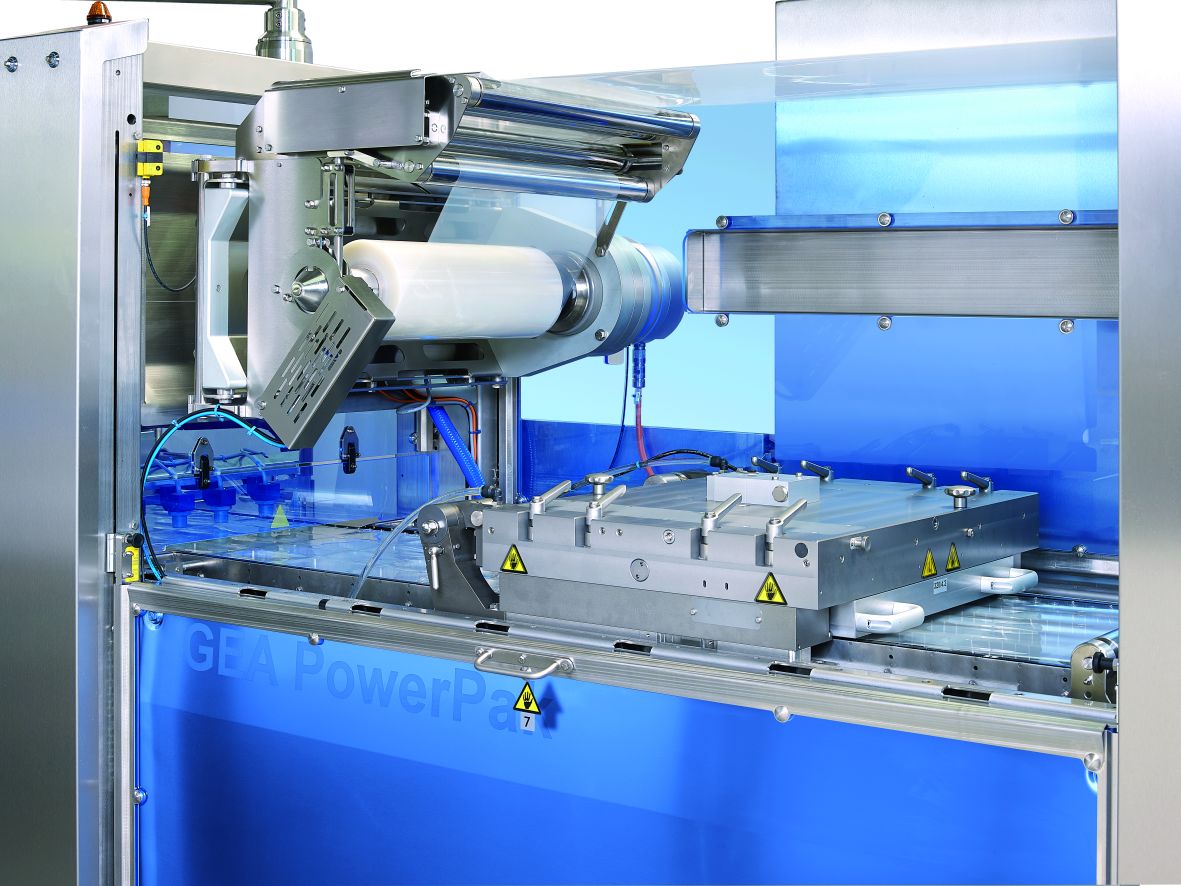 From May 4 to 9 at IFFA, Frankfurt (Germany) Gea will present their process expertise, technology leadership and customer-centric services for the meat industry under the motto 'Excellence at Every Stage'. The technology leader will be exhibiting at booth D06 in hall 8 and focus on four main application areas that link back to this year's theme, specifically: tempura-coated and homestyle coated products, the art of bacon making and sausage. Key processing and packaging exhibits will be linked to the four application areas, demonstrating the benefits of automation; optimal process control; as well as the efficient use of resources, energy and labor in meat manufacturing. Excellence at every stage is more than just a theme; it is a promise found at the core of Gea's food processing and packaging business, which encompasses our technology, service and our people, who strive to deliver maximum performance at each stage of the journey from ingredients to a delicious food product.
Technology in focus
Key innovations from the equipment side include the new MultiJector 2mm, the new multi-purpose brine injector with flexible needles; the new thermoforming packaging machine PowerPak Plus, the first inline smoking application SuperHeatSmoke on Gea CookStar and the CutMaster Duo, a powerful raw sausage cutter with two independent drives, each with variable speed control. Additionally, attendees will get to see the new decanter series, Gea ecoforce for processing high quality animal by-products and Gea's inline freezer control system Callifreeze.
IFFA attendees visiting the Gea booth will have the opportunity to engage with the company's technology at varying levels via live demonstrations of innovative food products made on Gea equipment, through VR tours and interactive presentations.
Uniform injection thanks to unique 2mm OptiFlex needles
The new brine injection system in the Gea MultiJector 2mm is specifically dedicated to precise bacon and poultry processing, for 700 mm wide lines. The system features two millimeter OptiFlex needles, to date only available from Gea, which deliver a tight injection pattern, allowing for exceptional injection accuracy, product quality and consistency. The new equipment is seamlessly integrated within the Gea SuperChill brine chiller and the Gea MultiShaker, which removes excess brine, closes needle marks and activates proteins, ultimately resulting in low standard deviation during production and thus increasing quality, yield and profit.
Gea at the IFFA 2019: Hall 8, Stand D06
Robustness and efficiency


Expansion of the FDS range with an innovative drive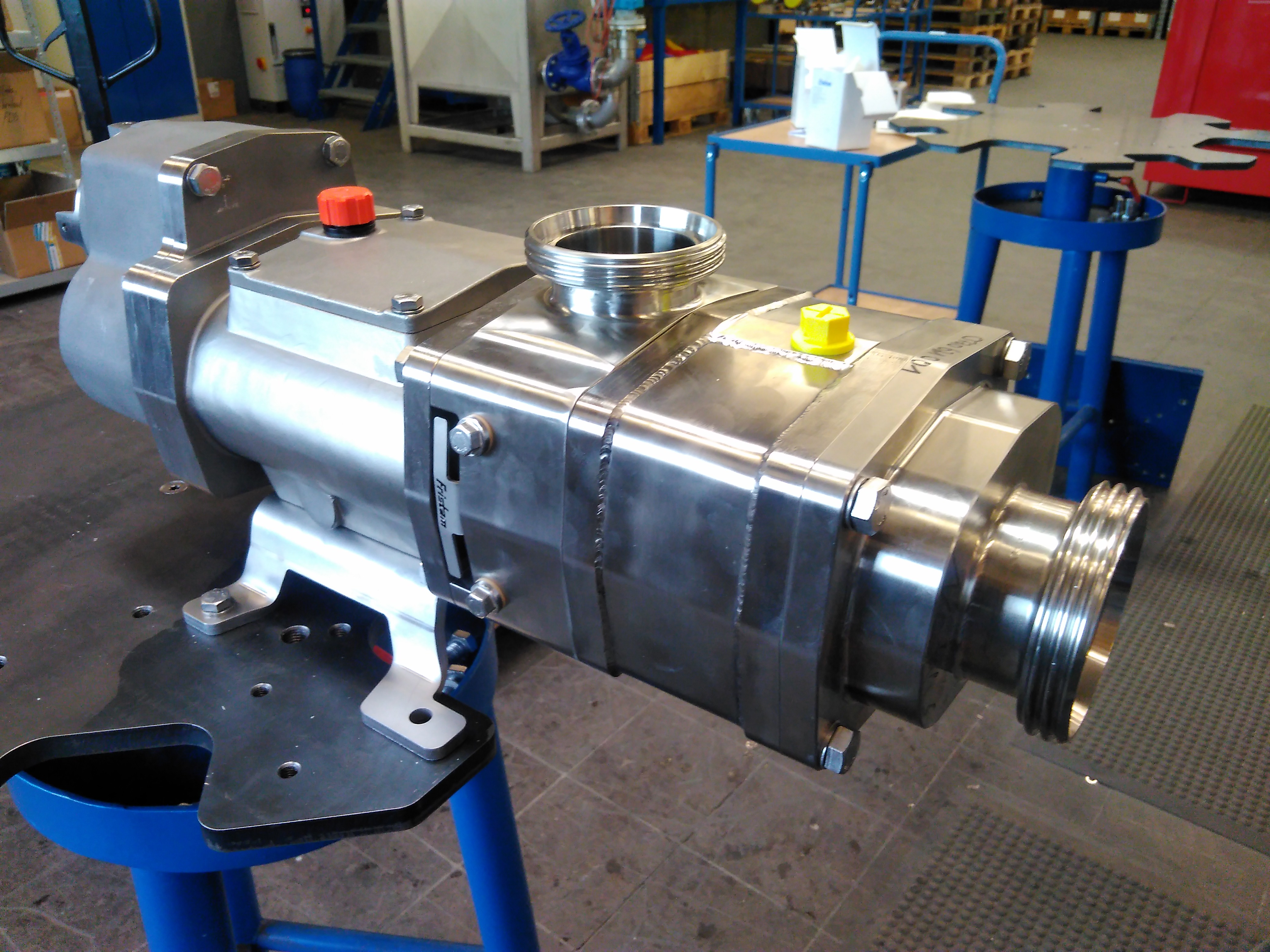 Fristam Pumps is expanding its range of hygienic twin screw pumps to include a Twin Speed Gearbox (TSG) model. The TSG model is available as an additional option for all standard sizes in the FDS range. In terms of its construction, it is a simple and robust mechanical drive solution with various advantages compared with the purely standard three-phase or servo motors.
For applications in which pumps need to cope with extreme speed and flow rate ranges, the new Fristam FDS TSG offers a very simple, robust, and economical solution. This design ensures that the FDS twin screw pumps can fully exploit their technically feasible speed range without being subject to the limitations of a standard motor. Another important advantage is that by using the Twin Speed Gearbox in the FDS, the installed motor power can be reduced by 1-2 sizes. Thus, it not only lowers the investment costs, but also improves the energy efficiency of the powertrain across the entire speed range of the pumps. And last but not least, this new design facilitates better and more stable pump regulation, since it works in the "comfort" frequency range of a standard three-phase motor. The first successful installations in the dairy industry have shown that by using FDS TSG in processed cheese production, for example, the motor size and thus required drive power could be reduced by up to 30 percent under otherwise identical conveying and cleaning conditions.
Fristam at the Powtech 2019: Halle 3, stand 213