Pharma and Medicine


Globe valves are granted USP Class VI certification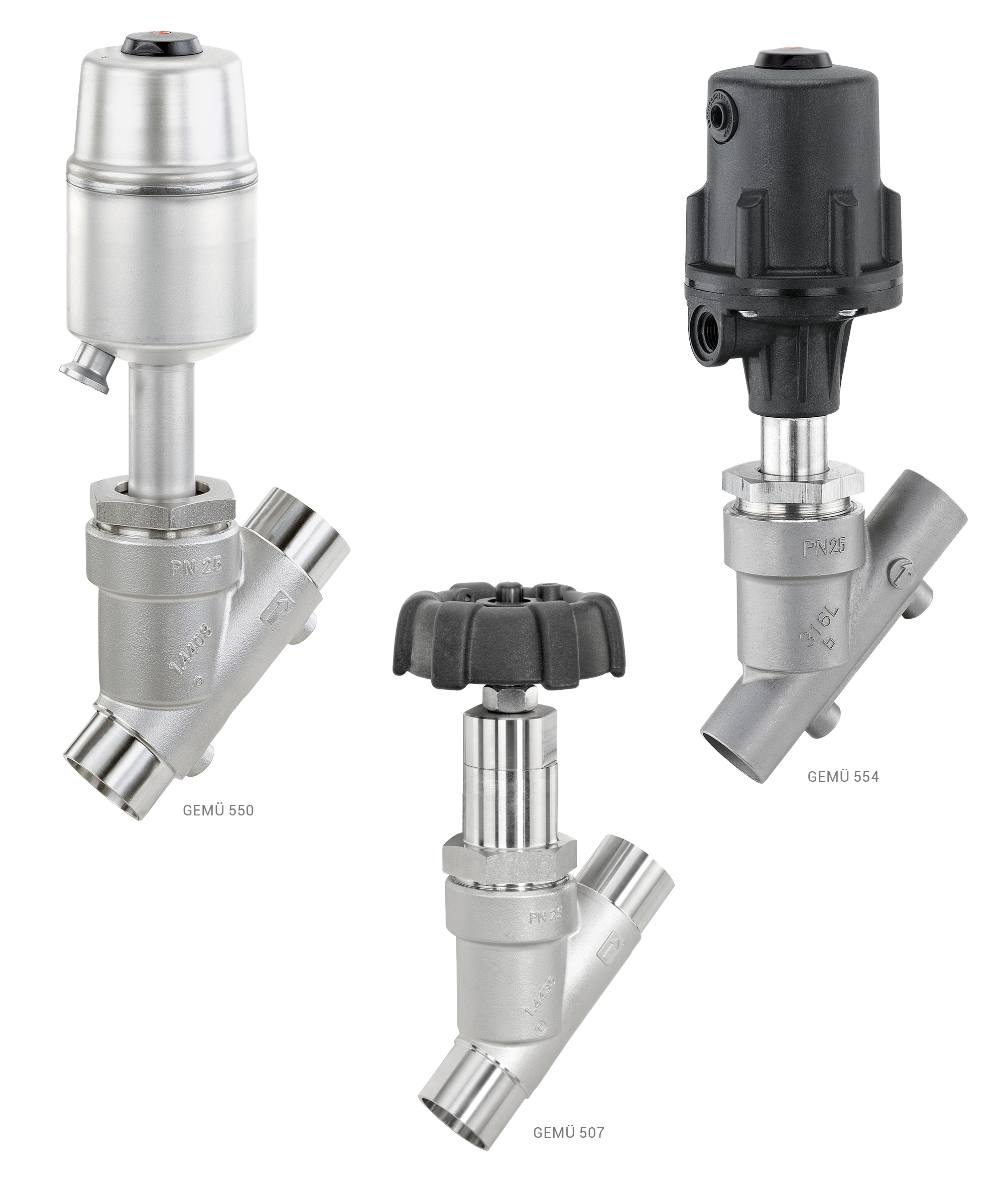 The Gemü globe valves 507, 550 and 554 with stainless steel valve bodies and PTFE seals from the valve specialist Gemü have been awarded approval in accordance with USP Class VI. They now comply with the prerequisites for application in the medical and pharmaceutical industries.
The U.S. Food and Drug Administration (FDA) divides the plastics used in the medical and pharmaceutical industries into six biocompatibility classes in the American Drugs and Medicines Register (USP). The most stringent of the six categories is the USP Class VI classification. It is the prerequisite for use of the materials in the medical and pharmaceutical industries.
With immediate effect, the Gemü globe valves 507, 550 and 554 with PTFE gland packing (Gemü code 5P) and stainless steel valve bodies (Gemü code 37, 34 or C2) now have certification in accordance with USP Class VI and are therefore approved for use in the medical and pharmaceutical industries.
Merck


Virtual Annual General Meeting On May 28
Merck, a science and technology company, will hold its Annual General Meeting this year in virtual form on May 28. The company is thus making use of the possibilities afforded by the German legislator in view of the coronavirus pandemic. Within the scope of the Annual General Meeting, a resolution on the dividend proposal of € 1.30 per share will also be voted on. Payment is planned for June 3.
The Annual General Meeting will be publicly webcast in its entirety on the Internet. Physical participation is not possible. The invitation will be published by May 7, in keeping with the official deadline. Notes on exercising shareholder rights and further information on the virtual Annual General Meeting will be available as of May 7 on the website www.merckgroup.com/agm and in the invitation.
Merck had already announced back in March that it would postpone its Annual General Meeting originally planned for April 24 and hold it in virtual form as soon as possible in order to protect the health and safety of employees and shareholders.
Lab Inventory, Safety and Compliance Management System


System to Improve Scientists' Productivity in the Lab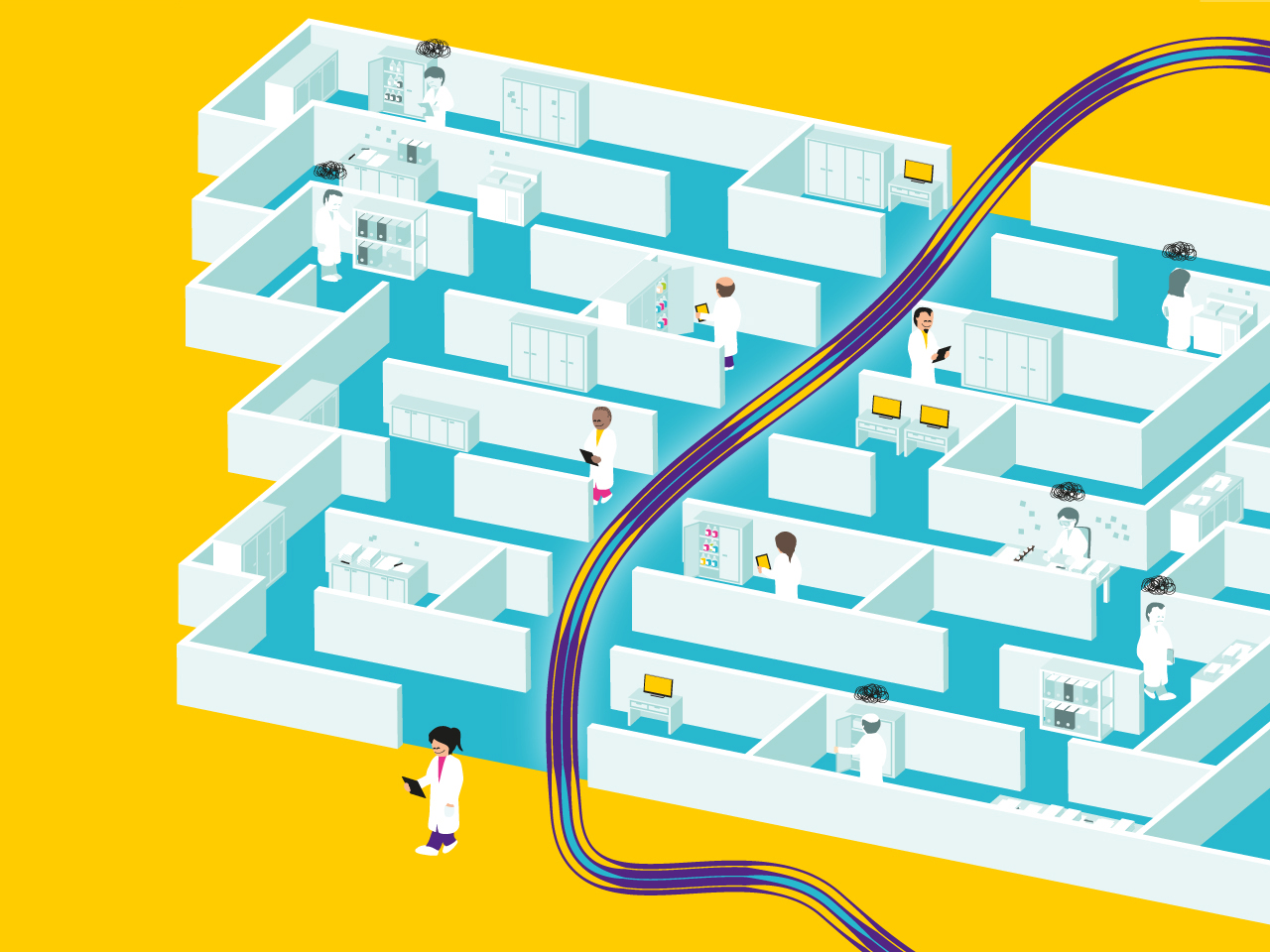 Merck, a science and technology company, today launched its Lanexo Lab Inventory, Safety and Compliance Management System, a new digital laboratory informatics solution designed to drastically reduce1 time in labs and improve data quality and traceability.
"Today, 85 percent of labs are using paper or Excel to manage consumables data, and 25 percent of time is spent managing these data — taking scientists away from bench research," said Jean-Charles Wirth, head of Applied Solutions, Life Science at Merck. "Lab efficiency is critical as it gives scientists more time to focus on their research and analytics work and less on administrative tasks, which ultimately leads to faster drug development. Our Lanexo System — with first-to-market features — underscores Merck's commitment to advancing and commercializing laboratory informatics."
Laboratory informatics is the application of data using a platform of software, data management tools and equipment that allow scientific data to be captured and interpreted for immediate use, and then stored for future research and development purposes. The laboratory informatics market, which accounted for $2.4 billion in 2018, is expected to reach $5.45 billion by 2027, according to a recent Research and Markets global market outlook report.
Merck is the first to offer radio-frequency identification (RFID) labels which auto-register open dates and calculate expiry dates. Through this digital data capture, the Lanexo System rapidly documents lab reagent data in real time. Digitalized inventory, expiration and storage monitoring reduces human error and safety risks and improves the reliability and traceability of compliance documentation. Ultimately, each reagent, including in-house preparations, can be instantly matched to a full audit report. Within an experimental workflow, the system allows for easy reagent identity checks and provides automatic alerts, helping scientists to avoid using expired reagents and minimizing experimental error.
The cloud-based Lanexo System can be easily set up and rapidly integrated into existing lab workflows. It includes mobile (Android) and web applications and is designed for use in highly regulated analytical and research labs in pharmaceutical, quality assurance / quality control and industrial testing markets.
Merck last year launched Milli-Q Connect, a cloud-based service portal for its water purification systems, and also acquired BSSN Software, a lab informatics company that makes data more readily accessible for ease of integration, collaboration, analysis and long-term archiving.
Pack life science and healthcare products


Securely, flexibly and efficiently
Medical devices and sensitive products place the highest demands on pack quality and secure packaging processes. Since the trend in the medical sector towards greater product individualisation, complexity and variety continues unabated, leading increasingly to ever smaller batch sizes, Multivac will be presenting at Medtec Live 2020 a number of flexible solutions for packing small product series reliably and efficiently. Another focus at the trade fair will be identification and inspection systems, which make a major contribution to higher levels of product and patient safety.
From its traysealer range Multivac will be showing the semi-automatic  T 260 traysealer, which was specially developed for the high demands of the medical devices industry. The features of this compact machine are its precise temperature control and distribution, as well as its highly controlled sealing pressure, and it therefore offers the maximum level of pack quality, reproducibility and process reliability.
Other exhibits include the C 300 TC chamber machine, which enables sterile products to be packed very securely in pre-made pouches. All models of the TC series are equipped with a temperature-controlled and permanently heated sealing bar, which means that the processes can be calibrated and validated. The user-friendly machine control offers a wide range of software options, such as for example the reading of production data.
Another trade fair highlight will be the presentation of an identification and inspection system, which makes a significant contribution to meeting the statutory requirements for patient safety. The UDI regulations (Unique Device Identification) require medical products to be marked and identified uniquely. The MDR (Medical Device Regulation) also redefines the role of the manufacturer or distributor, who is now responsible for the integrity of the medical product up to the point of use.
The R 245 thermoforming packaging machine, which is capable of being freely configured, will be used to demonstrate the product marking and the visual inspection of the print image. This highly flexible machine model can be used to securely pack a wide range of batch sizes in many different formats and packaging materials. It can also be equipped very easily with other system components, such as for example automated handling modules.
All the machines to be shown at the trade fair are cleanroom-compatible, and they meet all the statutory requirements as well as the GMP, GAMP5 and ISO guidelines.