Functional printing in Freiburg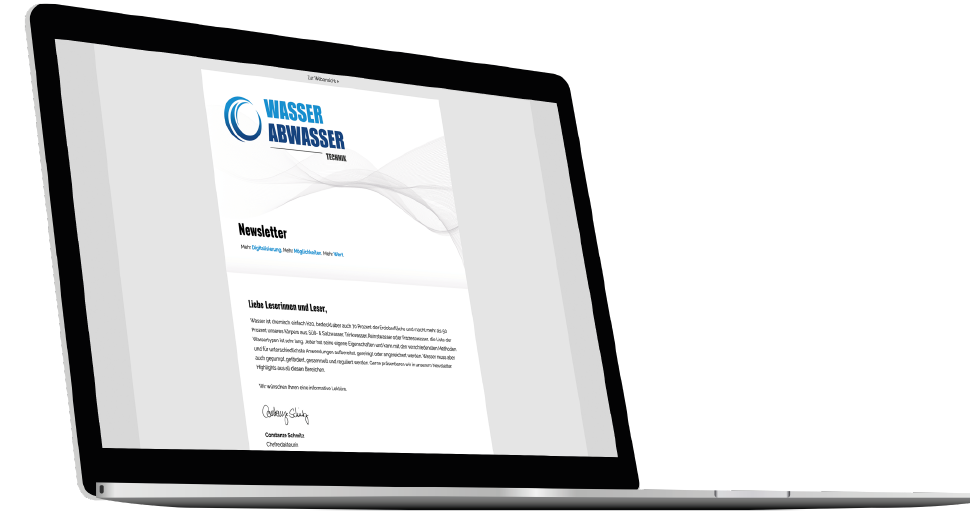 In Freiburg, the technology company Continental bundles its expertise in all aspects of functional printing in a technology center with state-of-the-art machinery. The centerpiece is a machine specially developed for functional printing. It enables the use of numerous printing processes and processes a wide variety of materials – from artificial leather to metal, from paper to rubber. To date, the company has invested around 2.5 million euros in its site in Baden-Württemberg.
In functional printing, different applications are produced using printing processes. Prototypes of intelligent products are created at the center for functional printing technologies. By integrating functions and associated services, they open up new potential and pave the way for technologies of the future. "They allow predictive maintenance concepts through to automatic ordering processes for spare parts in Industry 4.0, but they are also the basis for new types of vehicle interiors," explains Dr. Erhard Barho, who heads the functional surface solutions unit at Continental.
All printing processes, materials and finishing techniques in one place
Printing and process specialists as well as experts in circuit design are working together in Freiburg to develop and test processes for integrating these functions into products for the printing and packaging industry, for example, as well as for the automotive industry.
"We are concentrating all printing processes, all materials and all finishing techniques in one place. Until now, customers had to look for different partners for the individual tasks and coordinate them. We now offer everything from a single source in terms of the future of the printing industry."

– Head of the Center, Armin Senne
"For us, the starting point for developing new technical applications is customer benefit," says Barho. Renowned cooperation partners help here: for example, the center is located in the immediate vicinity of the Fraunhofer Institute. The long-standing cooperation with printing forme specialists such as Janoschka and Flex-Punkt is also being continued and expanded here. The focus here is on topics relating to the future of packaging, such as smart packaging with touch displays and biosensor technology. Food packaging that stores the time of first opening is also conceivable.
New diode laser spectrometer with optimum combustion control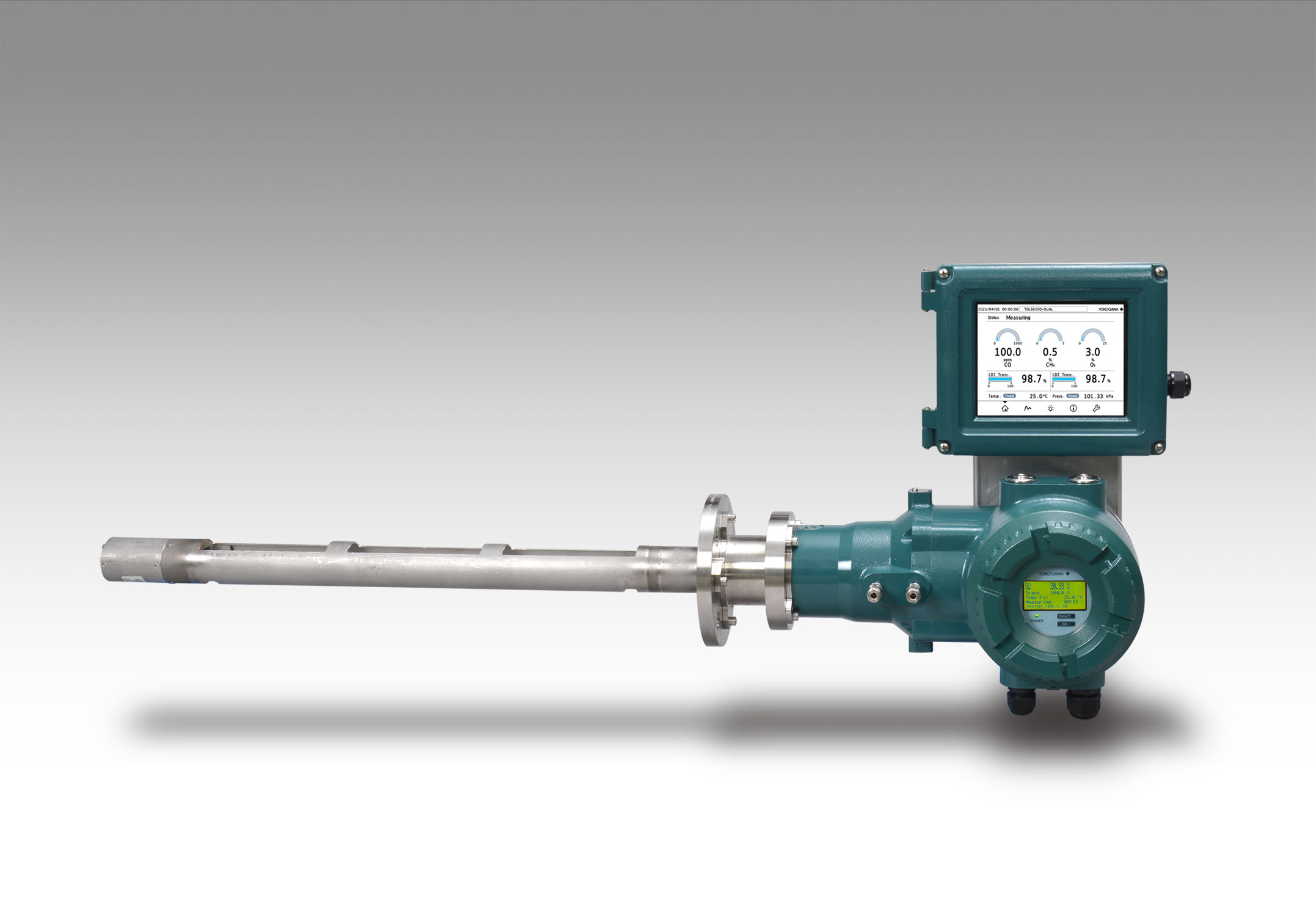 Yokogawa Electric Corporation plans to launch its newly developed TDLS8200 tunable diode laser spectrometer as part of its OpreX™ Analyzers product family on May 6, 2021. The new product features the same low installation cost, high measurement stability and high reliability as its predecessor, the TDLS8100, and can simultaneously measure oxygen, carbon monoxide and methane gas concentrations directly and at high speed.
Development background
Excess air supplied during combustion control in heating furnaces absorbs heat in the furnace before exiting through the exhaust stack. This not only leads to heat loss, but can also generate large amounts of nitrogen oxides and sulfur oxides, which are a major cause of air pollution. On the other hand, if there is insufficient air supply, complete combustion does not occur, resulting in energy losses, emission of carbon monoxide and black smoke, and residual methane. Carbon monoxide and methane are flammable gases that can easily form an explosive mixture with air if they accumulate in a furnace. Therefore, in oil and gas, electric power, iron and steel, petrochemical, and ceramic plants, the concentrations of oxygen, carbon monoxide, and methane in furnaces must be monitored to ensure an efficient, environmentally friendly, and safe combustion process.
Features
1. Efficient combustion and high safety through stable, simultaneous measurement of oxygen, carbon monoxide and methane.
The main feature is the dual laser light source and optics, which enables simultaneous measurement of oxygen, carbon monoxide and methane concentrations for efficient combustion control. The direct measurement system is based on the use of lasers, which are easier to maintain than conventional sampling systems and more robust than catalyst-based sensors. This provides stable, simultaneous and lossless measurement of oxygen and carbon monoxide concentrations.
2. Easy replacement of sampling systems
The new product is an easy-to-install diode laser spectrometer with in-situ probe. Existing sampling systems can be quickly and easily replaced, which can be installed at the same port as the previous instrument. Since sample collection or preparation systems are unnecessary, little floor space is required.
3. Planned second version for measurements in environments with temperatures up to 850°C.
Available May 6, 2021, the spectrometer is designed for high temperatures of 600°C, making it ideal for use in boilers and exhaust ducts. A second version of the TDLS8200 for measurements at temperatures up to 850℃, such as when used in heating furnaces, is scheduled for release later this year.
Laser-based gas analyzers from Yokogawa
Yokogawa's laser-based gas analyzers operate on the principle of tunable diode laser spectroscopy (TDLS) for concentration determination in gases. They offer best-in-class real-time performance because they are installed on channels and do not require a sampling system, so they can measure concentrations directly and at high speed. They use a spectral domain method that calculates gas concentration from the area in a light absorption distribution pattern – enabling accurate and stable concentration measurement even in an environment with temperature and/or pressure variations or in the presence of other types of gases or large amounts of dust.
Since their launch in 2008, Yokogawa's laser gas analyzers have gained worldwide acceptance for their high reliability and performance in even the most challenging environments. Previously, Yokogawa had two models in its lineup: the TDLS8000 and the TDLS8100. The former is equipped with a separate laser light source and detector and is suitable for concentration measurement in high-temperature and high-pressure gases, even with high dust levels. The TDLS8100 is capable of measuring the concentration of gases whose flow rate ranges from 1 to 30 meters per second. With the addition of a third model to this series, simultaneous measurement of multiple gas types is now possible.
Efficient pipetting between different vessel formats
Eppendorf expanded its line-up of Move It adjustable tip spacing pipettes with four additional variants. With adjustable cone distances, the pipettes allow scientists to accelerate and simplify their workflow when pipetting between different vessel formats such as from tubes to plates.
The new electronic models feature 8 or 12 channels and volume ranges of 1–20 μL or 5–100 μL respectively. With a minimum tip distance of 4.5 mm they are perfectly suited for the 384-well plate format.
Their unique, tubeless design results in fewer moving fragile parts which improves precision and durability. The pipettes are also autoclavable – increasing user and sample safety. With a 360° rotatable pipette head and an ideal hand balance, they are highly ergonomic and reduce operating stress in the lab.
Launched in 2020, the Move It line-up has already been acknowledged with a Wiley Analytical Science Award 2021 and one of the esteemed Scientists' Choice Awards 2021 for Best New General Lab Product of 2020. It now covers all dominant volume variants needed for different applications.
Along with the new Move It variants, Eppendorf have ramped up their production capacities for epT.I.P.S. 384 pipette tips, which are the perfect choice for 384-well pipetting and also available as filter tip.
High-end PC for mobile machinery
A high-end PC is now added to B&R´s mobile automation portfolio. The new PC offers significantly more processing power and memory, giving it plenty of resources to implement autonomous functions for agricultural and construction vehicles or self-driving transport systems.
The PC is specially designed to perform in harsh environments. The housing temperature can be between -40°C and +85°C. The PC is also highly resistant to shock and vibration.
Ideal for resource and data intensive applications
Inside the mobile PC's IP69K housing is a powerful Intel Core i7 processor. It also has 16 GB RAM and 480 GB flash memory, making it ideal for applications that are computationally intensive or involve larger volumes of data.
The increased computing power is needed for tasks such as accurate path planning in autonomous agricultural vehicles. More efficient, more precise vehicles deliver increased yield.
From the field to the cloud with OPC UA or MQTT
The PC's high performance makes it optimally suited for smart machines that communicate with each other, process data and send it to the cloud. Tractors and implements can optimize harvesting efficiency, for example, by exchanging information such as speed and load capacity. B&R supports well-established communication protocols like OPC UA and MQTT.