Spotter II PHS


Full Vial Inspection
Straight complete inspection of small size full vials based on the Heuft Spectrum II.
Full equipment and automation for maximum detection reliability in an efficient and space-saving straight-through system: the Heuft spotter II PHS not only has sophisticated optical detection procedures as the first vial inspector of its kind. In addition the fully automatic system offers unique X-ray strobes. Therefore foreign objects are even identified carefully and reliably when they are hidden in an opaque product. Furthermore the compact linear machine finds glass defects, contamination as well as deviations in filling quantity in vials containing between 2 ml and 100 ml and checks the integrity of their crimp caps or screw closures precisely. The result: a continuous complete inspection of vials filled with parenteral drugs and other pharmaceutical products which does not miss a fault
Multivac PaperBoard - Ernst Sutter


Packaging food sustainably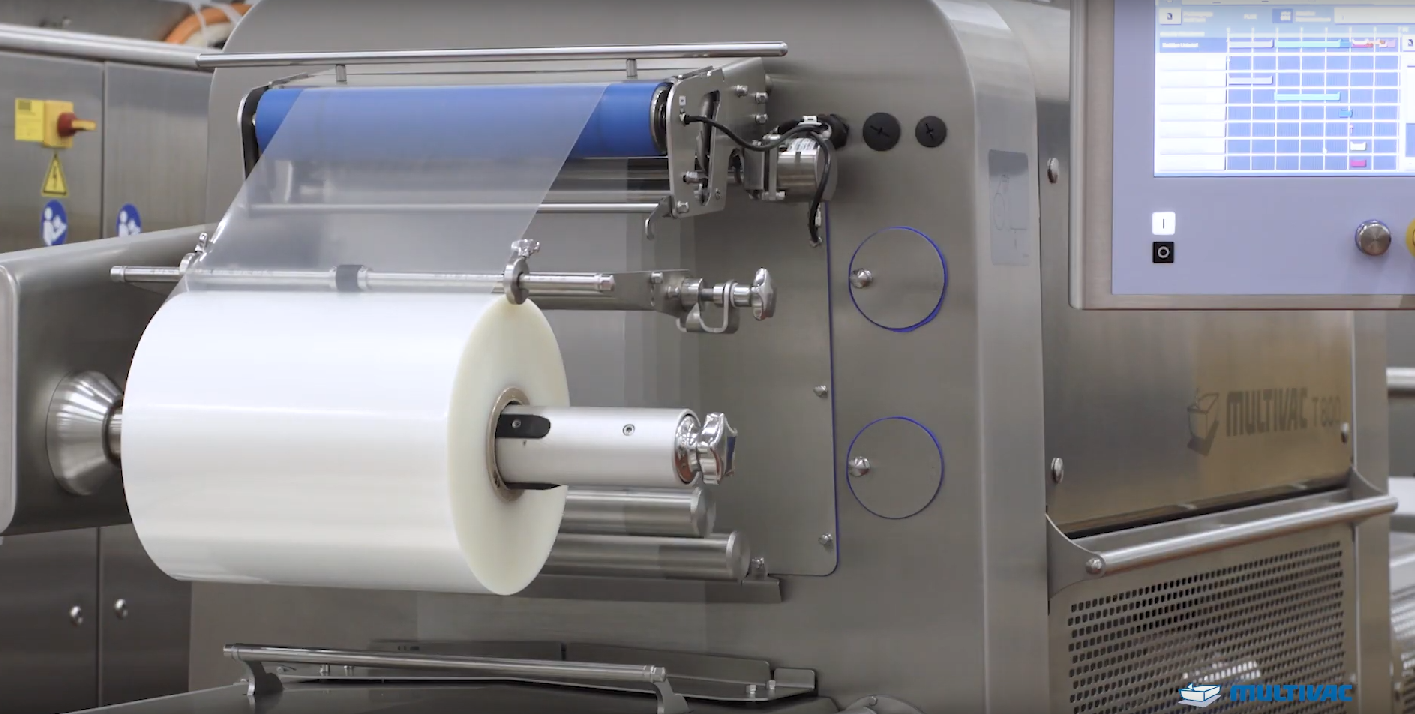 The meat processing company Ernst Sutter in Switzerland packs food sustainably with Multi Fresh skin packaging on the Multivac Paper Board Flat.
Sustainability plays a crucial role for Ernst Sutter. For this reason, the company chose the Paper Board Flat as a packaging solution for a comprehensive range of different meat and convenience products.
Sustainability is key


Syntegon wins German Packaging Award 2020
The German Packaging Institute ("dvi – Deutsches Verpackungsinstitut e.V.") has honored Syntegon Technology, formerly Bosch Packaging Technology, with the German Packaging Award in the category "Packaging Machines": the compact TPU1000 form, fill and seal system convinced the jury with its wide range of possibilities for innovative, sustainable portion packs made of fiber-based material. The German Packaging Award 2020 underlines Syntegon's focus on sustainable and intelligent technologies.
Every year, the German Packaging Institute dvi honors groundbreaking packaging ideas and machines in a contest that encompasses all industries and packaging materials. This year, one of the coveted prizes went to the TPU1000 paper forming machine from Syntegon. According to the jury, the form, fill and seal machine for paper-based packaging material paves the way for new, sustainable packaging solutions that meet the trends towards replacing petrochemical plastics and individualization. "The TPU offers brand owners with high demands on sustainability and aesthetics completely new packaging options for food, cosmetics and non-food products," says Matthias Klauser, sustainability expert at Syntegon Technology. "We are therefore all the more pleased that the dvi recognizes our innovation and sustainability efforts."
The module-based TPU1000 forms environmentally friendly "Shaped Paper Pods" with a filling volume of ten to 100 milliliters, which are suitable for single-portion packs and small-format products that are normally packaged in blisters. The material fed from the paper roll is formed into the desired shape at a speed of up to 15,000 packages per hour. This enables high quality packaging designs and embossing for a variety of products and filling techniques.
"In combination with BillerudKorsnäs' 3D formable FibreForm® paper, the TPU1000 produces unique packaging with a special feel that meets both brand manufacturers' needs for an individual look and feel and their sustainability efforts," says Klauser. FibreForm® allows for up to ten times deeper embossing than regular paper. This results in unique 3D effects that differ from existing packaging solutions on the market. Various types of barrier layers can be applied to ensure the necessary protection of the respective product. The jury of the German Packaging Award praised the innovative material: "This highly stretchable paper allows wrinkle-free processing from a roll and a detailed reproduction of small embossing elements."
Since 1963, the German Packaging Institute dvi has presented the German Packaging Award in several categories. The international competition takes place annually under the patronage of the Federal Minister of Economics and Energy. 2020, entries from Austria, Denmark, Finland, France, Germany, Great Britain, Italy, Spain, Switzerland, Turkey and Denmark were evaluated in a total of ten categories. The focus of this year's competition was on the highly topical issues of sustainability and digitalization.
Syntegon


New Syntegon Pack 202 Flow Wrapper
New 450-millimeter dual backstand as a standard; optional 650-millimeter dual backstand Upgraded cross-seal and fin-seal units for improved sealing quality Enhanced user experience thanks to numbered rollers and engraved splicing instructions on the deckplates Beckhoff controls and HMI 4.0 are standard on the Pack 202 for the European market.
Syntegon Technology has launched the next generation of flow wrappers ­– the Pack 202. As the successor of the Pack 201, the machine is a fully automated horizontal flow wrapping machine for low to medium speeds. The flow wrapper is suitable for bars, bakery products, cookies and crackers, as well as non-food applications. With the Pack 202, manufacturers benefit from a number of technological advances that were first introduced on the new Pack 403 last year, including an easily removable discharge belt, upgrades to the cross-seal and fin seal units, and a highly intuitive, user-centered design. "Our new flow wrapper for small to mid-sized manufacturers certainly packs a punch: We were able to integrate some of the features of our Pack 403 for medium to high speed applications into the new Pack 202. The machine is easy to operate, clean and maintain, which reduces downtime and maximizes overall equipment effectiveness," Christiaan Mulder, product manager at Syntegon in Schiedam, Netherlands, states. The Pack 202 is a heat-sealing flow wrapper. Supported pack styles include pillow, gusseted and easy-to-open packs.
Ideal for multi-product applications, the Pack 202 can wrap individual or grouped products including bakery goods, bars, fresh and frozen products, confectionery, snacks, medical products, prepared foods, household goods, and many other food and non-food items. The Pack 202 profits from a number of cross- and fin-seal improvements that were first introduced on the Pack 403 flow wrapping machine last year. The finwheel modules have been synchronized and the Pack 202 now features an improved canting mechanism: At the turn of a knob, operators can tilt the fin modules and adjust them easily for more consistent seals.
The cross-seal unit on the Pack 202 has also been improved significantly: The standard double-spring kit offers more consistent and stable seals than previous models, while the adjustment resolution has been doubled, thus enabling more precise and repeatable crimper adjustments.
User-friendliness and ease of operation are at the heart of the Pack 202's design – just like the Pack 403. A number of features on the Pack 403 have been integrated into the Pack 202 to improve the user experience. Sequentially numbered film rollers facilitate film threading for repeatable, consistent changeovers and minimize downtime caused by "trial-and-error" adjustments. The flow wrapper also comprises an optional automatic film splicer with laser-etched instructions on the deckplate to secure fast and smooth film changes without having to stop the machine.
Syntegon has equipped the Pack 202 with a standard 450-millimeter dual backstand in Europe. Depending on brand owners' needs, a 650-millimeter dual backstand is also available. "The standard Pack 202 version for the European market now features Beckhoff controls and HMI 4.0., which is a significant benefit for brand owners," Mulder explains. What is more, the Pack 202 is equipped with a new reject belt. The upper section of the reject belt is easy to remove for quick belt changes and cleaning processes. The detection function on the discharge belt rejects faulty packages and automatically ejects them using compressed air. For larger and heavier products, a two-meter-long discharge module with reject plow is available as an option.
Syntegon has intensified its efforts to develop intelligent and sustainable technologies. The packaging experts work with material suppliers and brand owners throughout the supply chain to test and adjust the machine runability of alternative packaging materials.