Chemical Applications


From Batchwise to Continuous Production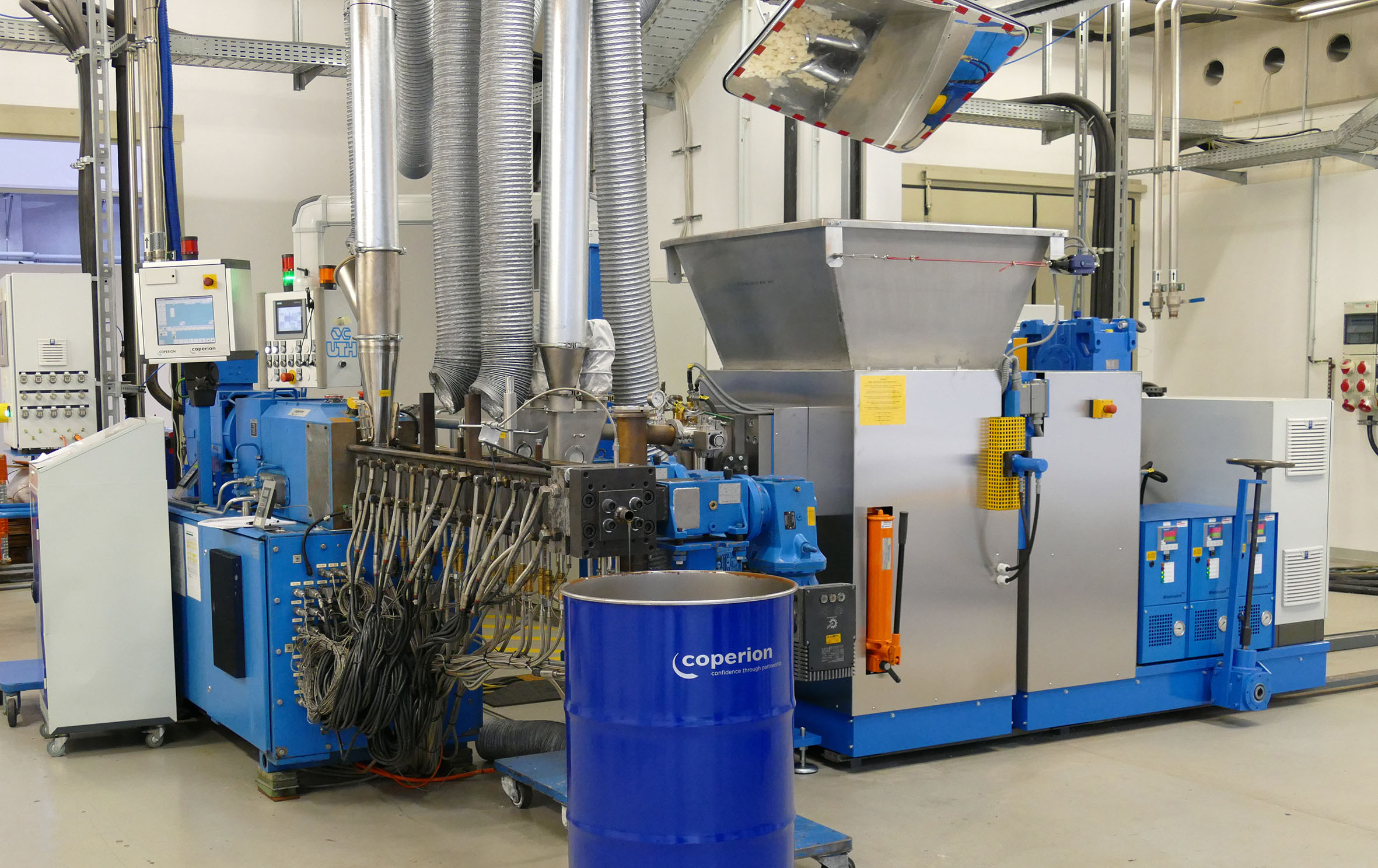 Over 150 participants from approximately 15 nations came to Stuttgart, Germany on13 and 14 November 2018, accepting their invitations to the 2018 Coperion Extrusion Days. In keeping with the motto "Batch to Conti", the conference took up an often-discussed current topic in the chemical industry, surrounded in controversy, that offers enormous savings potential, while reliable information regarding its safety and dependability often remains unavailable. Presentations by internal and external experts, plant tours, and live presentations gave professionals in attendance new insights into the basics of modern extrusion with co-rotating twin screw extruders and their enormous performance gains — relative to production volume — versus batchwise mixing and homogenization processes. Such understanding serves to aid participants in decision making for their own uses. A central focus of many presentations was on maintaining constant formulations to meet specifications using application-specifically optimized extruders, feeding systems, and monitoring systems. Concrete case examples demonstrated successful conversions from batch to extruder technology and the significant increases in production capacity enabled thereby, with at least equal product quality and, in any case, significantly better quality consistency.
A ZSK 34 Mv PLUS twin screw extruder was the central element in a demonstration of HMPSA (Hot Melt Pressure-Sensitive Adhesive) manufacturing.  In this example, a Roll-ex  system masticated rubber balls on hand as a formula component so far as to enable continuous extruder feeding.
Use of a demonstration extruder with a transparent plastic housing allowed Coperion Stuttgart's research & development team to give visitors the ability to see for themselves how differently designed mixing elements ensure complete mixing of two fluids with different viscosities. A CFD (Computational Fluid Dynamics) flow simulation shown in parallel demonstrated the broad agreement between theory and practice. Coperion is implementing this process in order to evaluate newly developed screw elements and mixtures, among others.
"In the meantime, continuous processes are being implemented in many industries for countless applications and mixtures. The advantages of consistent quality at concurrently higher efficiency nowadays are also attractive arguments for many users in the chemical industry to potentially change over from batch processes to continuous production", said Oliver Beiser, Team Leader of Chemical Applications of Coperion's Compounding & Extrusion Division.
The variety of questions raised in the forum, as well as the animated discussions during breaks between event blocks, demonstrated how great the need is for information in this field, and how that need extends far beyond what is available. Time and again, participants expressed amazement at the versatile possibilities shown, even in their own companies, to increase productivity with short-term ROI and increased quality consistency. Of particular note for participants was a comparison of scrap quantities that Guido Arzt, member of the global process team at Henkel Adhesives & Sealants, elucidated during his presentation.
Moreover, during one extensive plant tour, participants at the 2018 Extrusion Days gleaned an impression of Coperion's vertical integration at its Stuttgart location, ranging from screw element and extruder barrel manufacturing to final assembly of twin screw extruders.
Corporates Outlook 2019


Agrochemicals provide counter-cyclical tailwind
Lagging prices in parts of the agrochemicals sector could catch up with growing volumes in 2019, helped by the recovery of Brazil's agricultural sector, destocking of crop-protection producers, and the launch of new products, says Scope Ratings.
The mix should provide a counter-cyclical tailwind for integrated chemicals companies which have led recent industry consolidation—BASF, DowDuPont, ChemChina (Syngenta) and Bayer — and are looking to agrochemicals revenue growth and cost savings to help pay down merger-related debt.
"Stronger credit metrics could be the positive outcome," says Klaus Kobold, analyst at Scope. Scope acknowledges that this outlook is vulnerable to external factors, such as escalating trade tensions, a decline in commodity prices in general and the devaluation of the exchange rates of middle-income countries with large agricultural sectors such as Brazil, says Kobold.
The global agrochemical market is made up two sub sectors of roughly equal size: Crop-protection products like pesticides and fertilisers. Scope treats pesticides, fungicides and herbicides similarly to specialty materials because the manufacturing process requires substantially more product knowledge. Fertilisers are more like a commodity, as they are sold in larger quantities and product prices are more transparent.
Demand for agrochemicals is driven by a diversity of factors: From prices for farm produce to the availability and quality of farmland, environmental regulation and shorter-term weather conditions. One consequence is that the global agrochemicals supply and demand follows their own cycle, not necessarily in phase with the global economic growth. Recent years are a good example, with a market contraction in 2015 followed by years of little or no recovery, despite sturdy global economic growth.
However, the cycle seems to have turned. Amid the powerful underlying demand driver of population growth and improving commodity prices—the World Bank forecasts mostly higher soft commodity prices for this year and next—the conditions are right for farmers to invest and plant more and be able to afford more expensive plant-protection products.
The latest indications from the corporate sector also support the view of an improving agrochemicals market, particularly in the crop-protection segment. Bayer Crop Science, DowDuPont's Corteva Agriscience and ChemChina's Syngenta have showed improved revenues this year and signalled favourable future pricing.
"It's also worth noting that the recent consolidation in the agrochemicals sector should give players some extra pricing power," says Kobold.
Compelling maintenance concept


Bilfinger proves its mettle as a Service Partner
The ability to keep plants humming at high rates of output while ensuring maintenance costs are low – today's customers expect nothing less from industrial service providers like Bilfinger. Thanks to the Bilfinger Maintenance Concept (BMC), the company pursues two salient objectives: to boost the reliability of the facilities served while optimizing the associated maintenance costs.
This comprehensive concept governing its service and quality has enabled Bilfinger to secure a major contract from CABB against several reputable competitors. Starting in January of 2019, Bilfinger will take charge of the maintenance services for the CABB operations site in Pratteln, Switzerland. The two enterprises intend to work together to further develop and expand the location by bundling their respective innovative technologies and methods as well as their qualified personnel.
'"This new contract sends a strong signal. Our customers are putting their trust in our expertise when it comes to providing maintenance services to pharmaceutical and chemical plants all over the world. Our custom-tailored BMC approach convinced CABB on the merits. This achievement will make a long-term contribution to the positive track we are on."

Tom Blades, Bilfinger CEO

A key success factor in this context is the ability to integrate skilled workers who will be leaving the former service provider to join Bilfinger; they will contribute their detailed knowledge about the respective plant facility. This will allow the industrial service provider to profit from significant efficiency gains, which in turn will benefit its customers. In Pratteln, Bilfinger will be deploying personnel skilled in the fields of preparation automation, mechanical engineering, pipe-fitting, and logistics.
Optisens TSS 2000


New suspended solids sensor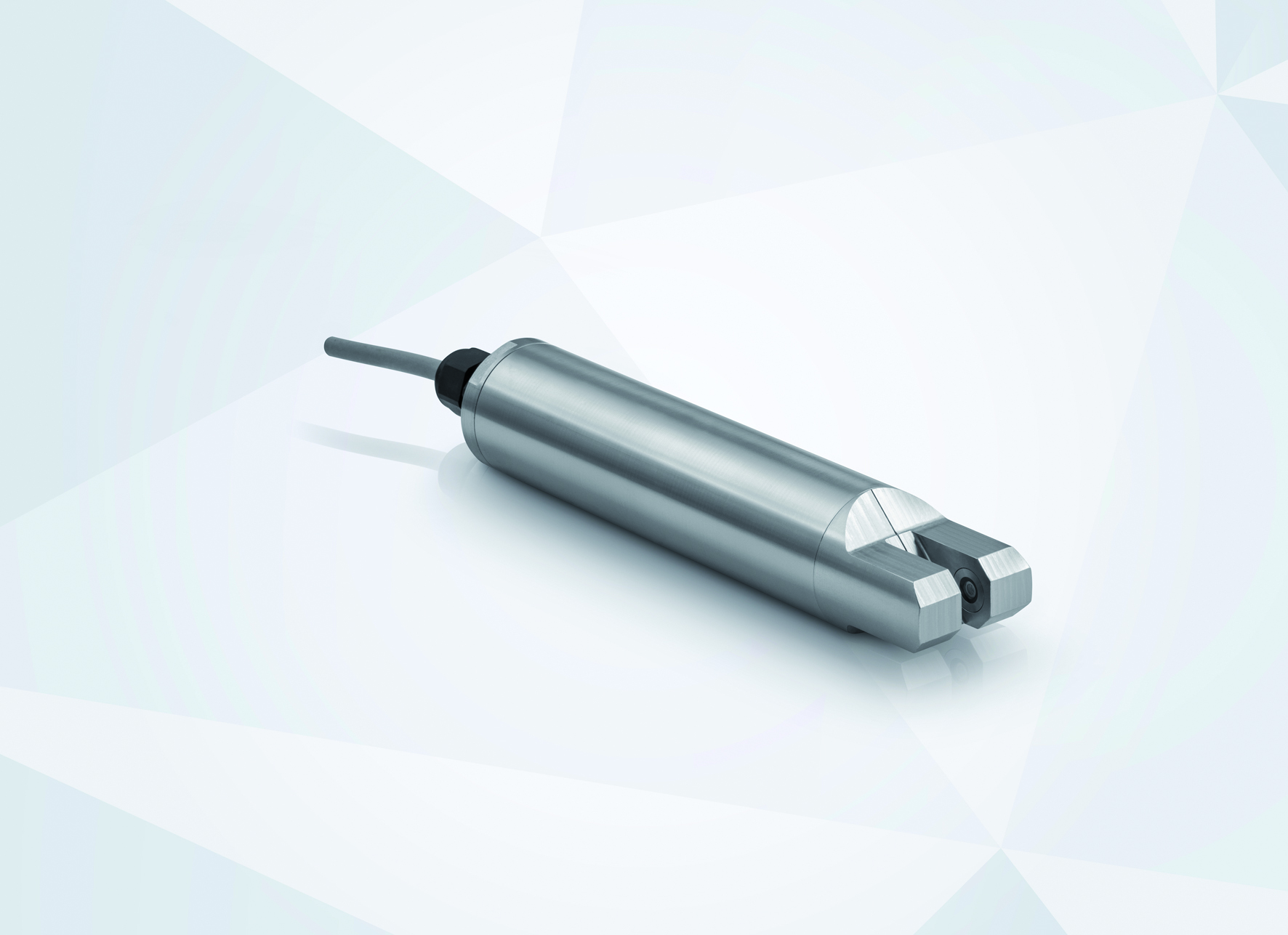 Krohne introduces Optisens TSS 2000: the new total suspended solids (TSS) sensor is a robust, cost-effective immersion sensor for process and quality control in industrial and municipal wastewater applications.
The new sensor features a fast response time and can be used to optimize processes, increase yield or monitor limits: target applications in the water & wastewater industry include mixed liquor suspended solids (MLSS) monitoring, sludge discharge of primary and secondary sedimentation (clarifier) tanks, or monitoring of biological treatment in wastewater aeration basins. The new sensor can also be used to monitor product loss in open channels in the food & beverage industry, effluent in chemical, white water in pulp & paper or thickeners in metal & mining.
In combination with MAC 100 transmitter, Optisens TSS 2000 offers a complete TSS measuring point for ranges 0…4 AU / 0…18.5 g/l at a competitive price. The single-beam sensor comes with a rugged stainless steel body, scratch resistant sapphire windows and automatic sensor cleaning option. Using near-infrared NIR technology, it is not effected by colour or natural ambient light. It is factory calibrated with up to 6 linearization points with linear or non-linear fitting. Installation without assembly (hung up cable installation) is possible, but the use of fibre-glass telescopic sensor assembly Sensofit IMM 2000 is recommended. For more demanding applications, e.g. difficult waste water conditions or hygienic requirements, Optisens TSS 3000 and 7000 with 4-beam technology are available.