Expanded database


Free Online Calculator for Fluids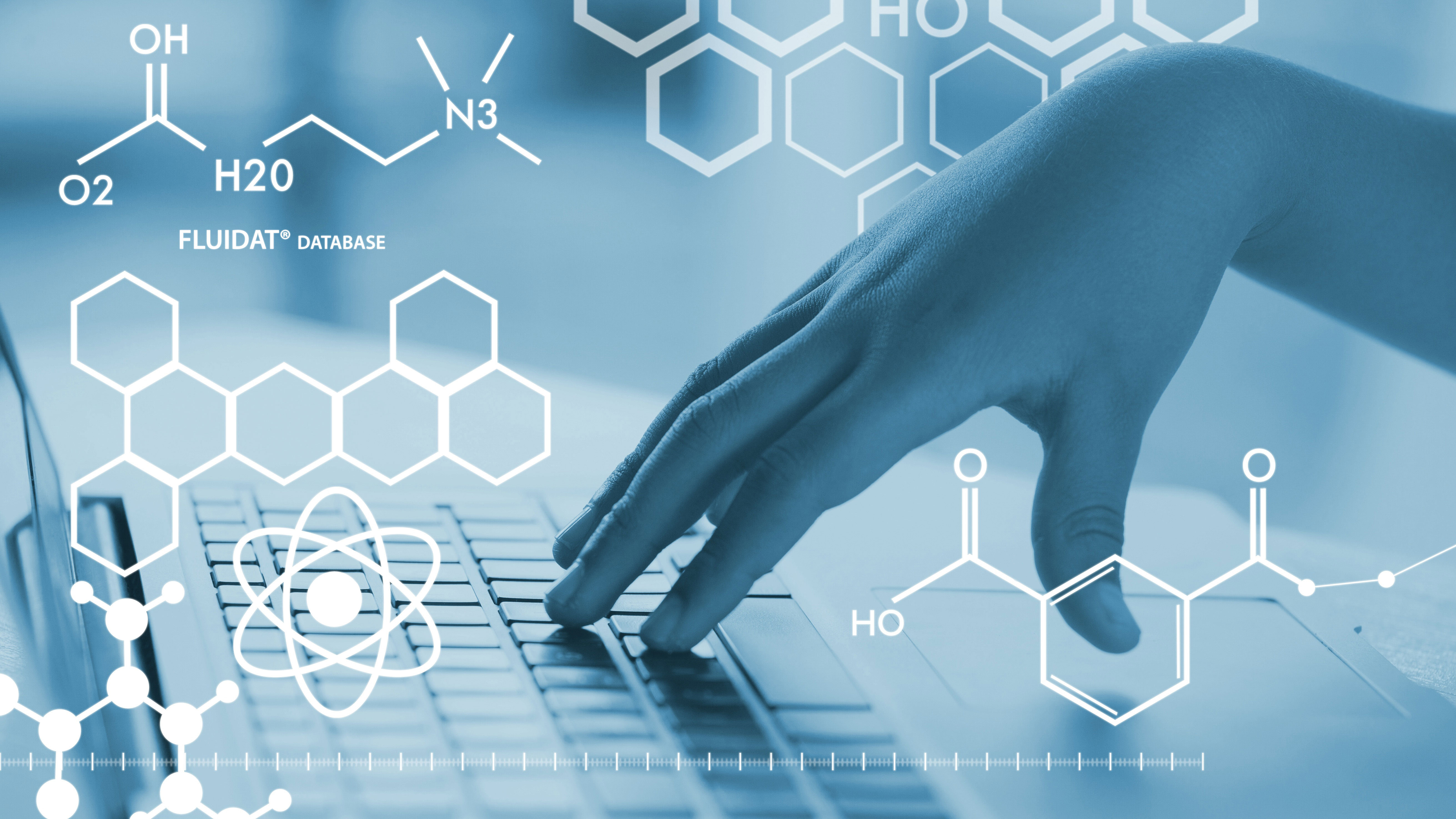 Bronkhorst High-Tech BV has expanded its database of gas and liquid properties with 1000 fluids to over 1800 fluids. This comprehensive database, called Fluidat, is used by the company for configuration and extremely accurate calibration of its extensive portfolio of flow meters and controllers, and for calculating pressure differences, valve seats, etc.. The most complete, most accurate database in its kind is also available as a free, online calculation tool for Bronkhorst customers who, for example, want to determine conversion factors when they want to use their flow meter for a gas (or gas mixture) other than that for which the instrument is calibrated. This online calculation tool, Fluidat on the Net (www.fluidat.com), is also very valuable for physicists who need to calculate fluid properties or need to consult the vapour pressure curve.
El-Flow Prestige, Bronkhorst's high-performance gas mass flow meters and controllers, are standard equipped with the data of 100 unique gases from the Fluidat database, offering the user unsurpassed flexibility in varying gas type with optimum accuracy. With the embedded gas data, the El-Flow Prestige calculates real-time the gas conversion based on the actual gas properties. The free and easy-to-use software tool FlowTune enables the user to change the instrument's configuration swiftly via the RS232 port of his computer.
Sinamics G120X


New converter series specializing in infrastructure applications
Siemens showed a new converter series at the SPS IPC Drives 2018. The converters of the new Sinamics G120X series are especially suited for use in pump and fan applications in industries such as water/wastewater, building technology or also in industrial environments. With a power range of 0.75 to 630 kW, Sinamics G120X converters can be operated with any motor. The converters are at their most effective running with synchronous reluctance motors from Siemens. Sinamics G120X are configured throughout for cost-optimized and resource-saving operation across all voltages and supply networks, and their characteristic compact design saves space in the control cabinet. Although not featuring an additional output reactor, the converters enable motor cable lengths of up to 150 meters. The integrated safety functions are certified to SIL3.
Simple, reliable and efficient
The Sinamics G120X series offers outstanding ease of operation and is simple to commission using the Sinamics Smart Access Module and the IOP-2 operator panel. The converters can be selected and ordered using only a single purchase order number in the Siemens drive technology configurator. Their integrated DC link reactor enables Sinamics G120X converters to run with the utmost stability under all network conditions. This robust, drip-proof new series comes in the form of a painted module as standard, with an additional 3C3 contaminant-resistant coating as an optional extra. A high C2 (optionally C1) EMC category and a protection rating of IP20 (optionally IP21 in UL open type) ensure that the converter can be reliably used in any kind of industrial environment. Sinamics G120X converters are in compliance with all relevant EU energy-saving standards, and offer an operating efficiency level of over 98 percent. Their comprehensive range of integrated application-specific functions such as Flux Reduction for adjustment in line with the actual load, Eco Mode which ensures best possible performance and minimal losses coupled with low dynamic loads and optimized output power, or Keep Running Mode to reduce speed prior to a shutdown.
Ready for digitalization
Sinamics G120X converters can be linked to MindSphere over Sinamics Connect 300, offering users the opportunity to analyze valuable operating data gathered from the converter, the drive train and the machine using the MindSphere app Analyze MyDrives. This enables the visualization and analysis of status information, providing users with valuable data which can be used as the basis for optimizing processes and maintenance strategies.
New standards for global purge solutions


The Next-Generation Purge and Pressurization System
Pepperl+Fuchs has introduced an advanced Bebco EPS purge and pressurization system, designed for Class I or II/Div. 2 and Zone 2/22 locations. This innovative and compact manual or automatic system delivers all the features needed for reliable hazardous location protection within a small, streamlined solution.
The 7500 series Ex pzc/Type Z purge and pressurization system can be fully automatic or manual and purges a common enclosure of hazardous gas or dust to maintain positive pressure. It effectively reduces the classification within the protected enclosure to a non-hazardous area. The 7500 carries Atex and IECEx certifications and is UL listed. It operates within an extremely small footprint of only 5.8» x 3.8» x 1.9».
"The new, compact 7500 series is easy to use, offering absolute reliability and efficiency. When fully automated it provides excellent enclosure protection for electrical equipment like motors, drives, control panels and cabinets, and gas analyzers. Whether you need gas or dust protection in the oil and gas, chemical, maritime, or offshore industry – the Bebco EPS 7500 can be used in process industries around the world for applications that previously required heavier and more expensive explosion-proof protection."

Kristen Barbour, Marketing Manager at Pepperl+Fuchs
The 7500 Series includes intelligent automatic monitoring and control of enclosure pressure with dilution and continuous flow functionality. The system makes automatic adjustments and provides an alarm output for reliable protection. It is designed in marine-grade chromate aluminum – making it rugged enough to withstand the harsh conditions of many process industries. The 7500 uses universal AC/DC power and is available as both a panel mount and external mount. The large touch screen enables quick and easy setup while also providing status LEDs, a bar graph for pressure, and multiple program selections.
SPS IPC Drives 2018 Nuremberg


Delta Announces Partnership with Codesys
Delta, a provider of industrial automation solutions, held a press conference at SPS IPC Drives 2018 to announce its new partnership with 3S-Smart Software Solution GmbH, a member of the Codesys Group and creator of the market-leading IEC 61131-3 industrial software Codesys. The partnership will enable Delta to make its future motion control devices programmable with Codesys and offer customers across EMEA (Europe, Middle East & Africa) and Asia the opportunity to simplify the implementation of Delta's industrial automation hardware across their operations.
Andy Liu, general manager of Delta's Industrial Automation Business Group (IABG), said, "Our customers asked for Codesys, and we're delighted to give it to them. In Europe, many of the top automation players use this software platform because it is outstanding technology. Now, customers across EMEA can have Codesys in all new Delta motion systems. In addition, we can now also make Codesys available to the large Delta customer base in Asia. We also hope this partnership will ultimately open new doors to the Asian market for European industrial equipment makers."
With 69 R&D facilities around the world and dedicated industrial automation R&D facilities in Italy, Germany, the Netherlands, and Greater China, Delta operates in close proximity to its European manufacturing customers. Delta also has a comprehensive and global support network for its industrial automation hardware platforms. That network extends throughout Asia, where many of the world's factories are located.
Codesys is one of the most widely used manufacturer IEC 61131-3 development systems on the market. Codesys offers all the functionality of a modern IEC 61131-3 development tool including an integrated visualization feature with multi-client capability, integrated connection to all standard fieldbus systems, motion functionality, safety solutions, and communication interfaces.
Greater efficiency through standardization
Additional costs are generated when a manufacturer adds a new automation platform. By integrating Codesys, Delta aims to reduce the engineering costs that this involves. Patrik Hug, head of business development & product management, EMEA at Delta's IABG, said: "Switching to a different motion platform or adding a new one means you have to write new code. The goal is to reduce the initial switching time when adding a new platform. By standardizing on Codesys, we are making it much easier for customers to use Delta automation products. Instead of having different software to program each of their platforms, they will be able to write code on the same platform for all their Delta products. And the great thing about Codesys is that you have an entire community of application developers. There is a lot of expertise out there to draw from."
Delta launched its new Codesys-enabled scalable IPC, the MH2 Series at SPS IPC Drives 2018. The Codesys platform integrates the control functions of three major industrial controllers: programmable logic controllers (PLC), human machine interfaces (HMI), and motion control. This enhances the motion control capabilities of the MH2 Series, resulting in a high-speed, high-precision EtherCAT motion control solution with peripheral products. With Codesys, the MH2 Series provides a user-friendly motion control interface featuring advanced motion control functions that allow for up to 64-axes synchronous control of AC Servo Drives ASDA-A2-E Series, Standard Compact Drives MS300 Series, and Remote I/O Modules R1-EC via EtherCAT.