43 series


Force pilot operated solenoid valve
The future in fast data transfers
Conventional technologies such as Flexible Flat Cable or Flexible Printed Circuit (FFC/FPC) or micro-coaxial cable are increasingly reaching their limits as data transmission rates between internally installed printed circuit boards continue to rise. Yamaichi Electronics' Y-FLEX technology solves this problem. With the high-speed FPC, data rates of 56 Gbps (PAM4) can be realized over a cable length of 100 mm.
The cable's suitability for high data transmission rates is realized through various features such as LCP (Liquid Crystal Polymer) as the base material, the contacting of various layers with so-called silver bumps and the special, 100 percent reproducible production process. To achieve particularly high transmission rates, specific coordination with the FFC/FPC connector used is important.
In principle, the mating face can be adapted to any standard ZIF/non-ZIF/LIF connector. However, to achieve optimum performance, Yamaichi's specially designed high-speed ZIF/non-ZIF connectors are most suitable, e.g. the HF507 series.
In comparison: FFC and standard FPC
The biggest difference compared to FPCs is in the insulation material. Unlike standard polyimides used in conventional FPCs, the LCP insulation material of Y-FLEX has a much lower dielectric constant and power factor tan δ at high frequencies. As a result, attenuation is significantly lower and data transmission rates are much higher than standard FPCs. In addition, LCP has better hygroscopic properties than standard polyimides, which facilitates processing and allows trace spacing and trace widths of less than 30 µm to be realized with the highest accuracy.
In comparison: micro-coaxial cables
With this cable, transmission standards such as PCIe Gen 4 (16 GT/s), USB 3.2 Gen 2 (10 Gbps) or eDP HBR 3 (8.1 Gbps) can be achieved without hesitation. In the latest measurements of the current generation, even data rates of 56 Gbps (PAM4) were realized over a cable length of 100 mm. Due to the manufacturing process (especially precision etching and LCP material as insulator) this technology is 100 percent reproducible.
All conductor tracks are completely identical and thus achieve constant transmission characteristics over the entire length. In coaxial cables, on the other hand, the ratio of inner to outer conductors varies along the cable because of the stranded structure.
When assembling the individual coaxial conductors to the connector, there may also be differences in length and thus in the propagation time of the individual lines.
Fit for future markets
A leading manufacturer of mobile communications and high-frequency measurement technology recognized this technology several years ago and now uses it in a variety of projects, such as 5G testers and body scanners. In addition to measurement technology, Y-FLEX is used, for example, in autonomous vehicles, data networking, image processing and medical technology.
Research project for the digitalization of battery production
Every day, VARTA produces nearly ten million battery cells, making it an ideal partner for the DigiBattPro4.0 project of the Fraunhofer Institute for Manufacturing Engineering and Automation. The abbreviation stands for digitalized battery cell production with Industry 4.0 technologies. The goal is to develop the battery production of the future, in which every step is digitally recorded and monitored using artificial intelligence. The aim is not only to detect faulty parts, but also to optimize the process so that the cause of the fault can be rectified immediately. And this is done without the need for human intervention.
"We are proud to be able to act as a pioneer here. DigiBattPro4.0 is an exciting project that will help us make our processes even more digital and even faster. In this way, we are securing and further expanding our competitiveness and technological progress."

– Isa Topac, Digital Transformation Manager at VARTA
In DigitBattPro4.0, experts from the Fraunhofer Institute network the machines and design a computer model so that the real production process can also be mapped virtually. This is intended to create the basis for self-regulating production. The plan is then to use this technology in the production of the new lithium-ion round cells, which the company will produce on a pilot line starting at the end of the year. The aim is to achieve fully automated production in which speed can be further increased and scrap further reduced. The project is scheduled to run for four years.
"DigiBattPro4.0 offers us the opportunity to make a decisive contribution to the development of tomorrow's battery production. In the future, it will be possible to monitor and optimize all process steps thanks to state-of-the-art technology and artificial intelligence. The company already delivers the highest precision in all steps of cell production today and is therefore the optimal partner for the project. We are delighted to be involved once again in the future of battery technology and production."

– Rainer Hald, Chief Technology Officer of VARTA AG
Functional printing in Freiburg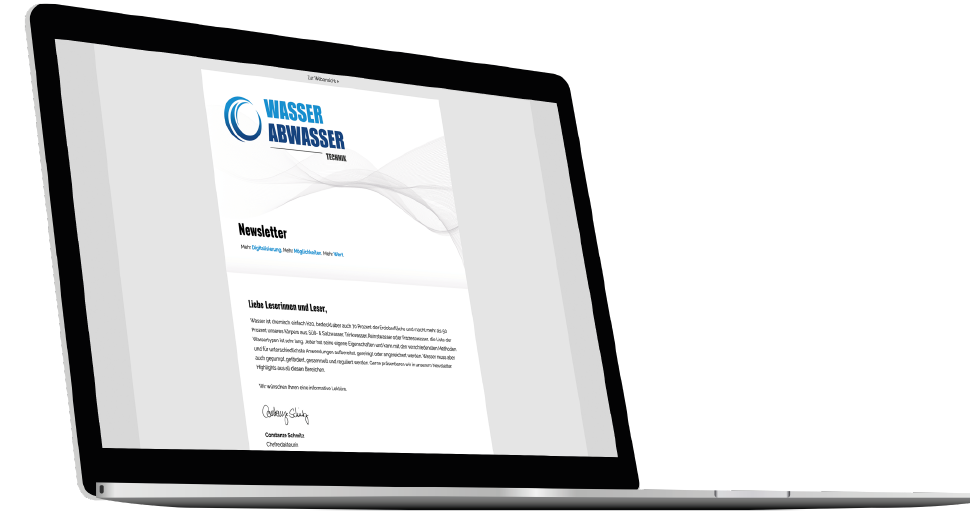 In Freiburg, the technology company Continental bundles its expertise in all aspects of functional printing in a technology center with state-of-the-art machinery. The centerpiece is a machine specially developed for functional printing. It enables the use of numerous printing processes and processes a wide variety of materials – from artificial leather to metal, from paper to rubber. To date, the company has invested around 2.5 million euros in its site in Baden-Württemberg.
In functional printing, different applications are produced using printing processes. Prototypes of intelligent products are created at the center for functional printing technologies. By integrating functions and associated services, they open up new potential and pave the way for technologies of the future. "They allow predictive maintenance concepts through to automatic ordering processes for spare parts in Industry 4.0, but they are also the basis for new types of vehicle interiors," explains Dr. Erhard Barho, who heads the functional surface solutions unit at Continental.
All printing processes, materials and finishing techniques in one place
Printing and process specialists as well as experts in circuit design are working together in Freiburg to develop and test processes for integrating these functions into products for the printing and packaging industry, for example, as well as for the automotive industry.
"We are concentrating all printing processes, all materials and all finishing techniques in one place. Until now, customers had to look for different partners for the individual tasks and coordinate them. We now offer everything from a single source in terms of the future of the printing industry."

– Head of the Center, Armin Senne
"For us, the starting point for developing new technical applications is customer benefit," says Barho. Renowned cooperation partners help here: for example, the center is located in the immediate vicinity of the Fraunhofer Institute. The long-standing cooperation with printing forme specialists such as Janoschka and Flex-Punkt is also being continued and expanded here. The focus here is on topics relating to the future of packaging, such as smart packaging with touch displays and biosensor technology. Food packaging that stores the time of first opening is also conceivable.