For efficient mixing: The right mix
Result quality and process efficiency are of high importance in industrial mixing and dispersing. Especially for demanding liquids, gases, or solids, Askia now offers tailor-made solutions with the static mixers and mixer-heat exchangers from Sulzer. The tube internals with rigid mixing elements ensure optimal mixing results – even for highly viscous pharmaceuticals and chemicals that are also sensitive to temperature or shear forces. They also enable the mixing of several additives at the same time, even when media have very different viscosities.
With mixers and mixer heat exchangers from the fluid dynamics specialist Sulzer, the company is now expanding its extensive product portfolio of industrial safety technology to include components from process technology. As with pressure relief, control valves, or high-pressure connectors, the engineering company also offers a competent all-round service from a single source for the mixers.
"In Askia, we have found a good partner for the service and distribution of our static mixers and mixer heat exchangers for Germany and Austria. Their extensive experience in chemical and process engineering, the food industry, or in the pharmaceutical and petrochemical sectors ensures that the static mixers are always designed precisely for the specific challenge and meet our high quality standards in the application."

– Marcel Suhner Global Product and Application Management
Wide range of viscosities
With the mixers, almost all media – from pure gaseous substances to very low-viscosity, water-like substances to high-viscosity masses – can be processed into homogeneous mixtures in a continuous process. Granulates and powders can also be mixed reliably. "The Sulzer products complement our portfolio excellently," says Managing Director Torsten Mankertz, pleased about the cooperation. "Sulzer has been the technology and market leader in this field for almost 50 years and offers the most energy-efficient static mixers with the lowest pressure drop."
Users will also be impressed by the compact dimensions and maximum flexibility of the installation position. The tubular elements can be installed in virtually any position in production plants and are generally maintenance-free. All variants are CIP- and SIP-capable; cleaning and sterilization without disassembly simplifies the process, even with hygienically sensitive media, and reduces operating and maintenance costs. The self-cleaning design allows even faster product changes without additional intermediate rinsing.
The mixers are always selected and designed according to fluid group, flow rate and throughput, density and viscosity, temperature range and residence time, and desired coefficient of variation. Two basic types are available for reliable, continuous mixing. Vortex formers generate turbulence that rapidly mixes the medium across the entire cross-section. In layer formers, the medium is repeatedly split and brought together until a homogeneous result is obtained; they are particularly suitable for very slow flow rates. 
Mixing and temperature control combined
Mixer heat exchangers additionally combine rigid mixing elements with shell-and-tube heat exchangers, thus enabling fast and at the same time uniform and reliable temperature control. Here, regular mixing ensures very good heat transfer with controlled residence times and homogeneous heat distribution without hot spots on the contact surfaces or heat exposure over too long a period. During cooling, the mixer-heat exchangers effectively prevent an insulating layer from forming on the cooling surface due to the viscosity change during cooling.
Depending on the application and process medium, V4A or AISI 316 stainless steel are available as materials for all mixing elements and the associated mixing tubes. In addition, the mixers can also be manufactured from customer-specific materials on request. Frequently used diameters with connecting flanges according to DIN or ASME standards can be supplied at short notice at any time.
New Chairman of the VDI Society Materials Engineering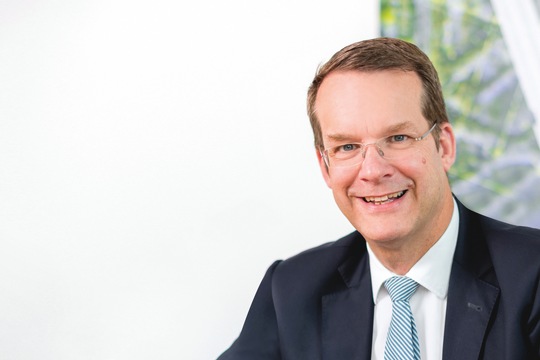 On March 23, 2022, at the board meeting of the VDI Society for Materials Engineering (GME), the board members elected Prof. Dr. Christian Hopmann as the new chairman. He succeeds Prof. Dr. Jörg Eßlinger (Director Materials at MTU Aero Engines), who held the chair for two terms and could not be re-elected.
"Whether it's the energy transition, sustainable mobility, the circular economy or supplying the world's growing population with food and clean water – materials innovations hold the key to mastering the major challenges facing society. The VDI Society Materials Engineering places this hidden champion at the center of its activities in order to make the world more sustainable and resilient through new materials and a new approach to materials."

– Prof. Dr. Christian Hopmann
Hopmann has been head of the Institute for Plastics Processing (IKV) in Industry and Trade at RWTH Aachen University since April 2011. He also holds the Chair of Plastics Processing at the Faculty of Mechanical Engineering at RWTH Aachen University and is managing director of the institute's sponsors' association. Since 2014, Hopmann has been Vice Dean for Budget and Finance of the Faculty of Mechanical Engineering at RWTH Aachen University.
Hopmann studied mechanical engineering with a specialization in plastics technology at RWTH Aachen University and received his doctorate in 2000 with a thesis on ceramic injection molding. Together with Univ. Prof. Dr.-Ing. Christian Brecher, holder of the Chair of Machine Tools at the WZL of RWTH Aachen, he founded the Aachen Center for Integrative Lightweight Construction, AZL, in January 2012. Hopmann was awarded the Innovation Prize of the state of NRW in March 2014. Since October 2017, he has held a visiting professorship at the University of Chemical Technology in Beijing.
Increased efficiency in warehouse automation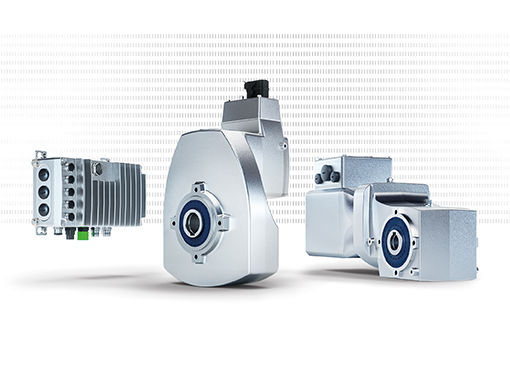 E-commerce is booming and with it warehouse automation. Flexible storage systems are also in demand in warehouses of large food chains, which require environmentally friendly, sustainable and intelligent drive concepts. The drive specialist NORD DRIVESYSTEMS knows exactly the needs of the industry and offers a variety of dynamic drive solutions that meet different applications and requirements in warehouse logistics.
The company offers customized drive solutions for warehouse logistics for an optimal compromise between investment, operating and maintenance costs. The drive units with motor efficiency class IE4 and system efficiency class IES2 achieve excellent efficiencies especially in the partial load and partial speed range. With the latest generation IE5+ permanent magnet synchronous motor, even higher energy efficiency can be achieved and energy consumption significantly reduced. The constant torque over a wide speed range also enables targeted variant reduction. In this way, administrative expenses can be minimized and manufacturing, logistics, storage and service processes can be streamlined.
The decentralized frequency inverter 
The NORDAC ON decentralized frequency inverter was developed specifically for the requirements of horizontal conveyor technology in the warehouse area and the NORDAC ON+ variant for interaction with the new IE5+ synchronous motor. It is characterized by an integrated Ethernet interface, its ease of maintenance due to complete pluggability, and extremely compact design, and offers an economical as well as intelligent plug-and-play solution for IIoT environments. The compact, smart frequency inverter for decentralized use can be mounted directly on the gearmotor. It covers smaller power ranges up to 2.2 kW and offers an energy-saving function in the partial load range. The integrated Ethernet interface reduces the effort required for integration into modern automation systems: Whether ProfiNET, EtherNET IP or EtherCAT, the desired protocol can be easily set via parameters.
More efficiency in conveyor technology
The NORDAC FLEX SK 205E series is also ideal for applications in warehouse logistics. The compact, decentralized, and energy-efficient frequency inverter offers a wide power range up to 22 kW and enables energy savings across the entire load range. The inverter can be used to control standard asynchronous motors, high-efficiency synchronous motors and brake motors. It can be installed close to the drive in the field or mounted on the motor.
Power and data cables can be connected in a plug-in manner. The decentralized system allows short motor and encoder cables as well as short supply cables to sensors. Encoder feedbacks can be implemented, for example, for position-controlled transport systems. Since the NORDAC FLEX SK 205E offers a high overload capacity, dynamic movements with short start and stop times or cycle operation are also possible. The integrated control enables high accuracy in synchronous and positioning applications.
Modular system for optimum drive solutions
Overall, the company impresses with a wide range of products for the warehouse sector, including both established basic and high-efficiency products. The user benefits from customized and reliable drive solutions that ensure optimum system availability. The modular drive system thus enables an optimum compromise between investment, operating and maintenance costs.
Collaboration to develop innovative 3D printing technology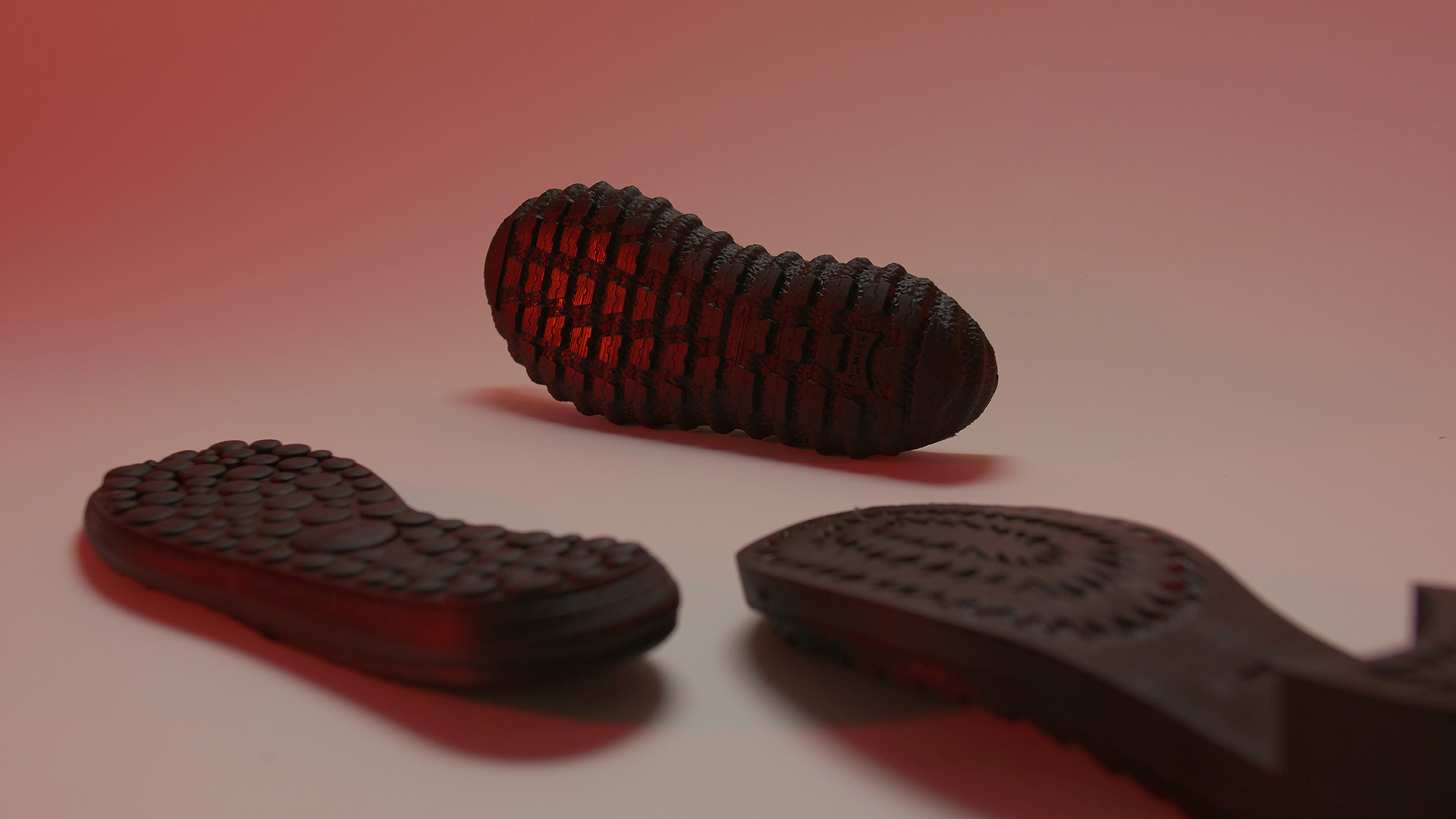 3D printing solutions manufacturer BCN3D Technologies and global leader in adhesives, sealants and functional coatings Henkel Adhesive Technologies today announced a collaboration to develop formulations for the recently introduced Viscous Lithography Manufacturing (VLM)™ 3D printing technology. This official announcement is the latest step in an alliance between the two teams that has been in place since 2020.
With more than 100 years of experience in cross-industry applications, Henkel is more than qualified to provide end-to-end engineering solutions for additive manufacturing (AM), largely through its well-known Loctite brand. Accordingly, the company will use the collaboration to develop new materials for printing technology, advancing its vision of manufacturing autonomy to give manufacturers full control over every stage of the production process with AM.
The joint work is expected to leverage the properties to develop new solutions for high-performance resins. The technology is a patented lithography-based 3D printing process that laminates thin layers of high-viscosity resins onto a transparent transfer film to quickly and cost-effectively produce high-performance components. What sets the printing technology apart from other resin technologies on the market is its ability to process resins that are 50 times more viscous than the industry standard. By eliminating the strict restriction of low viscosity, a whole new range of ingredients and modifiers can be added to the resin to achieve the desired effect on thermal and mechanical properties.
The materials currently being developed by the two companies cannot yet be fully disclosed; however, one of the main areas of research is elastomeric applications – an area that will undoubtedly benefit from high-viscosity resins. These materials can contain a high proportion of oligomers to provide a loosely cross-linked polymer network: a structure that can flexibly withstand mechanical loads, behave like an industrially molded elastomer, and exhibit improved mechanical properties.
"BCN3D has introduced a breakthrough technology that enables printing of highly viscous resins. Thermal and mechanical properties are improved by additives that normally increase the viscosity of resins, which in other cases makes them difficult to print. The team has developed a novel technology that removes viscosity limitations and enables printing of a wide range of new materials, which we have seen firsthand over the past few years of collaboration. We look forward to seeing the tremendous impact this technology, along with Henkel Industrial's new resins, will have on the additive market."

– Sam Bail, Director of 3D Printing & Partnerships
Henkel's 3D printing resins will be used in the new application center where the program will take place. Participants, along with renowned companies Saint Gobain and Prodrive, will be the first to discover the VLM and experience its full potential for themselves with real 3D-printed parts, accompanied by personalized support to meet their exact printing needs.
The first official highlight of this joint venture will take place at Rapid, May 17-19, 2022, at booth 1535, Huntington Place, Detroit, Michigan, where both companies will explain and illustrate the benefits of such collaboration while demonstrating 3D-printed parts produced with VLM.