Food industry in Chile relies on BigData and AI
Through extensive investments and public-private partnerships, Chile's agribusiness industry has been able to leverage its experience in international markets, its modern infrastructure and its logistics capabilities to pave the way for the development of new innovative projects. With its support for Big Data and artificial intelligence, the country aims to maintain its international leadership and contribute to the food supply of the future.
As part of ProChile Global X, the Chilean government's new accelerator program for startups and scale-ups, ProChile is highlighting the most groundbreaking agribusiness projects reaching the European market.
The Not Company
With its artificial intelligence-based algorithm called Giuseppe, The Not Company dissects the molecular characteristics of foods of animal origin and identifies equivalent molecules to reproduce their texture, aroma, taste and their functional properties from purely plant-based ingredients. Thanks to this technology, the start-up is currently producing a range of vegan alternatives for milk, sauces, ice cream and meat, and is working on the design of hundreds of other products.
The Not Company was recognized as part of the World Economic Forum's Technological Pioneers 2020 program and was the first Chilean company to be included in the top 10 of Forward Fooding's FoodTech500 index.
The Live Green Co
Using a similar molecular analysis model, Charaka, The Live Green Co's algorithm, develops recipes for ready-to-eat mixes of pancakes or hamburgers made from purely plant-based ingredients that can be prepared by adding a little water. However, the company's business model is not to market such products, but to license its software to large manufacturers of processed foods. With this technology, players in the agribusiness industry can find plant-based alternatives to effortlessly replace the synthetic or animal additives they traditionally use to make their products.
As part of ProChile Global X, the start-up has just been accepted into the German accelerator program RESPOND 2021 of the BMW Foundation Herbert Quand.
ProteraBio
By combining biotechnology and food engineering, ProteraBio has managed to develop a predictive algorithm that calculates millions of amino acid combinations and simulates patterns for the production of new, protein-rich plant-based ingredients that are safer, more economical, sustainable and healthier. Thanks to this technology, which ProteraBio hopes will revolutionize the global protein market, the company has just closed a $15.6 million investment round led by European venture capital firm Sofinnova Partners, which specializes in health and sustainability.
The Chilean agri-food sector is one of the most dynamic sectors of the Chilean economy, second only to copper in exports. With this commitment to technological innovation, the Chilean government aims to usher in a new era in its international strategy that goes beyond the export and import of products and services and aims to create synergies that can provide solutions to global problems.
Acquisition of the natural food colorants business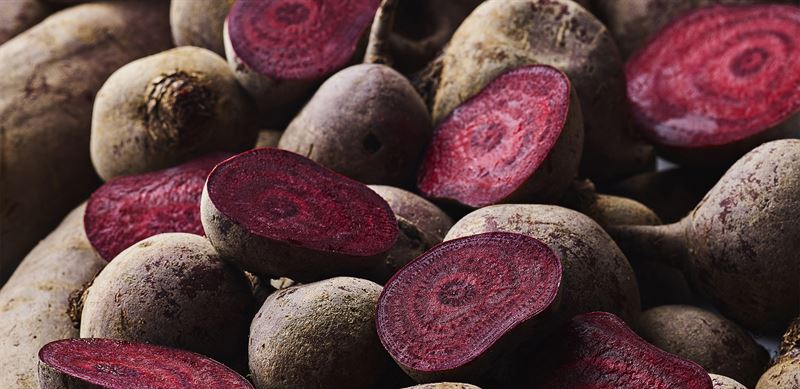 The acquisition of Diana Food's natural food colorants business was completed by Oterra, a supplier of natural colorants, on December 29, 2021.
The company had announced its intention to acquire this segment of Diana Food back in September.The company will now begin to fully integrate the natural food colors business into its portfolio as quickly as possible. The acquisition, the second in six months since Oterra became a stand-alone company, strengthens the company's global presence. The acquisition of two sites – Cossé in France and Holbeach in the UK – brings the company's total number of production sites to ten.
The acquisition is a stepping stone for the group into the lucrative organic paint market, enabling the company to offer its customers and market partners a range of USDA- and EU-certified organic paints that deliver vibrant and stable colors for various applications. It will also strengthen the company's backward integration of red beets.
"Diana Food's is the king of red beets and has been growing them for natural colorants for more than 30 years. Their innovation and expertise will be a great addition to our portfolio. I look forward to not only offering a broader portfolio to Otra's customers, but also having the opportunity to open up the most comprehensive portfolio in the industry to Diana's existing customers."

– Odd Erik Hansen, CEO
Appointment of the microbe of the year 2022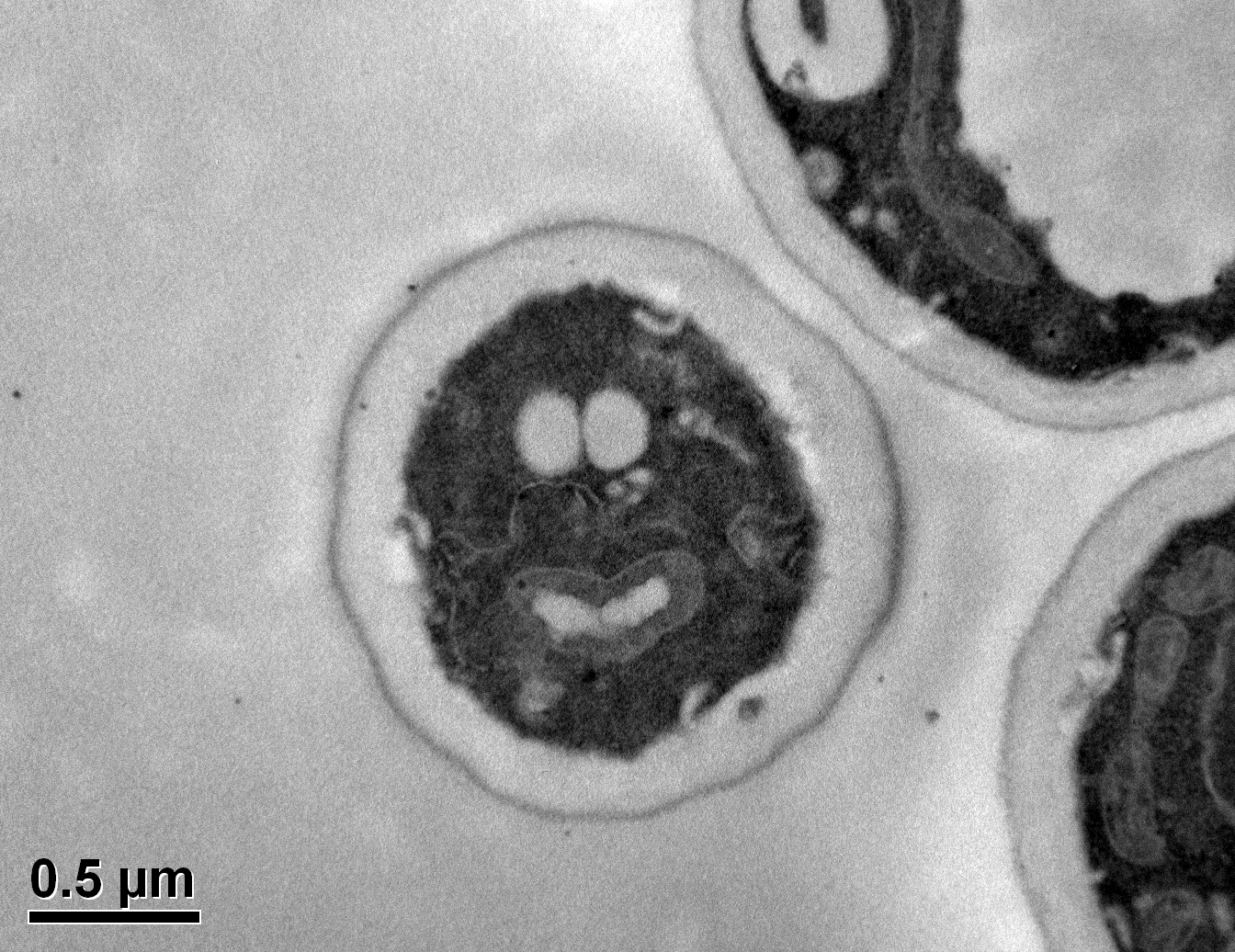 The baker's yeast Saccharomyces cerevisiae produces cakes and bread in addition to wine – the basis of sparkling wine – and beer. Yeasts are tiny single-celled organisms and are classified as microbes, even though – unlike bacteria – they have a cell nucleus (eukaryotes). This relationship with humans makes them an ideal research object. As small "cell factories", they produce medicines and raw materials on an industrial scale. The Association for General and Applied Microbiology (VAAM) selected this microorganism, which is important for our enjoyment and sustainable production, as Microbe of the Year 2022.
"Sugar fungus of beer" means the Latin name Saccharomyces cerevisiae. The Microbe of the Year 2022 is a great brewmaster, although it is so tiny that ten of its cells stacked together barely reach the thickness of paper. The brewing yeast did not become visible until the invention of the light microscope (1680) in the form of many tiny particles that make beer cloudy. It took nearly 200 more years for Louis Pasteur to identify living yeast cells as the cause of alcoholic fermentation.
Naturally, yeast cells feed on sugar compounds from leaves and fruits. They break down glucose or fructose into carbon dioxide (CO₂) bubbles and the alcohol ethanol. The alcohol gives the yeast an advantage: It kills competing microorganisms. Once the yeast has eaten the sugar, it can continue to break down the ethanol it has produced itself.
People have been using yeast fermentation for thousands of years: Even the ancient Egyptians made a type of beer. In earlier centuries, this was a drink even for children, because it was much lower in germs than the frequently polluted water. Wine and sake are also based on the fermentation activity of yeast. For the formation of foam in sparkling wine, a yeast variant (Saccharomyces bayanus) is used in the second fermentation, which goes back to three different yeasts, including baker's yeast.
Baking yeast
The unicellular yeast fungi also produce carbon dioxide bubbles in cake dough: Flour consists of linked sugars (carbohydrates), which Saccharoymces cerevisiae converts to CO₂. Vigorous kneading distributes the yeast cells in the dough; slight heat stimulates their metabolism and multiplication. The resulting bubbles cause the yeast dough to become loose – it rises.
Bakeries, breweries, and wine and sparkling wine cellars use a variety of different yeast strains and species. In the sourdough used for bread, lactic acid bacteria support the yeast. The exact composition and their conditions of use are often well-kept trade secrets.
Biotechnological model organism for medicines and sustainable raw materials
Saccharomyces cerevisiae was the first eukaryotic organism with a fully sequenced genome. Today, there are strain collections in which every single one of the approximately 6,300 yeast genes can be modified. Using baker's yeast as a model organism, it is comparatively easy to study the basic structure and function of eukaryotic cells, because yeast cells have a similar structure to human cells.
Yeast cells also serve as a cellular factory. Diabetics, for example, have benefited from this for decades: The human insulin gene has been "implanted" into the yeast genome, so this tiny organism produces much of the human hormone for diabetes therapy. Research teams also used genes from fungi and bacteria to enable yeast to convert natural sugars from wood (xylose) into ethanol. This means that plant waste can now serve as a raw material and energy source. Modified yeast cells can also produce succinic acid, a building block for the industrial production of polyester. The antimalarial drug artemisinin (awarded the Nobel Prize in 2015) is produced by a sophisticated "redirection" of yeast metabolism. This process also served as the starting point for the production of the chemically related replacement aviation fuel farnesene.
An important role for biotechnology is played by a property that characterizes yeasts, like all eukaryotes: They possess membrane-enclosed organelles that allow spatial separation of various biochemical processes. This makes it possible, for example, to separate toxic intermediates within the cell. Researchers recently succeeded in "packaging" enzymes for the precursor of nylon in vesicle-like vesicles. This is an example of how the division of labor in the cell can be optimized by new reaction spaces. Saccharomyces cerevisiae will play an important role in society's transformation to more sustainable forms of economy.
Progress in the digitization of process plants
Demand for the IO-Link communication standard has grown strongly, especially in the food industry. The fieldbus-independent technology for point-to-point communication impresses with its ease of use and enables the cost-effective digitization of plants. As a leading equipment supplier in the industry, Endress+Hauser provides a broad IO-Link offering for a wide range of process parameters.
IO-Link is regarded as an established standard for measuring devices with basic functionality, thereby offering advantages such as data transparency and additional control through digital technology. Suppliers of machines or entire process units (skids) for the food industry in particular tend to integrate IO-Link-capable sensors and actuators. Especially for auxiliary circuits, measuring devices with basic functionality are well suited; devices with additional functions would unnecessarily increase complexity and costs.
Broad range for the food industry
The group is considered one of the market leaders in process measurement technology for the food industry. "No other manufacturer offers this breadth and depth of products and services. Endress+Hauser's comprehensive IO-Link portfolio illustrates this position. We support customers as a strong partner for process automation with IO-Link sensors in numerous applications and fields of use," says Rob Sips, strategic account manager for the group's international business.
Analog signals and digital communication
A majority of IO-Link sensors can optionally be operated in analog mode (4…20 mA) by simply changing the device configuration. This means that workflows in production can initially remain in place. If additional information such as diagnostic and service data is required in addition to the actual process parameter, an installed IO-Link-capable device can then simply be converted to a digital signal.
Easy entry into Industry 4.0
"IO-Link is not the most powerful communication standard for process engineering. But the technology is cost-effective and holds great potential for digitizing process plants."

– Oliver Hansert
The devices with IO-Link interface support acyclic transmission of helpful metadata for stable and efficient production. In addition, the Smart Sensor Profile is implemented for easy engineering. This reduces the effort for plant operators when integrating sensors into the system.
Portfolio further expanded
The company offers an extensive product portfolio of IO-Link-enabled devices for all relevant process parameters. Just recently, the company introduced the compact Smartec CLD18 conductivity sensor, IO-Link versions of the PMP51, PMP55 and PMC51 pressure gauges, and the level gauge. With these new additions to the product range, customers can take advantage of digitization in a cost-efficient way.