Improved user friendliness


Flexible universal temperature transmitters
With the new generation of universal temperature transmitters, FlexTop 2212 and 2222, Baumer is expanding its proven range of products. With integrated micro-USB port, automated cable compensation and a fast sampling time of less than 50 ms, it stands out from other commercially available products and is also suitable for demanding applications in a wide variety of areas.
The digital transmitters with 4 … 20 mA analog outputs are powered through the current loop. The model 2222 also offers Hart communication. The sensor inputs can optionally be configured for resistance thermometers, thermocouples, resistance sensors and voltage signals. Depending on requirements, a 2, 3 or 4-wire input can be selected. This makes the transmitters very flexible in their application, keeps stocks low and saves costs. The integrated standard interface allows simple and direct programming at any time and in any place. An additional interface is not necessary.
The multi-colored indicator light provides a visual indication of the status of the measured values. This simplifies diagnostics and helps in troubleshooting. Automatic cable compensation eliminates complicated calculations, reduces the work involved in calibration and guarantees accurate measurements regardless of the length of the cable.
The FlexTops 2212 and 2222 are prepared for direct display connection using UnitCom cables. This allows for comfortable operation on site by touch screen and rules out conversion errors. They are molded in silicone rubber, which makes them insensitive to humid environments.
Easily Protect against Surge Voltage
The new M-LB-2000 system offers surge protection with nothing more than a loop disconnect function for easy maintenance and commissioning, making it ideal for use in applications that only require a minimal specification.
The M-LB-2000 can also be used as a superior alternative to terminal blocks with surge protection. The terminal blocks can be replaced by the 6.2 mm slim modules with no additional space required. The one-piece devices can be mounted on a standard DIN mounting rail, are approved for applications up to SIL 3, and are certified in accordance with Atex and IECEx up to Zone 1. This makes the M-LB-2000 system the ideal complement to the M-LB-5000 surge protection system – the two-part system that offers diagnostic functions.
The M-LB-5000 with condition monitoring function has patented diagnostics and uses a special algorithm to detect different overload situations that can cause the surge protection functionality to wear out. This improves the availability of the protective function, and therefore the system as a whole, while minimizing maintenance costs. The traffic-light display on each protection module greatly reduces testing work, as the fault can very easily be assigned to a specific signal circuit.
This system also offers considerable advantages over other solutions when it comes to maintenance. For example, the base module on the DIN mounting rail stops the signal from being interrupted when the protection module is disconnected. A protection module can therefore be replaced without affecting plant operation. However, if the signal circuit needs to be intentionally interrupted – for isolation tests during commissioning, for example – the protection module can simply be rotated by 180 degrees and plugged in. In this case, the signal circuit is interrupted by an integrated isolating function.
287 patents in 2018


Patent portfolio expands further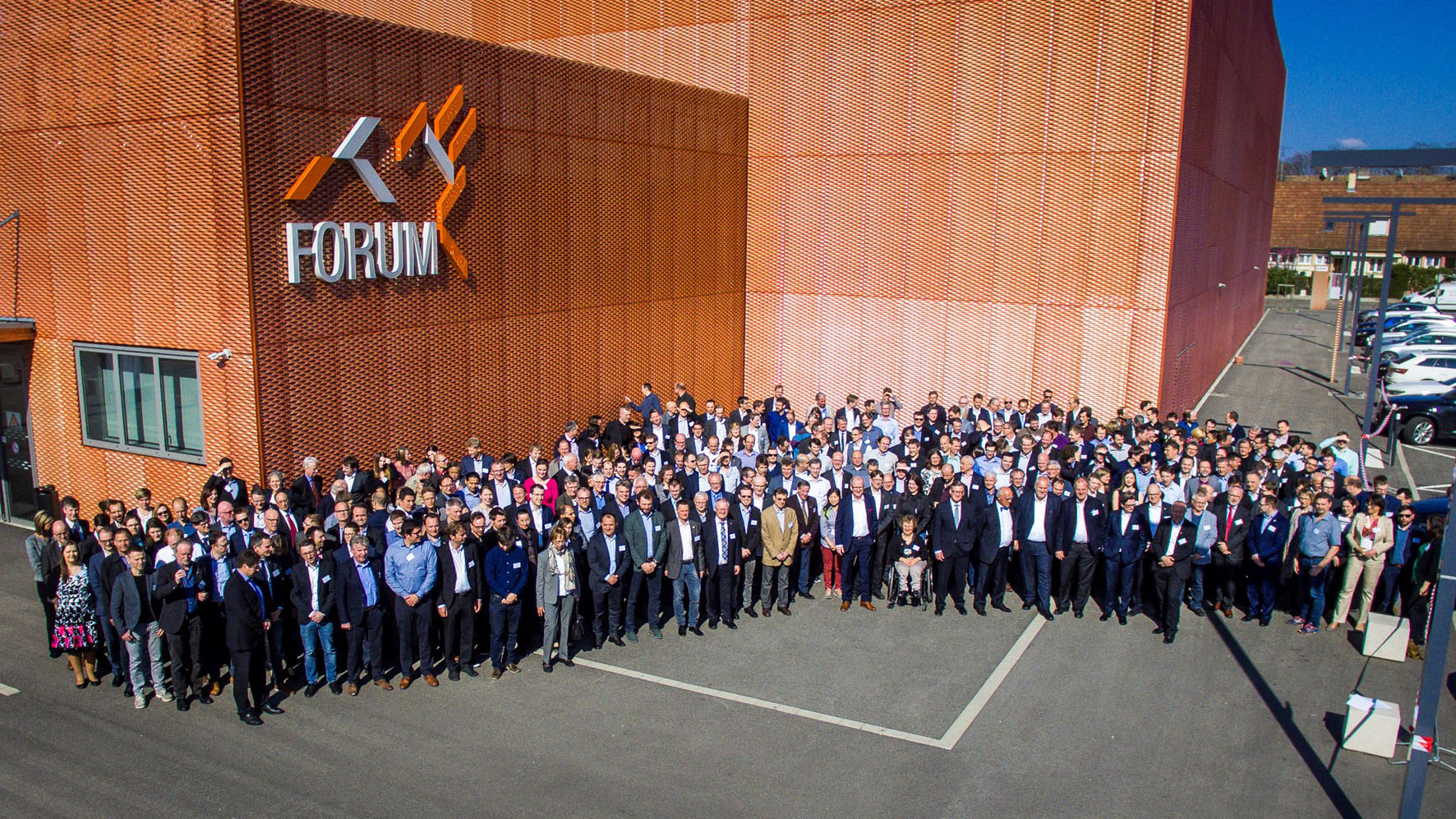 The number of patents submitted by the Endress+Hauser Group continues to rise. As reported during the annual Innovators' Meeting held this year in France, the Group submitted 287 initial patents in 2018, a new record. Endress+Hauser owns nearly 7,800 active intellectual property rights worldwide.
"This year we once again achieved a record number of innovations, both in the number of patent filings and the number of approved patents."

Angelika Andres, Corporate Director, Intellectual Property Rights at Endress+Hauser
While the 309 invention disclosures are a sign of the company's ongoing innovation capability, the 537 granted patent applications also represent an all-time high.
Roughly one-third of the patent filings are related to the Industrial Internet of Things, digital communications and instrument diagnostics. Under the motto #empowerthefield, in 2018 the measurement engineering specialist began to bundle its digital activities with a focus on Heartbeat Technology, as well as the recently introduced Netilion IIoT ecosystem.
Patent department in the US
Each invention undergoes a multistage internal evaluation process before submission to the patent office, usually within four months. To handle the stream of innovations, in 2016 an internal patent department was created in the US, one of the Group's most important markets. Four specialists at the Greenwood, Indiana location are responsible for protecting the technical innovations. This team has full responsibility for handling all patent filings from the Group companies located in the US, plus up to 80 percent of the overseas filings.
Innovation spirit in the spotlight
Under the motto 'Innovation – what makes us human', Matthias Altendorf, CEO of the Endress+Hauser Group, as well as other members of the Executive Board, welcomed more than 300 guests to the annual Innovators' Meeting, which was held in late March in Saint-Louis, France. Employees involved in patent filings presented their innovations during the company's traditional get-together. Exceptional innovations were recognized with special awards.
The S8000


Chilled Mirror Hygrometer Range
In many processes moisture is a critical factor that needs to be monitored, and controlled. Chilled mirror is the technology of choice for humidity measurements to national standards in laboratories worldwide.
Chilled mirror has the highest attainable accuracy of any dew-point measurement technology, and provides excellent repeatability over a wide measurement range. It is a proven, well established and reliable measurement technique: the temperature at which condensation forms on a surface is measured directly, so there are no calculated variables that could change over time. This means chilled mirror does not suffer from drift or hysteresis.