Plant animation


Experience virtual plant design
Forvola's drone


Drone Guinness World Record
FPT Industrial and Forvola broke the Guinness World Records for the heaviest payload lifted by a drone during FPT Industrial's Tech Day event in Turin, Italy, on November 23rd. Forvola's megadrone, with its 16 propellers, lifted a box full of FPT Industrial spare parts weighing 101 kg to a height of almost 1.5 meters for more than one minute and three seconds. The record was officially certified by Guinness World Records on December 6th, 2018. The previous record belonged to the University of Oslo, Norway, whose drone lifted 61 kg to a height of one meter for 37 seconds in 2015.
Hosting the Forvola record was a statement of FPT Industrial's commitment to innovation and the importance the Brand is according future technologies. In the future, design, production and service of powertrain solutions will be ever more connected and smart. For this reason, FPT Industrial's Tech Day 2018 was dedicated to 4.0 Powertrain Technologies, during which visions of technologies that are changing the industry were discussed. It was the perfect occasion for the record attempt, given the potential Forvola megadrones have for spare parts delivery – even in remote places -, to transport devices capable of giving engine assistance when needed, and as a tool to leverage precision farming activities.
Forvola's drone is the world's first customizable megadrone currently on the market. It has a power of 10 to 20 kW, can carry weights up to some 200 kg and fly for 30 minutes or more, depending on the payload.
The megadrone can be customized in terms of size, configuration and accessories, according to specific customer requirements. Together with its flexibility, Forvola's product is also easy to manage and cost-efficient. Today, Forvola drones can be used in multiple situations, including rescue in dangerous areas, cargo handling in the maritime sector, to support firefighters or civilian protection organizations, to help ensure safety near shorelines, and as a support on construction sites.
The drone record was another successful FPT Industrial accomplishment – the Brand had already achieved three other records in 2018. In March, FPT Industrial broke the Guinness World Record powering the fastest diesel powerboat, from FB Design, which reached a speed of 277.5 km/h. With its sister brand New Holland Agriculture, FPT Industrial powered the Braud 9090X grape harvester, which achieved the record for most grapes harvested in eight hours (197.6 tons, corresponding to nearly 200,000 bottles of wine). The third record was established in June, also for speed on water, when its partner AllBlack Racing team completed the Cork-Fastnet-Cork route in two hours, six minutes and 47 seconds (average speed 62.75 mph / 100.99 km/h).
Comos Walkinside


Virtual reality platform available for web browsers and mobile devices
Siemens and PureWeb announced the integration of the PureWeb Platform with Siemens' Comos Walkinside Viewer. Comos Walkinside is a virtual reality platform with powerful 3D visualization designed to allow plant engineers and operating personnel to move virtually inside and outside of a plant for operating, training and simulation purposes. The PureWeb Platform provides comprehensive tools for remotely accessing, delivering and interacting with 2D/3D models in real time. This enables Comos Walkinside viewers to realistically depict highly complex plant models in several dimensions using any web browser or mobile device.
Comos Walkinside plays an important part in operation training over the entire life cycle of a plant and enables the simple depiction of large and complex 3D models. Siemens was looking for a mobile solution for Comos Walkinside that enabled collaboration by remote access, and found the answer in the PureWeb Platform.
Integration of the platform enables powerful rendering on a server and secure delivery of the images to a web browser or mobile device as part of an interactive stream, achieving a high level of image fidelity, performance and quality. This allows simultaneous collaboration from disparate geographic locations in real time, also creating new workflows for Comos Walkinside that were not possible before.
SPS IPC Drives 2018


New cable technologies for factory automation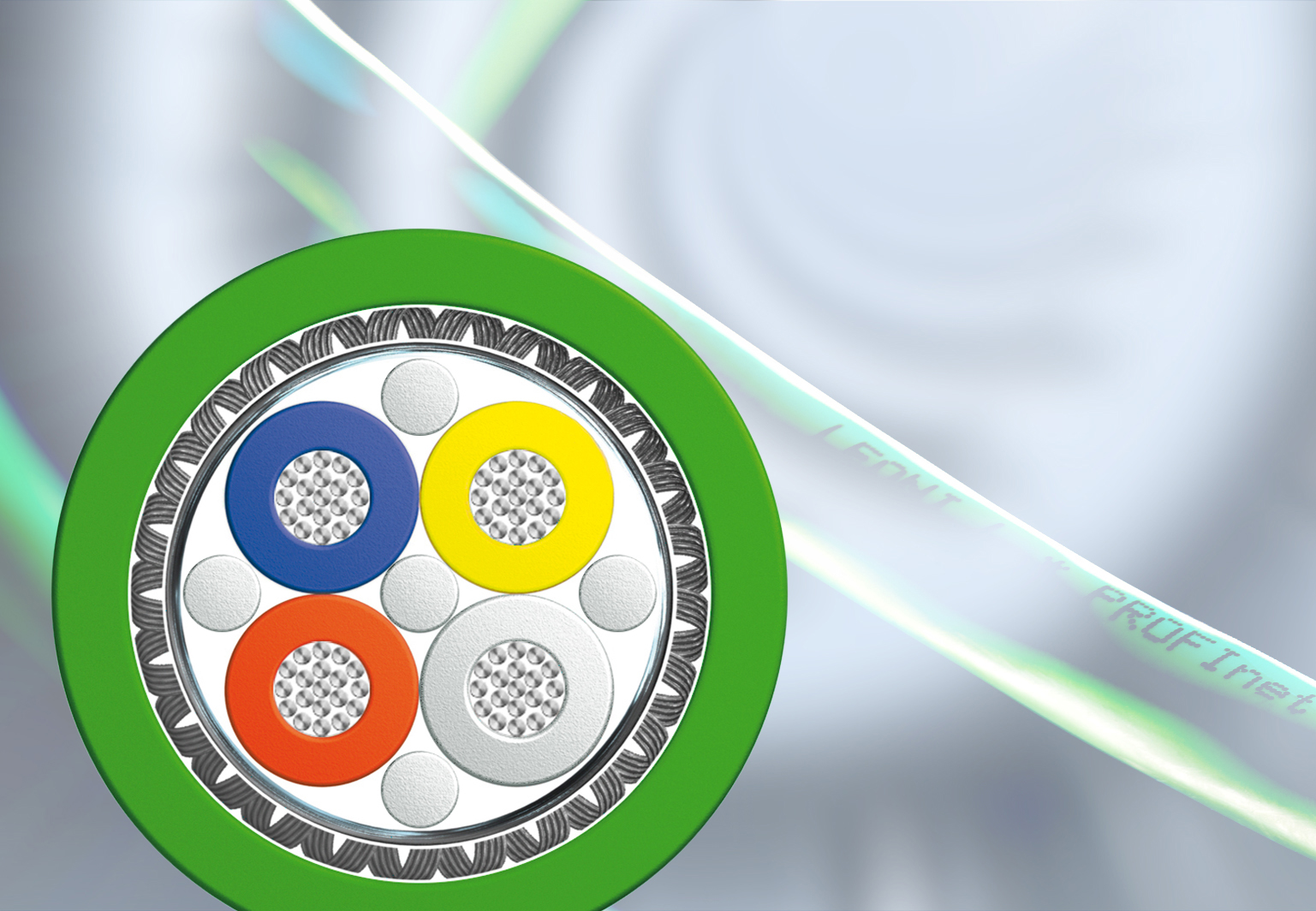 Leoni's new, Industrial Ethernet Cat 5e Profinet torsion cable withstands both 5 million flex cycles and 5 million torsion cycles, and is therefore ideally suited to applications where extreme, constant stress is the order of the day.
The cable shown at the SPS IPC Drives trade fair has a halogen-free outer jacket made of highly flexible TPU, which excels not only because of its resistance to abrasion, but also its very good resistance to grease, oil and lubricants. Thanks to flame-retardant additives, the jacket also fulfils the IEC 60332-1-2 fire protection requirements. The cable furthermore has UL Style 21198 approval and meets all requirements under the Profinet standard.
180-minute circuit integrity in the event of fire
There is constant demand for cables used in such safety-related areas as shipbuilding that are capable of transmitting all necessary power and signal values in the event of a fire. Leoni has developed various Cat 6, Cat 6A and Cat 7 cables for this purpose, which maintain the data characteristics when exposed to fire for at least 180 minutes.
The company has also developed cables for potentially explosive atmospheres that fulfil the requirements of the applicable standards. Here, the Company provides Ethernet, Profibus, CAN bus and hybrid cables that feature excellent data transmission properties. In the event of fire, they protect persons and property by reducing the possible gas flow through the cable.
Wide-ranging portfolio of fire prevention cables
Alongside such varying industrial cables as Profibus and Profinet with CPR approval (in accordance with the EU 305/2011 Construction Products Regulation), Leoni has now developed a KNX/EIB (European Installation Bus) cable that is used in such building automation applications as the control of blinds, to regulate heating and for alarm systems. This cable guarantees first-rate transmission properties for use in building automation and is classified under the highest B2ca fire reaction class. The CPR cable consists of a halogen-free FRNC jacket, which inhibits fire and prevents smoke from developing; nor does it have any corrosive components.
The product portfolio to be displayed on Leoni's fair stand will furthermore include intelligent data and power cables for industrial-robot drag chains and dresspacks, which – thanks to their LEONiQ key technology – make it possible to pin-point critical spots in the cable in good time. The Company will also display hybrid cables that combine complex supply and control tasks and thereby go far beyond copper-based transmission, as well as fiber optic solutions for industrial applications.