WuXi AppTec


Expansion in California for Pharmaceutical R&D Services
WuXi AppTec, a pharmaceutical and medical device open-access capability and technology platform company with global operations, announces the expansion of its facilities in San Diego, California.
WuXi AppTec's newly expanded facility will establish a center of excellence in screening, discovery biology, pharmacology, and small molecule process R&D including phase I GMP manufacturing. The expansion will provide key elements of WuXi's small molecule capability and technology platform under one roof, further enhancing services to North American pharmaceutical and biotech industries. WuXi will also add extensively from the local talent base, further contributing to regional economic growth.
"The San Diego life science community continues to thrive with the commitments and investments made by leading international powerhouses like WuXi AppTec," said Joe Panetta, president and CEO of Biocom. "Their latest facility expansion in San Diego is a testament to the deep relationships they have built with the local biotech community. Biocom applauds the positive impact they've had on the region's economic growth and innovative healthcare products for our patients."
"This expansion will enable us to better serve our U.S. and global customers, and contribute to the growth and success of the dynamic San Diego biotech ecosystem. Together with our ecosystem partners, we will continue to strengthen WuXi's capability and technology enabling platform to expedite the discovery and development of new medicines for patients worldwide, and for a future where every drug can be made and every disease can be treated."

Dr. Ge Li, Chairman and CEO of WuXi AppTec
Participation in a collaboration


Advance Vaccine Development and Manufacturing
Merck, a science and technology company, announced its participation in a collaboration with the Vaccine Formulation Institute and the European Vaccine Initiative. The effort will provide vaccine process development training courses within Transvac2, a collaborative infrastructure project under Horizon 2020.
"Involvement in this project is a natural extension to our longtime focus on accelerating vaccine development and manufacturing," Udit Batra, member of the Merck Executive Board and CEO, Life Science. "Through the Transvac2 initiative, we are able to lend our expertise in vaccine research and development in this critically important field."
Funded by the European Commission (EC), Transvac2 exists in part to accelerate vaccine development by enhancing European vaccine research and training and increase sustainability of EC vaccine projects by implementing a permanent research infrastructure for early vaccine development. Merck is among a list of collaborators joining the Transvac2 program.
As part of the program, Merck will hold a two-day training module in 2019 and in 2021 and will host applicants, selected by the Transvac2 Course Selection Panel, at Merck's recently inaugurated M Lab Collaboration Center in Molsheim, France.
Participants will experience simulated lab processes, which will help them acquire fundamental skills needed for process development and will acquaint them with a single-use environment.
Merck's focus, to find effective ways to accelerate vaccine development and manufacturing, includes collaborative work with leading research institutes and industries to introduce new technologies that advance the global vaccine industry. For this initiative, Merck is tapping its internal manufacturing expertise and process knowledge in viral vaccines and vectors.
Turning the first spadeful


New Center of Excellence for meat portioning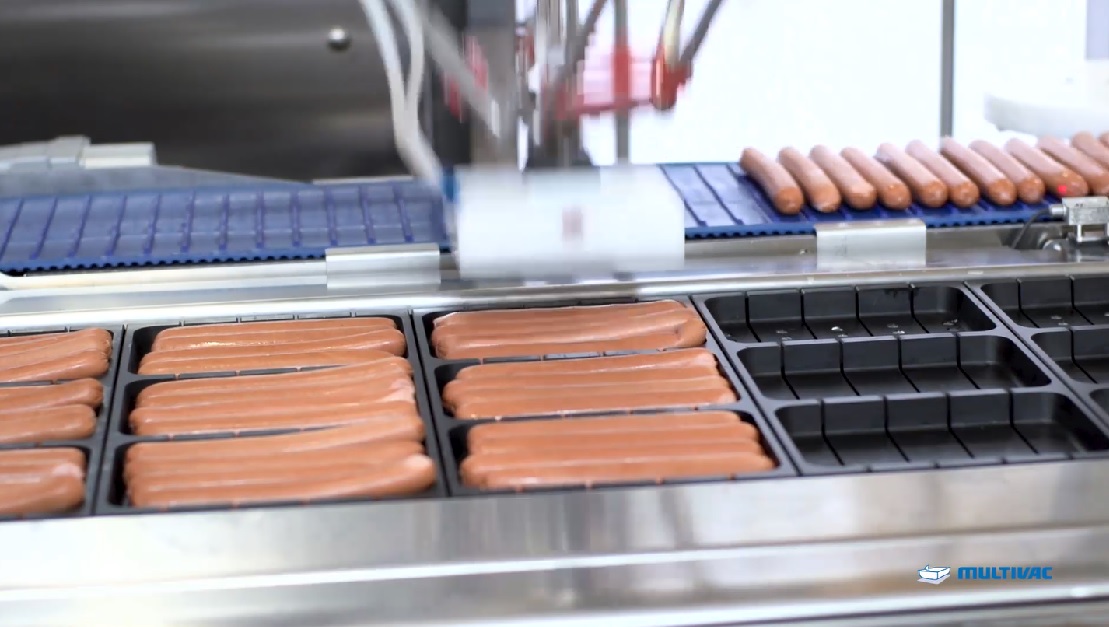 As part of an official celebration, the first spadeful of earth was turned today for the construction of a new factory at TVI Entwicklung und Produktion GmbH in Bruckmühl. A state-of-the-art complex covering around 9,000 square metres of available space will be built there, and it will include an office building and Customer Center as well as the production hall. Completion is planned for May 2020, and the total investment amounts to approx. 17.5 million euros.
TVI is the market leader in meat-portioning machines and complete portioning lines. The product portfolio includes solutions for tempering, pressing, portioning and automating, as well as grill stick winders and equipment for producing kebab skewers. Since January 2017 Multivac has held a majority share in the company – and with the construction of the new building it is now creating the ideal conditions for further sustainable growth.
A large number of guests took part in the celebrations at Bruckmühl, among them Richard Richter, Mayor of Bruckmühl, Alois Allgaier and Thomas Völkl, the two CEOs of TVI, as well as Multivac Directors, Guido Spix (CTO/COO) and Christian Traumann (CFO).
Continuing to expand the position in precision meat portioning
"The Portioning Machinery Business Unit is developing in a very satisfactory manner. By investing in the new factory, we are facilitating the expansion of our product portfolio and at the same time enabling TVI's leading position in precision meat portioning to be consolidated," explained Guido Spix, CTO and COO of Multivac. "The number of employees is due to increase from the current 120 to around 250 in the coming years."
The new Center of Excellence for meat portioning will include a production hall of around 5,600 square metres for the Pre-fabrication and Assembly areas as well as the Logistics, Warehouse and Development departments. The new factory will use a deep-well system to ensure that the building is cooled by ground water.
In addition to this, there will be a three-storey office building with a total area of 1,920 square metres, in which a modern canteen, high-quality offices and a recreation room will be housed. "When designing the new facility with its state-of-the-art working environment as well as its various functional areas and meeting places, it was very important for us to create an environment for our staff, in which they feel at ease and can find all the requirements for their work," explained Alois Allgaier, CEO of TVI.
A two-storey Customer Center covering an area of around 1,400 square metres, including several demonstration rooms and a Customer Lounge, rounds off the new complex. "This will enable us in future to offer our customers the ideal conditions for discussing and demonstrating our high-performance portioning solutions under real conditions," said Thomas Völkl, CEO of TVI. "It will also be possible to carry out individual trials with customers' own products, as well as testing the solutions for feasibility, output, return on investment, give-away and other critical factors."
Instant coffee in Vietnam


Freeze-dried coffee production plant for Tata Coffee
Gea has completed a new freeze-dried instant coffee plant on a green field site in Vietnam for Tata Coffee Vietnam Company Limited, a 100% subsidiary of Tata Coffee Limited, India.
According to the timetable for the contract project which was signed two years ago, the new plant was inaugurated on March 6, 2019 – just 19 months after the groundbreaking ceremony.
Vietnam is the world's second largest producer of green coffee, after Brazil. The plant in the Binh Duong Province produces 5,000 metric tons/annum of freeze-dried coffee. Gea supplied the entire production line from roast bean treatment right through to the packing of the freeze-dried powder using its proven technology. This included: Carine extraction which operates at optimal conditions, using precisely developed extraction times to obtain the highest possible yields while respecting the final product quality; aroma recovery; mechanical vapor recovery (MVR) evaporation; and a Conrad 600 XL Eco freeze dryer for highly efficient continuous operation with minimal energy consumption. The company also supplied a complete pilot plant, providing Tata with facilities where it can develop exclusive blends for customers.
Previous work carried out for Tata Coffee includes a coffee extraction and evaporation plant that Gea built for the company in India in 2013. Gea also has extensive experience of building coffee plants in Vietnam and this local experience was extremely useful as Gea project managers were able to provide Tata with support in sourcing experienced and reliable local partners for managing, utilities, installation and workshop facilities. The factory required nearly one million man hours to build and maintain an exemplary safety record. The site has been certified for LEED (Leadership in Energy and Environmental Design) and is expecting BRC (British Retail Consortium) certification shortly.
Kim Knudsen, Head of Sales, Coffee and Freeze Drying at Gea said that the Tata factory in Vietnam had been a model project for the company. "This type of project is ideal for us at Gea because our expertise and scope of supply allows us to build the entire coffee line using our own resources," he said. "This means we can maintain control and take responsibility for the entire project from start to finish."