Pharma


Expand business without travel
Arab Pharma Manufacturers' Expo VIRTUAL EXHIBITION redefining business process with most COST EFFECTIVE business model to business with the Arab nations (Middle East & North Africa)
Healthcare manufacturing is the top priority across the globe. Pharma companies are investing and expanding their manufacturing facilities across the world in general and among the Middle East and North African countries in specific.
ARAB PHARMA MANUFACTURERS' EXPO – an international exhibition on complete pharma manufacturing focusing 20 Arabic countries in Middle East & North Africa (MENA) region will going to be organized as the VIRTUAL EXHIBITION – the first of its kind with highly resourceful features.
Due to health & safety limitations of the pandemic, it is worthwhile to avoid to organize the physical exhibitions, while the Virtual Exhibition applies latest technical aspects to offer the optimum business networking domain bypassing all the limitations (Social Distancing, Travel, Logistics, Vulnerability to infectious diseases, and many more associated risk factors). Virtual Exhibition offers an excellent cost effective product / services resourcing opportunity to network and explore to connect with the targeted solution provider.
An outstanding benefits of the ARAB PHARMA MANUFACTURERS' EXPO 2020 (Virtual Exhibition) – [APME VE 2020] – are; to accelerates an instant business connectivity, global exposure without any geographical barriers, ease of accessibilities and business networking through Mobile / Laptop / PC, longer exhibit hours and more exhibit days, Live chat to engage prospective suppliers, Live Webinars , real-time experience with negligible investment, options of affordable packages for cost effective participation, and the most important is to bypass several other associated COSTS (Travel, Logistics, Accommodation) and TIME.
The most unique feature of the ARAB PHARMA MANUFACTURERS' EXPO (Virtual Exhibition) is incorporation of complete spectrum of more than 500 categories of the products / services under 18 sections to make the entire process of the visitor highly user friendly and product specific. This will be the very first time in the world for any virtual exhibition on pharma manufacturing.
The schedule of APME VE 2020 will be September 5 to 10, 2020 and the virtual venue will be www.ArabPharmaExpo.com, and is being jointly organized by AUPAM (Arab Union of the Manufacturers of pharmaceuticals and Medical Appliances) and GPE EXPO PVT LTD, and is Supported by Indian Drug Manufacturers' Association (IDMA).
The APME VE 2020 will be the first ever digital in the Arab  nations edition being organized after highly successful first two edition in physical format organized at Amman, JORDAN, which were remained highly informative for pharma buyers and manufacturing plant professionals from the MENA region. TECHNOLOGY WEBINARS will be the concurrent event alongside the Virtual Exhibition.
The focused pharma markets of the APME VE 2020 are: Algeria, Bahrain, Egypt, Iraq, Jordan, Kuwait, Lebanon, Libya, Mauritania, Morocco, Oman, Palestine, Qatar, Saudi Arabia, Somalia, Sudan, Syria, Tunisia, UAE, Yemen.
The core objectives for organizing the Virtual Exhibition for Arab region are like, strategic exposure of untapped potential of the  pharma markets of the region, knowledge sharing platform, to explore the new markets, to accelerate the exports trade, to showcase the strength of the products / services, to identify local Associates to initiate the business in MENA Region, and to network with the local Drug Stores (Formulation Importers).
After highly successful first 2 editions as physical exhibitions held in year 2018 and 2019 at Jordan, the organizers are introducing the virtual edition of ARAB PHARMA MANUFACTURERS' EXPO 2020 – first ever in the region
Bringing together the regional buyers and international suppliers
Most effective and interactive virtual forum to participate, explore, resource, connect and network
Strong database of the industry
100+ exhibiting companies
Making a highly successful international pharma technology exhibition on the virtual business platform enables each exhibiting company with more insightful features. All essential aspects incorporated those are basics of any physical exhibitions along with ease of quick responses and sharing of information through brochures / documents / Video.
The Exhibitors' profiles of the Virtual Exhibition are PROCESSING Machineries, PACKAGING Machineries & Materials, ANALYTICAL & BIOTECH Lab Instruments, LIMS, Glassware, Lab Reagents & Consumables, Lab-ware, API Manufacturing Plants & Equipments, API, Pharma Bulk Actives, Excipients, Additives, FORMULATIONS & Contract Manufacturing, CLEANROOM & Utility Eqpts & Services, WATER TREATMENT & Management Systems, PROJECT Consultants, TURNKEY Contractors, Trade Associations, Trade Publications,  & many more
The Virtual Expo will be promoted extensively to:
600+ pharma manufacturers in Arab nations
250+ pharma manufacturers in African countries
The visitors' profile of the Virtual Exhibition will the pharma plant manufacturing professionals including – CEO & Top Management, Corporate Management, Drug REGULATORY Authorities, Manufacturing / Production officers, QA, QC and Research, Pharmacists, Contract Manufacturers, Plant Management, Plant Engineering, Maintenance Engineering, Vender Development & Purchase, Compliance & Regulatory, Warehousing & Supply Chain, Equipment, Machinery Manufacture, Suppliers & Distributors, Drug Stores, API & Formulation Importers.
Lauda Integral – Future Integrated


Future Integrated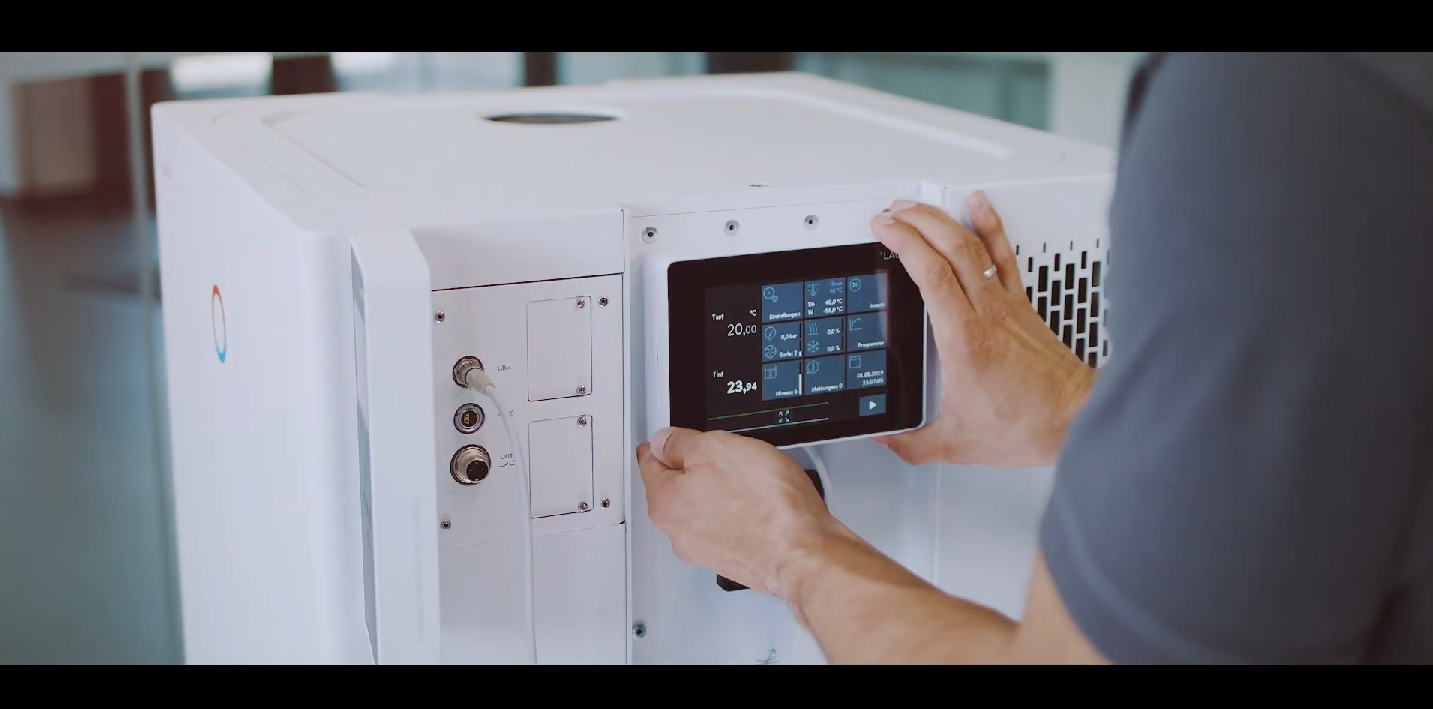 Experience the new generation of Lauda Integral process thermostats. Technically newly developed and equipped with an intuitive operating and interface concept, Integral process thermostats reliably meet the most demanding temperature control tasks in the chemical, pharmaceutical, biotechnology and automotive industries.
Cleaning of walls and ceilings


How cleanroom ceiling cleaning becomes ergonomic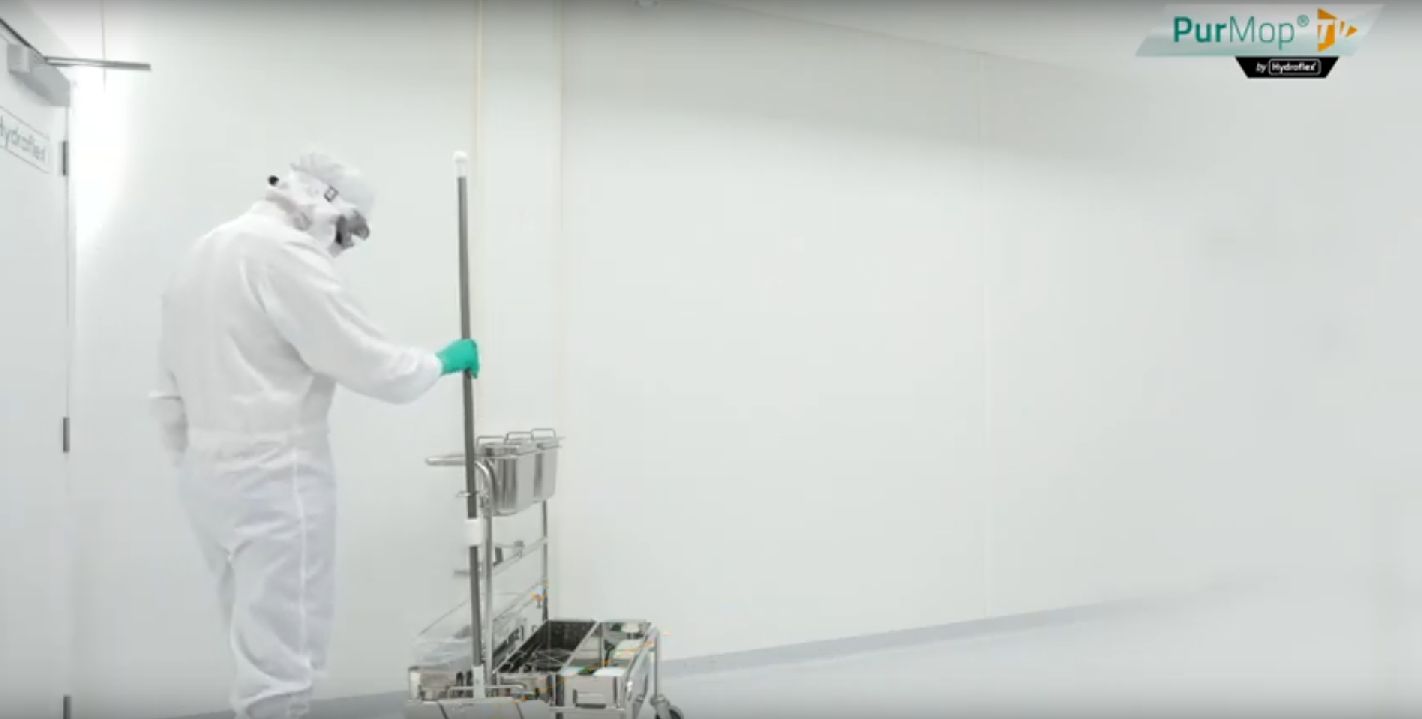 Even if cleaning of walls and ceilings in cleanrooms is difficult, it is required. We make your daily work easier with individually adjustable handles and lockable mop frames for overhead cleaning. This is what ceiling cleaning can look like.
Data in Multiple Cancers at ESMO 2020


Merck Advances Oncology Portfolio and Pipeline
Merckabstracts today announced more than 30 abstracts will be presented at the European Society for Medical Oncology (ESMO) Virtual Congress 2020 from September 19-21. The abstracts span the Company's clinical program in oncology across several innovative modalities and mechanisms that have the potential to advance treatment across a range of tumor types including biliary tract, lung and urothelial (bladder) cancers.
"Our oncology ambition is to discover innovative therapies with transformative results. The data being presented in urothelial cancer demonstrate this approach in action, where we are seeing promising results for a new first-line maintenance therapeutic option with BAVENCIO® in this form of cancer," said Luciano Rossetti, Global Head of Research & Development for the Biopharma business of Merck. "In addition, long-term follow up data in advanced lung cancer from two of our in-house developed mechanisms—our oral MET inhibitor, tepotinib, and our first-in-class bifunctional fusion protein immunotherapy targeting TGF-β/PD-L1, bintrafusp alfa—continue to show sustained impact in one of the leading causes of cancer mortality."
(Presentations #699O; 704MO; 745P). Primary results from the JAVELIN Bladder 100 study demonstrated an overall survival (OS) benefit for BAVENCIO vs. best supportive care in the first-line maintenance treatment of advanced urothelial carcinoma, making BAVENCIO the first and only immunotherapy to significantly prolong OS in this setting. Three new abstracts from the JAVELIN Bladder 100 study will be presented at ESMO:
An oral presentation during the Proffered Paper 1 – GU, non-prostate session scheduled on September 19, 2020 at 5:28pm–5:40pm CEST/11:28am-11:40am EDT, will highlight associations between clinical outcomes and exploratory biomarkers (Presentation #699O)
Two other abstracts provide more information on prespecified subgroup analyses, as well as patient-reported outcomes.
(Presentation #910O). Primary results from this Phase III study will be presented. The study is a demonstration of our commitment to develop options for patients with squamous cell carcinoma of the head and neck, and the results increase understanding in the field of the role of immunotherapy.
(Presentations: #1283P; 1286P; 1347P). Three posters from the largest study in patients with non-small cell lung cancer (NSCLC) harboring METex14 skipping treated with tepotinib—an oral, once-daily, highly selective MET inhibitor. Data presented will highlight:
Durable clinical activity that has been consistent across clinically relevant subgroups both in treatment-naïve and in previously treated patients as well as in patients with brain metastases as assessed by liquid biopsy or tissue biopsy (Poster #1283P)
Health-related quality of life (HRQoL) has been shown to be maintained, with clinically meaningful delays in the time to deterioration of cough, dyspnea, and chest pain (Poster #1286P)
A safety profile consisting of mostly mild to moderate adverse events with few treatment discontinuations.
The INSIGHT 2 study assessing the combination of osimertinib and tepotinib in patients with EGFR-mutant NSCLC that has developed resistance to first-line osimertinib treatment due to MET amplification is ongoing and actively recruiting patients (Poster #1415TiP).
Data from the INTR@PID clinical trial program for first in-class bintrafusp alfa, an investigational bifunctional fusion protein, targeting both TGF-β and PD-L1 pathways, shows promising and durable responses across multiple tumor types including NSCLC and biliary tract cancer (BTC) with a manageable safety profile in Phase I expansion cohorts.
Two long-term follow-up studies assessing efficacy and safety from the INTR@PID clinical trial program will be presented as posters at ESMO 2020:
In addition, preliminary analysis will be presented in a mini-oral presentation (#616MO) from a trial conducted by the National Cancer Institute (NCI), the Quick Efficacy Seeking Trial (QuEST) investigating a triple combination therapy (BN-brachyury [BVax] + bintrafusp alfa + N-803) in castration-resistant prostate cancer. Available on demand from September 18 at www.ESMO.org.
For the Company's first biology-driven leader ERBITUX, a number of investigator-sponsored studies (ISS), including in combination with BAVENCIO (avelumab), continue to demonstrate its steady role across the continuum of care in metastatic colorectal cancer, and backbone of treatment of squamous cell carcinoma of the head and neck. Data demonstrating the role of ERBITUX as a promising combination partner include an oral presentation investigating avelumab plus cetuximab in pre-treated RAS wild type metastatic colorectal cancer patients as rechallenge strategy: the Phase II CAVE (cetuximab-avelumab) mCRC study. This will be presented during the Proffered Paper GI – colorectal session scheduled on September 19, 2:49pm-3:01pm CEST/8:49am-9:01am EDT (Presentation #397O)
*BAVENCIO is under clinical investigation for the first-line maintenance treatment of advanced UC and not yet approved in any markets outside of the US.
†Tepotinib is the International Nonproprietary Name (INN) for the MET kinase inhibitor MSC2156119J. Tepotinib is currently under clinical investigation in NSCLC and not yet approved in any markets outside of Japan.
‡Bintrafusp alfa is currently under clinical investigation and not approved for any use anywhere in the world.
BAVENCIO is a human anti-programmed death ligand-1 (PD-L1) antibody. BAVENCIO has been shown in preclinical models to engage both the adaptive and innate immune functions. By blocking the interaction of PD-L1 with PD-1 receptors, BAVENCIO has been shown to release the suppression of the T cell-mediated antitumor immune response in preclinical models. In November 2014, Merck and Pfizer announced a strategic alliance to co-develop and co-commercialize BAVENCIO.
The European Commission has authorized the use of BAVENCIO in combination with axitinib for the first-line treatment of adult patients with advanced renal cell carcinoma (RCC). In September 2017, the European Commission granted conditional marketing authorization for BAVENCIO as a monotherapy for the treatment of adult patients with metastatic Merkel cell carcinoma (MCC).
In the US, BAVENCIO® (avelumab) is indicated for the maintenance treatment of patients with locally advanced or metastatic urothelial carcinoma (UC) that has not progressed with first-line platinum-containing chemotherapy. BAVENCIO is also indicated for the treatment of patients with locally advanced or metastatic urothelial carcinoma who have disease progression during or following platinum-containing chemotherapy, or have disease progression within 12 months of neoadjuvant or adjuvant treatment with platinum-containing chemotherapy.
BAVENCIO in combination with axitinib is indicated in the US for the first-line treatment of patients with advanced renal cell carcinoma (RCC). Additionally, the US Food and Drug Administration (FDA) granted accelerated approval for avelumab (BAVENCIO®) for the treatment of adults and pediatric patients 12 years and older with metastatic Merkel cell carcinoma (MCC). This indication is approved under accelerated approval based on tumor response rate and duration of response. Continued approval for this indication may be contingent upon verification and description of clinical benefit in confirmatory trials.
BAVENCIO is currently approved for patients with MCC in 50 countries globally, with the majority of these approvals in a broad indication that is not limited to a specific line of treatment.
The special warnings and precautions for use for BAVENCIO monotherapy include infusion-related reactions, as well as immune-related adverse reactions that include pneumonitis and hepatitis (including fatal cases), colitis, pancreatitis (including fatal cases), myocarditis (including fatal cases), endocrinopathies, nephritis and renal dysfunction, and other immune-related adverse reactions. The special warnings and precautions for use for BAVENCIO in combination with axitinib include hepatotoxicity.
The SmPC list of the most common adverse reactions with BAVENCIO monotherapy in patients with solid tumors includes fatigue, nausea, diarrhea, decreased appetite, constipation, infusion-related reactions, weight decreased and vomiting. The list of most common adverse reactions with BAVENCIO in combination with axitinib includes diarrhea, hypertension, fatigue, nausea, dysphonia, decreased appetite, hypothyroidism, cough, headache, dyspnea, and arthralgia.