Young European Investigators Conference


Eppendorf Award Turns 25 Years
2020 will see the prestigious Eppendorf Award for Young European Investigators turn 25 years. This will be celebrated with an event welcoming back high-calibre Award Alumni to talk about their science and careers: The Young European Investigators Conference held at the EMBL Advanced Training Centre in Heidelberg, on June 25, 2020. This free one-day conference is open to all scientists in biomedical research. The scientific program is organized by former winners Simon Boulton (The Francis Crick Institute, United Kingdom) and Óscar Fernández-Capetillo (CNIO, Spain & Karolinska Institute, Sweden). The event includes networking coffee breaks and lunch and a gala buffet in the evening. It will be rounded off with a talk from the newly minted 2020 Award winner.
"I am really excited about the meeting which shows that the science done by previous winners of the EYIA is indeed outstanding!"

Jury Chairman Reinhard Jahn
The Eppendorf Award for Young European Investigators, endowed with 20,000 EUR, is granted annually to an early career scientist in Europe for outstanding contributions to biomedical research. It has been awarded, in partnership with Nature, since 1995.
To become the 25th winner of the Eppendorf Award, researchers in Europe up to 35 years with an advanced degree in the field of biomedical research can apply online between October 1, 2019, and January 15, 2020, at www.eppendorf.com/award/application
The winner is selected by an independent expert committee chaired by Reinhard Jahn (Max Planck Institute for Biophysical Chemistry, Göttingen, Germany).
Power Supply Product


Bi-directional DC-DC converter series has extended voltage
TDK Corporation (TSE 6762) announces the introduction of the EZA2500W-32048 TDK-Lambda brand bi-directional DC-DC converter model to its EZA series. The extended high voltage range now covers 260 to 400Vdc and the lower voltage 36 to 65Vdc. The operating temperature has been increased to -10 to +50°C. Double sided protective board coating and long-life dust resistant fans have also been included.
Designed for energy storage systems with rechargeable batteries, this 2500W digitally controlled, compact 1U power supply can seamlessly change conversion direction from high voltage dc sources, powered by solar or wind, to 48Vdc batteries and vice versa. Other applications include lithium-ion battery testing as well as the use of regenerated energy from robots, cranes, autonomous ground vehicles and lifts. The EZA2500 can be used to replace large power resistors currently used for lift braking and use that previously dissipated energy to charge batteries. That stored energy can be used to either provide peak power for high torque demands or as battery back-up for power cuts.
The output voltage and current can be programmed and monitored using the RS-485 communications port. Multiple units can be operated in parallel by using the RS-485 interface to set units for "droop mode" current share. Alarm signals are also accessible, as well as remote on/off and under/over voltage functionality. The high voltage (grid) to low voltage (battery) isolation is 3,000Vac, grid to ground 2,000Vac and battery to ground 500Vac.
The dimensions for the EZA2500 are 43.6mm (1U) high, 423mm wide and 400mm deep. All models in the EZA series are certified to the IEC/EN/UL 60950-1 and IEC/EN/UL 62368-1 safety standards with CE marking for the Low Voltage, EMC and RoHS Directives. A five-year warranty is standard.
Merck


Virtual Annual General Meeting On May 28
Merck, a science and technology company, will hold its Annual General Meeting this year in virtual form on May 28. The company is thus making use of the possibilities afforded by the German legislator in view of the coronavirus pandemic. Within the scope of the Annual General Meeting, a resolution on the dividend proposal of € 1.30 per share will also be voted on. Payment is planned for June 3.
The Annual General Meeting will be publicly webcast in its entirety on the Internet. Physical participation is not possible. The invitation will be published by May 7, in keeping with the official deadline. Notes on exercising shareholder rights and further information on the virtual Annual General Meeting will be available as of May 7 on the website www.merckgroup.com/agm and in the invitation.
Merck had already announced back in March that it would postpone its Annual General Meeting originally planned for April 24 and hold it in virtual form as soon as possible in order to protect the health and safety of employees and shareholders.
Lab Inventory, Safety and Compliance Management System


System to Improve Scientists' Productivity in the Lab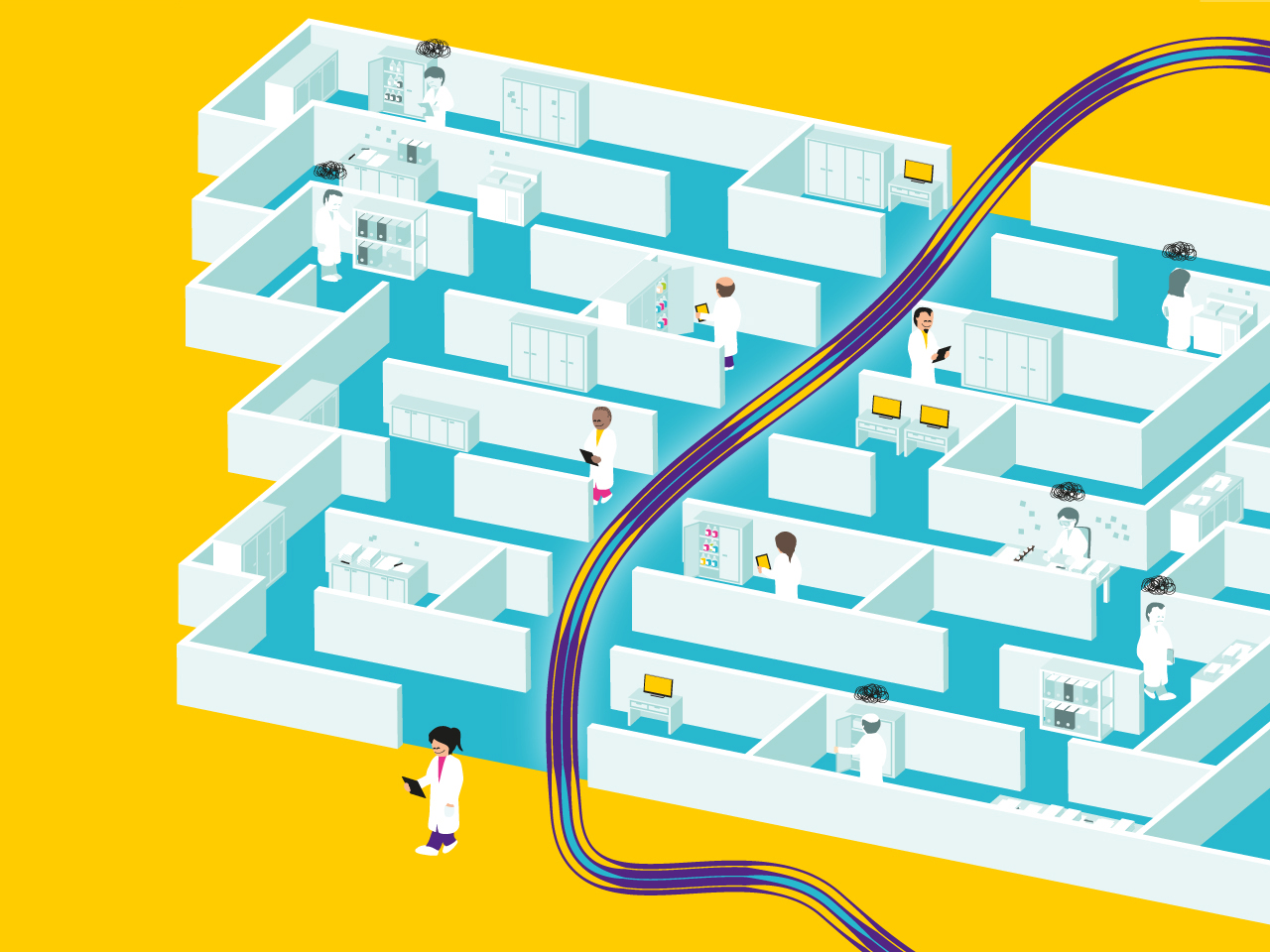 Merck, a science and technology company, today launched its Lanexo Lab Inventory, Safety and Compliance Management System, a new digital laboratory informatics solution designed to drastically reduce1 time in labs and improve data quality and traceability.
"Today, 85 percent of labs are using paper or Excel to manage consumables data, and 25 percent of time is spent managing these data — taking scientists away from bench research," said Jean-Charles Wirth, head of Applied Solutions, Life Science at Merck. "Lab efficiency is critical as it gives scientists more time to focus on their research and analytics work and less on administrative tasks, which ultimately leads to faster drug development. Our Lanexo System — with first-to-market features — underscores Merck's commitment to advancing and commercializing laboratory informatics."
Laboratory informatics is the application of data using a platform of software, data management tools and equipment that allow scientific data to be captured and interpreted for immediate use, and then stored for future research and development purposes. The laboratory informatics market, which accounted for $2.4 billion in 2018, is expected to reach $5.45 billion by 2027, according to a recent Research and Markets global market outlook report.
Merck is the first to offer radio-frequency identification (RFID) labels which auto-register open dates and calculate expiry dates. Through this digital data capture, the Lanexo System rapidly documents lab reagent data in real time. Digitalized inventory, expiration and storage monitoring reduces human error and safety risks and improves the reliability and traceability of compliance documentation. Ultimately, each reagent, including in-house preparations, can be instantly matched to a full audit report. Within an experimental workflow, the system allows for easy reagent identity checks and provides automatic alerts, helping scientists to avoid using expired reagents and minimizing experimental error.
The cloud-based Lanexo System can be easily set up and rapidly integrated into existing lab workflows. It includes mobile (Android) and web applications and is designed for use in highly regulated analytical and research labs in pharmaceutical, quality assurance / quality control and industrial testing markets.
Merck last year launched Milli-Q Connect, a cloud-based service portal for its water purification systems, and also acquired BSSN Software, a lab informatics company that makes data more readily accessible for ease of integration, collaboration, analysis and long-term archiving.