French fries production


Energy savings with freezer control system
Gea has recently concluded tests proving the effectiveness of its award-winning Callifreeze system which improves product quality and provides energy savings by automatically controlling and monitoring the condition of frozen products as they exit the freezer. Because Callifreeze uses Aquantis sensors, frozen food processors can ensure accurate product quality control and avoid product wastage. The system calibrates freezer parameters through the continuous measurement of a product's level of frozenness (Lof). This allows retention time, air temperature and fan speed to be controlled so that the required and precise level of freezing can be achieved with minimum energy consumption. To-date, Callifreeze is the world's first in-line system to autonomously monitor and control frozen product quality in this manner, helping Gea customers meet their Industry 4.0 strategies as well as their environmental targets.
Tests on different french fries varieties
The Callifreeze tests, which took place in January 2019 at Bergia Frites, a market-leading french fry manufacturer in Roermond, The Netherlands, were performed on 7mm x 7mm shoestring, 9mm x 9mm straight-cut and 13mm x 13mm crinkle-cut fries. The results prove that savings can be achieved when freezing french fries by increasing the evaporating temperature and via the continuous monitoring and control of the Lof conditions according to quality targets.
Automatic setting of the optimum evaporation temperature
The Callifreeze system was installed at the exit of the Gea Iqf tunnel freezer to continuously monitor the Lof. The technology was able to measure the percentage of frozen water in a 80 to 120mm product layer conveyed from the freezer to the packing area. The evaporating temperature of the CO2 refrigeration installation, also provided by the company, was controlled according to optimized settings defined by the Callifreeze system.
The results show that crinkle-cut fries are sufficiently frozen when the evaporation temperature is increased by 3 degrees Celsius (-33 C to -30 C) with the original retention time. For 7mm x 7mm straight-cut fries, the evaporation temperature could be increased by 5 degrees Celsius, which represents a 15% energy savings in refrigeration supply, without a reduction in Lof.
Taking into account the ability to increase the evaporation temperature by 3 C for crinkle-cut fries, for example, the reduced energy usage would result in savings of roughly € 41,000 per year, for a company operating a 10 tones/hour plant, without affecting product quality. This would mean a 18-month Return on Investment (Roi) period for the Callifreeze equipment; for larger plants the savings would be even greater and the Roi much quicker. This level of energy reduction represents an important contribution to the sustainability of a plant and can make a significant contribution in reducing industry's overall energy usage if applied globally.
It was also demonstrated that product Lof variation followed the same trend as product temperature. With continuous measurement and logging of product Lof, and the correlation between Lof and temperature, Callifreeze was shown to provide a solution for in-line product quality tracking. This significantly reduces the product waste often associated with batch systems operating via manual control.
Klosterfrau


Filling and Capping machine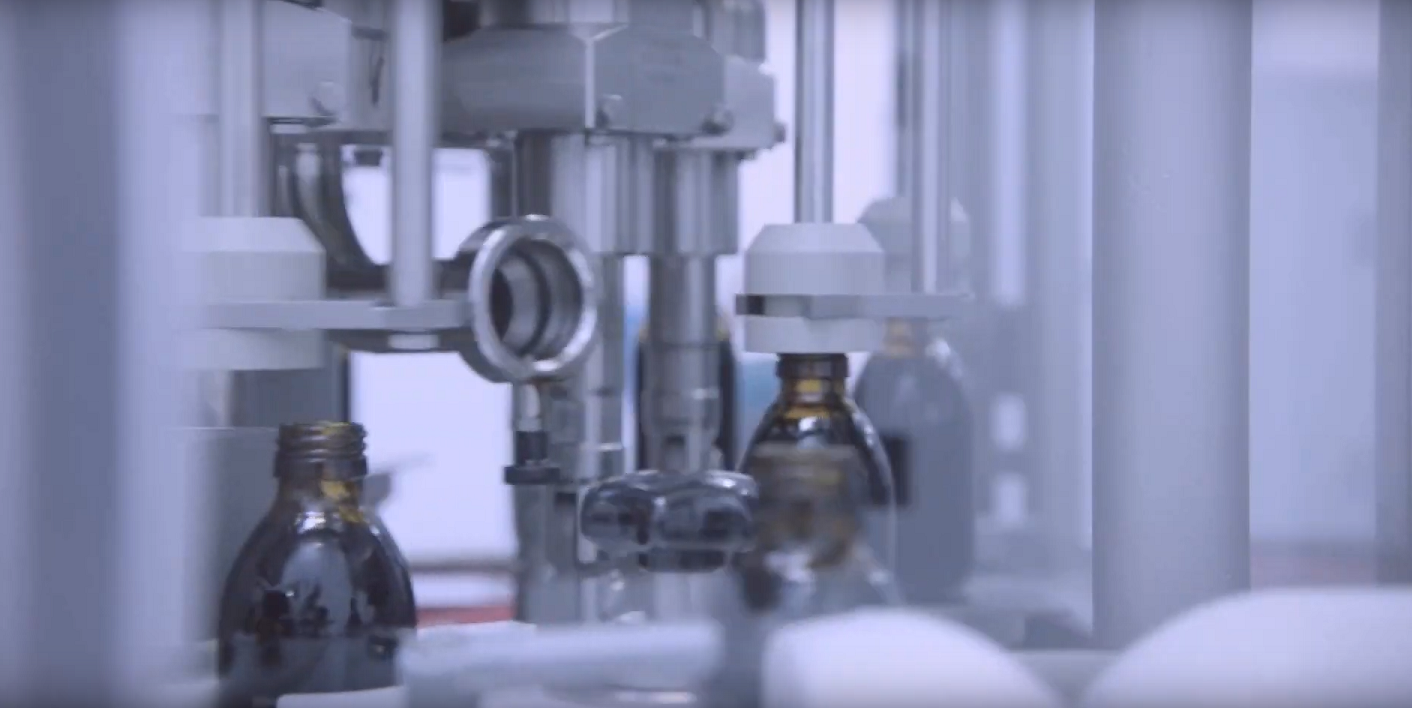 Flexible filling and capping line to bottle various liquid and viscous medicines in glass bottles ready for oral consumption at Company Klosterfrau.
RSA


Fully automatic labelling of shock absorbers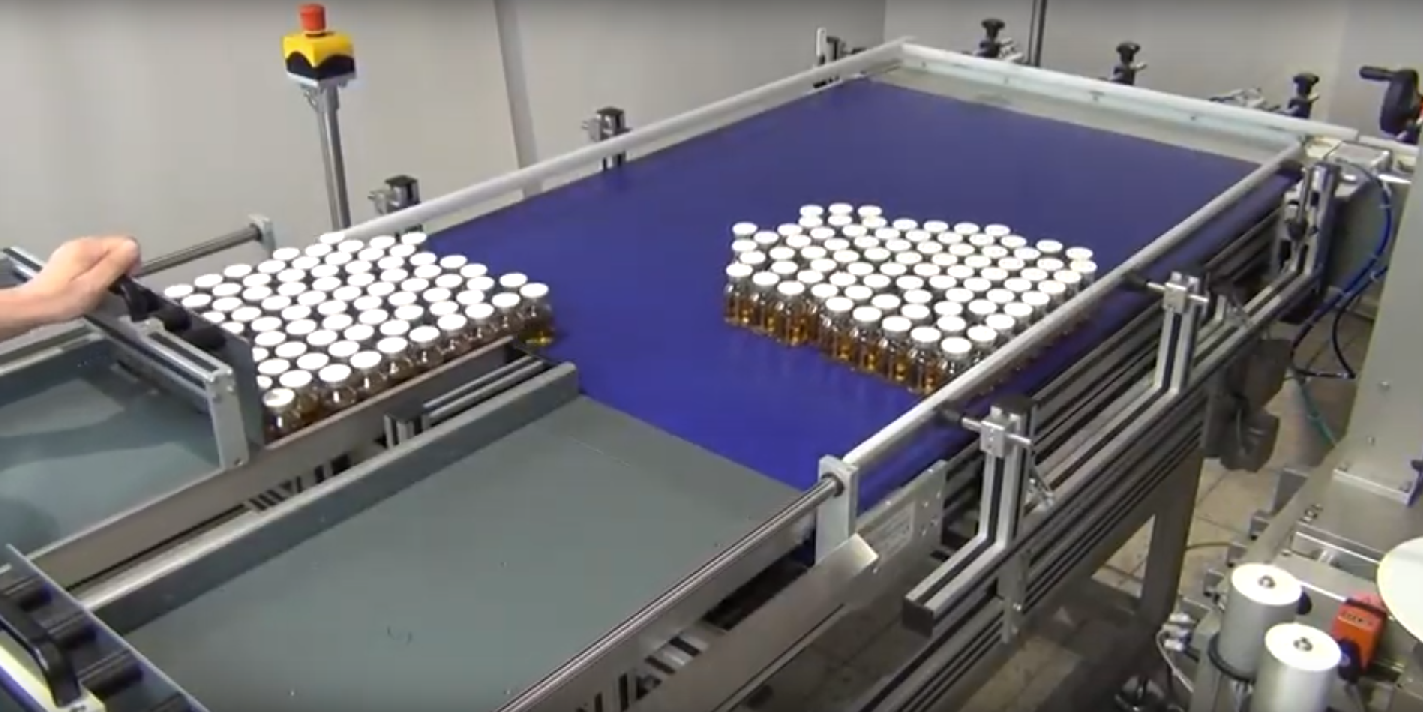 The RSA Series Labelling System has been designed to identify suspension springs with the appropriate load class based on an individual load measurement result. The system receives the measurement results from the upstream system. The system is available as single or double cycle variant (depending on the required throughput).
The variable data are printed with the respective data by a label printing dispenser (with double cycle variant of 2 label printing dispensers) before application. The currently printed label is always applied. The labels can be printed in one or more colours.
Simple linear axes, single- or twin-robot systems are used as handling systems. Since the labels are normally wider than the distance between the threads, the label is preformed as a U before it is applied to reach the labelling position before it is placed around the thread and finally fixed as a flag label. At the outlet of the line, the data is captured by an inspection system and compared with the original measurement results.
1 billionth alu-free pack


Uptake grows for low-carbon aluminium-free solution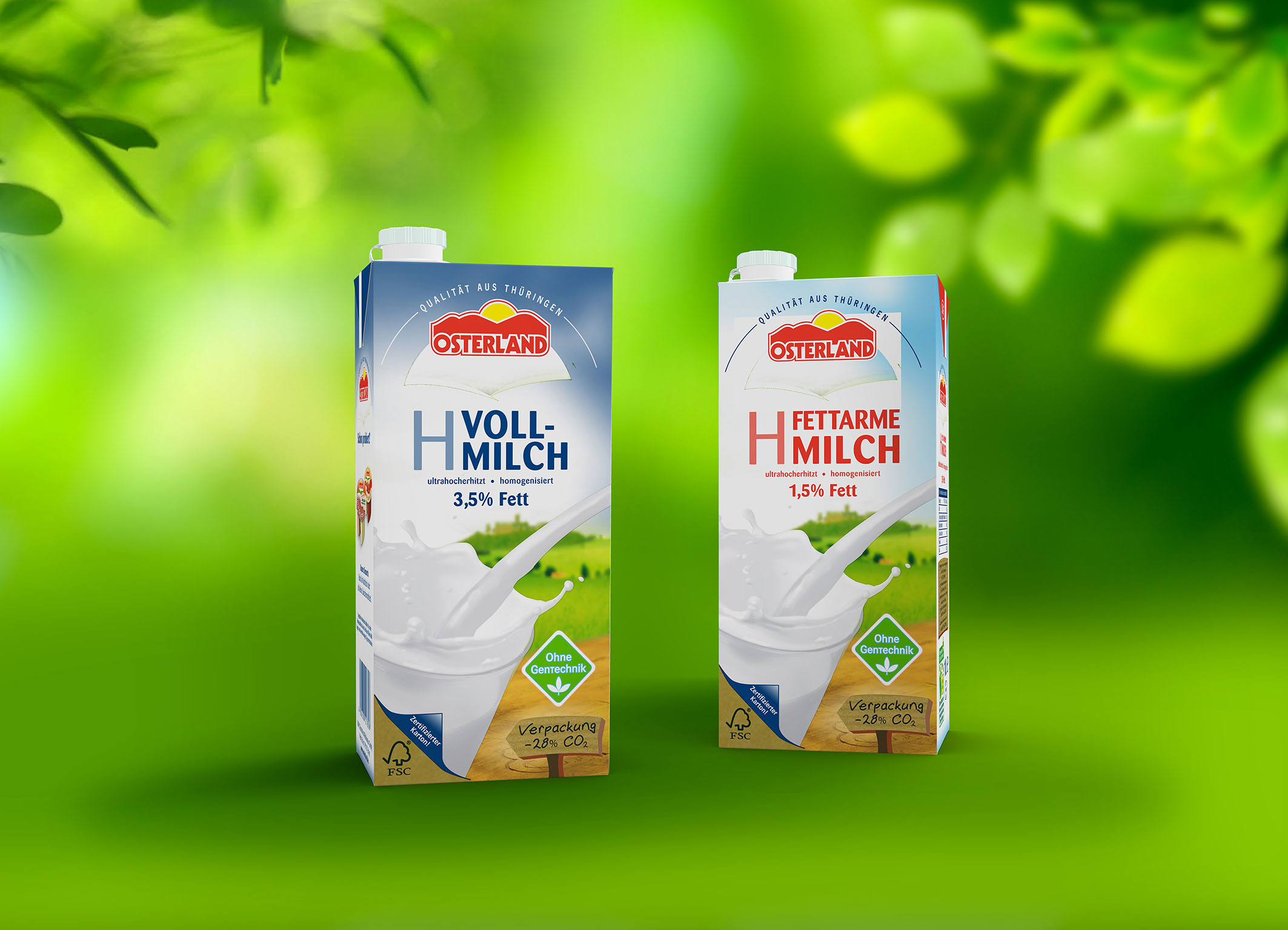 SIG's Combibloc Eco Plus, the world's first and only aluminium-free aseptic carton, has hit the major milestone of 1 billion packs filled. With the launch of Combibloc Eco Plus, SIG disrupted the market by eliminating the need for an aluminium foil barrier layer in aseptic beverage cartons for the first time, significantly reducing environmental impact. Strong and growing demand for this solution is supporting SIG's ambition to go Way Beyond Good by helping to create a sustainable food supply system that puts more into the environment and society than it takes out. The 1 billionth pack was filled by DMK Group, Germany's largest dairy cooperative. As an early adopter of Combibloc Eco Plus, DMK Group has played a decisive role in the success story of this low-carbon aseptic packaging solution for the dairy market.
Delivering for the environment
Aseptic beverage cartons already offer a significantly lower environmental footprint than alternative types of packaging due to their high proportion of renewable materials, light weight and efficient design. Combibloc Eco Plus cuts environmental impact even further by using an innovative composite structure to protect the contents without the need for aluminium foil. The pack is made up of 82% renewable paperboard – sourced from FSC-certified sustainable sources. The result is a 28 % lower carbon footprint than a conventional SIG carton in the same format, as shown by an independent lifecycle assessment by the independent Institute for Energy and Environmental Research (IFEU). SIG is the only company offering an aseptic carton pack without aluminium. Combibloc Eco Plus showcases the company's commitment to sustainable innovation as it drives progress towards its Way Beyond Good ambition. The innovative aluminium-free structure also forms the basis for Signature Pack 100, the world's first pack aseptic pack linked to 100% renewable materials.
Broad market appeal
Climate change has become a mainstream topic for consumers and SIG's low-carbon Combibloc Eco Plus solution is helping customers meet growing demand for more sustainable packaging. Both sustainable and economic, Combibloc Eco Plus appeals across all categories from premium organic to price entry commodity, brands and private labels alike. Combibloc Eco Plus can be filled on standard beverage filling machines from SIG with a simple change to the filling parameters.
"Combibloc Eco Plus works for customers and for the planet," said Frederic Faber, Marketing Account Manager D-A-CH at SIG. "It combines environmental sustainability and economic competitiveness like no other aseptic carton pack available on the market. This unique combination has made Combibloc Eco Plus appealing to SIG customers across a broad market spread, from premium brands to private labels".