Efficient plant concepts with innovative drive technology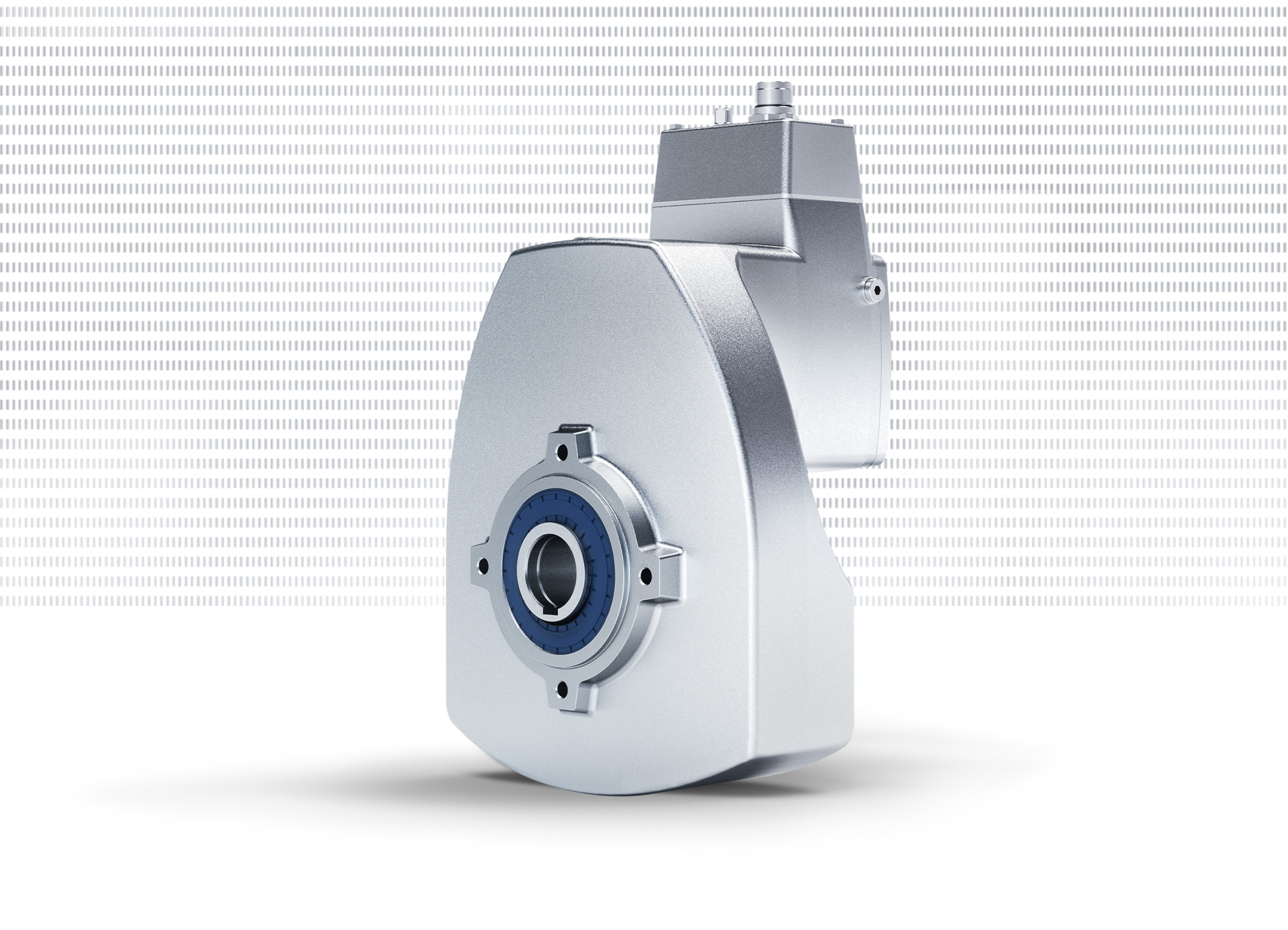 Energy efficiency at a new level
With the IE5+ synchronous motor, Nord has already succeeded in significantly reducing losses once again compared to the current IE4 series. The patent-pending DuoDrive goes one step further and sets new standards in terms of performance, installation space and variant reduction. At up to 92%, it offers one of the highest efficiencies of any gearmotor in this power class on the market and achieves very high system efficiency even in part-load operation. This makes it future-proof and a true cost reducer. This was achieved by fully integrating the IE5+ synchronous motor into a single-stage helical gear unit – a completely new approach to gearmotor design.
Smart frequency inverters for IIoT applications
In the field of frequency inverters, the company is presenting two new products at SPS: the Nordac PRO SK 500P control cabinet inverter with an extended power range of up to 22 kW and the Nordac ON decentralized inverter for small power ranges of up to 1.0 kW. A characteristic feature is the integrated multi-protocol Ethernet interface. Whether ProfiNET, EtherNET IP or EtherCAT – the desired protocol can be easily set by parameter. This results in a variant reduction with additional space and cost advantages, because no Ethernet add-on module is required. Perfect for use in IIoT environments. Two variants are available: While the Nordac ON was designed for operation with asynchronous motors, the Nordac ON+ is intended for combination with synchronous motors and complements the high-efficiency portfolio around the new IE5+ motor generation.
Digitization
All frequency inverters feature a powerful PLC for drive-related functions. This can process the data from connected sensors and actuators, initiate sequence controls autonomously, and transmit the drive and application data to the control station, networked components, or an existing cloud. This enables continuous condition monitoring and thus lays the foundation for predictive maintenance concepts and optimized plant dimensioning.
Experienced drive partner for logistics
The new inverter has been specially adapted to the target applications of horizontal conveyor technology. As a long-standing and experienced logistics partner, the Group knows the needs of the industry inside out and supplies scalable drive solutions for all subsectors. In doing so, the company pursues a comprehensive TCO approach that creates an optimal compromise between investment, operating and maintenance costs. The drive solutions are characterized by high operational reliability, cost-effectiveness and service life, and combine the ideal combination of variant reduction and energy efficiency. A reliable flow of goods is thus guaranteed.
Savings in steam consumption of up to 10 percent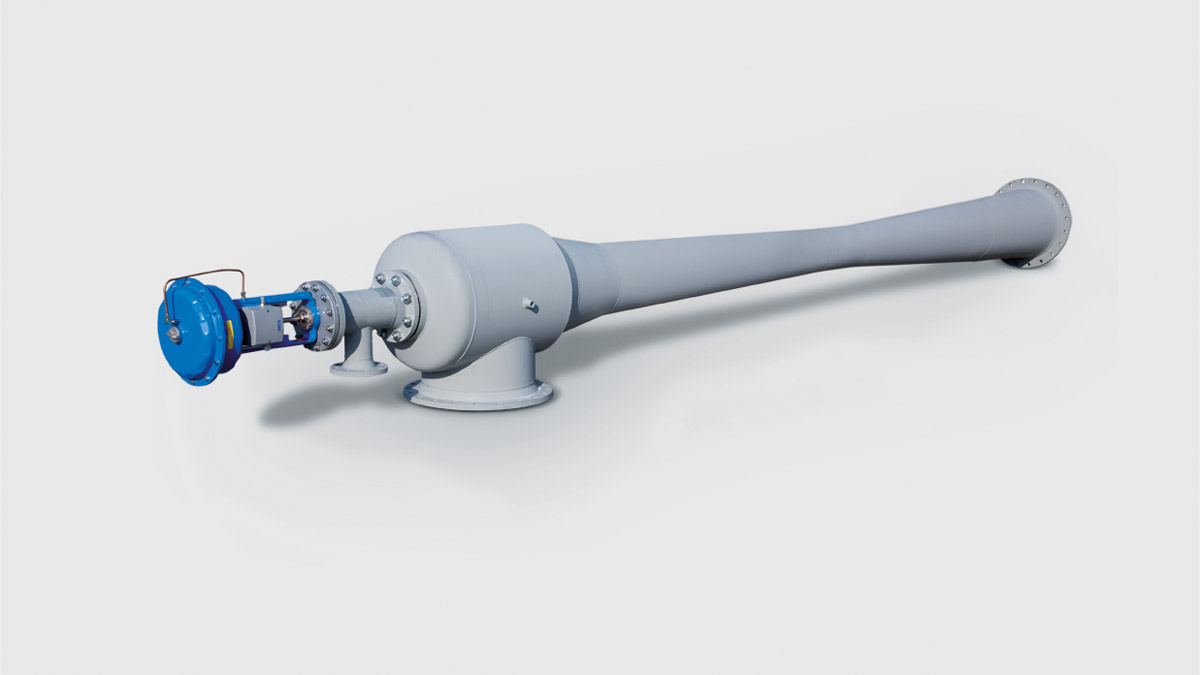 GEA is supplying Olin, a North American manufacturer of chlorine chemicals headquartered in Clayton near Saint Louis, with a thermal vapor recompressor for a distillation plant at its Stade site. The nozzle-needle controlled steam jet compressor enables the specific steam consumption for the thermal separation technology to be reduced by up to ten percent. For Olin, the reduction in specific steam consumption and the entire system for thermal separation technology has a positive impact on operating costs.
Size of jet pump and large control range had to be taken into account in project planning
The overall system was developed in close coordination with Olin and all the requirements defined in advance by the customer. In addition to the size of the jet pump (DN 800), the large control range was a challenge in planning the project. The choice fell on a system with a nozzle needle-controlled steam jet compressor. These are used for tasks that require a wide load range. Their advantage over control by a throttle valve is the constant high motive steam pressure. In this case, the adjustment to the required energy takes place exclusively via the control of the motive steam quantity. The loss of power that occurs with throttling is eliminated. This enables savings of up to ten percent in steam consumption. 
Wide range of applications for nozzle needle controlled steam jet compressors from GEA
In principle, nozzle needle controlled steam jet compressors can be used wherever excess waste heat can be compressed to a higher pressure level for further use as process energy.
Requirement of adoption of comprehensive climate protection measures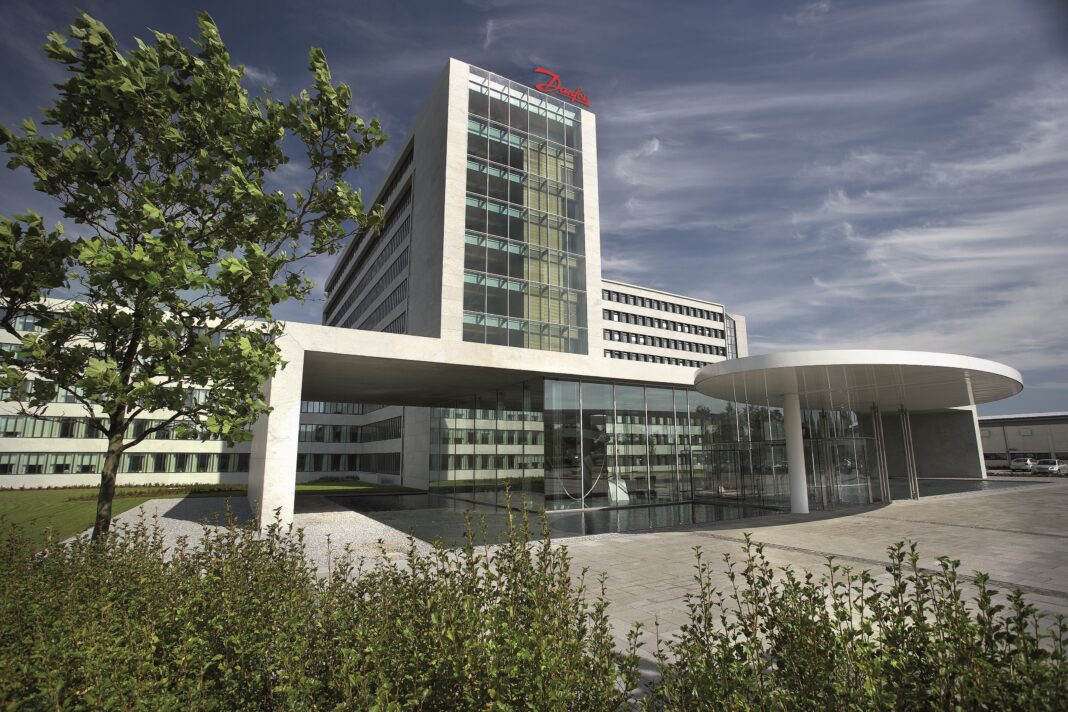 Danfoss, which is active in the fields of heating, cooling and drive technology, is calling for the adoption of comprehensive climate protection measures on the occasion of the UN Climate Conference COP26 in Glasgow. According to the company, which is headquartered in Nordborg, Denmark, only if political decision-makers remain committed to the 1.5-degree target of the Paris Agreement and are prepared to create appropriate framework conditions will the concrete climate protection-related efforts of the private sector have a chance of success.
In the opinion of those responsible, priority must be given to increasing energy efficiency across all sectors, as this is where the greatest potential lies for achieving climate targets while at the same time strengthening economic and employment growth. Experts believe that around 40 percent of the CO2 savings required in the energy sector can be achieved through improved energy efficiency alone. But in fact, figures from the International Energy Agency show that progress in energy efficiency has reached a ten-year low. Globally, only a 0.8 percent increase in efficiency was achieved in 2020. Compared to the previous two years, the rate of increase has thus halved.
In an open letter to COP26 conferees, CEO Kim Fausing joined more than 90 other business leaders in criticizing current policies and calling for a rethink on several levels at once. The signatories of the letter are all members of the Alliance of CEO Climate Leaders and have voluntarily committed to aligning the entire value chains of the companies under their control with the Paris climate targets. Their central point of criticism: despite a commitment in principle to the 1.5-degree target, countries that are responsible for 60 percent of global CO2 emissions have so far addressed only one-fifth of their emissions share with their directives and regulations. Against this backdrop, the CEOs call for the following steps, among others:
-Take ambitious national action aligned with the Paris Agreement to help cut global CO2 emissions in half by 2030 and to zero by 2050
-Financially support developing countries' climate change efforts, including reliably providing the minimum $100 billion already pledged
-Eliminate fossil fuel subsidies; reduce tariffs on climate-friendly goods; develop market-based, meaningful, and widely accepted carbon pricing mechanisms
-Incentives and support for development and scaling up of exemplary climate-smart technologies, including existing and proven approaches
-Investments in climate change adaptation of cities and settlements, as well as infrastructure and supply chains; i.e., in particular: improved disaster mitigation, sustainable and climate-resilient food production, and secure water supplies
"Businesses are ready to step up their investment in climate action – but greater ambition and concrete action is also needed from political leaders if we are to reduce our CO2 emissions to zero by 2050. The time for talk is over."

– Martin Rossen, Senior Vice President Group Communications and Sustainability
Visionary water projects honored with Lighthouse Awards
Global organizations that have blazed a trail of innovation to conserve and improve water resources and implement sustainable processes have been recognized for their pioneering work. Recipients of the 2021 Lighthouse Awards include companies such as Carlsberg and Google, as well as organizations such as utilities. Now in their second year, the awards are presented by the Brave Blue World Foundation, a nonprofit organization that promotes scientific and educational stories related to water.
The award-winning organizations, so named because they are role models for others, have developed new ways to use technology, finance or partnerships to incorporate circular thinking into their practices to reduce their impact in water-scarce regions or build resilience in their local water systems.
"The Lighthouse Awards honor pioneers who are championing water innovation to create tangible change in their organization or community. They also provide us with an opportunity to raise awareness of the remarkable work being done in the global water community. The achievements of the 2021 awardees show us what is possible when bold ambitions are supported and encouraged. We are proud to honor the stories of these visionaries who are showing us the way to a sustainable water future."

– Paul O'Callaghan, Founder, Brave Blue World Foundation
The selection process for the award, conducted by judges from technology market research firm BlueTech Research, was based on a set of criteria and was divided into project themes. These included blue-green infrastructure, water reuse, partnerships and communications, nature-based solutions, regeneration, watersheds and circular economy.