Distribution rights for digital surgical microscope
B. Braun subsidiary Aesculap has solidified its long-term partnership with California-based True Digital Surgery, an expert in robotic digital 3D visualization, by signing a new distribution agreement. Aesculap thus secures long-term and exclusive distribution rights for the jointly developed digital surgical microscope. The agreement was concluded between the two companies.
"We are thus adding a disruptive innovation to our range of services in our core business areas. At the same time, this is an important milestone in our transformation into a technology company."

-Dr. Jens von Lackum, CEO
The first systems for neuro and spine surgery have already been successfully introduced in some operating rooms in the U.S. and Europe. Approval for the Chinese market was achieved in early 2022. The new agreement will allow additional countries to follow.
In June 2020, B. Braun launched Aesculap Aeos, the world's first and so far only fully digital robotics-assisted surgical microscope, which also enables visualization of tumors and blood flow using fluorescence technology.
Extruder for Continuous Battery Compound Processing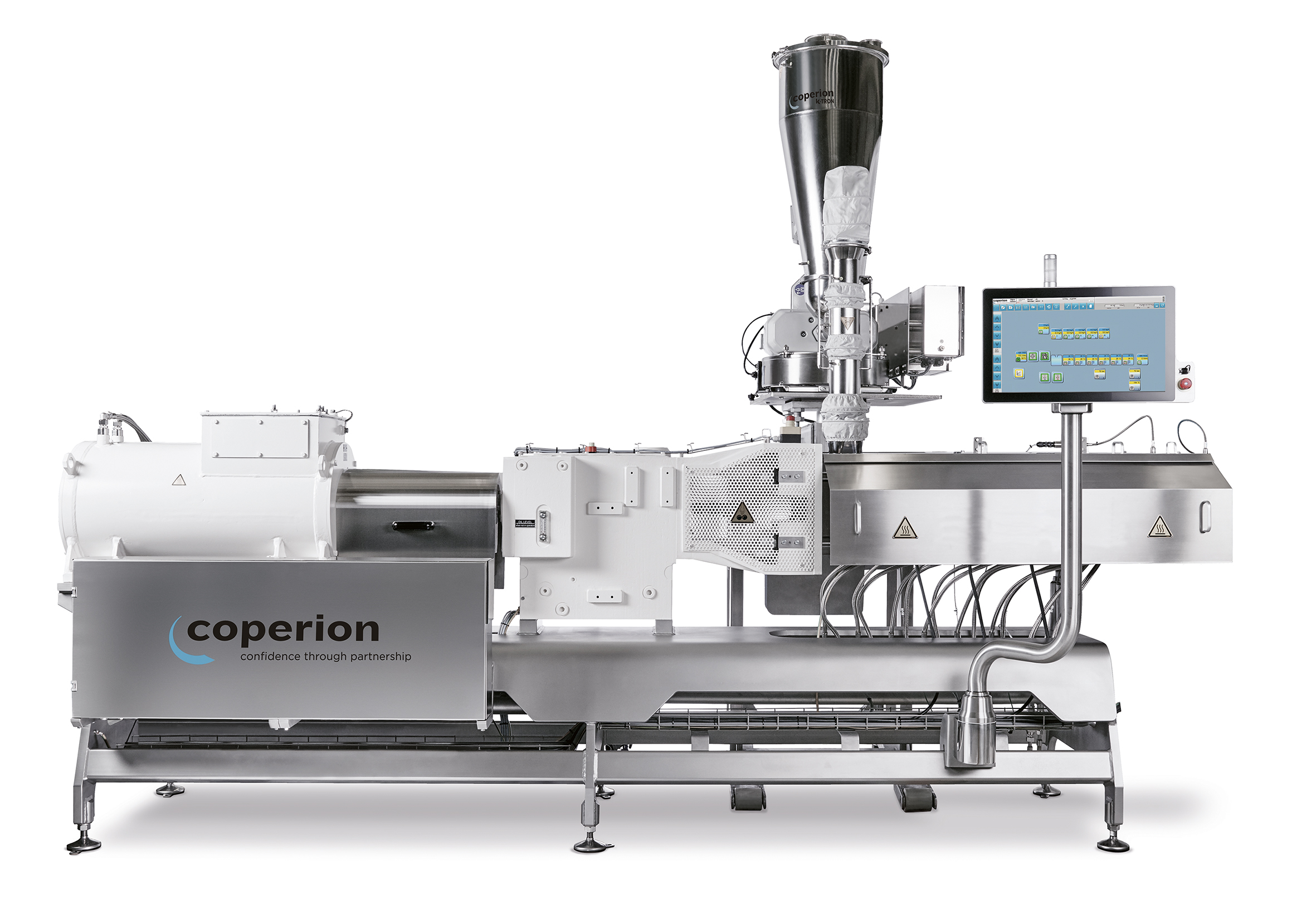 Two Coperion ZSK Mc18 twin screw extruders are part of the high-performance battery cell production facility planned by Cellforce Group – a joint venture between Porsche AG and Customcells Holding. Beginning in 2024, this new European production site will be a major force in Cellforce Group's ability to serve the high-performance battery market segment for specialized automotive applications. The demanding manufacturing process will feature both state-of-the art extruders and highly accurate Coperion K-Tron feeders for the continuous production of battery compounds. With their high degree of flexibility, the two extrusion lines will be able to produce a variety of formulations. The continuous process structure ensures they are reproducible at consistently high product quality.
Quality and Cost Efficiency
The outstanding mixing properties of the ZSK twin screw extruders was a key feature in their selection for this process. Their throughput can be precisely controlled to achieve an optimal overall process. The high degree of automation reduces operating costs in comparison to labor- and personnel-intensive discontinuous processes and results in reproducible, continuously high product quality.
Markus Fiedler, Process Technology, Team Leader of Chemical Applications at Coperion, "The excellent mixing behavior of the ZSK twin screw extruders makes it possible to achieve the especially high homogeneity required for the formulation of these high-performance batteries, which contains a high percentage of silicon. Their modular construction also facilitates adaptation to new recipes. Thus, future optimizations, such as the elimination of toxic solvents, can be implemented quickly and without impacting quality."
One important aspect in the design of the process in general as well as the individual components is the safe isolation of the manufacturing process. Painstaking containment designs prevent impurities and contamination from toxic materials in the workplace and the environment. For this reason, the extruder and the high-accuracy Coperion K-Tron feeders are designed to be dust-tight, fulfilling the highest requirements for maintaining purity of the product and safety of the work environment.
"We are pleased that Coperion has been given the opportunity to contribute to this project with our twin screw extruders, feeders and material handling systems, thereby doing our part to move the energy revolution forward a bit. The Cellforce Group production facility will be the cornerstone for further projects of this kind in Europe," Martin Doll, Business Segment Manager for Chemical Applications and Batteries at Coperion.
"We've reached a milestone here with an innovative process in cell production that allows us to launch a cutting-edge technology in Europe, in terms of both quality and capacity," added Dr. Markus Gräf, Managing Director of the Cellforce Group.
New technology functions for Sinumerik One simplify operation and increase productivity
Siemens is expanding its offering around the Sinumerik One "digital native" CNC. The new CNC generation from Siemens, which was introduced to the market in 2019, is also coming up with innovations in software and hardware this year. With the new Sinumerik V6.20 software, there are new technology functions for the Sinumerik One that simplify operation, reduce machine wear, and increase productivity. Siemens is thus demonstrating once again how the powerful Sinumerik One machine tool control system can be optimally used for digital transformation in a highly productive, flexible, and modular way.
With the new Y-turning function, Sinumerik One can now be used for machines that turn from the Y-axis, enabling up to 3 times the feed rate and resulting in increased productivity. New tool types were created for this purpose and all turning functionalities and cycles were adapted for these tools.
The Advanced Rapid Movement function is also one of the innovations in the technology functions. It enables time-optimized movement, which means that faster movements take place between machining operations. The part program does not have to be changed for this. Overall, machining can be up to ten percent faster. The function must be implemented together with the machine builder.
With Reduced Dynamic Mode, there is now a function that reduces wear on the machine and thus increases its availability. The NCK function enables the machine tool builder to automatically transfer the machine tool to reduced operation, for example if the axis becomes too warm. On the other hand, the machine can also be returned to full load. In this way, the Reduced Dynamic Mode enables individual operation in motion.
In the area of hardware, there are also innovations for the Sinumerik One that are designed to simplify operation: The new keyboards and Machine Control Panels (MCPs) are now available from 15 to 24 inches consistently to match the HMI. And the Simatic Industrial Thin Clients (ITCs) and industrial PCs are being launched with increased performance and a resolution of up to 1920 x 1080 pixels.
The new MCPs are also integrated in the digital twin of Sinumerik One (Create and Run MyVirtual Machine), so that the appearance and operation here correspond to the real CNC in every respect. In addition, the digital twin of Sinumerik One has been given new features that simplify engineering and work preparation. To mention just a few of the many innovations: The /3D option offers support for a second channel. In addition, each tool can be assigned an individual color, so that the ablated surfaces are color-coded depending on the tool used. The import of STEP format is an important feature especially for complex geometries of the clamping situation of a turning operation. Collision detection now also offers extensive functionalities such as the display of all collided bodies, NC program line and much more, so that the cause of collisions can be quickly investigated and eliminated.
Background information Sinumerik One
Sinumerik One plays a central role in the transformation of machine tools in the age of Industry 4.0, outperforming previous generations of controllers in terms of PLC and CNC performance in machine operation, cutting speed, and data capture and processing power. With its integrated Simatic S7-1500F PLC, it offers up to 10 times faster PLC cycle times. With the Simatic S7-1500F PLC, Sinumerik One is fully integrated into the TIA Portal engineering framework, enabling standardization of all engineering tasks for operators of larger plants. Sinumerik One is fully compatible with the previous Sinumerik 840D sl controller generation in terms of programming and operation. This makes the changeover to Sinumerik One even easier.
With Sinumerik One, Siemens offers the technology to easily create and work with digital twins of machine tools. Work preparation and engineering departments can also benefit from the digital twin. Siemens offers a comprehensive user interface for Sinumerik One that enables convenient, flexible, and efficient operation of machine tools across all technologies.
Use of torsionally rigid metal bellows couplings in Special high-speed test benchs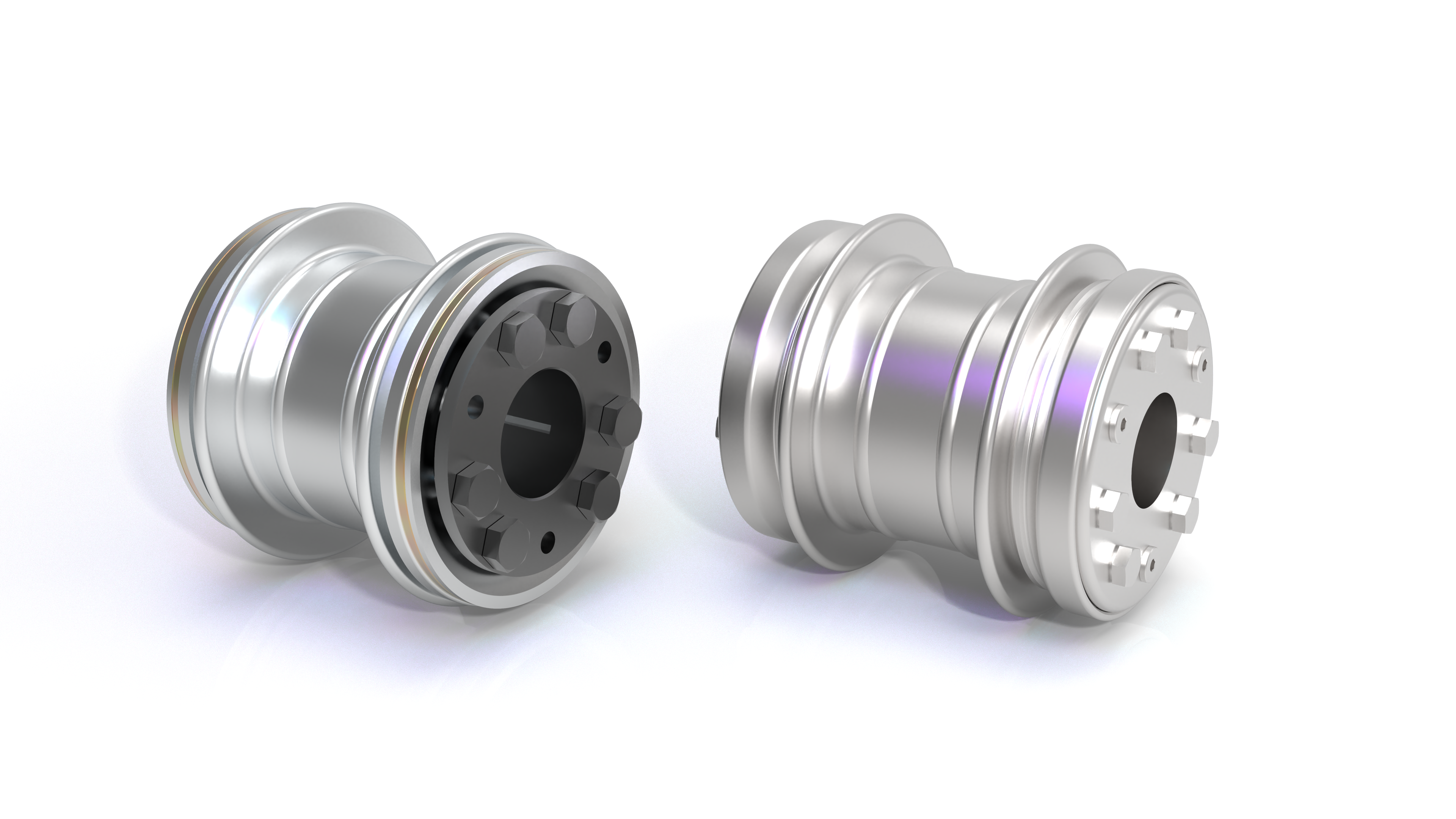 Special high-speed test benches are used to test bearings. In these tests, the effects of different lubricants on the sliding properties of the bearings in the endurance test are checked. The structural design of such a test rig must meet different requirements. The drive is subject to special conditions. In addition to a lateral force-free storage, the coupling is a not to be underestimated component. Essential features in this case are the absolute torsional rigidity, the good damping properties and, of course, the precise and almost powerless compensation of all offset errors between the shaft ends.
For such applications, torsionally rigid flexible couplings are generally ideal. The thin metal bellows have in addition to the balancing, also vibration-damping properties. The high flexibility of Jakob's KSS couplings with its 2-wave bellows and straight adapter and the easy mounting option of the coupling through the use of cone bushings as a shaft-hub connection guarantee a safe transmission of all forces and torques, even with small shaft diameters and torques without additional feather key. The rotationally symmetric design ensures excellent, dynamic operating behavior, even at very high speeds. The high torsional rigidity and the very low restoring forces with shaft misalignment as well as the low moment of inertia characterize the coupling type. Torques from 25 to 2500 Nm are possible. Highest quality in processing and the materials used make the KSS couplings a reliable and economical component. It is used, in addition to the test stands as a highlighted example, also particularly often in servos and actuators.