Siemens and Atos


Digital Twin solution within the global pharmaceutical industry
Atos and Siemens are working together with the pharmaceutical  industry to improve production with an innovative solution based on a digital replica of the pharma production process. Currently being tested in the pharmaceutical industry, this innovative "Process Digital Twin" for pharma manufacturing – powered by IoT, AI and Advanced Analytics – is designed to provide improved efficiency and flexibility in the manufacturing of pharmaceutical products.
Based on the pilot study, this potentially disruptive solution opens up new opportunities, such as a sustainable process development – reducing overall experimentation time and waste, ensuring constant quality and moving to new "quality by design" models to get the product right the first time. The solution also offers optimized measures for process quality and reliability.
The production and release of pharmaceutical products are complex and lengthy processes. To meet these challenges, one of Atos and Siemens' global pharmaceutical partners has decided to test a new innovative solution, built and developed through a joint investment and business collaboration from the Atos-Siemens strategic global alliance. The "Process Digital Twin" is a complete virtual replica of a specific step in the manufacturing process, connected with IoT sensors installed on the actual plant.
It generates volumes of complex data and gives an instant view of all details of the operations. By pairing virtual and physical representations of the process, and using predictive models and real-time analytics, Atos and Siemens are helping the pharmaceutical industry to reinvent key elements of the manufacturing environment.
"We are delighted to bring digital technologies to the heart of the global pharmaceutical industry, helping it meet the multiple health challenges of today and tomorrow." says Paul Albada Jelgersma, SVP, Global Head of Codex services for IoT & Siemens MindSphere at Atos. "With the Process Digital Twin developed by Atos and Siemens, a solid digital footprint of pharmaceutical products is created throughout the process development cycle, starting from the design phase, all the way to production."
"Digitalization at every point along the value chain will likely help the pharma industry get pharmaceuticals from the lab to the patient more swiftly." says Rebecca Vangenechten, Head of business Pharmaceutical Industry at Siemens. "This was a challenging journey where the partners created the basis for future process development & manufacturing, based on science, technology and innovation".
Atos provides its expertise in IT infrastructure, consulting, integration and data science, notably from its Codex expertise in AI and IoT solutions and services – while Siemens provides its Digital Enterprise expertise in OT systems for Pharma, notably with Simatic Sipat for real-time quality monitoring and StarCCM+ & HEEDS for process modeling & simulation.
The nature of Atos and Siemens' pre-integrated Digital Twin solution allows it to be deployed to production processes of any scale or complexity. By adjusting the technological building blocks Atos and Siemens can replicate Digital Twin use case to every new client – within pharmaceutical, chemical, process manufacturing industries and other markets – more efficiently.
Sensors and switches


Level measurement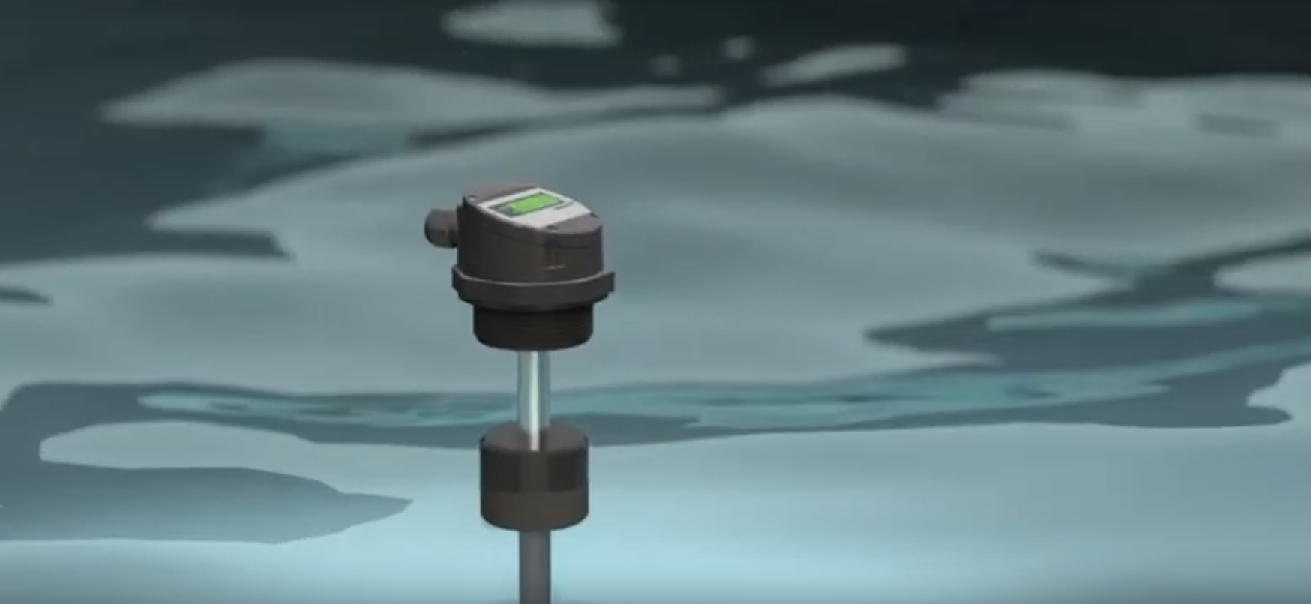 Short introduction to Elobau's level measurement program. The measuring sensors and switches range offers product solutions for controlling liquid levels in tanks for mobile and industry application.
Stackable-Friendly Output


Low interference emissions thanks to the dual silent switcher series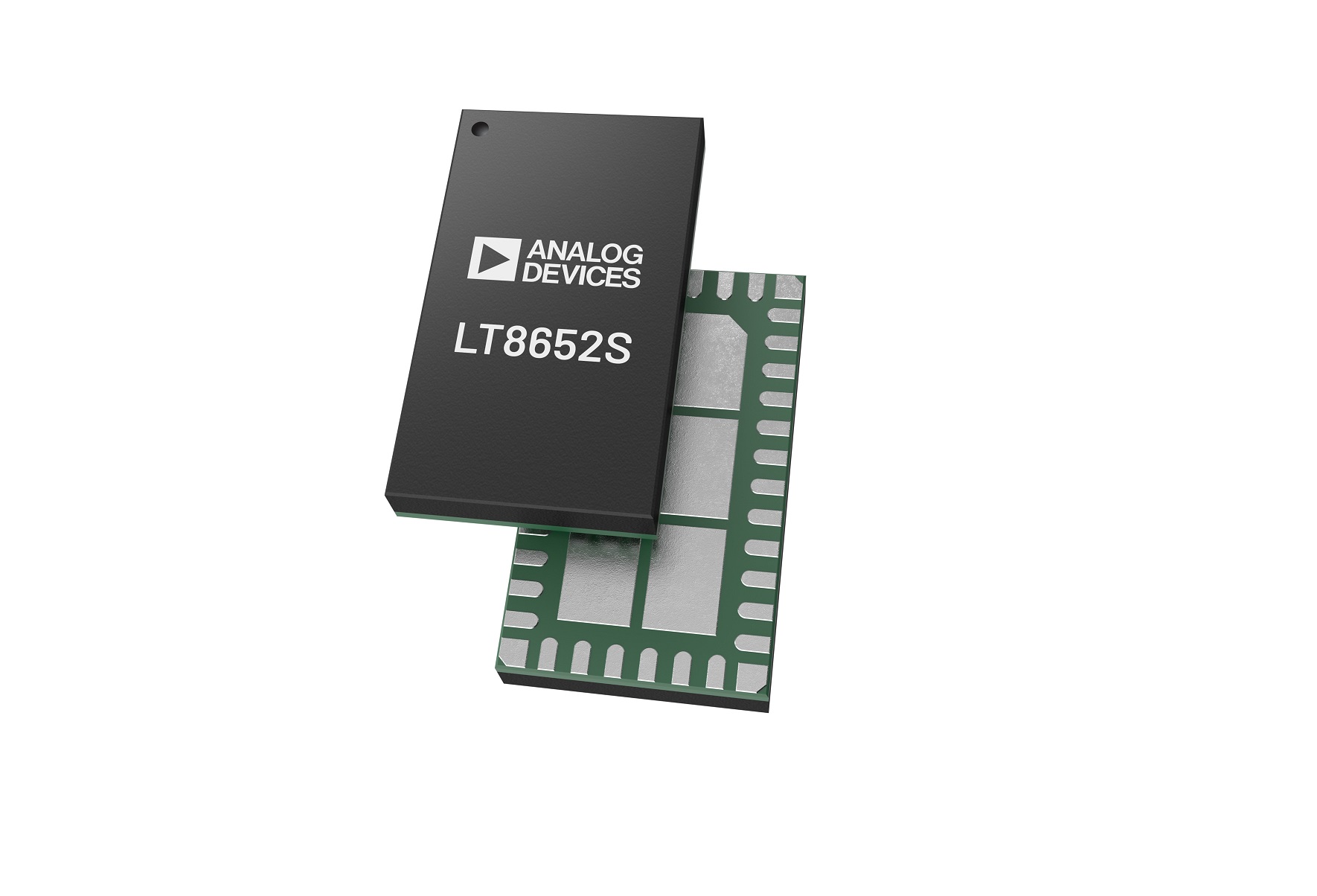 Analog Devices (ADI) introduced the LT8650S, LT8652S and LT8653S dual-channel 4A/8.5A/2A synchronous step-down Silent Switcher® converters targeted for automotive, communications and solid state drive power supplies. The proprietary Silent Switcher 2 architecture along with spread spectrum frequency modulation ensures PCB layout robustness to achieve ultra-low EMI performance that easily meets CISPR25 emissions.
The LT8650S, LT8652S and LT8653S are also differentiated with their stackable-friendly outputs for higher current applications.  Outputs can be paralleled to scale up or down the output current based on the system need while optimizing thermal performance. This also helps to minimize inventory and qualification time with a single device. For example, the LT8652S provides 8.5A DC from each channel simultaneously or up to 12A on either channel. Synchronizing two LT8652S chips can achieve a 4-phase, 34A supply.
News story hub


Standing Up To Covid-19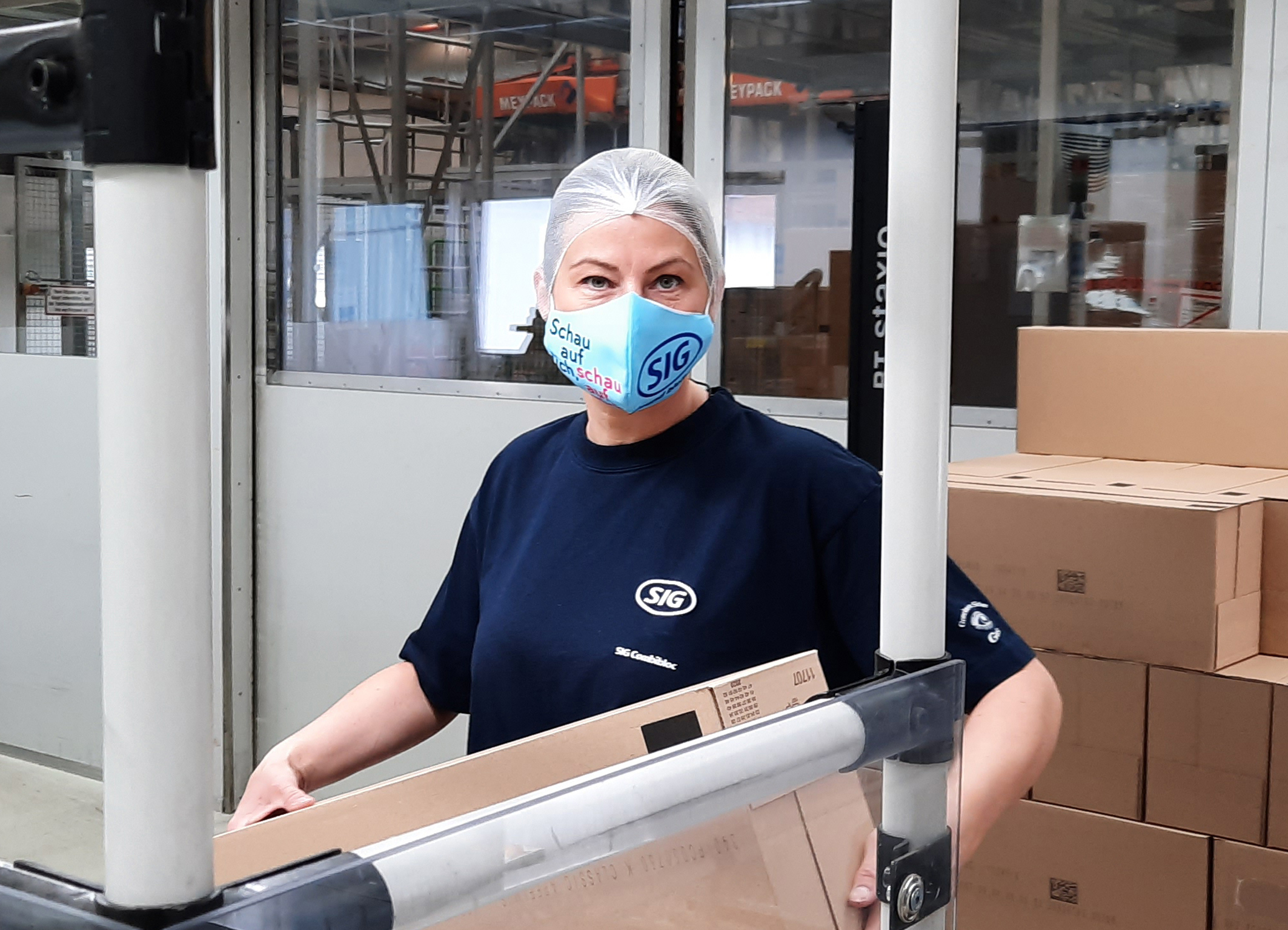 SIG has launched a new online story hub, featuring the latest activities and actions the company is taking as part of a global response to the ongoing Covid-19 pandemic. The story hub is now live at www.sig.biz and will be updated in the coming weeks and months as the company continues to act and respond to the new Covid-19 reality.
Since the start of the Covid-19 outbreak, SIG has been taking decisive action in a number of ways as individuals, communities and a global company. This has included immediate actions to protect its employees and customer supply chains, together with various community projects and donations in the regions it operates.
The new story hub has been designed to gather all these global efforts and initiatives into one easy-to-navigate platform with three main story themes: employee stories, food supply stories, and community stories.
Keeping people safe and secure
With health and safety its highest priority, SIG has been working to protect the health and wellbeing of employees across its plants, offices and facilities. This has included everything from immediately enacting a global pandemic preparedness plan and ensuring all employees adhere to the strictest hygiene guidelines, to working remotely when and where possible as well as organising social distance and online workouts.
"The safety of SIG employees is always our highest priority. Around the world, our local teams and task forces are not only following official guidance from all relevant health authorities. They're often going above and beyond to protect the health and safety of colleagues throughout our plants, offices and facilities," said Ian Wood, Chief Supply Chain Officer, and Leader of SIG's Global Corona Response Team.
Ensuring food stays safe and available
In many countries where it has production facilities, SIG is among the businesses defined as critical infrastructure. This means the company can continue providing essential services to society at a time when reliable food supply is more important than ever. And to keep up with the current demand, SIG has been operating at near full capacity to ensure its customers can deliver a continuous supply of food and beverage products to consumers.
"All over the world, businesses have had to quickly change how they work, adhering to lockdowns and social distancing," added Wood. "For those providing essential services for society, such as food and beverage companies, this has proved particularly challenging. So, at SIG, we've been doing everything we can to keep food supply running as normal."
Serving communities for the better
During Covid-19, SIG has recognised that its contribution to local communities is more important than ever. As a result, the company has been carrying out and supporting a number of additional community projects. This has included donating face masks to hospitals and medical centres, providing essential food and hygiene items to disadvantaged families, and partnering with producers to deliver food and drink products to frontline healthcare workers.
"At SIG, we know the importance of being part of a community. And now more than ever, we need to continue providing community support where and when we can – from helping our healthcare heroes on the frontline to ensuring children in need receive essential food and aid packages during this time of uncertainty," said Wood.
Read SIG's Covid-19 stories at: https://www.sig.biz/en/company/standing-up-to-covid19/