"Design & Labeling" for command devices and operating fronts
With the new "Design & Labeling" brochure, RAFI presents the wide range of individual labeling options for its operating components and assemblies. Depending on the material, product and quantity, the manufacturer offers different labeling and marking techniques that increase the intuitive recognition value and operating safety of actuators or operating fronts.
The possibilities range from self-printable inscriptions, e.g. for RAFIX and RAMO command devices or LUMOTAST monobloc pushbuttons, to direct component labeling applied by RAFI using imprinting, engraving and laser, to the design of actuator surfaces using 2K injection molding. In addition to digital printing, the printing processes offered by the manufacturer include pad printing and anodizing.
While pad printing can be used to apply distortion-free printed images even to complex three-dimensional bodies, anodic printing ensures chemical- and temperature-resistant printing of aluminum pushbutton caps in the highest quality. For decorative foils for operating and display panels, the company carries out multicolor design with screen printing.
The brochure also lists a wide range of label holders for USB feedthroughs, key and other switch types, as well as adhesive labels for the various emergency stop pushbutton series. The "Design & Labeling" brochure is available for download on the website www.rafi.de.
Renewal of the food stock in times of pandemic
Even more efficiency in logistics – this is now on the agenda of the food discounter in Switzerland Denner. The central warehouse in Mägenwil AG has been modernized in recent months with modern automation technology from Swisslog. The warehouse is the elementary hub for supplying over 250 Denner stores with groceries and important household products. Despite Corona restrictions and a tight schedule, all the work went according to plan.
It was an ambitious project: The modernization of the AG distribution center in Mägenwil, Canton Aargau. Now it has been successfully completed. Swisslog AG from Buchs AG has equipped a high-bay food warehouse for hard goods with modern automation – in pandemic times, during ongoing operations with constantly high capacity utilization.
"As a discounter, we are all about efficiency, while at the same time the demands on logistics are constantly increasing. Ensuring the availability of goods as well as fast and error-free delivery to over 250 stores are decisive factors for the project, while at the same time the conversion also offers added ecological value," explains Daniel Kindler, Head of the Mägenwil distribution center. "Since the new installation has been in operation, material flows are more efficient and conserve resources," says Kindler.
Seamlessly coordinated processes
Swisslog replaced twelve older pallet stacker cranes with modern ones and installed new pallet conveyor technology. In addition, two new mezzanine levels were built. In the process, the available time window of only five months was very narrow.
"The challenges were great. The Corona protection measures demanded a lot from us and yet we managed to complete all the work within the specifications."

– Mario Flory, Project Manager
Part of securing the food supply
In order to disrupt operations at Denner as little as possible, Swisslog undertook the modernization not only during shift times, but also at night and on weekends. In addition, the team worked in stages for major installation measures.
Flory explains, "To enable the removal of the stacker cranes, about a quarter of the high-bay warehouse was emptied by placing a partial assortment externally and picking it there. Thus, we were able to remove 3 old stacker cranes at once and install 3 new ones in 10 days." After their installation and software connection, goods in the high-bay warehouse were relocated so that the next shelf area became free. Swisslog saved time for the ramp-up in real operation through extensive tests in advance, on Saturdays and Sundays.
Flory concludes: "We are pleased that we were able to play our part in securing the food supply at Denner.
Change of management at SACMI Packaging & Chocolate
With Thomas Hähn, SACMI Packaging & Chocolate Swiss SA has appointed a new sales manager for process and molding equipment in Germany, Austria and Switzerland. Since July 1, 2021, the mechanical engineer has been responsible for sales of chocolate production and molding equipment under the Carle & Montanari brand.
Thomas Hähn (45) has decades of international experience in the chocolate industry. The Rhinelander was employed for 15 years by the Swiss Buhler Group, first as a design and project engineer at Buhler Bindler, then since 2008 as an area sales manager with responsibility for several European, Asian, and North American countries.
Most recently, he served as Sales Account Manager Chocolate and Cocoa for the U.S. market at Bühler Inc. in Minneapolis. He starts his new mission at SACMI Packaging & Chocolate not only with great technical and market-specific know-how, but also with a good dose of enthusiasm.
"With the excellent products of the traditional Carle & Montanari brand, we want to be the preferred partner of our customers in the DACH region in five years' time. The confectionery industry needs to automate and many companies are ready to invest."

– Thomas Hähn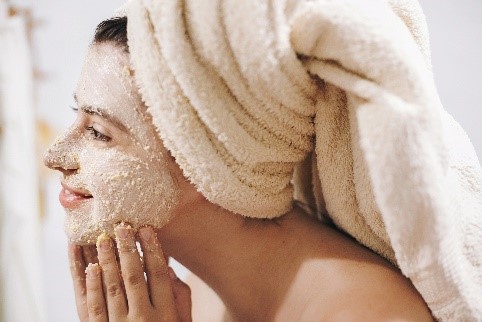 Filling skincare products such as soaps, pastes and scrubs
This year, proper hand washing is one of the big. More than ever, we are aware that hand washing prevents the transmission of many agents that cause infections. While a simple liquid soap is sufficient for normal hand washing, soaps for the industrial sector often have to be enriched with abrasive fillers. Only with such hand washing pastes can heavy soiling such as adhesive residue or motor oil be washed off. Similar abrasive ingredients are also used in cosmetics production for scrubs or waterless soaps.
Challenging abrasive materials for filling pumps
In addition to the abrasive behavior of these products, they often have a highly viscous fluid characteristic – both challenging properties for dosing technology. Conventional filling systems in the cosmetics industry, such as piston pump fillers, find it difficult to handle these materials. The particles get stuck between the piston and the cylinder – the piston then erodes or wears out quickly.
Those dosing and filling pumps were developed purposely for such types of liquids and pastes. By using the precise endless piston technology, they are even suitable for filling small quantities, for example in stick pack samples.
Special configuration for particularly high temperatures
Due to their high viscosity, the materials must sometimes be heated when dosed, otherwise they will not run cleanly into the target container. The company offers special rotor stator configurations for particularly high temperatures.
In addition to dosing and filling pumps, the ViscoTec portfolio also includes feeding solutions. After production, the product is initially filled into barrels. The actual filling of the final containers usually takes place at a different location. ViscoMT removal solutions are suitable for removal from the barrel. A 2-point pressure control ensures a low-pulsation supply to the filling machine.