Delivery of two Biogas Plants to Japan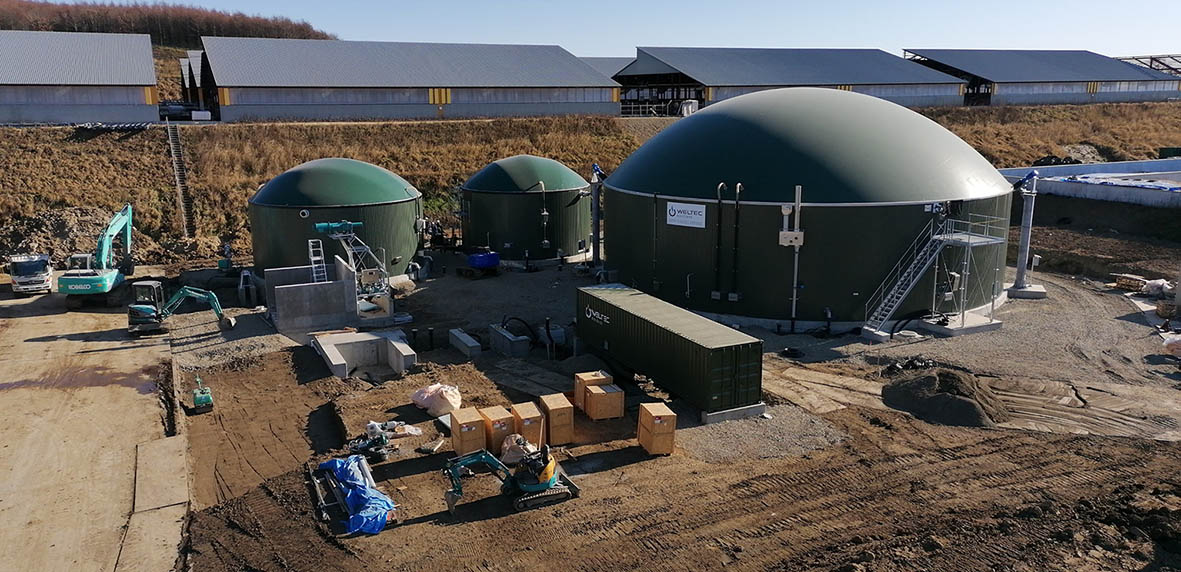 Currently, WELTEC BIOPOWER is setting up two agricultural 250-kW biogas plants for one of Japan's major milk producers. One of the plants is being set up in Urahoro on Japan's island of Hokkaido. The second plant is being built in Sakata in the prefecture of Yamagato on Honshu, the largest island. The structural design of the two biogas plants takes the earthquake risk in these regions into consideration. The generated power and heat will be used directly on site in order to enable energy autonomy. The commissioning will take place in summer 2021 in Urahoro and in autumn 2021 in Sakata.
Following the Fukushima nuclear disaster in March 2011 and thanks to the support of renewable energies, biogas enjoys a good reputation in Japan. Among the renewable energies, biogas is considered to be a weather-independent energy source that makes a significant contribution to the required grid stability. Additionally, the preconditions for the development of biogas are favourable, since despite the limited availability of other raw materials, Japan boasts plenty of biomass potential. Efforts to promote biogas projects had already started in 2002. A short while thereafter, WELTEC built its first "Made in Germany" plant in Japan. However, the pace of development in this area picked up only after the government introduced the feed-in tariff for green energy in July 2012.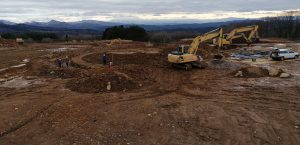 The companie's latest biogas projects in Japan are hybrid dairy farms. This means that the embryos of special beef cattle breeds are transferred to dairy cows, allowing the farm to produce both milk and beef. Every year, the two locations of an agricultural company group yield approximately 30,000 t of liquid cattle manure, which will be used for the energy production in the anaerobic digestion plants. To ensure efficient digestion, WELTEC BIOPOWER is setting up one stainless-steel digester in Urahoro. In Sakata, the concern is building two digesters, as the animal headcount will soon be increased. With a height of 6.3 m and a diameter of 25.34 m, the three bioreactors will each have a capacity of 3,176 m³. The benefits of stainless-steel tanks include compact shipping in just a few containers from Europe to Japan and easy adaptation to the structural requirements in earthquake regions.
At the Urahoro site on Hokkaido, the liquid substrates will be pumped to the digester from three upstream storage tanks. Two of the three pre-storages are already in place, but are being furnished with state-of-the-art technology. WELTEC is building the third pre-storage tank with a capacity of 393 m³ from scratch. Its height is 5.03 m, and its diameter measures 9.98 m. A pre-storage of the same size is also being set up in Sakata. Due to the cold winters with a lot of snow, the prestorage tanks at the two locations will be insulated and furnished with gas-tight double-membrane roofs. Additionally, the company is setting up a digestate storage tank with a capacity of 524 m³ for each location. Following the separation, the digestate will be spread on the company's own fields as fertiliser. Apart from the digesters, upstream and digestate storage tanks, separation and pump technology, they are also setting up a 250-kW CHP unit at each of the locations.
Based on the customer's specification, the plants will run in parallel grid operation. Therefore, both construction projects are viewed as pilot projects in Japan. The fact that the power will not be fed into the grid, but will be used for the rotary milking parlour and other facilities, makes the operator more independent from the power grid.
This makes sense from an economic perspective, as the grid capacity and stability in Japan is endangered especially in the earthquake areas. The fact that the framework conditions for the development of bioenergy are favourable is a great advantage: The yearly biomass potential in Japan amounts to approximately 284.4 million t, enough to produce about 13 billion kWh of electricity and continually supply 2.8 million households. At the bottom line, the efficient utilisation of raw material in biogas plants such as in Urahoro and Sakata contributes to the economic viability, eco-compatibility and security of supply and thus to the success of the energy transition in Japan.
Radar Level Transmitter for Safe, Optimised Operations
Emerson has introduced the Rosemount 3408 Level Transmitter, a non-contacting radar device designed to optimise ease-of-use at every touchpoint, leading to increased site and worker safety and enhanced plant performance. The Rosemount 3408 is a versatile level measurement solution, suitable for use in a wide range of industries and applications, such as chemical storage, mixing tanks and open air applications.
While the benefits of radar level measurement are widely acknowledged, leading to the technology's fast-growing adoption across multiple industries, radars are still sometimes perceived as being complex to commission, operate and maintain. Addressing this concern, the device provides a range of functions that reduce complexity throughout its lifecycle, including a highly intuitive interface, Bluetooth wireless technology remote capabilities, predictive alerts, in-situ verification, data historian and an upgradeable design.
The user interface provides clear pictorial instructions, allowing operators to be easily guided through installation, commissioning, proof-testing, operation and maintenance. This increased ease-of-use gives process and manufacturing organisations the confidence to replace time-consuming manual procedures, thereby helping to increase safety and maximise productivity.
The new device is based on frequency modulated continuous wave (FMCW) technology, which enables extremely accurate and reliable measurement, even in challenging process environments. It is also suitable for use in critical safety applications such as overfill prevention, as it is Safety Integrity Level (SIL) 2-certified and designed according to the International Electrotechnical Commission's IEC 61508 standard relating to functional safety.
Emerson's proprietary Smart Meter Verification software provides an easy means of verifying the health of the device, without interrupting the process. Official records of device verification are generated, simplifying compliance with regulatory requirements. In addition, an advanced diagnostics suite continuously monitors key device health and process parameters. This provides actionable information and predictive alerts that support preventative maintenance strategies, streamline troubleshooting and help increase process availability. A built-in historian enables users to access stored process data and alerts to gain process insights and aid troubleshooting.
The transmitter can be proof-tested remotely and in-situ, which makes the procedure quick and easy, saving time and increasing plant and worker safety. In the event of device failure, its exchangeable design enables the simple replacement of a cassette within the transmitter housing, rather than replacing the entire transmitter head. This saves both time and materials, making the device extremely cost-effective.
"The new generation of engineers expect modern automation technology to be very easy to implement, operate and maintain," said Thense Korsbo, director of product management for Emerson's radar level measurement business. "The onus is therefore on us to provide solutions that simplify operator tasks as much as possible, especially in safety-critical applications such as overfill prevention, and this was Emerson's focus when designing the Rosemount 3408. This optimised ease-of-use will help organisations improve plant efficiency, reach their production targets and achieve the highest levels of safety."
New business facilities in Mexico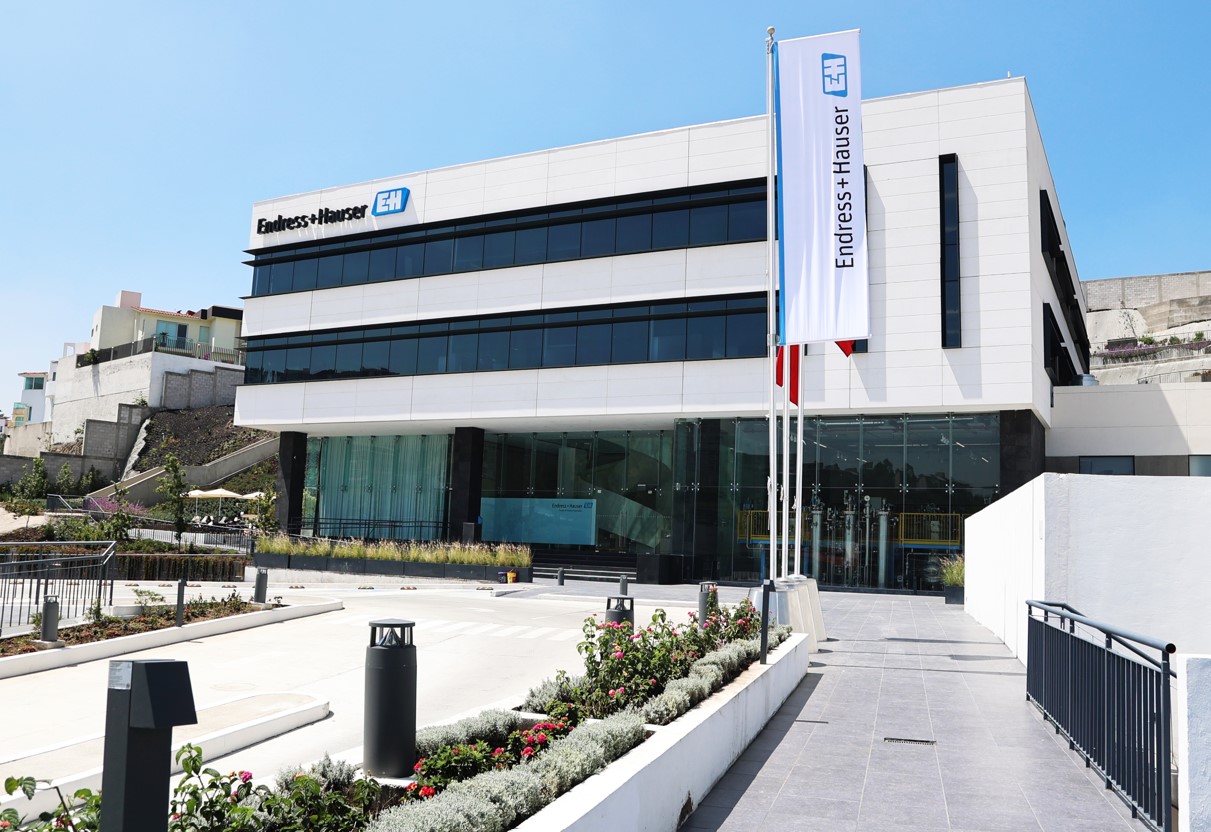 Endress+Hauser Mexico has invested roughly 10 million euros in a new building. The recently occupied sales and service center is located in Naucalpan in the Mexico City metropolitan area. With 4,100 square meters of usable space, the center includes modern office facilities, an extensively equipped customer experience and process training center and a complete calibration lab.
Strengthening customer relationships
The building in Naucalpan reflects the solid growth of the Sales Center in recent years. It demonstrates a connection with the market and customers and enables further growth. At the heart of the building is a process training center where customers can practice using a variety of measurement instruments and simulate conditions similar to their own operating environments. Working together with experts from Endress+Hauser, they can then develop new solutions for their applications.
Attractive work setting
The building features numerous spaces and facilities designed with the needs of the employees in mind, allowing them to flourish and feel at home in their new work environment. The amenities include a gym, a nursing room for mothers, and a library, plus various places for individual and collective work in open spaces to ensure that the day-to-day work activities can be carried out in a productive and attractive setting.
Focus on sustainability
Endress+Hauser places a value on sustainability and energy efficiency with all of its construction projects. The new building in Mexico thus features solar panels. In addition, a water treatment and cleaning system was developed that feeds 7.2 cubic meters of water into the climate control and plumbing systems on a daily basis. Because of these measures, the new building was certified gold under the LEED system (Leadership in Energy and Environment), proving that it achieves significant energy and resource savings over its lifetime.
Closed-loop recycling system for carbon fiber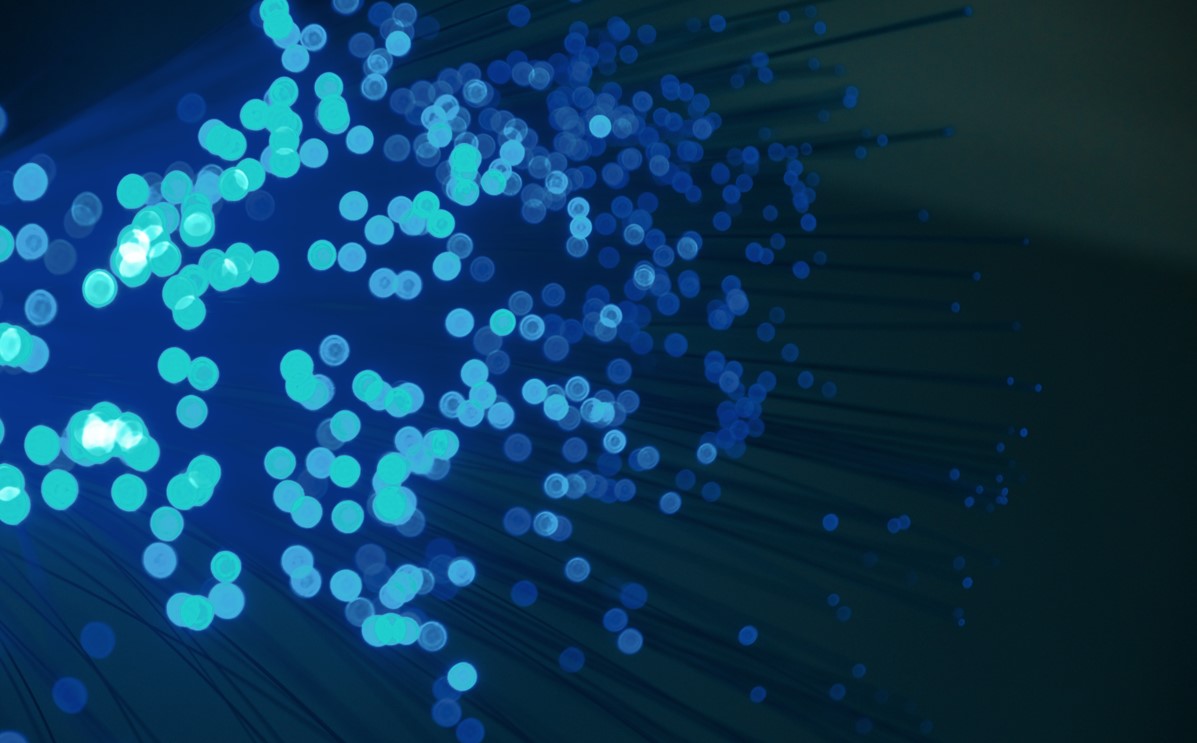 Together with the National Institute of Technology, Kitakyushu College and Tokyo University of Science Asahi Kasei, a diversified Japanese multinational company, has developed a new technology for recycling carbon fiber plastic compounds.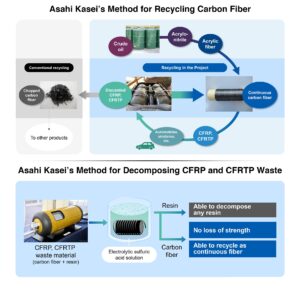 Carbon fiber reinforced plastics (CFRP) are highly attractive for various industries in demanding application fields due to their unique balance of rigidity, mechanical strength and light weight – also compared with conventional glass fiber reinforced plastics. However, CFRPs are expensive and challenging from a recycling perspective, as it is difficult to extract the carbon fibers from the resin after usage.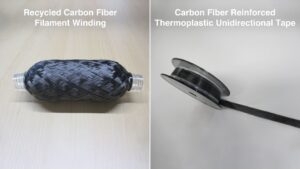 Together with its project partners at the National Institute of Technology at Kitakyushu College and the Tokyo University of Science, Asahi Kasei has developed a recycling method that allows carbon fibers to be extracted from CFRP or carbon fiber reinforced thermoplastics (CFRTP) used in automobiles. This results in high-quality, inexpensive continuous carbon fiber that can be recycled perpetually, contributing to circular economy. Unlike carbon fiber that is chopped up during the recycling process, Asahi Kasei's method allows carbon fiber to be extracted from a plastic compound seamlessly, resulting in continuous strands of carbon fiber that can be reapplied in exactly the same manner while retaining properties identical to the original substance.
The conventional technologies for recycling carbon fibers by chopping and re-applying them results in a product with lower quality and less durability, insufficient for high-performance applications. To address this issue, Asahi Kasei has developed an "electrolyzed sulfuric acid solution method" that allows the carbon fiber to retain its original strength and continuous nature while fully decomposing the resin the carbon fiber is embedded in. This allows for its continued use in high-performance applications and presents an inexpensive, circular solution to the end-of-life dilemma of carbon fiber plastic compounds. Thus, these carbon fiber compounds present in vehicles for weight reduction. It can be easily and inexpensively be broken down at end-of-vehicle-life and reapplied to new vehicles in the future. In addition, Asahi Kasei is developing a carbon fiber reinforced thermoplastic unidirectional tape (CFRTP-UD tape) that utilizes both recycled continuous carbon fiber and the company's Leona polyamide resin. Boasting a higher strength than metal, this CFRTP-UD tape can be applied to automobile frames and bodies, further enabling the recycling of end-of-vehicle-life parts into different, new automobile parts. This presents a solution to the long-term challenge that carbon fiber usage for vehicles has posed on the industry and is expected to economically benefit and strengthen carbon fiber's usage within the automobile industry on a global scale. Moving forward, Asahi Kasei will perform demonstrations and develop the business, aiming for practical application around 2030.