Optimized design


CVC from special urethane material
In the U.S., more than 5 million central venous catheters (CVCs) are inserted every year, which corresponds to 15 million days of treatment with CVCs. In Germany, this figure is 4.8 million in intensive care units alone. The use of these catheters is associated with some risks for the patient: the possible complications range from injured vessels and nerves to infections to pneumothoraxes, air embolisms and catheter sepsis, which can be fatal. In addition, these secondary diseases drastically increase health care costs. For this reason, efforts have long been made in medical technology to use new manufacturing methods to realize catheter designs that allow minimizing these dangers. For example, an international medical device company commissioned the experienced medical technology manufacturer Flexan to design catheters that facilitate insertion and positioning. To achieve this goal, the company chose a special urethane material that enters the body rigid but then becomes softer. This polymer was subsequently used to overmold thin-walled 5FR triple-lumen, 4FR double-lumen, and 3FR single-lumen small diameter PICCs. Flexan also designed and manufactured a 4FR catheter that has the same lumen as conventional 5FR catheters but a 14 percent smaller diameter. An overview of Flexan's manufacturing services and processes available for the manufacture of catheters will be presented at this year's Medica/Compamed.
Central venous catheters are catheters that are inserted into the upper or lower vena cava – just before the right atrium of the heart – via a large vein near the heart. The application of a CVC is actually a minimally invasive procedure, but it is still possible, among other things, to perform a malpunction, perforate a vein or damage nerves in the vicinity. This can cause complications that endanger the patient's health and consequently cause an increase in treatment costs. With new manufacturing technologies for central venous catheters, standardization of insertion techniques, and the use of ultrasound guidance, however, complication rates in the U.S. have already been reduced from 11.8 to 4 – 7 percent in recent years.
Special material and newly designed catheter tip reduce risk of complications
In order to further minimize these risks with its own products, an international medical device company has commissioned Flexan's experts to develop the critical manufacturing processes for a CVC with an optimized design that will significantly facilitate the insertion and correct positioning of its products. In support of the project, the U.S. contract manufacturer leveraged over two decades of specific PICC catheter design and manufacturing experience. For example, Flexan used a polyurethane material technology to fulfill the customer's requirements: "We were able to mold with a urethane material that is inserted into the body in a rigid state, but immediately becomes softer there due to the body temperature," says Eric King, V.P. and General Manager at Flexan. "This plays an important role in reducing complications in catheter positioning."
 For this project, Flexan was able to draw on a broad portfolio of processes, with which biomedical components made of polymer can be adapted to the desired application. For example, Flexan is able to design and manufacture thin-walled 4FR catheters that are 14 percent smaller in diameter than conventional 5FR catheters but still have the same lumen. The company has also been able to manufacture a 4FR thin-walled catheter that has a kink resistance comparable to that of a standard 5FR catheter with the same lumen size. Moreover, the company has extensive experience in shaping catheter tips. It employs the latest high frequency technology to design the tips in a way that reduces complications during insertion.
 Market growth opens up high future potential for new design
"Thanks to our previous experience and a very good cooperation with the client, we were able to achieve the specified project goal together," says King. "Within a project time of six to nine months, we succeeded in developing an optimized micro-catheter design, which significantly improves the functional performance of peripherally inserted central venous catheters." In addition, the Flexan team designed an efficient process control plan and inspection methods to ensure reliable binding between all vital catheter components. "This successful project for the development of a thin-walled catheter has paved the way for using the changed design for future orders. The potential is high as the global market for vascular access devices is expected to grow at an average annual rate of nearly 6.5 percent by 2023," concludes King.
Flexan at the Medica/Compamed 2019: Hall 8b, Stand F20-1
Merck


Virtual Annual General Meeting On May 28
Merck, a science and technology company, will hold its Annual General Meeting this year in virtual form on May 28. The company is thus making use of the possibilities afforded by the German legislator in view of the coronavirus pandemic. Within the scope of the Annual General Meeting, a resolution on the dividend proposal of € 1.30 per share will also be voted on. Payment is planned for June 3.
The Annual General Meeting will be publicly webcast in its entirety on the Internet. Physical participation is not possible. The invitation will be published by May 7, in keeping with the official deadline. Notes on exercising shareholder rights and further information on the virtual Annual General Meeting will be available as of May 7 on the website www.merckgroup.com/agm and in the invitation.
Merck had already announced back in March that it would postpone its Annual General Meeting originally planned for April 24 and hold it in virtual form as soon as possible in order to protect the health and safety of employees and shareholders.
Pharma and Medicine


Globe valves are granted USP Class VI certification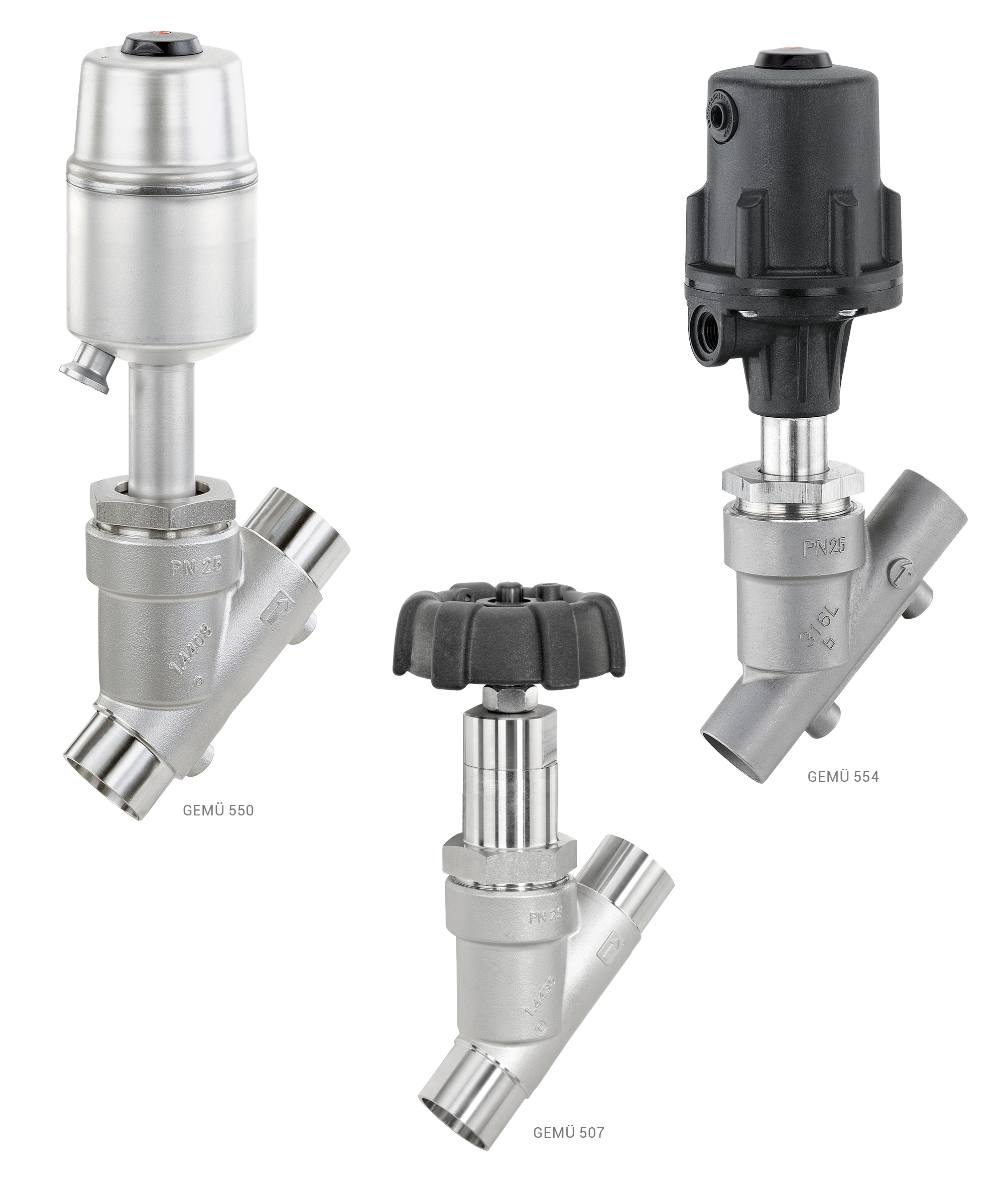 The Gemü globe valves 507, 550 and 554 with stainless steel valve bodies and PTFE seals from the valve specialist Gemü have been awarded approval in accordance with USP Class VI. They now comply with the prerequisites for application in the medical and pharmaceutical industries.
The U.S. Food and Drug Administration (FDA) divides the plastics used in the medical and pharmaceutical industries into six biocompatibility classes in the American Drugs and Medicines Register (USP). The most stringent of the six categories is the USP Class VI classification. It is the prerequisite for use of the materials in the medical and pharmaceutical industries.
With immediate effect, the Gemü globe valves 507, 550 and 554 with PTFE gland packing (Gemü code 5P) and stainless steel valve bodies (Gemü code 37, 34 or C2) now have certification in accordance with USP Class VI and are therefore approved for use in the medical and pharmaceutical industries.
Lab Inventory, Safety and Compliance Management System


System to Improve Scientists' Productivity in the Lab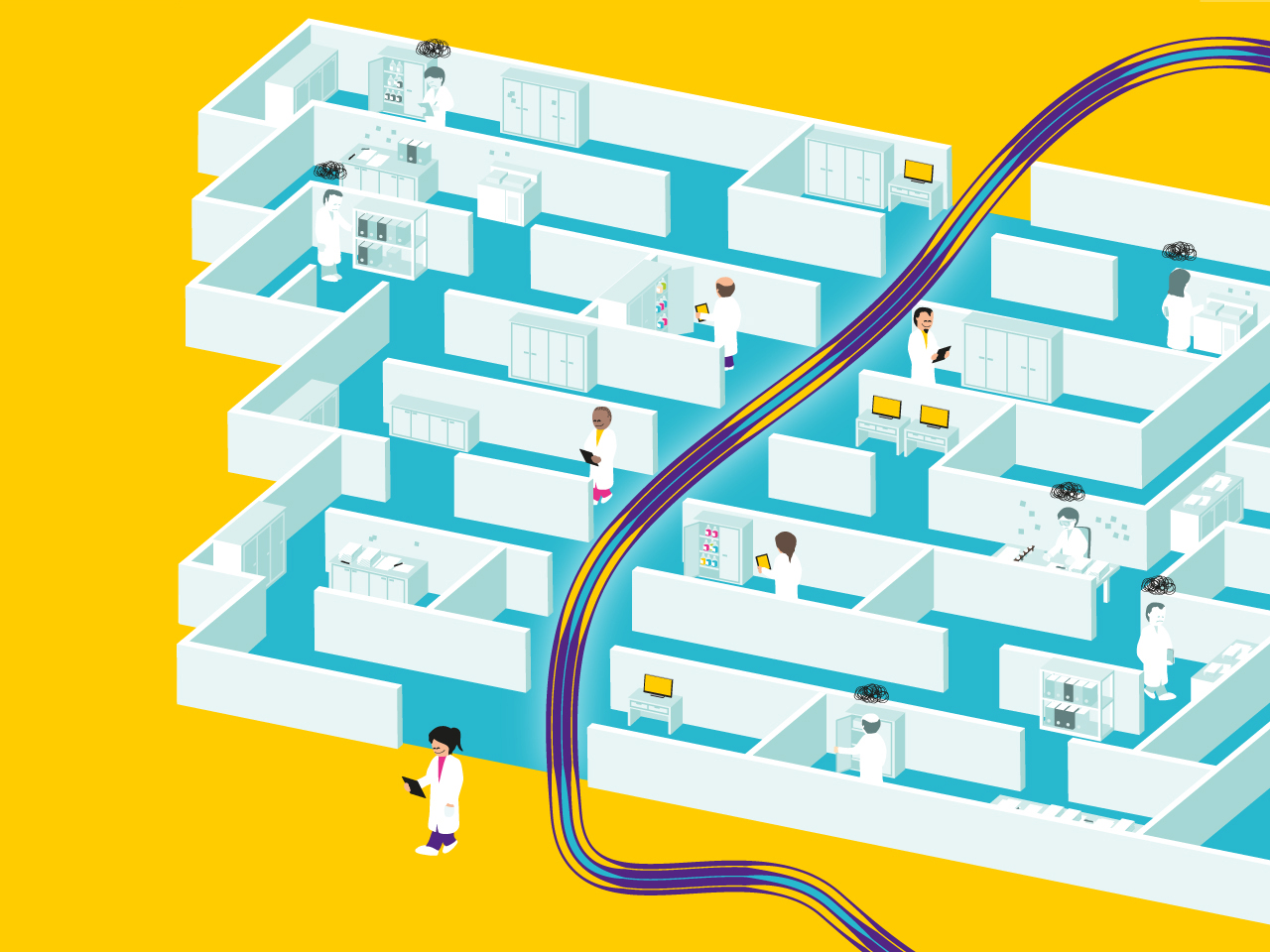 Merck, a science and technology company, today launched its Lanexo Lab Inventory, Safety and Compliance Management System, a new digital laboratory informatics solution designed to drastically reduce1 time in labs and improve data quality and traceability.
"Today, 85 percent of labs are using paper or Excel to manage consumables data, and 25 percent of time is spent managing these data — taking scientists away from bench research," said Jean-Charles Wirth, head of Applied Solutions, Life Science at Merck. "Lab efficiency is critical as it gives scientists more time to focus on their research and analytics work and less on administrative tasks, which ultimately leads to faster drug development. Our Lanexo System — with first-to-market features — underscores Merck's commitment to advancing and commercializing laboratory informatics."
Laboratory informatics is the application of data using a platform of software, data management tools and equipment that allow scientific data to be captured and interpreted for immediate use, and then stored for future research and development purposes. The laboratory informatics market, which accounted for $2.4 billion in 2018, is expected to reach $5.45 billion by 2027, according to a recent Research and Markets global market outlook report.
Merck is the first to offer radio-frequency identification (RFID) labels which auto-register open dates and calculate expiry dates. Through this digital data capture, the Lanexo System rapidly documents lab reagent data in real time. Digitalized inventory, expiration and storage monitoring reduces human error and safety risks and improves the reliability and traceability of compliance documentation. Ultimately, each reagent, including in-house preparations, can be instantly matched to a full audit report. Within an experimental workflow, the system allows for easy reagent identity checks and provides automatic alerts, helping scientists to avoid using expired reagents and minimizing experimental error.
The cloud-based Lanexo System can be easily set up and rapidly integrated into existing lab workflows. It includes mobile (Android) and web applications and is designed for use in highly regulated analytical and research labs in pharmaceutical, quality assurance / quality control and industrial testing markets.
Merck last year launched Milli-Q Connect, a cloud-based service portal for its water purification systems, and also acquired BSSN Software, a lab informatics company that makes data more readily accessible for ease of integration, collaboration, analysis and long-term archiving.