IFFA 2019


Cutting-edge technology and in-depth process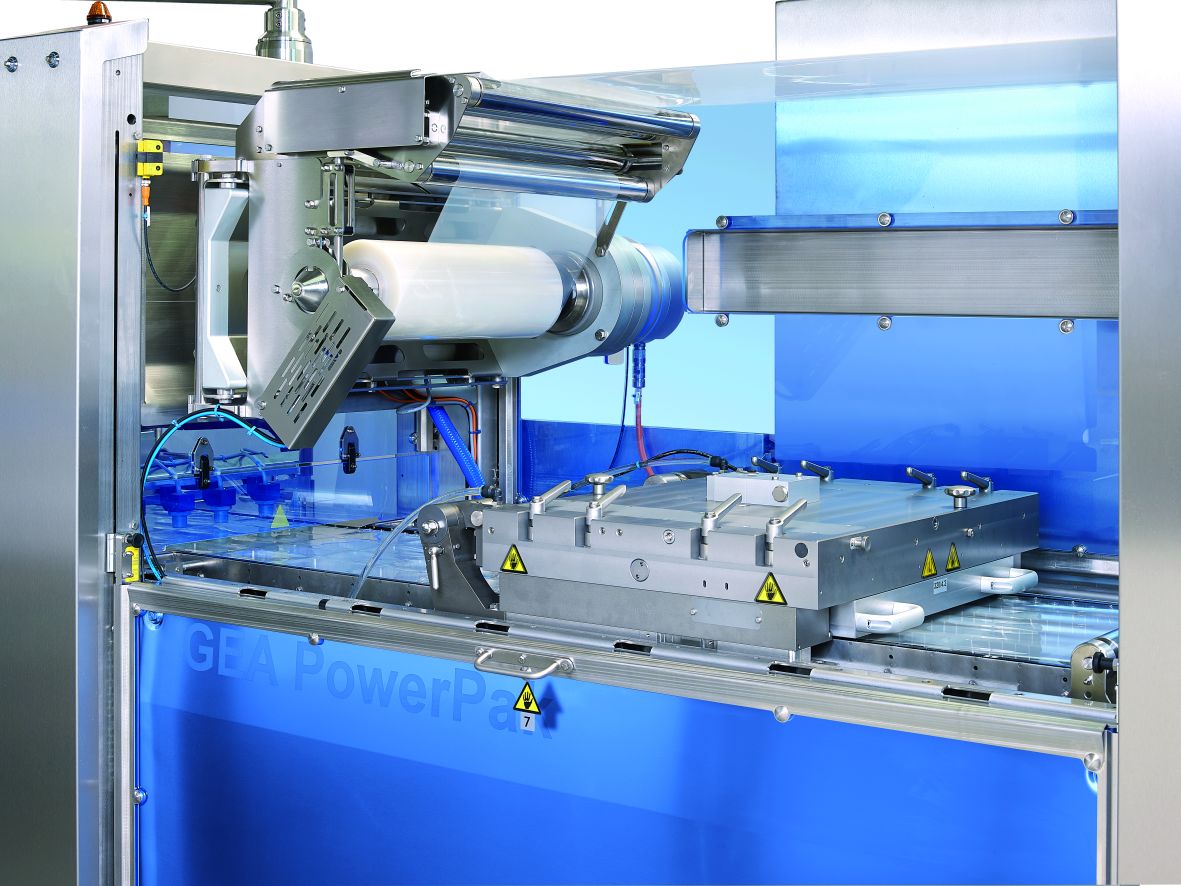 From May 4 to 9 at IFFA, Frankfurt (Germany) Gea will present their process expertise, technology leadership and customer-centric services for the meat industry under the motto 'Excellence at Every Stage'. The technology leader will be exhibiting at booth D06 in hall 8 and focus on four main application areas that link back to this year's theme, specifically: tempura-coated and homestyle coated products, the art of bacon making and sausage. Key processing and packaging exhibits will be linked to the four application areas, demonstrating the benefits of automation; optimal process control; as well as the efficient use of resources, energy and labor in meat manufacturing. Excellence at every stage is more than just a theme; it is a promise found at the core of Gea's food processing and packaging business, which encompasses our technology, service and our people, who strive to deliver maximum performance at each stage of the journey from ingredients to a delicious food product.
Technology in focus
Key innovations from the equipment side include the new MultiJector 2mm, the new multi-purpose brine injector with flexible needles; the new thermoforming packaging machine PowerPak Plus, the first inline smoking application SuperHeatSmoke on Gea CookStar and the CutMaster Duo, a powerful raw sausage cutter with two independent drives, each with variable speed control. Additionally, attendees will get to see the new decanter series, Gea ecoforce for processing high quality animal by-products and Gea's inline freezer control system Callifreeze.
IFFA attendees visiting the Gea booth will have the opportunity to engage with the company's technology at varying levels via live demonstrations of innovative food products made on Gea equipment, through VR tours and interactive presentations.
Uniform injection thanks to unique 2mm OptiFlex needles
The new brine injection system in the Gea MultiJector 2mm is specifically dedicated to precise bacon and poultry processing, for 700 mm wide lines. The system features two millimeter OptiFlex needles, to date only available from Gea, which deliver a tight injection pattern, allowing for exceptional injection accuracy, product quality and consistency. The new equipment is seamlessly integrated within the Gea SuperChill brine chiller and the Gea MultiShaker, which removes excess brine, closes needle marks and activates proteins, ultimately resulting in low standard deviation during production and thus increasing quality, yield and profit.
Gea at the IFFA 2019: Hall 8, Stand D06
Feeder Design for the Pharmaceutical Industry


Feeding Solution for Demands of Processing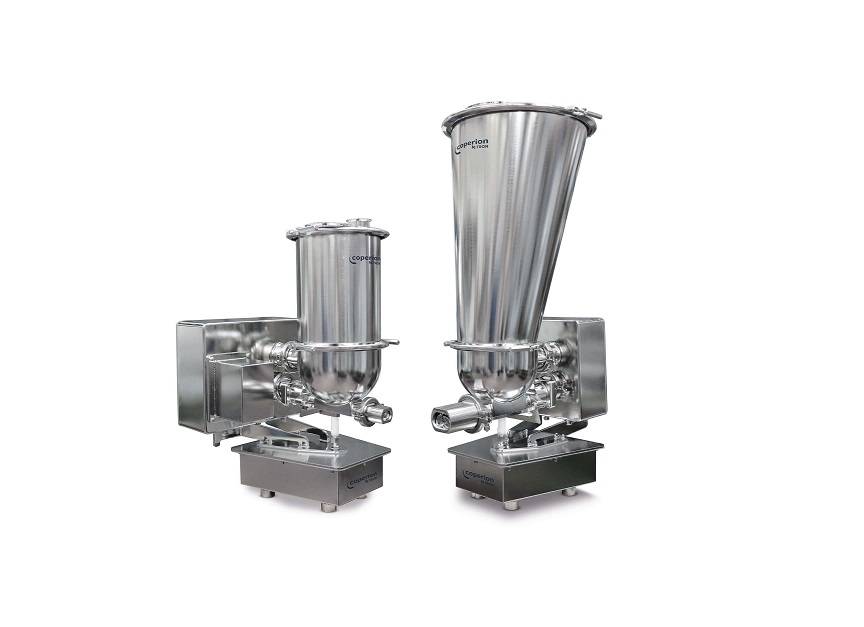 At this year's Interphex as well as at Powtech Coperion K-Tron will display the next generation of its highly accurate, gravimetric K3-PH feeders for the pharmaceutical industry. These modular feeders have been specially designed to meet the growing demands of continuous processing. Thanks to the use of a smaller D4 platform scale incorporating the patented and highly accurate Smart Force Transducer (SFT) weighing technology, they require significantly less floor space compared to previous models. Depending on the process and requirements, several feeders can be grouped into a cluster, for example for continuous processes such as direct compression (CDC), extrusion, wet and dry granulation, and continuous coating as well as traditional batch processes.
Easy handling and better product quality
The modular design of this innovative feeder line simplifies cleaning and reduces changeover times. The "Quick Change" design, whereby the feeder bowl can be quickly decoupled from the feeder drive, also enables simple and fast product changes. By simply releasing two clamps, the used feeding unit can be removed and replaced with a clean one.
The three available Coperion K-Tron feeder types QT20, QT35 and QS60 (twin and single screw) can be used with the same scale and drive units. They are interchangeable, depending on the product to be fed, the required feed rates and the necessary scale resolution. For an optimal Wet-In-Place (WIP) result, every unit has an integral two degree pitch facilitating maximum drainage during the cleaning process. In addition, the feeder bowls and hoppers feature a new improved seal design for optimal product containment. The complete line of equipment is engineered to meet the rigid requirements of the pharmaceutical industry, including strict adherence to cGMP guidelines and standards as well as the use of FDA approved materials of construction. Initial industry reactions to the design include very positive comments on the use of a single gearbox for the complete speed ranges of all feeder models.
High-accuracy weighing with patented SFT technology
The new D4 platform scale features the same state-of-the-art sanitary design of the established Coperion K-Tron D5 scale. Smooth, crevice free surfaces prevent deposit of dust and product residue and enable easy cleaning. The redesign of the scale from a round design to a trapezoid design features a much smaller footprint and facilitates an optimized multi-feeder arrangement. This is especially useful in areas with limited space, where multiple ingredients must be fed into one process inlet. At the heart of the new D4 scale, Coperion K-Tron's patented SFT single wire weighing technology provides a highly accurate weight signal with a resolution of 1:4,000,000 in 80 ms. The electronics include linearization, temperature compensation and a digital low-pass filter to reduce the effect of plant vibration. The 100% digital design eliminates the need for calibration.
Coperion at the Interphex 2019: Booth 2558
Coperion at the Powtech 2019: Hall 4, Booth 290
Simotics Connect 400


Greater efficiency with connectivity module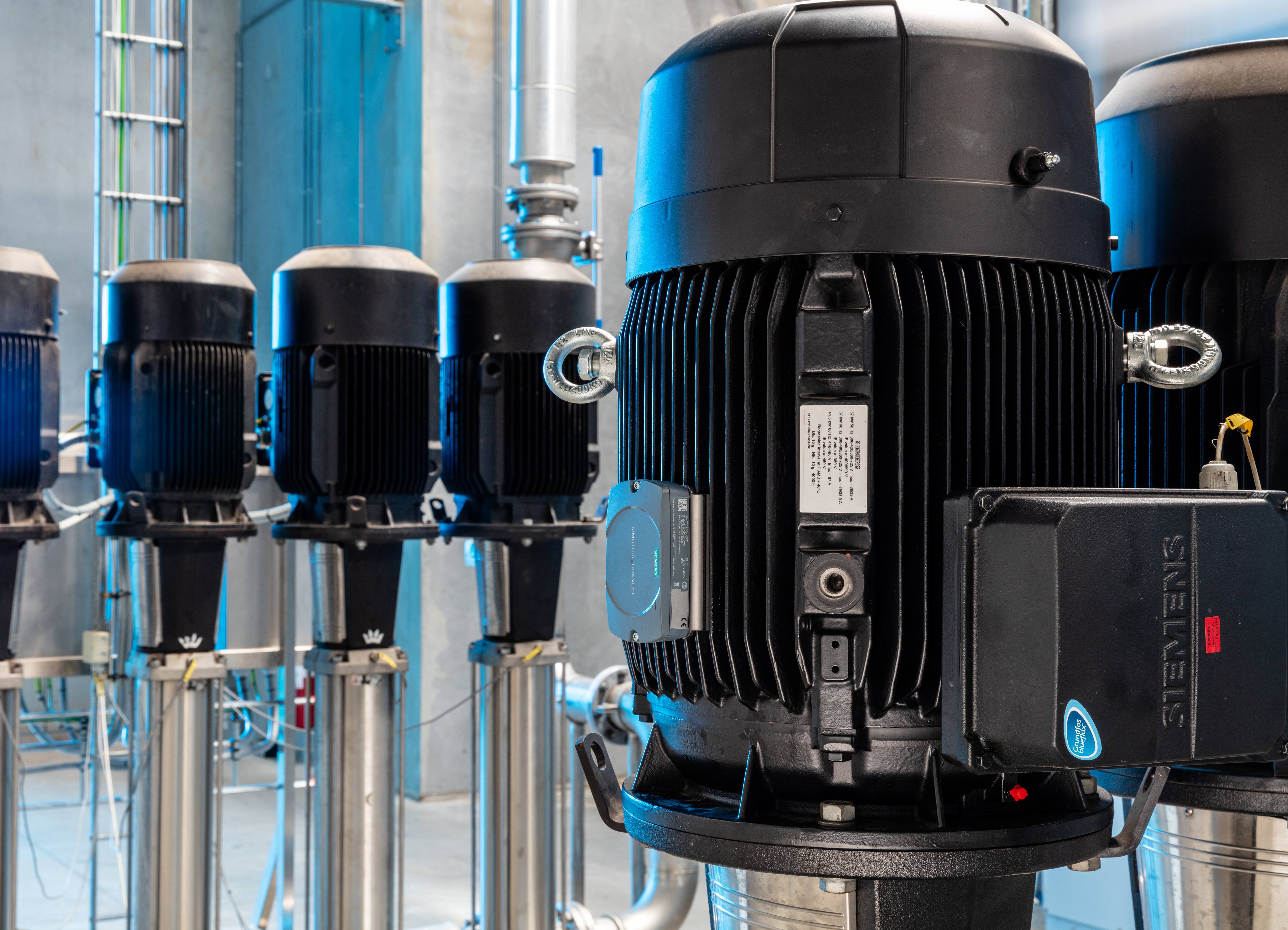 In future, it will be possible for existing motors operating in the field to be retrofitted with the Simotics Connect 400 connectivity module from Siemens. This will allow size AH100 to AH450 low-voltage motors operated directly from the mains to transmit operating data straight to the cloud-based Sidrive IQ Fleet App without the need for any structural modifications. Regular data analysis allows plant operators to quickly and efficiently oversee the operational status of their drive systems and plan a servicing schedule based on actual requirement. This not only improves efficiency, but also optimizes serviceability and extends service life. Typical applications requiring monitored low-voltage motors include pumps, fans and compressors.
At this year's Hannover Messe; Siemens will be using a brownfield application to demonstrate how plant availability can be optimized in future using Simotics Connect 400. The connectivity module comes with all the sensors required for capturing motor vibration or temperature-related data, a Wlan communication module and a battery to enable independent operation. The module processes and saves the operating data, and sends it to the Sidrive IQ Fleet App for cloud-based analysis. Special algorithms use the data to generate meaningful key performance indicators (KPIs) which describe the status of the motors, and are used to determine any concrete need for action. If required, the modules can be retrofitted to legacy motors to improve reliability and availability and boost performance.
Sidrive IQ: IoT digitalization portfolio for drive systems
Sidrive IQ is an essential component of the Siemens digitalization portfolio which opens up wide-ranging scope for IoT (Internet of Things) optimization across the entire drive train – from production through to servicing. Sidrive IQ MindSphere offers a variety of different applications and customized services. Sidrive IQ Fleet is used predominantly in process industry applications, and Analyze MyDrives is designed in the main for the discrete manufacturing industry. Both applications enable the visualization, analysis and monitoring of drive data.
The Sidrive IQ application Analyze MyDrives additionally allows the operating status of Sinamics low-voltage converters to be reliably and conveniently monitored, while gathering and analyzing their operating data. By continuously monitoring power consumption, torque and frequency and also measuring energy flows, users can identify any optimization and maintenance requirement and so initiate any necessary actions in good time. This reduces the need for fixed-interval maintenance, making for greater machine productivity and allowing energy saving potential to be identified.
As a result, plant operators benefit from improved plant availability. A range of connectivity modules for low-voltage and medium-voltage converters as well as low-voltage and high-voltage motors are available from Siemens for linking drive systems to the cloud.
Siemens at the Hannover Messe 2019: Hall 9, Stand D35
Hannover Messe 2019


Maintenance-friendly positive displacement pumps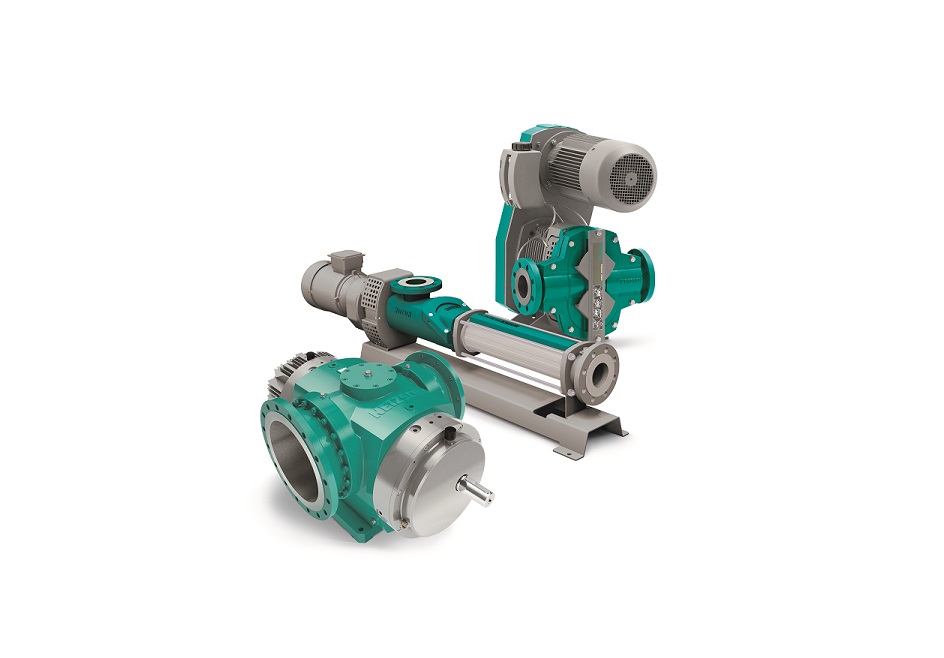 Netzsch Pumps & Systems will exhibit their positive displacement pumps' range from 1 – 5 April 2019 at the industrial fair in Hannover. In addition to the Notos screw pumps, the comapny also presents the Nemo progressing cavity pumps and Tornado rotary lobe pumps. A new size has been developed for the Tornado rotary lobe pump in all-metal for the process industry.
Pumps have to be reliable, low-maintenance and long-lasting as the heart of plants. With the modern positive displacement pump technology you are well equipped. The compact Tornado rotary lobe pumps, the proven Nemo  progressing cavity pumps and the powerful Notos multi screw pumps reliably and safely pump different and most difficult media. With the new FSIP technology (Full Service In Place), Netzsch puts highest maintenance-friendliness and reliability first.
With the new size of the Tornado all-metal pump 06/300, up to 300 m³ / h at a pressure of up to 6 bar can be conveyed. The ball passage is 66 mm.
Netzsch at the Hannover Messe 2019: Hall 14, Stand G 43 (Pump Plaza)