CureVac Appoints Dr. Franz-Werner Haas as Chief Executive Officer and Dr. Igor Splawski as Chief Scientific Officer
CureVac today announced that Dr. Franz-Werner Haas, previously acting Chief Executive Officer and Chief Operating Officer (COO), has been appointed Chief Executive Officer (CEO).
Before Dr. Haas joined CureVac in June 2012, he worked as Vice President Operations and Chief Compliance Officer of SYGNIS Pharma AG, where he was responsible for the execution of M&A and capital market transactions. Dr. Haas started his professional career as an assistant to the management of a privately-held holding company before assuming several management positions in the life sciences industry, including Vice President and General Counsel of LION bioscience and General Counsel of Sirona Dental Systems. He studied law at the University of Saarbruecken, Catholic University of Leuven and the University of Edinburgh.
In addition to the appointment of Dr. Haas as CEO, CureVac has announced that Igor Splawski, Ph.D., joins the executive team as Chief Scientific Officer with immediate effect. In this role, he will be responsible for leading CureVac's mRNA biology research. Dr. Splawski comes to CureVac from the Novartis Institutes for BioMedical Research (NIBR), where he served for two years as Executive Director and Site Head of the NIBR Biologics Center in Cambridge, Mass. Dr. Splawski was an Assistant Professor at Harvard Medical School from 2005 to 2008 and has a Ph.D. in human genetics from
Pumpenfabrik Wangen GmbH appoints new Managing Director and CEO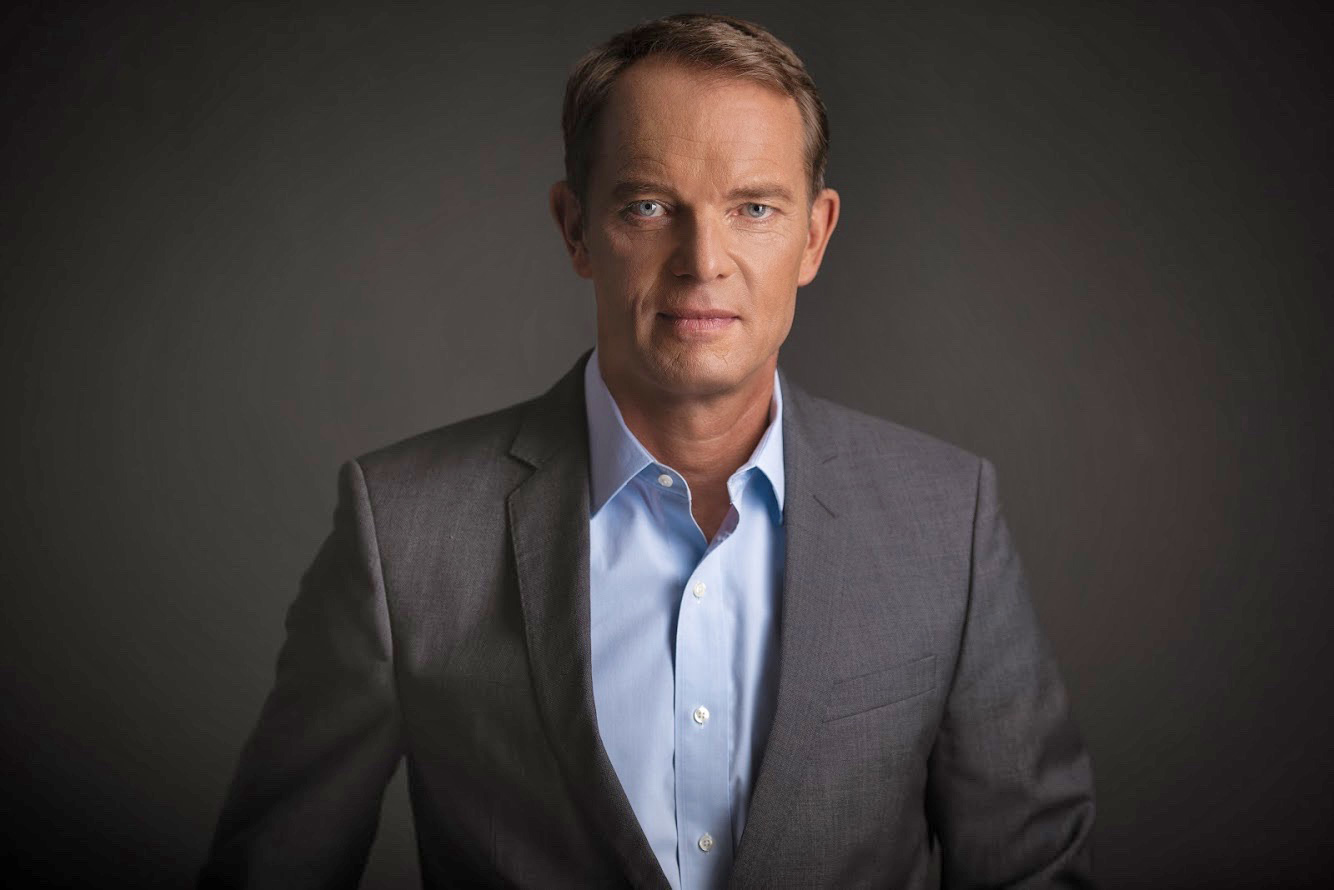 Pumpenfabrik Wangen, a manufacturer of cavity and screw pumps, appoints a new Managing Director and CEO: As of November 2, 2020, Claus Garnjost will lead the company based in Wangen,
Germany. CEO Markus Hofheinz has left the company to pursue new professional opportunities.
With Claus Garnjost (58), WANGEN PUMPEN gains an experienced and well-connected manager for the mechanical and plant engineering sectors. Before joining Pumpenfabrik Wangen, Garnjost was responsible for the strategic development of Leistritz AG, a 2000-strong producer of screw pumps, turbine parts, extrusion systems as well as machine tools and other tools, as both CTO/COO and Board Member. Previously Garnjost served as CEO for Gildemeister Drehmaschinen (a subsidiary of DMG MORI), and as COO for Gebr. Heller Maschinenfabrik and Coperion Werner & Pfleiderer.
He holds a degree in engineering and began his career at MAN Roland Druckmaschinen AG.
Together with CFO Lorenz von Haller, the extended management, the shareholders and all employees, Garnjost will continue on Pumpenfabrik Wangen's current growth trajectory and continuously expand into new areas fit for strategic growth.
Shareholders and workforce of Pumpen Wangen express their thanks to Mr. Hofheinz for his services over the past two and a half years and wish him all the best in his future endeavours.
New belt press range for the environment industry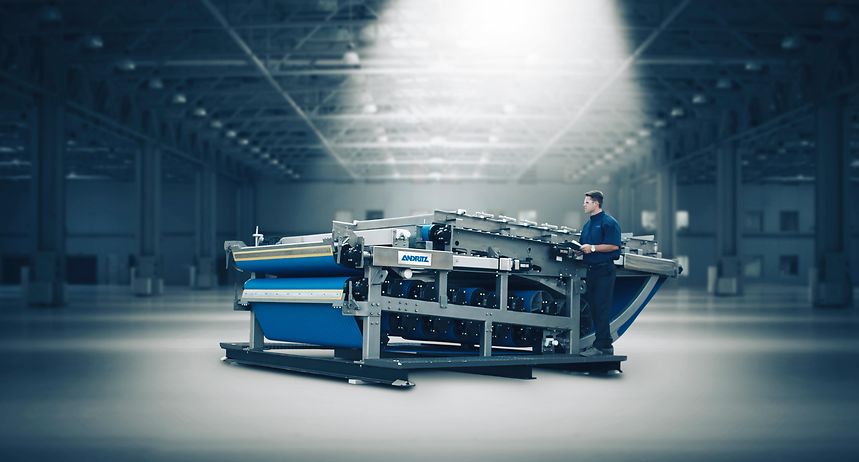 International technology group ANDRITZ presents the SME-Q and the SMX-Q, the new belt presses for the environment industry reflecting the very latest state of the art. Due to their low-profile components, they are extremely operator-friendly and feature high quality design with low maintenance needs, thus ensuring maximum performance in terms of dryness and throughput.
Different Models for a wide range of requirements
The medium-pressure belt filter presses in the new SME-Q range are suitable primarily for standard and medium duty performance levels, while the high-pressure belt presses in the SMX-Q series were developed for medium to heavy-duty performance levels where each individual machine must achieve high throughputs. The two machines include the same features in terms of design and have an extra-long thickening zone, a camber wedge for a steady, optimized pressure increase, a low profile, and an open, stainless steel frame structure for easy access. Both models will provide excellent operating availability and reliability in operation.
Investement versus throughput and perfomance
Compared to the SMX-Q, the medium-pressure belt press SME-Q provides a smaller footprint at lower investment cost and has been specifically developed for small to medium-sized sewage treatment plants and for industrial applications. The investment costs are low due to its optimized structural weight. In addition, the innovative design of the belt press makes it possible to dismantle parts of the machine quickly and easily so that it can be transported in conventional containers or on standard-size trucks.
The high-pressure belt press SMX-Q delivers highest throughputs thanks to its large filtration and pressing area. Its robust frame structure generates high belt tension and high pressure on the sludge to provide the best dewatering performance for a belt press. The specific features of the SMX-Q enable this machine to be adapted to almost any application – even with the most challenging dewatering requirements.
Among the advantages of the new ANDRITZ belt presses are the lower investment costs (SME-Q) compared to other products currently available on the market, perfect dewatering results, highest throughputs, and lowest residual moisture. They offer the right technical solution for municipal and industrial sludge treatment plants, for thickening and dewatering in a single stage (thanks to the efficient thickening zone or combination with a gravity table) and for achieving high efficiency in specific applications such as pulp and paper, manure, biogas, slaughterhouse and chemical sludges.
ANDRITZ SEPARATION
Provides mechanical and thermal technologies and services for solid/liquid separation, serving the chemical, environmental, food, mining and minerals industries. The customized, innovative solutions focus on minimizing the use of resources and achieving highest process efficiency, thus making a substantial contribution towards sustainable environmental protection. In addition, the business area offers technologies and services for the production of animal feed and biomass pellets.
Polycarbonate


SABIC partners with Elkamet
Sittard, The Netherlands, September 15, 2020 – SABIC, today announced its partnership with Elkamet Kunststofftechnik GmbH, an industry leader in the plastics processing industry. Elkamet will be using SABIC's LEXAN™ polycarbonate (PC) resin based on certified renewable feedstock in several end applications for the lighting industry.
In October 2019, SABIC launched its polycarbonate based on certified renewable feedstock – an engineering thermoplastic resin that is part of the company's TRUCIRCLE™ solutions for certified renewable products. The polycarbonate provides SABIC and its direct and ultimate customers with more sustainable solutions and associated benefits. Based on our cradle-to-gate peer-reviewed LCA study, use of SABIC's LEXAN polycarbonate resin can potentially result in reductions in carbon footprint of up to 61% and fossil depletion reduction of up to 35%.
"Our polycarbonate (PC) based on certified renewable feedstock solution supports the pursuit of a more circular economy, one that prioritizes resource conservation and environmental sustainability, recycling and recovery technologies, allowing us to capture the greatest value from materials that have traditionally been discarded", said Mark Vester, Circular Economy Leader at SABIC. "We are delighted to be partnering with Elkamet, part of our ongoing commitment to our customers who are increasingly looking for more sustainable solutions in response to consumer requirements," Vester continued.
"Elkamet is the first in the lighting industry to offer an alternative for our customers in order to keep up with the trend towards more sustainability in the development of plastic components," said Lukas Platt, Sales, at Elkamet. "Diffusors/covers are one of the biggest parts of a luminaire that are made of plastic. By producing them using renewable resources, lighting manufacturers can make a huge sustainability impact. We are very happy to partner with SABIC, whose polycarbonate based on certified renewable feedstock ensures that the customer does not have to make a compromise between sustainability and material properties. In addition, a huge benefit of this solution is that design and application requirements for Elkamet profiles made of SABIC's material remain the same," concluded Platt. 
Elkamet has also been ISCC certified, in order to give SABIC and Elkamet's common customers a consistent proof of a sustainable supply chain.
"Since the launch of our renewable PC at K2019 trade show in Dusseldorf last year we have had a lot of interest shown in the solution from a broad range of industries. We are delighted to have Elkamet onboard. A further step towards transforming the value chain together – to realize a more responsible value chain, creating positive impact on environmental challenges," said Lennard Markestein, Director Engineering Thermoplastics at SABIC.
SABIC's TRUCIRCLE portfolio and services for circular solutions span; design for recyclability, mechanically recycled products, certified circular products from feedstock recycling of used plastics and certified renewables products from bio-based feedstock.