Merck and Broad Institute


CRISPR License Framework to Encourage Innovation
Merck, a science and technology company, and the Broad Institute of MIT and Harvard (Boston, Massachusetts) announced an agreement to offer non-exclusive licenses to CRISPR intellectual property (IP) under their respective control for use in commercial research and product development.
"Together with the Broad Institute, we are simplifying the path to licensing CRISPR technology, which will make it more widely available to the global research and discovery community," said Udit Batra, member of the Merck Executive Board and CEO Life Science. "Through this agreement, we will make it easier for our customers to be successful in their research that shortens drug development timelines for previously untreatable diseases."
Broad Institute and Merck share the goal of enabling all entities to apply the technology with a wider range of CRISPR tools. To streamline access for scientists, Broad Institute will offer licenses to Merck's and Broad Institute's CRISPR IP portfolios to potential licensees for internal research use and for commercial research tools and kits. Under the agreement, companies applying CRISPR in their research and development activities can license both sets of IP through Broad Institute. The framework is designed to allow other key patent holders to participate in the future — either through this framework or via a third-party patent pool or collaboration — to further streamline non-exclusive access to key CRISPR technology.
"We believe that key CRISPR patent holders should come together to simplify and open up access, and this agreement is another example of a partnership that helps maximize and streamline access to these important scientific tools," said Issi Rozen, Chief Business Officer of the Broad Institute. "Broad Institute already licenses CRISPR non-exclusively for all applications, with the exception of human therapeutics. We are actively working to ensure the widest and simplest possible access to key CRISPR intellectual property."
The institutions worked together to develop a framework that (i) continues to provide non-exclusive access to Broad-controlled IP co-owned with its collaborators (including Harvard University, the Massachusetts Institute of Technology, New York Genome Center, New York University, The Rockefeller University, the University of Iowa Research Foundation, The University of Tokyo, the Whitehead Institute for Biomedical Research and others) and (ii) provides non-exclusive access to IP from Merck, with certain limitations specific to the Merck IP for creation of rodent models.
Features of the licensing framework:
Merck's IP for CRISPR technology, offered under the Sigma-Aldrich portfolio brand, will become available royalty-free to non-profit academic institutions, non-profit business communities and governmental agencies for their internal research, consistent with the Broad Institute's long-standing practice and requirements.
Licenses follow Broad Institute's and Merck's ethical licensing considerations, which exclude certain CRISPR technology applications, such as any for clinical human germline editing.
Each organization can continue offering licenses independently, outside of this framework.
In addition to IP from Broad Institute and Merck, this licensing framework includes certain Broad IP co-owned with multiple other institutions: Harvard University, the Massachusetts Institute of Technology, The Rockefeller University, the University of Iowa Research Foundation, the University of Tokyo, the Whitehead Institute for Biomedical Research and others.
Broad Institute and Merck have each developed guidelines that support research with genome editing under careful consideration of ethical and legal standards. The Broad Institute outlines "institutional policies on IP licensing" on its website. Merck has established an independent, external Bioethics Advisory Panel to provide guidance for research in which its businesses are involved, including research on or using genome editing, and has defined a clear operational position taking into account scientific and societal issues to inform promising therapeutic approaches for use in research and applications.
Management change


Multivac sets a course for the future
After more than 18 years as CEO of the Multivac Group, Hans-Joachim Boekstegers will hand over the business on 1 January 2020 to his director colleagues, Christian Traumann and Guido Spix, and bow out of the company. Mr Traumann and Mr Spix will manage the company jointly in future.
Hans-Joachim Boekstegers joined the Multivac Group as CEO on 1 April 2001 and has since played a determining role in driving forward the successful development of the company. Mr Boekstegers was responsible in particular for the systematic expansion of the product portfolio and Multivac's sales and service network. With 85 of its own subsidiaries, Multivac is today one of the leading manufacturers worldwide of packaging and processing solutions. During this time the company's turnover was more than quadrupled, reaching some 1.1 billion euros at the end of 2018, and the number of employees rose from 1,600 to around 5,900.
With effect from 1 January 2020 Christian Traumann and Guido Spix will take up dual leadership of the Multivac Group. Mr Traumann will assume responsibility for Sales and Finance, while Mr Spix will become responsible for Technology and Production.
Christian Traumann had been Commercial Head of the Multivac Group since the beginning of 2002, before being appointed as Director and CFO for the Group in August 2008. Guido Spix joined the company as Director in March 2009 and has since assumed the position of CTO/COO.
In order to ensure that there is continuity in Multivac's strategic direction, the course is already being set with an extended planning phase for the transfer of responsibilities to Mr Boekstegers's successors. Mr Boekstegers will continue until the end of the year to guide Multivac's destiny as usual, and he will remain on friendly terms with the company after this period.
New gearbox solution


Efficient conveyor belt drive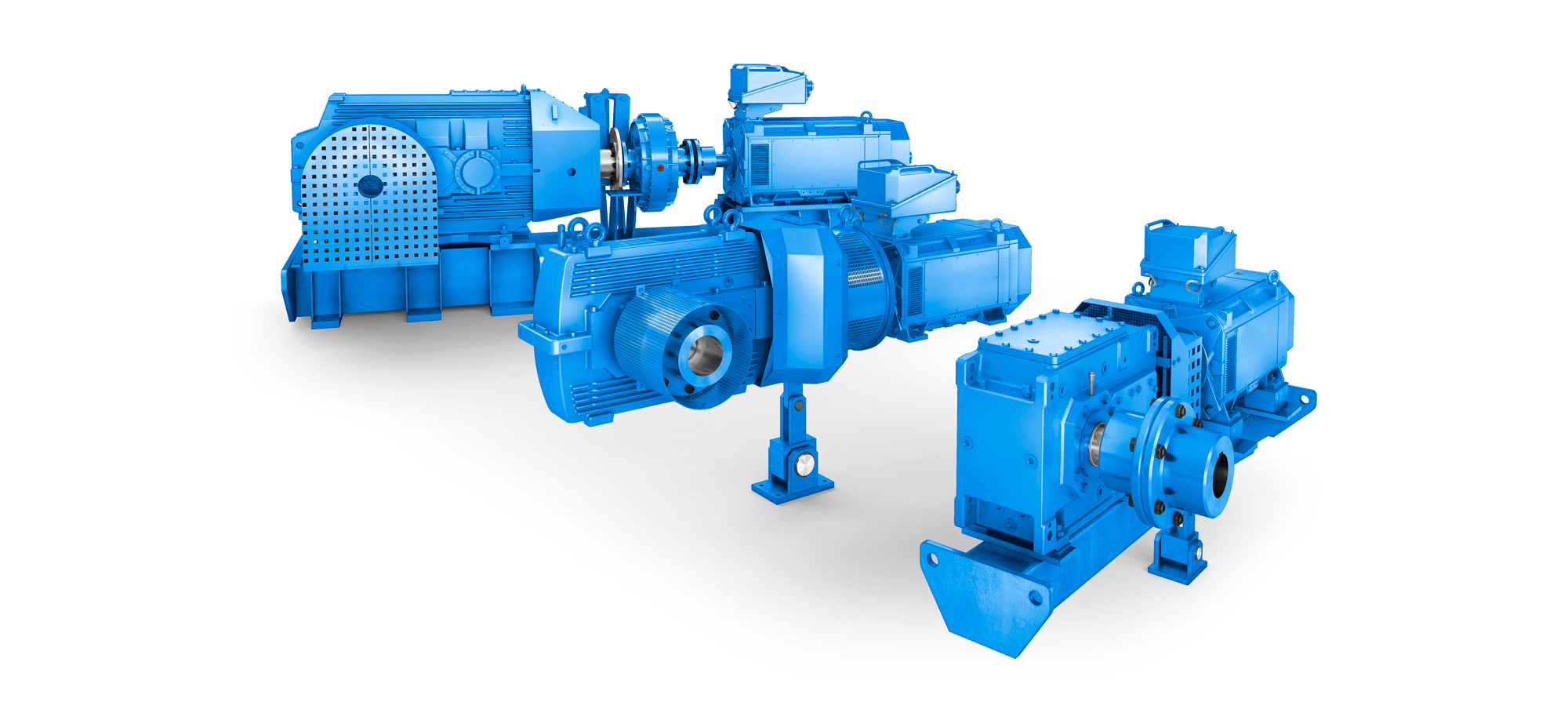 The new gearbox solutions with low loss and high transmission power. Efficient conveyor belt drive: High quality. High transmission. Maximum efficiency.
Request info material now!
You would like to know more? Just fill out the form.
New State-Of-The-Art Production


SIG announces further Asia-Pacific expansion
As the Asia-Pacific region continues to be one of the major growth engines for aseptic carton packaging, SIG has announced investment in the region with the construction of a second production plant in Suzhou, China.
To meet current and future customer demand, the new 120,000 square meter plant is expected to be operational in early 2021 and will be situated at the Suzhou Industrial Park (SIP), close to the company's existing production facility and Tech Centre. With a total investment of EUR 180 million, the new plant will ensure exceptional delivery on outstanding opportunities in the Asia-Pacific region, where most countries continue to grow significantly. The plant is expected to achieve world-class environmental, safety and operational performance right from the start.
The new production facility is testament to SIG's strong partnership with SIP and the local government, as well as its unparalleled commitment to deliver world-class packaging, service and the most modern solutions to the rapidly growing Asian markets and to China in particular. SIG's recently opened cutting-edge Tech Centre in Suzhou supports customer collaboration in the development and implementation of innovative product concepts and market-ready packaging solutions.
Across Asia, millions of people are only now starting to consume packaged food and beverages. The rise of new consumers, driven by increasing income, changing lifestyles and new consumption habits, represents a huge opportunity for aseptic carton packaging with its long shelf life without the need of a cooling chain.
At the same time, young and growing populations are adopting modern lifestyles in urban areas, with more on-the-go consumption, an increasing awareness of health and wellness, and a growing demand for high-quality nutritional food and beverage products.
"The food and beverage market in Asia has seen continuous growth and is expected to continue on that path. Our new production plant will ensure we continue to excel at bringing new and exciting product and packaging concepts to market, quickly and efficiently. Together with our Tech Centre close by, the new plant is another pivotal moment for SIG in Asia. We will grow our business in the APAC region, but also expedite true beverage and dairy innovation for our customers, so they can quickly adapt to the changing lifestyle needs of Asian consumers."

Rolf Stangl, CEO at SIG