Merck and Broad Institute


CRISPR License Framework to Encourage Innovation
Merck, a science and technology company, and the Broad Institute of MIT and Harvard (Boston, Massachusetts) announced an agreement to offer non-exclusive licenses to CRISPR intellectual property (IP) under their respective control for use in commercial research and product development.
"Together with the Broad Institute, we are simplifying the path to licensing CRISPR technology, which will make it more widely available to the global research and discovery community," said Udit Batra, member of the Merck Executive Board and CEO Life Science. "Through this agreement, we will make it easier for our customers to be successful in their research that shortens drug development timelines for previously untreatable diseases."
Broad Institute and Merck share the goal of enabling all entities to apply the technology with a wider range of CRISPR tools. To streamline access for scientists, Broad Institute will offer licenses to Merck's and Broad Institute's CRISPR IP portfolios to potential licensees for internal research use and for commercial research tools and kits. Under the agreement, companies applying CRISPR in their research and development activities can license both sets of IP through Broad Institute. The framework is designed to allow other key patent holders to participate in the future — either through this framework or via a third-party patent pool or collaboration — to further streamline non-exclusive access to key CRISPR technology.
"We believe that key CRISPR patent holders should come together to simplify and open up access, and this agreement is another example of a partnership that helps maximize and streamline access to these important scientific tools," said Issi Rozen, Chief Business Officer of the Broad Institute. "Broad Institute already licenses CRISPR non-exclusively for all applications, with the exception of human therapeutics. We are actively working to ensure the widest and simplest possible access to key CRISPR intellectual property."
The institutions worked together to develop a framework that (i) continues to provide non-exclusive access to Broad-controlled IP co-owned with its collaborators (including Harvard University, the Massachusetts Institute of Technology, New York Genome Center, New York University, The Rockefeller University, the University of Iowa Research Foundation, The University of Tokyo, the Whitehead Institute for Biomedical Research and others) and (ii) provides non-exclusive access to IP from Merck, with certain limitations specific to the Merck IP for creation of rodent models.
Features of the licensing framework:
Merck's IP for CRISPR technology, offered under the Sigma-Aldrich portfolio brand, will become available royalty-free to non-profit academic institutions, non-profit business communities and governmental agencies for their internal research, consistent with the Broad Institute's long-standing practice and requirements.
Licenses follow Broad Institute's and Merck's ethical licensing considerations, which exclude certain CRISPR technology applications, such as any for clinical human germline editing.
Each organization can continue offering licenses independently, outside of this framework.
In addition to IP from Broad Institute and Merck, this licensing framework includes certain Broad IP co-owned with multiple other institutions: Harvard University, the Massachusetts Institute of Technology, The Rockefeller University, the University of Iowa Research Foundation, the University of Tokyo, the Whitehead Institute for Biomedical Research and others.
Broad Institute and Merck have each developed guidelines that support research with genome editing under careful consideration of ethical and legal standards. The Broad Institute outlines "institutional policies on IP licensing" on its website. Merck has established an independent, external Bioethics Advisory Panel to provide guidance for research in which its businesses are involved, including research on or using genome editing, and has defined a clear operational position taking into account scientific and societal issues to inform promising therapeutic approaches for use in research and applications.
Cybersecurity


Industrial application hosting platform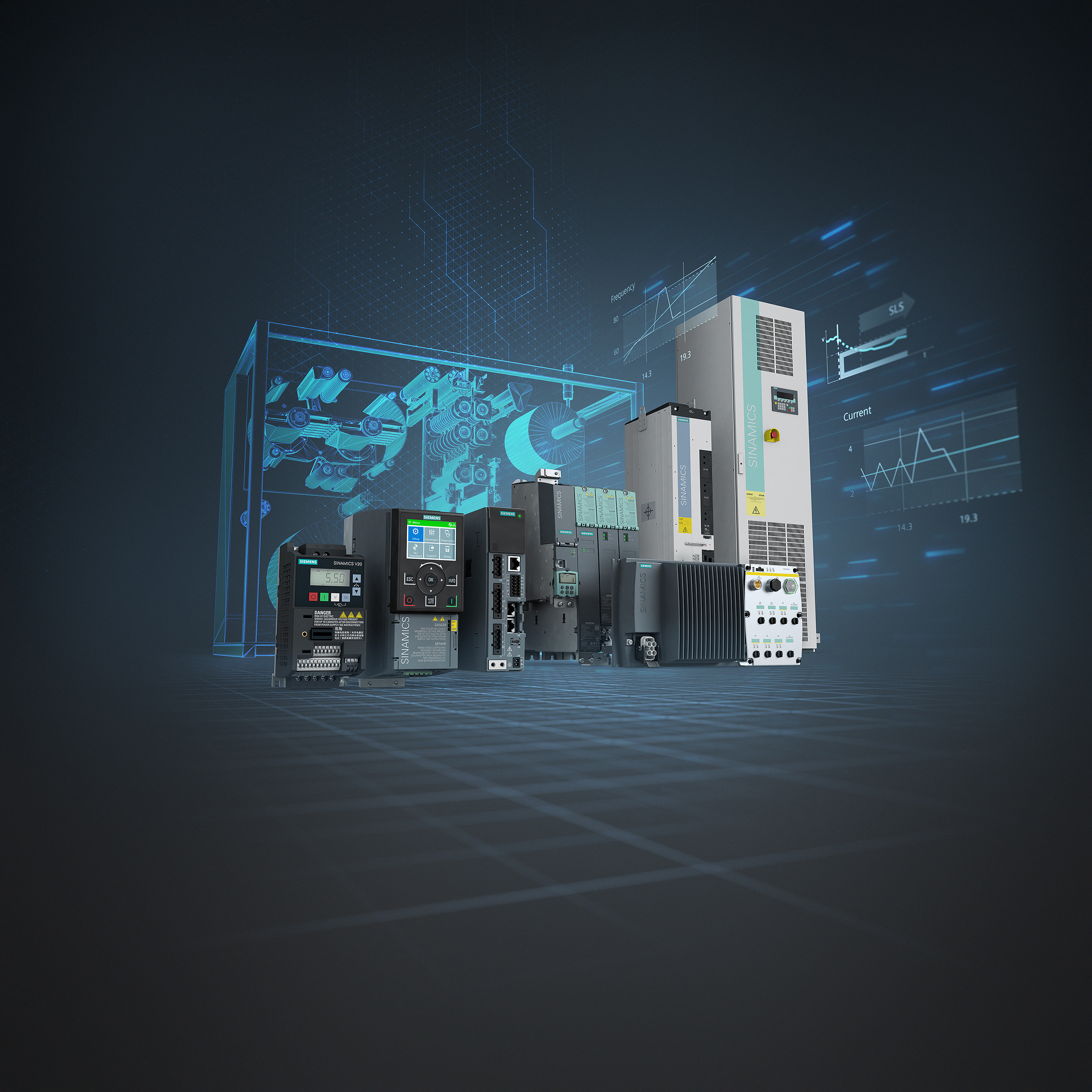 Siemens has expanded the Ruggedcom Multi-Service Platform product family of utility-grade communication devices by introducing a new, more powerful version of the Ruggedcom APE (Application Processing Engine) – an industrial application hosting platform designed for running third party software applications in harsh, mission-critical environments.
The Ruggedcom APE1808 is a member of the Ruggedcom RX15xx product family of cost-efficient, utility-grade Layer 2 and Layer 3 switches and routers. This modular and field replaceable platform allows customers to select amongst WAN, serial and Ethernet options. It is ideally suited for electric power utilities, rail and traffic control systems. Leveraging the built-in switching and routing capabilities of the Ruggedcom RX1500 Multi-Service Platform, the Ruggedcom APE1808 is a module that plugs directly into any member of that family. Ruggedcom APE1808 provides one Gigabit Ethernet link on the front of the RX1500, and another equal, but completely separated link to the backplane of the RX1500 chassis.
Ruggedcom APE is available with optional conformal coating and is qualified for operating ambient temperatures of -40 to +75 degrees Celsius. It meets all the electrical specifications of the Ruggedcom RX15xx platform, namely IEC61850-3 and IEEE 1613 for operation under some of the harshest industrial conditions. Based on Intel quad core, x86_64 architecture with support for Linux and Windows 10, the Ruggedcom APE1808 provides a standards-based platform for commercially available software, enabling partnerships with industry leaders in cyber threat detection and prevention.
The new Ruggedcom APE1808 excels in a range of applications such as firewalls, network log and load processors, and intrusion sensors. It can analyze data at the source and without adding the complications of installing an external industrial PC. The Ruggedcom APE1808 and the cybersecurity solutions are developed for Electric Power, Transportation and Oil&Gas industries, but can also be used in any harsh industrial environment to protect the networks against a growing number of cyberattacks.
The Ruggedcom cybersecurity solutions portfolio provides access to a variety of advanced cybersecurity applications developed by industry leaders through a newly announced partnership with companies such as Fortinet, Nozomi Networks, Secure-NOK or Claroty. Siemens customers will benefit from these companies' expertise in securing industrial networks against constantly evolving threats. The following solutions will be provided on the Ruggedcom Multi-Service Platform with certified partner applications from Fortinet, Nozomi Networks, Secure-NOK or Claroty: Intrusion Detection System (IDS), Intrusion Prevention System (IPS), Deep Packet Inspection (DPI), Next Generation Firewall (NGFW).
Ruggedcom APE1808 is the key product in the growing Siemens cybersecurity solutions and service portfolio, which includes comprehensive network consulting services, security assessments, integration, deployment, training and on-site support.
Young European Investigators Conference


Eppendorf Award Turns 25 Years
2020 will see the prestigious Eppendorf Award for Young European Investigators turn 25 years. This will be celebrated with an event welcoming back high-calibre Award Alumni to talk about their science and careers: The Young European Investigators Conference held at the EMBL Advanced Training Centre in Heidelberg, on June 25, 2020. This free one-day conference is open to all scientists in biomedical research. The scientific program is organized by former winners Simon Boulton (The Francis Crick Institute, United Kingdom) and Óscar Fernández-Capetillo (CNIO, Spain & Karolinska Institute, Sweden). The event includes networking coffee breaks and lunch and a gala buffet in the evening. It will be rounded off with a talk from the newly minted 2020 Award winner.
"I am really excited about the meeting which shows that the science done by previous winners of the EYIA is indeed outstanding!"

Jury Chairman Reinhard Jahn
The Eppendorf Award for Young European Investigators, endowed with 20,000 EUR, is granted annually to an early career scientist in Europe for outstanding contributions to biomedical research. It has been awarded, in partnership with Nature, since 1995.
To become the 25th winner of the Eppendorf Award, researchers in Europe up to 35 years with an advanced degree in the field of biomedical research can apply online between October 1, 2019, and January 15, 2020, at www.eppendorf.com/award/application
The winner is selected by an independent expert committee chaired by Reinhard Jahn (Max Planck Institute for Biophysical Chemistry, Göttingen, Germany).
Conference at Fachpack


Multivac on continued growth course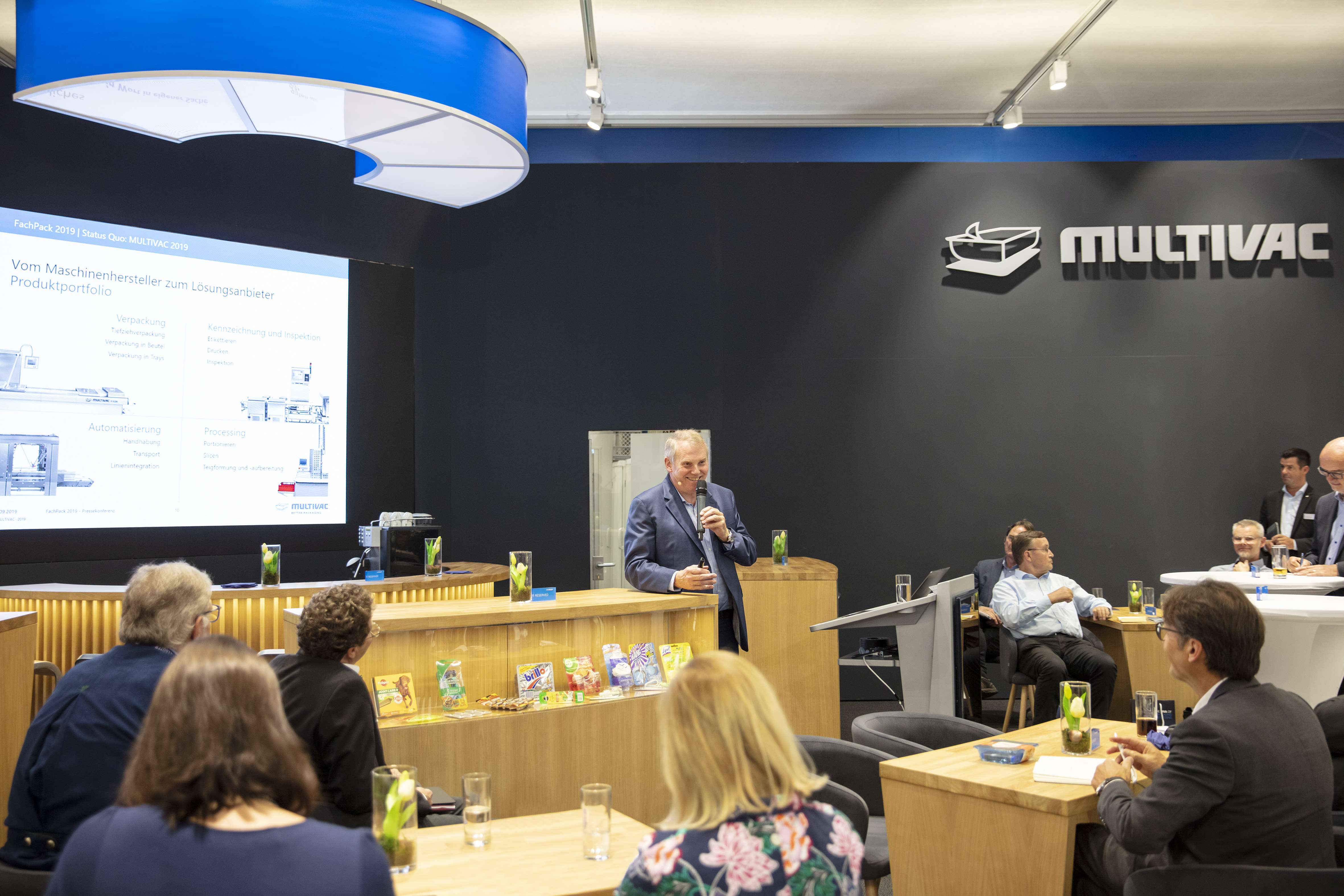 As part of a press conference at Fachpack, Hans-Joachim Boekstegers, Director and CEO of Multivac, gave an overview of the current development of the business, as well as the packaging trends at Multivac and just some of the company's many product innovations on the exhibition stand.
With a turnover of around 1.1 billion euros, the Multivac Group was able to achieve in 2018 a growth in turnover of 7.7 percent over the previous year. The number of employees increased to 6,400 worldwide. "Despite many economic and political uncertainties, we are expecting a slight growth in turnover for the current business year," explained Hans-Joachim Boekstegers.
Investment in the worldwide production network
The continued expansion of production capacity has a high priority in the future as well. A new Center of Excellence for slicers and automation solutions is currently being built at the company's headquarters in Wolfertschwenden, and this is due for completion in 2020. Its floor space of approx. 17,000 square metres will also create 180 high-quality office workstations, as well as conference and function rooms, which will be capable of being used very flexibly. As regards the Multivac subsidiary TVI, production and administration facilities will be concentrated on a greenfield site of around 9,000 square metres at the Bruckmühl site. A new Center of Excellence for meat portioning machines is also currently being built there, and this will similarly be put into operation in 2020. The highlight of this is an Application Center, which is specifically designed for the needs of customers. The company is also currently planning to manufacture packaging machines and peripheral components in Taicang (China). In addition to manufacturing, the facility will also have development and design departments. The start of production is planned for the end of 2019.
From machine manufacturer to supplier of complete solutions
With the takeover of the Fritsch Group in August 2019, Multivac is complementing its range of solutions, so that in future it will also be able to offer complete production lines from one source to the bakery industry as well. Fritsch is a manufacturer of bakery equipment with its headquarters in the town of Markt Einersheim in Lower Franconia. The product range consists of high-performance equipment and groundbreaking technology for dough forming and processing – from tabletop units to industrial-scale systems. "This acquisition is another important step in expanding our range of integrated solutions for processing and packaging food products," explained Hans-Joachim Boekstegers. "It is our aspiration to always be able to offer our customers the most efficient total solution."
Sustainability concept
"When it comes to sustainable packaging solutions, we are the partner of choice," said Hans-Joachim Boekstegers. "We are raising the awareness of sustainable packaging concepts among our customers worldwide. We are now multiplying our sustainable concepts worldwide, even in those regions, where we have not yet seen an active demand for these solutions." The Multivac product portfolio includes a wide range of sustainable packaging concepts, which make a significant contribution to reducing the packaging material used to produce packs. Other concepts are based on the use of renewable raw materials or fully recyclable films such as for example mono plastics, or alternatively paper fibre-based packaging materials.
X-line machine generation
Digitalisation is a fundamental component for Multivac in the development of new products, and it is therefore systematically incorporated into all packaging solutions. "Now that our RX 4.0 thermoforming packaging machine has set a new benchmark in the market, we have expanded our range in the X-line machine generation with the addition of another future-proofed model," explained Hans-Joachim Boekstegers. "The features of the new TX 710 traysealer are a robust machine concept and an intelligent control system. These ensure that the maximum output, reliability and flexibility are achieved." At FachPack the TX 710 was given the "German Packaging Award" in the packaging machine sector by the German Packaging Institute (Deutsches Verpackungsinstitut e.V.).
New generation of cross web labellers
A new generation of cross web labellers is also being presented by Multivac at the trade fair. In addition to improved performance and operating reliability, one of the features of the new models compared to the previous labelling solutions are their lower life cycle costs. The use of state-of-the-art communication standards such as IO-link and EtherCAT ensures they are equipped for the future. This enables additional sensor systems for example to be used, such as those for labelling inspection or predictive maintenance.
Full wrap labelling offers a wide range of design options
The trade fair highlights also include a labelling solution for the D labelling of packs, which is marketed under the name "Full wrap labelling". As with a banderole or sleeve, the label is completely wrapped around the pack, and this offers many possibilities for different types of pack design, as well as increasing the attractiveness of the packs at the point of sale.
Management change
After more than 18 years as CEO of the Multivac Group, Hans-Joachim Boekstegers will hand over the business on 1 January 2020 to his director colleagues, Christian Traumann and Guido Spix, and bow out of the company. Hans-Joachim Boekstegers joined the Multivac Group as CEO in April 2001 and has since played a determining role in driving forward the successful development of the company. He was responsible in particular for the systematic expansion of the product portfolio and Multivac's sales and service network. "I would like to give my heartfelt thanks to all representatives of the media for their great interest in Multivac and their professional and comprehensive reporting," said Hans-Joachim Boekstegers in summary.