Costs and lead times drastically reduced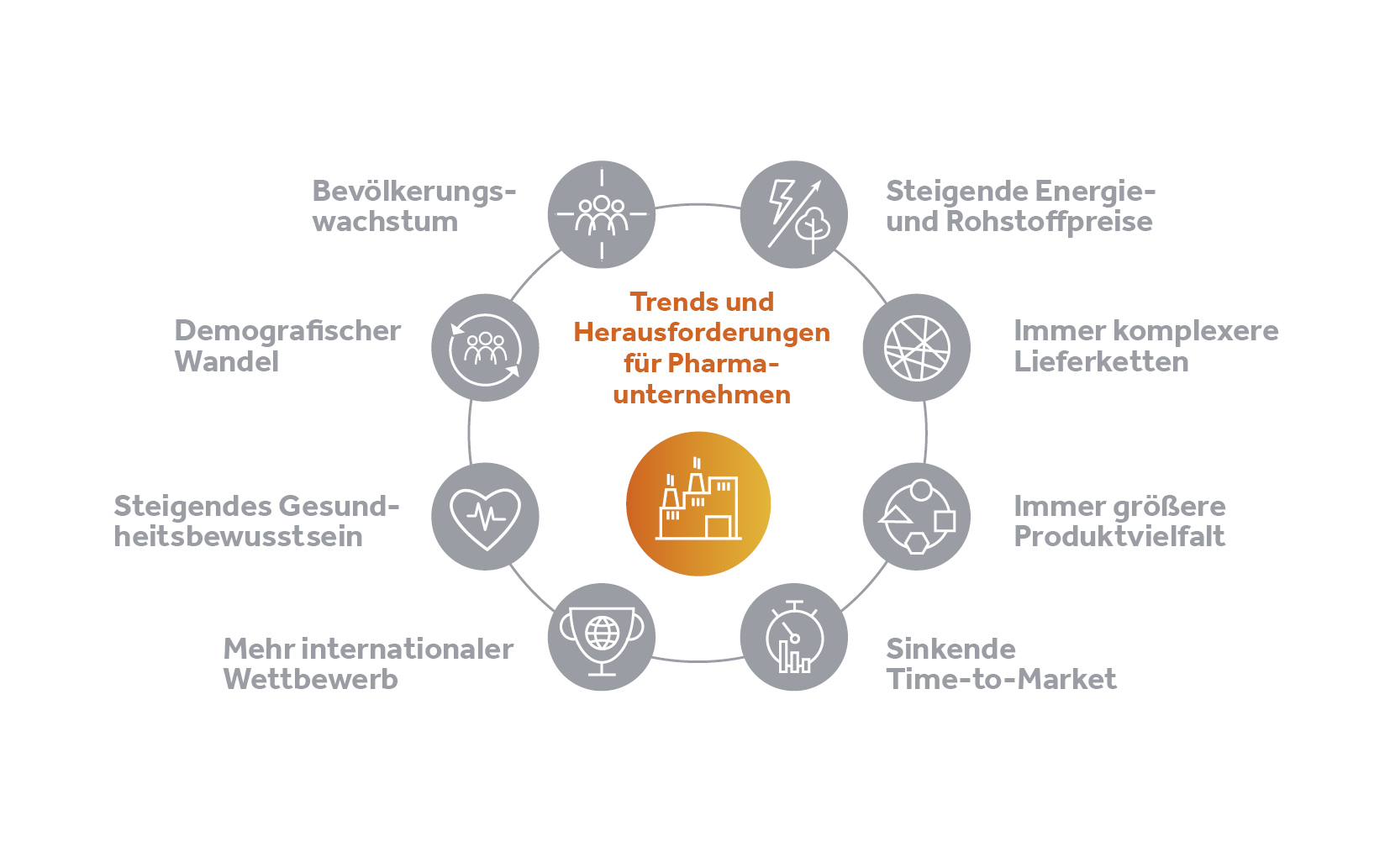 The complexity of the entire supply chain in the pharmaceutical industry continues to increase. At one of the world's leading manufacturers, this led to bottlenecks in production – even the procurement of the required secondary packaging was unnecessarily costly and time-consuming. Packaging specialist Faller Packaging helped the company to make this process faster, more reliable, more cost-effective and more sustainable.
The pharmaceutical and healthcare industry is one of the largest and most dynamic growth markets in the world. There are various reasons for this, such as a rapidly growing world population and demographic change towards increasingly older societies. As a result, demand for medicines and other pharmaceutical products is rising. For most pharmaceutical manufacturers, however, the market environment has also become much more volatile – due to increasing international competition, new forms of therapy and dosage forms, and the trend toward greater individualization. In addition, the so-called time-to-market is falling, i.e. more and more products are coming onto the market in ever shorter periods of time.
This is having a serious impact on production behavior in the industry: The batch sizes of individual orders are decreasing significantly, while the order volume is increasing. More frequent changes and changing requirements in the production process are the result. Shorter lead times and high cost efficiency are also required to be successful in the market. All this means that the entire supply chain for the manufacture of pharmaceutical products is becoming considerably more complex – also in terms of the procurement of the associated packaging.
Increasing article variety, decreasing predictability
The increasing individualization of pharmaceuticals is leading to a growing variety of articles. Secondary packaging, which is often designed differently according to customer or country, such as folding cartons, labels and package inserts, is particularly affected by this. It is becoming more difficult for pharmaceutical companies to correctly estimate their packaging requirements in advance and to clock times and production and logistics processes accordingly. The result is unnecessary and avoidable costs, for example for storage space, transport, machine downtime or the destruction of superfluous materials.
This challenge was also addressed by a leading global pharmaceutical company that manufactures wound care products, among other things, at one of its plants in southern Germany. The increasing demand for the products also caused the production volume at the site to grow steadily year after year – however, without being able to expand the capacities on site. More and more orders with small batch sizes and short lead times led to bottlenecks in production, caused unnecessary costs and severely restricted the manufacturer's ability and reliability to deliver.
Complex ordering and inspection processes simplified
The company had been relying on Faller Packaging for the procurement of secondary packaging materials for some time. The packaging specialist, headquartered in Waldkirch, Baden-Württemberg, supplied folding cartons, labels and package inserts to the nearby production site from a single source – but the customer always submitted a separate order for each product. A labor-intensive and unnecessarily complicated process.
In addition, the pharmaceutical manufacturer had to subject all incoming goods to a strict quality inspection – including the packaging components. However, the area where the deliveries to be inspected were temporarily stored was limited and regularly overfilled. Errors in allocation and expensive delays due to overloading of the inspection department were the result.
Together with Faller Packaging, the company set out to make the procurement process simpler, more efficient and faster. In the first step, the orders for folding cartons, labels and package inserts were bundled by product – instead of three orders, only one was received by the supplier. The supplier was able to optimally distribute the KIT orders to its internal production capacities in the various plants, produce them and then combine them on pallets before shipping them to the customer.
Full control over inventories
In addition, the pharmaceutical manufacturer introduced a vendor-managed inventory (VMI) with its supplier. As a result, Faller Packaging assumed complete responsibility for the customer's product inventories. For this purpose, the customer shares the inventory and sales figures for the respective articles. Instead of receiving orders for individual items, Faller Packaging uses this data to determine when which product is needed and in what quantity, and then initiates the corresponding production. This has enabled the specialist to deliver the relevant orders to the customer at short notice and significantly relieve the pressure on on-site storage capacities. By being able to plan raw materials and capacities at an early stage and use them efficiently, time and costs can also be saved. The pharmaceutical manufacturer was also able to outsource a significant part of the complexity involved in procuring secondary packaging materials and thus focus more on its actual value creation.
In order to also optimize the quality assurance process, Faller Packaging, as a Certified Supplier, took over the inspection of the products supplied. This meant that the pharmaceutical manufacturer no longer needed to have the products tested again in-house. After a short incoming inspection, the packaging required for production could be delivered quasi just-in-time to the packaging line – an enormous time and cost saving. Thanks to its support, Faller Packaging was able to reduce the lead times in the pharmaceutical company's production by an average of 65 percent and cut its expenses by around 400,000 euros.
Stabilization of plastic exhaust systems during implementation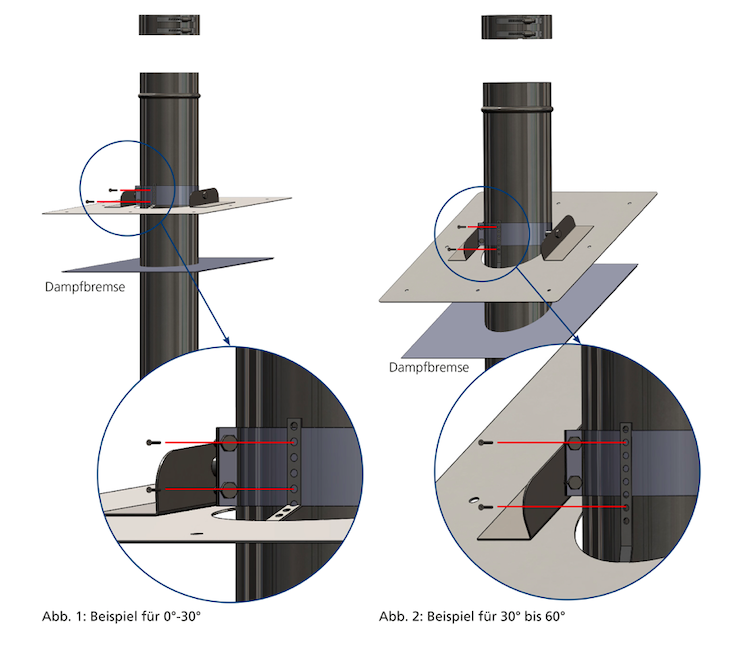 According to the exhaust specialist ATEC from Neu Wulmstorf, the Vario roof flange can be mounted on all roofs with high fitting accuracy. The selection is based on the roof pitch and the required nominal size. In addition, the flange is suitable for temperature classes T200 and T250 – and ATEC has had this certified with a general design approval.
The new product combines two components: first, the flange itself, which provides a stable connection between the roof elevation and the roof structure, and second, the optional seal, a self-adhesive vapor retarder. The company provides two versions: for roof pitches between 0° and 30°, and from 30° to 60°, each in eight nominal sizes between DN60/100 and DN250/315. It is also compatible with plastic and metal exhaust systems up to a nominal operating temperature of ≤ 250 °C.
The flange consists of a stainless steel clamp to which two retaining lugs/articulated brackets are welded at the factory. This is accompanied by a cover plate measuring 450 x 450 mm and 0.5 mm thick. With the help of malleable perforated strips, the exhaust pipe together with the Vario roof flange is screwed into place. This allows the Vario to be used flexibly both in new buildings and in existing properties.
Modern user interface impresses international jury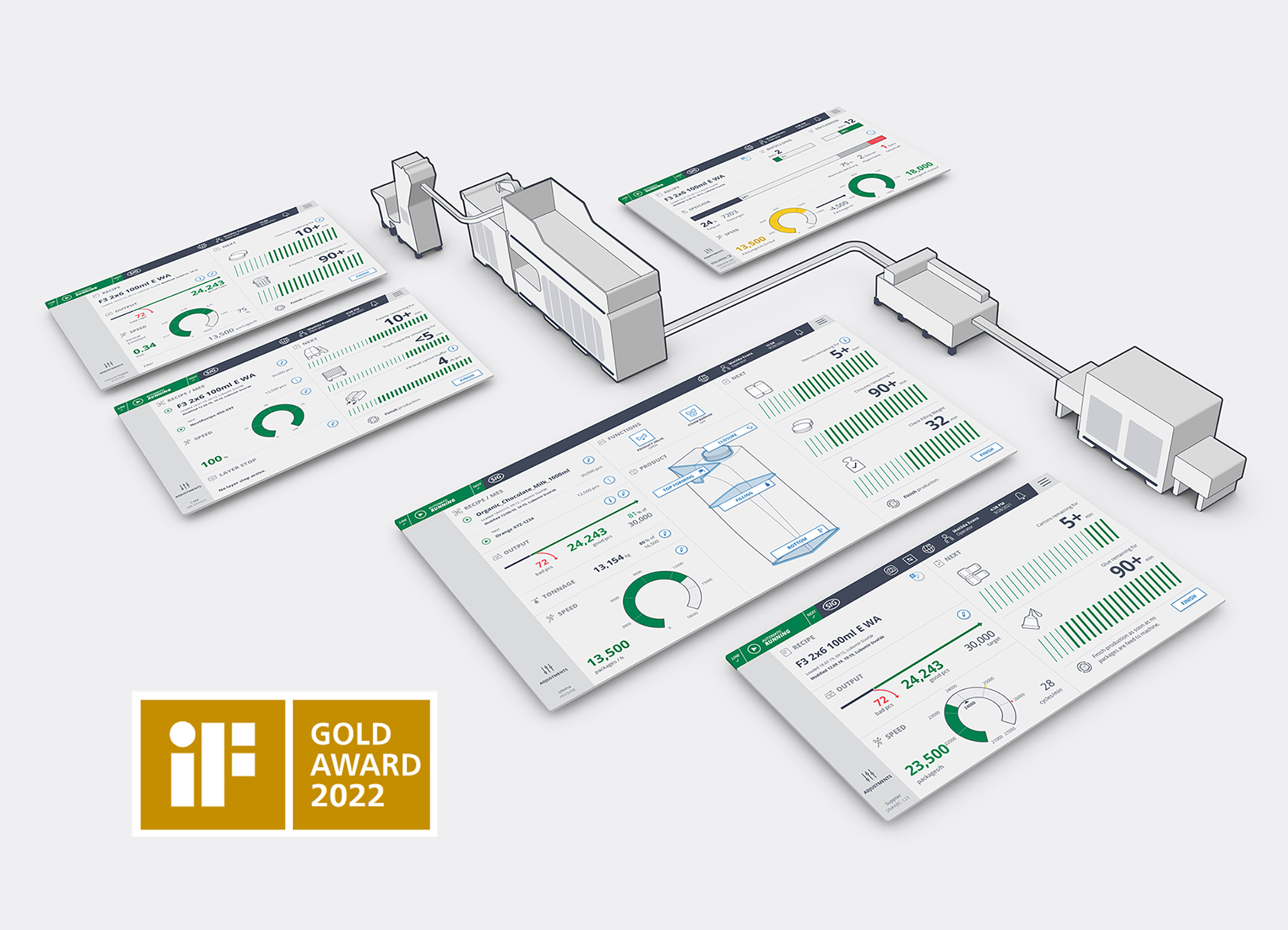 SIG's new intuitive Human Machine Interface (HMI) "SIG CRUISER" has been awarded the prestigious iF DESIGN AWARD 2022 in Gold – one of the most important design awards in the world. This part of SIG's next-generation filling technology enables customers to easily control their entire production process. The user interface is designed to make the operator's job much easier, while reducing the need for training and prior experience.
The award has been presented annually since 1954 by the iF Industrie Forum Design for outstanding achievements in product design. The company impressed the 132-member jury, which is made up of independent design experts from around the world, and won the award in the "User Interface (UI)" category. Out of nearly 11,000 entries, SIG CRUISER was awarded gold as one of 73 outstanding design achievements.
The judges made the following statement, "With a user-centric approach and sound development methodology, SIG CRUISER provides consistency from the store floor to the top floor, ensuring quick response times and convenience for both the operator and the service team. The user interface is exceptionally simple and user-friendly in terms of operations, layout and graphics, allowing a single operator to control the entire line."
Today's competitive environment requires companies to increase production and margins and optimize available equipment. To get the most out of filling lines, it is critical to reduce the risk of downtime and to interconnect, automate and monitor lines for maximum efficiency. The new user interface makes it possible to control the entire filling line. It displays KPIs in an intuitive way.
"This prestigious global design award is the result of the good cooperation between SIG and our partner, HMI Project GmbH. We are very proud that SIG CRUISER stood out from thousands of submissions and convinced the 132-member jury to award an iF DESIGN AWARD in Gold."

– Stefan Mergel, Senior Product Manager Equipment
Innovative insights into emergence and classification into subtypes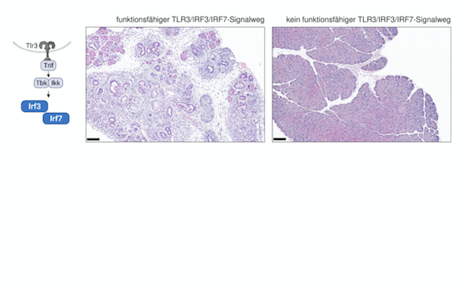 One of the deadliest tumor types is pancreatic cancer . The disease is often only discovered in locally advanced or metastasized tumor stages, when surgical intervention comes too late. Researchers led by Dr. Ivonne Regel of LMU Klinikum in Munich have now gained important new insights into the causes of tumor development. They have also succeeded in defining different tumor subtypes based on differences in their metabolic programs. Funded by the Wilhelm Sander Foundation, they are thus making a significant contribution to early detection and to individualized medicine in order to improve the chances of recovery for pancreatic cancer patients.
Pancreatic ductal adenocarcinoma, also known as pancreatic cancer, is a relatively rare but particularly malignant disease. It represents the fourth leading cause of cancer-related deaths in the European Union, and only about 10 percent of patients survive the first five years after diagnosis. This is due to aggressive growth and late diagnosis of the tumor. Pancreatic cancer often manifests itself only after other organs have already been affected and metastases are present. To improve the chance of cure for pancreatic cancer patients, it is of great urgency to find new biomarkers for early detection. Another essential step is to identify tumor-specific signaling pathways that cause aggressive disease progression in order to identify new targets for therapeutic approaches.
TLR3/IRF3/IRF7 signaling pathway critical for pancreatic cancer development
Pancreatic cancer development is a dynamic process involving tissue damage and inflammatory response in the pancreas. When pancreatitis occurs, the organ has a self-healing mechanism. Normal pancreatic cells can divide to replace damaged tissue. Molecules released during inflammatory and tissue-damaging processes are recognized by cell receptors, relaying signals that promote cell survival and division.
However, in pancreatic cells, this can contribute to cell degeneration and promote the development of pancreatic cancer. Researchers led by Dr. Ivonne Regel were able to show for the first time that the signaling pathway plays an important role in inflammatory responses not only in immune cells, but is also active in pancreatic cells of precursor lesions and tumor cells. This activation of the signaling pathway has an important function in pancreatic cancer development. Genetically-altered mice lacking a functional signaling pathway are unable to develop pancreatic carcinomas (see Figure). Similarly, it was genetically knocked out in pancreatic tumor cells using CRISPR/Cas9 gene scissors. These genetically modified tumor cells exhibited significantly less aggressive behavior in cell culture experiments and also showed greatly reduced metastasis in animal models.
"For the first time, we were able to demonstrate that an active signaling pathway in pancreatic cells contributes to the development of pancreatic cancer and also supports the formation of metastases."

– Ivonne Regel
Dr. Regel's team has made another exciting discovery: In pancreatic tumor cells, the signaling pathway surprisingly does not regulate known target genes; instead, evidence was found for epigenetic modifications. These are regulatory modifications to DNA and packaging proteins (histones) that influence the activity of genes. Thus, the current research results indicate that activation of the signaling pathway in tumor cells leads to high levels of transcription of specific tumor-promoting genes.
These genes primarily regulate tumor cell metabolism. This is particularly important because metabolites of tumor cells can be found in the blood of patients and can be used as biomarkers. "My team and I have succeeded in identifying different subtypes of pancreatic cancer from the blood of cancer patients based on differences in their metabolic programs" said Dr. Regel. "In further studies, we now want to find out to what extent the development of pancreatic cancer subtypes is regulated by the signaling pathway."