Construction of V4Drive lithium-ion cells for battery electric vehicles 
Large lithium-ion round cells for battery electric vehicles (BEVs) have now been announced by VARTA AG. The new cells make a difference, especially for next-generation performance vehicles and other non-automotive applications, VARTA CEO Herbert Schein said at the company's first Capital Markets Day on Wednesday.
"We believe our round cell formats represent excellent alternatives for building battery electric vehicles in the performance sector due to their unique characteristics"

– Herbert Schein
The company announced its ultra-high performance V4Drive lithium-ion round cell in 21700 format (2.1 cm diameter, 7 cm height) earlier this year. The V4Drive technology is now being transferred to even larger cell formats. The aim is to power BEVs, offering long ranges and additional performance for dynamic driving. Schein: "The Group is bringing performance to e-mobility. Today's energy batteries offer automotive engineers the ability to build cars with long ranges. V4Drive will also offer additional performance qualities. This makes it ideal for the performance segment of the automotive industry. An electric car powered by V4Drive cells will be able to travel long distances while offering more dynamic driving – and it can be charged much faster than is possible today." Schein said the company will decide to what extent it will enter V4Drive production by the end of this year, depending on customer demand. 
Armin Hessenberger, CFO, said during Wednesday's event that the company has the financial strength to enter the next era of growth. "VARTA has produced nearly half a billion CoinPower cells to date. VARTA has gained experience in the production of small lithium-ion cells. We are now transferring this know-how to the production of larger, rechargeable lithium-ion cells. Our approach is to offer the market cells with better, with different characteristics compared to what is available today. The company has generated strong cash flows to date from the primary zinc-air batteries, from the recently purchased consumer business, and now from our CoinPower cells. They support cash flow to fund R&D and industrialization of large lithium-ion cells." Pilot production of the 21700-format V4Drive cells will start at the end of this year, with mass production scheduled to begin two years later. Production capacity is expected to be at least 2 GWh. 
Rainer Hald, CTO of VARTA AG, confirmed that the production of larger lithium-ion round cells will benefit from synergies with the production of the smaller lithium-ion round cells called CoinPower. "Our technologies build on each other: We have transferred the innovative foil seal design of hearing aid batteries – where we have become the market leader – to CoinPower and combined it with other innovations. We're now doing the same with V4Drive: transferring CoinPower's know-how to V4Drive and adding more innovations." Wednesday's event was VARTA's first Capital Markets Day since its 2017 IPO, and due to COVID-19, the event was streamed live and online to viewers. A replay will be available on the company's website http://www.varta-ag.com 
Working together for low-cost as well as low-carbon hydrogen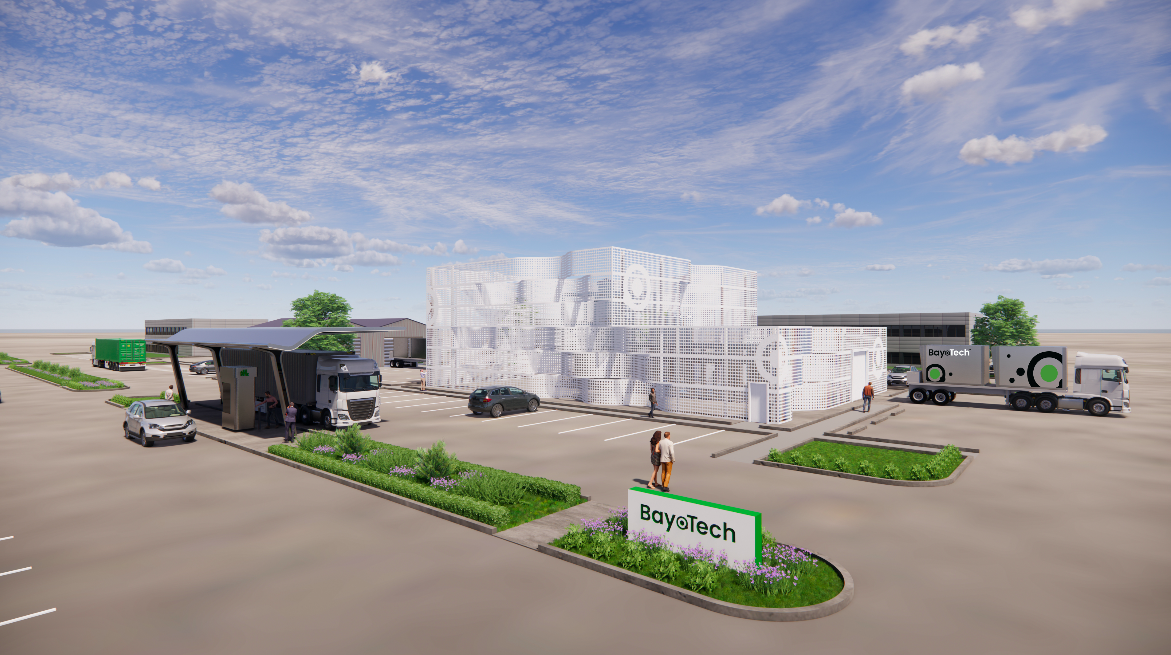 Emerson, a well-known provider of industrial software and technology, today announced it has entered into a multi-year strategic framework agreement with BayoTech, an innovator in hydrogen solutions, to accelerate the delivery of hydrogen worldwide. Under this agreement, the company will provide advanced automation technology, software and products to help BayoTech build hundreds of hydrogen generators to produce cleaner, lower-cost hydrogen.
"Industries and organizations worldwide are seeking sustainable solutions to address their most pressing problems. The agreement between Emerson and BayoTech accelerates the development and adoption of hydrogen at scale, which is a game changer for diversifying our global energy mix."

– Mike Train, Chief Sustainability Officer
The modular hydrogen generators produce up to 1,000 kilograms per day, an amount sufficient to power up to 200 hydrogen fuel cell vehicles. This special patented technology requires fewer raw materials to produce hydrogen, generating fewer carbon emissions and reducing costs compared to conventional reformers. To meet the growing demand for hydrogen, BayoTech is using its core technology to develop 5-, 10- and 20-ton generators that will lead to further efficiency improvements. Combined with Emerson's programmable logic controllers and edge control technologies, remote monitoring capability and Microsoft Azure IoT Suite, the unmanned, fully autonomous skids can be operated and monitored from the company's headquarters in Albuquerque, New Mexico.
"The company's goal is to become the world's largest distributed hydrogen generator," said Mo Vargas, CEO. "Emerson's advanced technology is the right choice to support our vision of replacing the established centralized hydrogen supply chain with a new, highly efficient model of local autonomous production centers."
"The agreement between the two companies will make hydrogen technology accessible to more places around the world," said Linh Austin, COO. "As we build a sustainable – and more cost-effective – global hydrogen supply chain, we are jointly developing a solution that will reduce the carbon footprint of countless customers."
The hydrogen generators are already under construction and will be deployed at hydrogen centers, U.S. customer sites and other locations worldwide. These centers will deliver locally produced hydrogen to nearby customers via BayoTech's high-pressure gas transport and storage facilities. Using the facilities, three times more hydrogen can be transported per trip than with conventional steel pipe trailers. The higher payloads result in lower transportation costs, higher driver productivity and reduced carbon emissions.
The strategic framework agreement supports Emerson's commitment to providing innovative technologies and industry expertise in the rapidly evolving hydrogen sector. Climate-friendly hydrogen has diverse energy and non-energy uses, ranging from renewable energy storage to fueling heavy-duty vehicles. The use of hydrogen enables numerous industries to choose clean energy as a cost-effective solution to their business needs.
Efficient and safe transport of hydrogen
Bilfinger and Hydrogenious LOHC Technologies ("Hydrogenious LOHC") are entering into a strategic partnership, combining their complementary expertise. They aim to make green hydrogen commercially available on a large scale in Europe by offering a turnkey, stationary Liquid Organic Hydrogen Carrier (LOHC) plant infrastructure based on Hydrogenious' proprietary technology. For the owners or operators of these systems of hydrogen storage and hydrogen release facilities, the partners intend to provide one-stop engineering, procurement, construction (EPC) and maintenance services. Another common goal is the marketing of LOHC plants.
"As long-term partners on an equal footing, we want to help drive the energy transition forward. Green hydrogen plays a crucial role as a sustainable energy source for our customers and for European countries to achieve their climate targets. With the appropriate scaling, Hydrogenious' LOHC technology can become a forward-looking solution for this."

– Christina Johansson, Interim CEO and CFO
"With the company, we gain our partner of choice for the turnkey construction of large-scale LOHC plants with comprehensive expertise in engineering, assembly and maintenance," said Dr. Daniel Teichmann, founder and CEO of Hydrogenious LOHC Technologies. "Our partnership positions us perfectly for the market ramp-up in the hydrogen economy. By further improving the competitiveness of our technology through scale-up and standardization, all players in the future green hydrogen value chains will benefit."
For the flexible transport of hydrogen, the technology is both an efficient and safe solution: In the StoragePLANTS, hydrogen is chemically bonded to the LOHC material benzyltoluene, a thermal oil. This carrier oil can be transported under ambient conditions in conventional logistics infrastructures comparable to the delivery of e.g. crude oil or diesel. Once at the hydrogen consumer, the hydrogen is released from the LOHC in a ReleasePLANT (in appropriate purity as needed), while the carrier material is reused many hundreds of times in the cycle. Thus, Hydrogenious LOHC technology has significant advantages over other technologies for transporting hydrogen.
The company had shipped its first LOHC storage and release systems for commercial uses to the U.S. in 2018. A demonstration plant was previously in operation at Fraunhofer IAO in Stuttgart. Construction of an industrial-scale LOHC storage PLANT at Chempark Dormagen is scheduled to begin in 2023/2024 – at the same time the world's largest facility of its kind (hydrogen storage in LOHC: approx. 1,800 metric tons per year). For the construction of the plant, Bilfinger will provide services in the areas of basic engineering, civil engineering and support with applications for permits at the chemical park.
Hydrogen essential for the future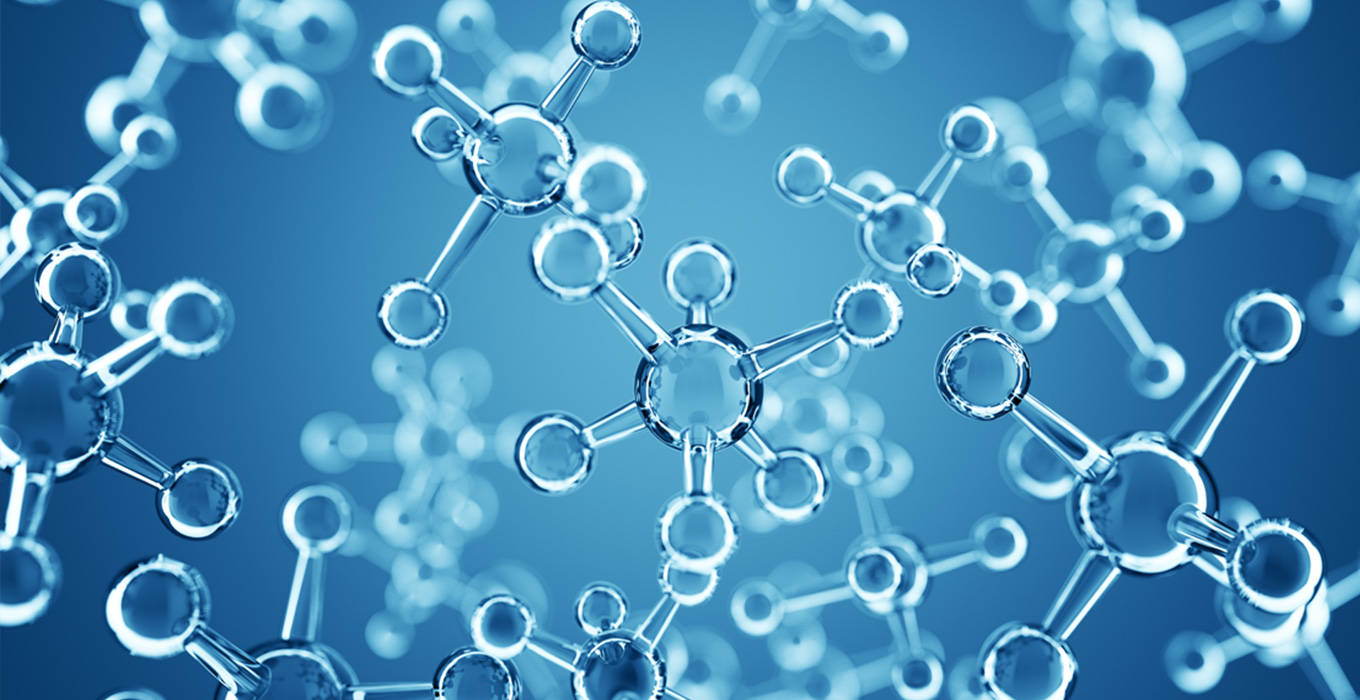 Hydrogen plays an indispensable role in future economic development – this is the unanimous opinion in the countries surveyed. The development of hydrogen is essential for the economy of the future, according to 64 percent of Germans. The number of those who agree is even higher in Austria, at 67 percent. The Swiss rank just behind Germany with 63 percent, and 53 percent of the French are also of this opinion.
All the age groups surveyed in Germany regard hydrogen as an important pillar of the economic future. The figure is highest among the over-55s at 67 percent, followed by the 45-54s at 65 percent. Among 18-24 year-olds, the figure is 59 percent. This is especially true for those segments of the population that said they are strongly or very strongly interested in politics: 76 percent of those surveyed who are strongly interested and 78 percent of those who are very interested consider hydrogen to be forward-looking for the economy.
The assessment also holds across party lines: 72 percent of respondents who voted CDU/CSU in 2017, 68 percent of SPD voters, 69 percent of Left voters, 73 percent of Green voters and 74 percent of FDP voters, as well as 70 percent of AFD voters value the development of hydrogen as essential to the future of the economy. Economy does not work without jobs. Renewable energy will provide the jobs in the future.
"Do you know the job and training opportunities in the renewable energy sector?" was another question asked in the international YouGov survey commissioned by the Hydrogen Business for Climate forum. Forty percent of the Germans surveyed answered "yes" to this question. Among 18-24 year-olds, the figure was as high as 49 percent, while those over 55 had the lowest level of knowledge at 34 percent.
Political interest also goes hand in hand with interest in new job sectors. For example, the results of the survey show that only 13 percent of Germans who are not at all interested in politics knew about jobs in the sector, compared with 54 percent of those who are very interested. In Austria, as many as 51 percent of all respondents knew about job and training opportunities in the renewable energy sector, while the rate was 55 percent among 18-34 year-olds, and even those over 55 are well informed in Austria, with 51 percent of respondents.
The Swiss were similarly well informed, with 51 percent saying they knew about job and training opportunities, rising to 57 percent among 18-34 year olds, and even among 55 plus, 51 percent are still well informed. In France, the number of those who know about jobs in the renewable energy industry was particularly high among 18-24 year olds at 60 percent.  Students are the best informed, with 62 percent of respondents
Your own career in the renewable industry? There is still work to be done to convince them
How pronounced is the interest in pursuing one's own career in the renewable energy sector. This question made it clear that companies and the state still need to do some convincing: 23 percent of the Germans surveyed showed interest in pursuing a career in the renewable energy sector. In contrast, 49 percent were not interested. Interest was most pronounced among 25-34 year-old and 35-44 year-old Germans, at 36 and 32 percent respectively. Students showed strong interest with 41 percent. As many as 27 percent of 18-24 year-olds who do not currently see a career for themselves in this sector could imagine doing so in the future if they had more information. Among 25-34 year olds, 21 percent held this view, and among 35-44 year olds, 23 percent.
"Renewable energy, like hydrogen, is creating the jobs of the future. We need to do a lot more education and information here, and this is a transnational task, as the study shows."

– Marc Becker, President of Pôle Véhicule du Futur
This is also confirmed by the responses to this question in Austria, although the figure is higher than in Germany: 30 percent of all Austrians surveyed could imagine a career in the renewable energy sector, and the figure was highest among 18-34 year-olds at 40 percent. Thirty percent of the Swiss respondents also showed interest in a career in renewable energy, and among 18-34 year olds the figure was 37 percent. Overall, 20 percent of French respondents were interested in a career in renewable energy, with interest highest among the 35-44 age group at 30 percent.