Complex insights into signal transmission in cells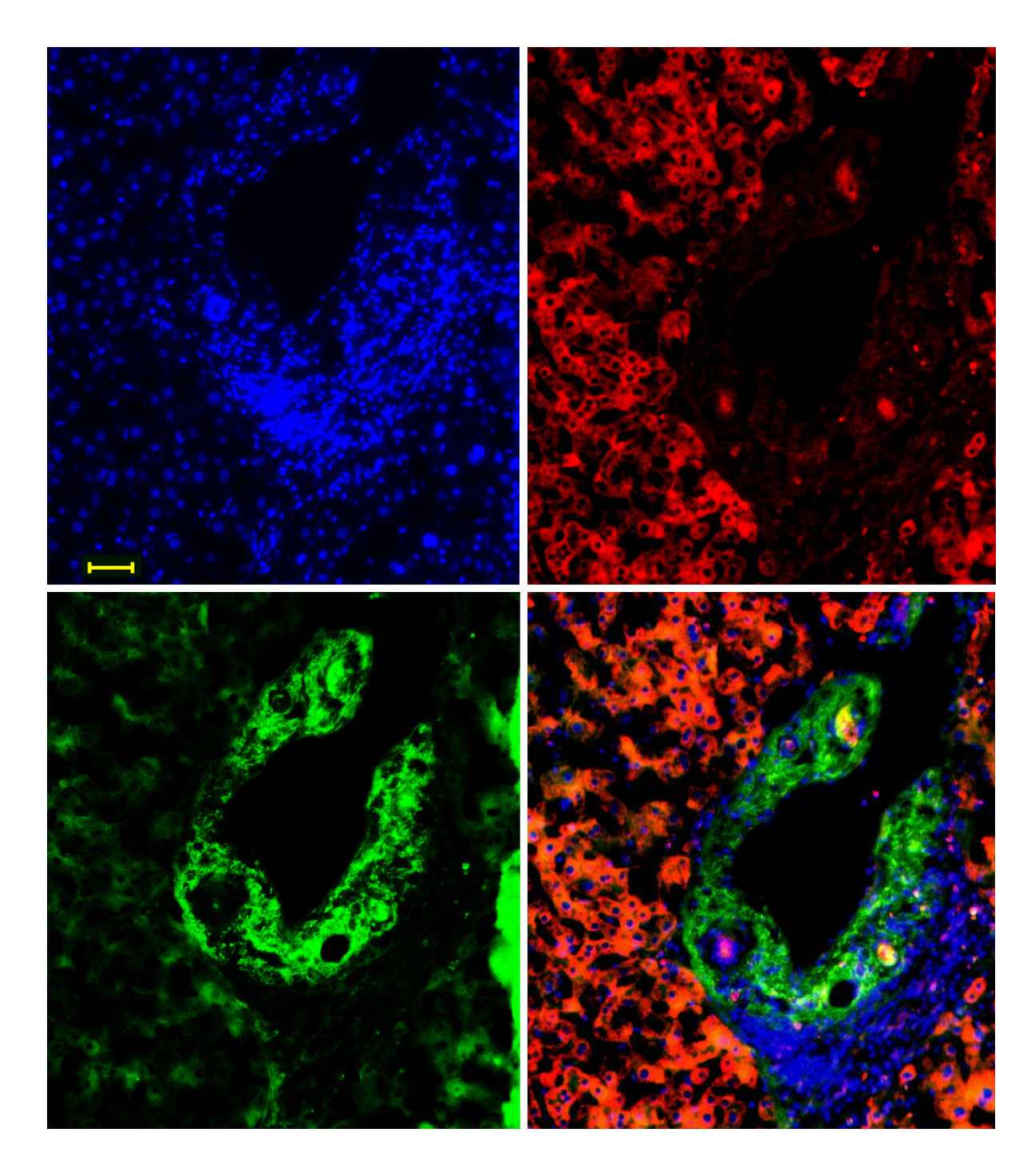 Signal transduction is a highly complex matter in cells. TGF-ß regulates many cell functions during human and animal development, but also in the adult organism. How this works in detail is only incompletely known. What is clear is that activated TGF-ß initially binds to receptors located on the cell surface. The TGF-ß receptors in turn activate a protein called SMAD3 in the cell. This protein then binds with SMAD4 and migrates together with it into the cell nucleus. There, the SMAD proteins influence the extent to which genes are switched on and translated into proteins and other gene products.
Researchers at Goethe University Frankfurt, Heidelberg University, the German Cancer Research Center and Heidelberg and Jena University Hospitals have now discovered how the Von Hippel tumor suppressor (pVHL) intervenes in this signaling pathway. Tumor suppressors are proteins whose defect or deficiency in a multicellular organism is associated with a high risk of cells degenerating into tumor cells. The scientists report in the "Journal of Cell Biology" the first evidence that pVHL degrades the SMAD3 protein. This occurs even before SMAD3 and SMAD4 combine. pVHL thus inhibits the signaling chain that originates from activated TGF-ß. "We were able to provide this evidence both in cultures of human cells and in fruit flies of the genus Drosophila," says last author Dr. Xinlai Cheng. "This suggests that pVHL took on the regulatory function we have now uncovered very early in evolution."
Xinlai Cheng has been head of a junior research group at the Buchmann Institute for Molecular Life Sciences at Goethe University since 2019. He had started the research at the Institute of Pharmacy and Molecular Biotechnology at Heidelberg University. His mentor Prof. Stefan Wölfl explained an important finding resulting from the connection found between pVHL and the TGF-ß signaling pathway:
"pVHL is known to be involved in how cells sense oxygen, as it were, and respond to its differential availability. Thus, the supply of oxygen to cells also influences TGF-ß signaling."

– Prof. Stefan Wölfl
The researchers' discovery offers new opportunities for the development of anti-cancer drugs. "If, for example, you could use a drug to specifically regulate pVHL activity, you would also use it to influence the TGF-ß signaling pathway, which in turn plays a major role in the formation of tumors and metastases in particular," says Xinlai Cheng. Tumor cells can adapt well to their environment in the organism and to different oxygen availability. They are helped in this by the fact that they are very flexible in their cellular activity. This activity is regulated, among other things, by the TGF-ß signaling pathway.
Recycling technology to increase value of recycled aseptic cartons in Brazil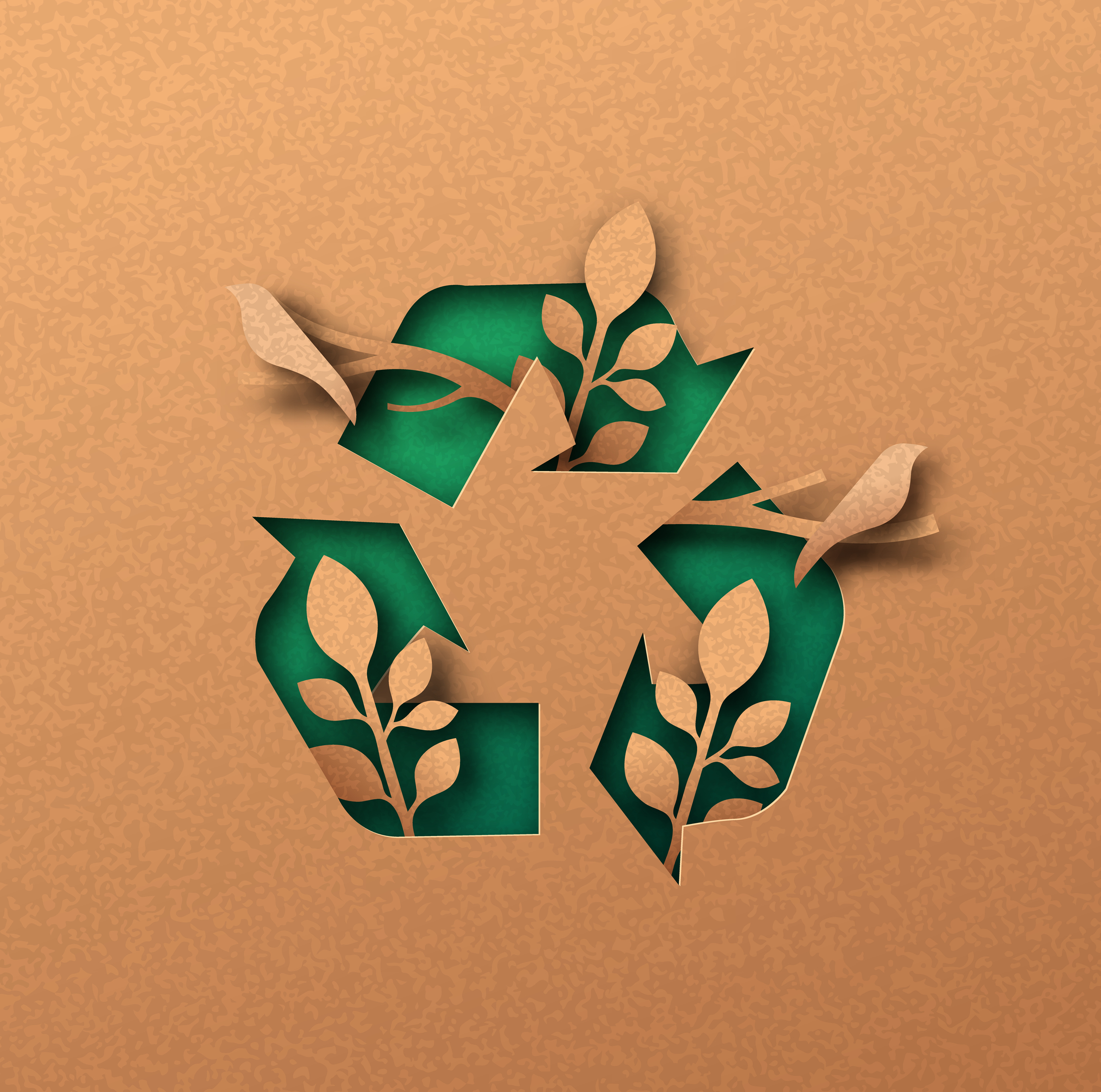 SIG today announces a BRL 10 million investment in innovative recycling technology that will enable polymers and aluminium from used aseptic carton packs to be recovered and sold separately for the first time on an industrial scale in Brazil. By expanding the range of applications for recycled materials from used aseptic cartons, SIG expects to increase their value by more than 50 percent.
"We are excited to bring to Brazil a new technology that will enable separation of aluminium and polyethylene layers from carton packs, thereby expanding the market for these materials and generating more value from the separated waste," says Ricardo Rodriguez, President and General Manager for SIG Americas. "This project is the latest in a series of innovative collaborations led by SIG to boost collection and recycling rates for used aseptic cartons and grow the recycling chain in a sustainable way."
Innovative recycling technology
The renewable paper board that makes up around 75 percent of aseptic carton packs on average can be separated for recycling in paper mills through Brazil's existing recycling infrastructure. The polyethylene and aluminium mix (polyaluminium or PolyAl) left over from this process can be recycled into a robust material for purposes such as roofing, pallets and furniture.
SIG's recycling plant will use innovative technology that makes it possible to separate the polyethylene from the aluminium in PolyAl to create a wider market and demand for these recycled materials. Developed over five years with project partner ECS Consulting, the new technology has already undergone a pilot project that proved the effectiveness of the chemical recycling process.
The new recycling plant is currently in construction in the state of Paraná. It is expected to begin operating in 2024 with an initial production capacity of 200 tonnes per month. Together with industry partners, SIG has also invested in a plant in Germany to separate polymers and aluminium from PolyAl that went into production in 2021.
Ethical collection programmes
Investing in new technology to create a wider market for recycled materials is an important step in increasing recycling rates for used aseptic cartons. SIG has already led the way with innovative programmes to support two other important steps: collection of used packaging from consumers and separation of that packaging to go into the right recycling streams.
SIG's so+ma vantagens programme, run in partnership with NGO so+ma since 2018, enables people in underprivileged communities to collect loyalty points for bringing in waste for recycling. The points can then be exchanged for rewards, such as essential food products and skills training. SIG is now expanding this model to promote recycling and bring additional societal benefits to further municipalities in Brazil and beyond.
SIG also promotes public policies for selective waste collection in Brazil, and supports effective infrastructure and decent working conditions for waste collectors' cooperatives as a seed investor in the Recicleiros Cidades programme. Set up with NGO Recicleiros in 2018, the programme is now operational in 13 municipalities and aims to reach 60 by 2027.
The focus on recycling in Brazil is part of SIG's global Way Beyond Good commitment to enhance the positive environmental and social impact of its packs throughout their lifecycle.
"At SIG, we are committed to sourcing the materials that go into our packs sustainably. We are already the first aseptic carton producer to source 100 percent FSCTM-certified board and use ASI-certified aluminium," says Isabela De Marchi, Sustainability Manager for SIG South America. "We are also determined to foster an ethical recycling chain that promotes collection and recycling of our packs after use in a way that supports communities, workers and the environment. The new recycling plant in Paraná takes us a step further on this journey by maximising the retained economic and environmental value of the materials recovered from aseptic cartons."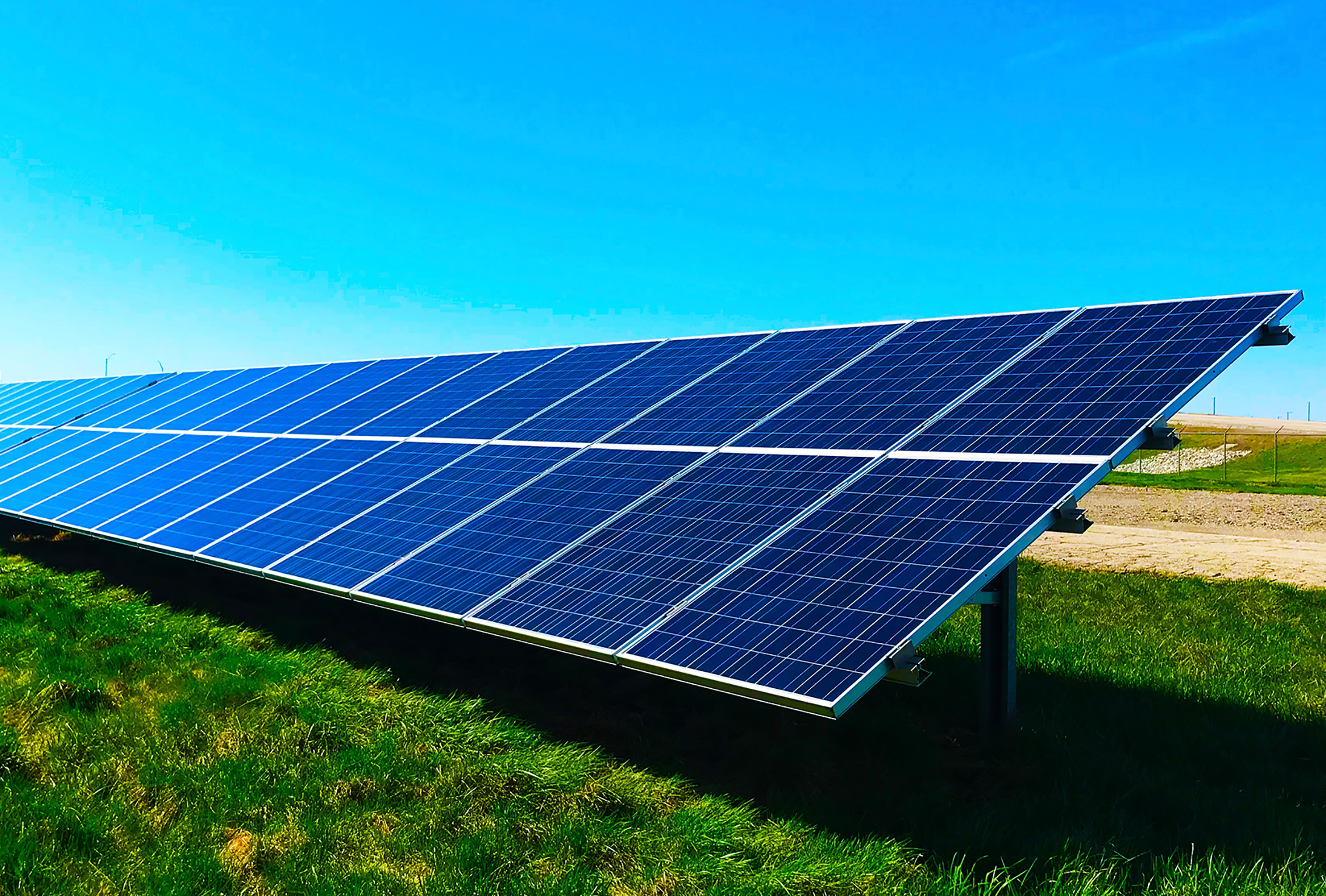 The construction of a vast solar installation at SIG's production site in Linnich, Germany, will see SIG further extend its lead in the beverage carton industry in the use of renewable energy. The 10.25MWp system, made up of 22,300 photovoltaic solar panels, will be the largest photovoltaic system at an SIG plant to date.
"The thousands of solar panels we are installing in Linnich will double our on-site renewable energy capacity in Germany," said Arnold Schuhwerk, Head of Category Polymers & Energy Global at SIG. "This latest investment shows that SIG is not only committed to continue making its beverage cartons with 100 percent renewable energy, but to continually improve the quality of that renewable energy through physical power purchase agreements."
Maximising on-site capacity
SIG is already the first and only aseptic carton manufacturer to produce all its packs with 100 percent renewable energy globally since 2018.
The company recently secured physical power purchase agreements that will provide enough renewable energy capacity to power 100 percent of its carton packaging production in Germany from January 2023 – and the Linnich installation will enable more of this to come from its own sites.
Construction has begun on a gigantic ground-standing system of 20,600 panels that will occupy an 80,000 squarer meters area in front of the Linnich plant – that's the equivalent of 11 soccer fields side by side. A further 1,700 panels will cover the plant's rooftop to maximise potential to solar power on the site.
As the owner and operator of the Linnich photovoltaic system, Leipziger Stadtwerke will pass on the solar power generated directly to SIG through a long-term power purchase agreement. The power will go straight into the production of SIG carton packs at the site.
"Leipziger Stadtwerke is driving forward the expansion of renewable energies, including working with partners like SIG. The solar installation at the SIG plant in Linnich is another milestone towards the decarbonising of energy systems in Germany," says Maik Piehler, Managing Director of Leipziger Stadtwerke. "We are pleased to be able to make an important contribution to this. The project is one of the largest photovoltaic self-supply systems with direct connection in Germany that is operated without using the public grid and without any subsidies on industrial land."
Going Way Beyond Good for climate
SIG already doubled its on-site solar capacity in 2021 to 11.3MWp and plans to triple this again within the next year. The Linnich system will play a big part in this expansion, together with installations in development at other SIG plants in Germany, Saudi Arabia and Mexico.
The company's focus on renewable energy is part of SIG's Way Beyond Good Climate+ ambition that is driving down value chain carbon emissions for its business and its customers.
Use of renewable energy for carton packaging production has already avoided over half a million tonnes of CO2-equivalent and these savings will continue to grow. The new Linnich installation alone will generate enough renewable electricity to reduce more than 3,150 tonnes of carbon emissions a year.
Commitment to sustainability
EcoVadis, the world's largest provider of corporate sustainability ratings, has presented Bilfinger SE with a Gold Award for sustainable, ethical and responsible business practices. The Group is thus among the top 5 percent of companies from the more than 100,000 throughout the world that EcoVadis analyzed.
"We are truly proud to receive this award. The results clearly show that the sustainability principle is firmly established in our Group structure and that it is actively embraced by our employees. At the same time, we see the award as an incentive for our future performance", says Bilfinger Group CEO Thomas Schulz. "The impartial recognition from EcoVadis also serves as confirmation for our process industry customers that with Bilfinger they have a responsible and trustworthy partner at their side ready to help them successfully implement their own sustainability goals."
The EcoVadis evaluation is based on a comprehensive catalog of questions in which the results of the criteria surveyed are grouped into the four topic areas including environment, labor & human rights, ethics and sustainable procurement. In the most recent survey, Bilfinger improved in both the environment category (from 70 to 80 points), in the labor & human rights category (from 60 to 70 points) and in the sustainable procurement category (from 40 to 50 points). In the ethics category, the same figure as in the previous year (60 points) was achieved. Overall, Bilfinger achieved a score of 68 from a possible 100 points in the annual survey conducted by EcoVadis. The industrial services provider thus surpassed its results from the previous year's survey by eight points.
Bilfinger has been reporting on its sustainability activities on an annual basis since 2011 and has published an externally-audited non-financial report every year since 2018. In accordance with the Greenhouse Gas Protocol and as part of its current Annual Report, the Group has also formulated specific targets for its own carbon footprint in the form of a so-called "Sustainability Commitment". This commitment calls for CO2 equivalents under Scope 1 and 2 to be successively reduced from around 60,000 metric tons in 2021 to 'net zero' by the end of 2030 at the latest.
Bilfinger is also increasingly providing its customers with valuable support to help them achieve their own sustainability goals. The Group's customers face the challenge of securing their energy supply for the future and significantly reducing their carbon footprint. As a key component of the company's growth strategy, Bilfinger targets an increase in revenues from energy transition and carbon reduction projects from approximately €500 million in 2021 to around €1 billion by 2024.