All-steel multi-disc coupling


Compact Coupling Solution
Engineers and designers are always looking for solutions to make their and our life easier. Especially in our times, which are characterized by high cost pressure and ever more ambitious applications, flexible components are in high demand. Compact, high-performance strong components that allow for simple constructive solutions can play an important role. Flender meets these requirements with its N-Arpex all-steel multi-disc coupling. The successor to the proven Arpex couplings is a compact coupling solution offering torques up to 2 million Newton meters.
Installation – easy as ABC
The N-Arpex series of all-steel lamina couplings is now completed with standard couplings in two versions (ARN-8 and ARN-10) , thereby delivering up to 2 million Nm of torque . Through the eight or ten screw connections, coupling diameter of up to 988 mm can be reached. For higher torques expansion stages Flender developed a conical screw connection. Thus, assembly is significantly simplified even in high performance ranges and can be carried out without additional tools.
The torsionally rigid, all-steel, multi-disc coupling offers a compact overall design, a significant increase in performance and increased bore capacity. This allows a smaller coupling to offer a higher torque transfer, compared with the previous model Arpex. In many cases this allows for the application of a smaller sized coupling. The achieved weight optimization enables higher, physical parameters and leads to a reduction of the bearing load in the connected machines. In combination with the closed flange contour, these couplings can be used for peripheral speeds of up to 110 m per second.
One series fits all
A single series of 37 sizes covers the entire torque range up to two million Nm, the previous model needed 67 designs to offer that torque range. This makes the coupling selection easier, clearer and faster, which has a positive impact on the order process and procurement logistics.
The entire value chain, from development over production to the performance test on a test beds, is done in-house by Flender, with decades of experience in development and construction flowing into each coupling.
The devil is in the detail
In the various sectors, machines and systems are subject to a wide variety of standards and certifications. The materials, used in conjunction with the well-thought-out overall design of the N-Arpex couplings, enable the application in a temperature range from -50 to 280°C. The couplings are also suitable for explosive environments and meet the requirements of the Atex Directive 2014/34 / EU and the requirements of API 610 / ISO 13709 and API 671 / ISO 10441. Another standard safety feature of the series is the special catching device securing the intermediate spacer in the event of plate breakage
The redesign of the couplings provides an even higher bore capacity allowing for bigger shafts, in comparison to its predecessor. Another focus of development was on the simple installation of the couplings, which are available in three- and five-part versions. The two hub pieces at both ends are provided with pull-off threaded holes. In the case of the five-part variant, the intermediate unit is also delivered pre-assembled. All these features simplify handling and allow quick and safe installation routines.
From mechanics into the digital world
In addition to the design benefits, users profit from the electronic capabilities offered by Flender. Couplinges or gearboxes can be selected in the online tool "Drive Technology Configurator" based on the technical parameters appropriate to their application.
The tool allows designers to find the right coupling and order it online. Flender can also provide key design data such as 3D models, dimensional drawings and descriptions. By integrating these into suitable design and simulation programs, a "digital twin" can be created. This gives designers important information about suitable couplings and drives early in the project phase.
Although couplings are not among the most expensive parts in the drive train, designers expect optimal value for money and the best possible design characteristics that meet the most stringent standards. The N-Arpex coupling generation has been developed meet these requirements, following in the footsteps of the very popular Arpex series, while setting new benchmarks at the same time.
Request info material now!
You would like to know more? Just fill out the form.
Expertise in turnarounds


When the refinery comes to a stop
A labyrinth of endlessly winding pipes, tall smokestacks and intertwined structures is what the workers in blue helmets and blue protective uniforms confidently wind their way through. They busy themselves with turning valves, welding pipes and putting up the scaffolding. They get on their bicycles to reach their work locations more quickly – the 320 hectares of the Total refinery Mitteldeutschland are equal to 500 soccer fields put together. A 140-meter-high flare stack, its flame burning night and day, towers over the plant and is visible from afar. The refinery could aptly be described as a self-contained world of its own.
Total's refinery Mitteldeutschland in Leuna is one of the most modern industrial plants in Europe. Its output products include gasoline, heating oil, liquefied gas, diesel and methanol – indispensable raw materials for any economy. It is easy to see that operating and maintaining such a huge facility is no simple task.
The technicians deployed here by the Mannheim-based industrial services provider Bilfinger are no strangers to the challenges that the plant and its operation present in practice. For 24 years now, the company has been working with the refinery in Leuna, assisting with various modernization and expansion measures, for example. Only recently, the Total refinery awarded Bilfinger two further major contracts worth roughly EUR 30 million: The first involves exchanging the reactor systems; the second, performing the turnaround for the plant's POX methanol facility. More than 800 Bilfinger specialists will be involved in these two projects.
The first of them – replacing the six reactor systems – will have to be carried out in the midst of ongoing production operations and, if at all possible, without any downtimes. This is because the reactor systems, along with the downstream plant components, convert heavy petroleum residues from the refinery into methanol, a key industrial input chemical, by means of partial oxidation (POX). This will be the most extensive refurbishment work ever done on the Leuna plant, which is one of the last industrial holdovers from the Communist period in Eastern Germany. The project is expected to result in a 20% increase in the volume of methanol produced.
A project of this magnitude requires careful advance preparation; accordingly, planning was begun as early as at the start of 2019. Gerald Weber has been looking after the plant's maintenance for a long time. The twenty-year veteran of Bilfinger's Engineering & Maintenance service line explains how he and his team will bring the plant up to the latest technical standard: "We will be removing and modernizing each of the reactors individually, which weigh between 60 and 70 tons – a process that will take 85 days each. Our tasks will also include building a new burner-cooling system."
The project's logistics present a particular challenge: The plant components to be installed are big and heavy. Thus, a special crawler crane with a capacity of 600 tons will be used to fit the reactors into place. Several days will be needed just to set up and remove the crane and to prepare its operating lane – a process that will have to be repeated for each of the six reactors. Transporting the crane and its appurtenant equipment will require some 50 trucks. Weber provides the details: "So you see that our services consist of more than the pre-assembly work and the conversion as such. Just as important is our preparatory planning and our coordination of the various trades on the construction site. In the end, everything has to run like clockwork. It's high-precision work. Of course, safety always comes first." The reactors are scheduled to be replaced by the end of 2021, thereby completing the project.
By this time, the second contract awarded to Bilfinger – the refinery's turnaround in the fall of 2020 – will also have been completed. Gerd Braune, the engineer at the Bilfinger Engineering & Maintenance service line who is supervising the turnaround, explains: "Operators are obligated to shut down their plants in this way at regular intervals. This sort of general inspection is intended to ensure that the plant remains technically reliable, legally compliant and environmentally friendly. We will be making the plant fit for the next six years while providing top-to-bottom maintenance." The plant has to be kept idle while all this is going on, Braune points out, thereby causing substantial turnover losses for the operator: "Our job is to keep these losses as small as possible. Every additional day of downtime for the plant increases the economic damage our customers stand to suffer."
In order to keep such downtimes as short as possible, Bilfinger has developed its own in-house concept for executing turnarounds. "How we go about it exactly is a trade secret," says Braune and laughs: "But I can say this much: Efficient scheduling and work planning are essential. Another factor is that our workforce is highly qualified and very familiar with the routines involved in such interventions. What's more, we're using digital solutions to an increasing degree." The results speak for themselves: Every year, Bilfinger performs around 30 comprehensive turnarounds of industrial plants across Europe. The service field responsible for turnarounds has expended 4.5 million man-hours of work in recent years – and this without a
single accident entailing lost working days. This hopefully will hold true also for the turnaround of the TOTAL refinery Mitteldeutschland.
Bilfinger acts as general contractor for a number of the plant's systems, including the POX methanol facility. The maintenance services, which have been planned far in advance, must be completed within four to six weeks. This will involve opening, inspecting and cleaning innumerable containers and pipes – and of course also repairing them if needed. Subsequently, the individual components will be inspected and certified by the German Technical Supervision Association (TÜV). Braune sums up: "What counts here is experience, familiarity with the routines, and keeping a cool head: Every move has to be executed perfectly and the relevant work steps have to be clear to all involved."
To ensure that this is the case, giant workflow diagrams wallpaper have been hung up where everyone can see them. These depict the individual work steps and work packages, which can then be checked off as they are completed. Thus, everyone will be able to keep an eye on the big picture. As Braune puts it, "A turnaround is a like a vast mosaic composed of many small tiles representing work packages, one that has been painstakingly planned two years in advance." In fact, a planning period this long is indispensable: Certain portions of the plant will be turned into huge construction sites for short periods of time, where many people will be expected to work in coordination at very close quarters. It goes without saying that, despite the intense time pressure involved, occupational safety and diligence will always have top priority.
With these two projects, Bilfinger will support the Total refinery in further boosting its competitiveness. The complete replacement of the reactors will form part of the "Leuna 2020+" catalogue of measures intended to make the refinery viable for the future. By ramping up its production of methanol, the refinery is reacting to declining demand for heavy fuel products. The Total refinery compound in Leuna is set to see a lot of activity in the near future!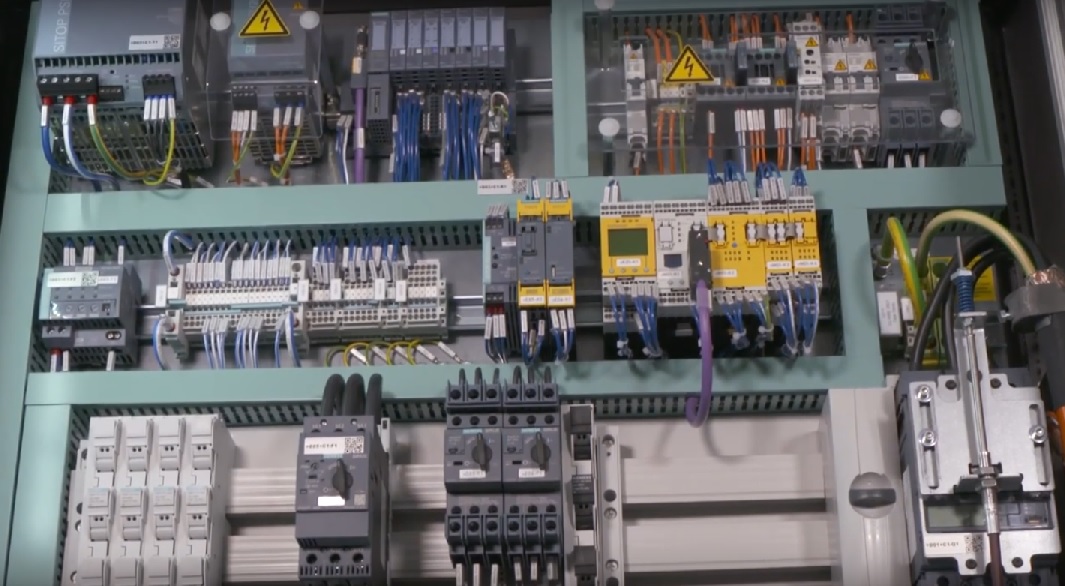 Siemens will build a highly efficient combined cycle power plant as a turnkey project at the Marl Chemical Park in North Rhine-Westphalia, Germany. The order was placed by the specialty chemical group Evonik Industries. The new industrial power plant will consist of two units, each with an electrical capacity of 90 megawatts, and produce both electricity and process steam for the chemical park. The site's integrated steam network will also supply district heat for about 2,000 homes in the future. The plant's fuel efficiency will thus exceed 90 percent. With this combined cycle power plant, Evonik will replace its last coal-fired plant at the Marl Chemical Park. Because the plant will produce environmentally friendly electricity, process steam, and district heat from natural gas, the company will be able to cut CO2 emissions by one million metric tons per year. The plant thus makes an important contribution to decarbonization. Construction is scheduled to begin later in 2019, and the power plant is expected to go into operation in 2022. Siemens Financial Services (SFS), Siemens' financing arm, developed a leasing financing solution specifically for Evonik in collaboration with Siemens Gas and Power. Together with the KfW IPEX Bank and LBBW, SFS will handle refinancing of the leasing agreement. The project volume is in the lower triple-digit million euro range.
"In building this power plant, whose technical and commercial concept was worked out jointly between Siemens and Evonik, we're helping Evonik significantly cut its CO2 emissions," said Michael Becker, CFO of Siemens Gas and Power. "In addition, the state-of-the-art plant will ensure a reliable supply of electricity and process steam for the chemical park. The ability to use various gases as fuel is another benefit and further increases the plant's economic feasibility."
"In deciding to build the new power plant, we're ending our coal-based production of electricity and steam in Marl after more than 80 years, and cutting the direct annual greenhouse gas emissions of our plants by nearly one fifth worldwide," said Thomas Wessel, Chief Human Resources Officer at Evonik. "We are pleased to have Siemens at our side, a reliable partner who is helping us to achieve our ambitious climate goals."
"Siemens Financial Services' structuring expertise and experience in the energy sector for years enabled us to offer a financing solution tailored to the customer's needs," said Veronika Bienert, CFO of Siemens Financial Services. "This made it possible to implement the project in close cooperation with Siemens Gas and Power, which is providing the technology and service activities."
Siemens' scope of supply includes the turnkey construction of two identical power plant units as well as one industrial gas turbine, and one industrial steam turbine for each unit. It also includes generators, auxiliary systems, and the control system.
Siemens will carry out preventive maintenance work on both gas turbines for a period of 15 years under a long-term service agreement. This agreement also covers remote diagnostic services for daily plant monitoring and monthly analyses of the operating data. These digital services will ensure high plant availability.
Thanks to the use of special heat recovery steam generators and catalysts, the system can operate on natural gas as well as re-gasified liquefied natural gas (LNG), and various other gases, such as residual gas from production processes. Each power plant unit can produce not only electricity but also up to 220 metric tons of process steam per hour. Thanks to the plant's high flexibility that enables it to compensate for the fluctuating infeed of renewable energy into the power grid and its ability to produce district heat, it is also supporting the energy transition in Germany.
For the polymers, chemical, pharma and food industry


Next Generation of High Accuracy Vibratory Feeding Technology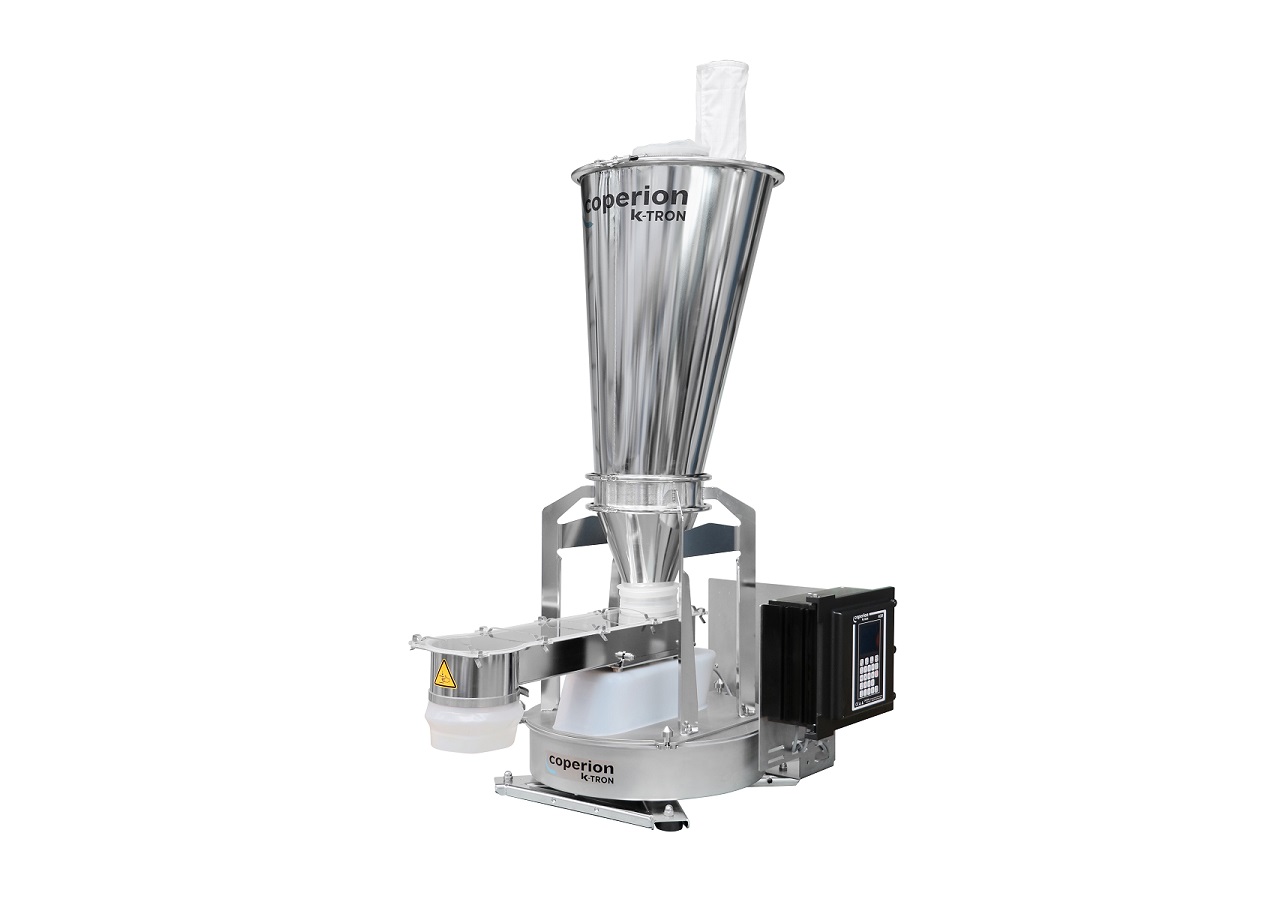 Coperion K-Tron is proud to announce a completely new K3 line of vibratory feeders for dry bulk solids.  The innovative new feeder design features a unique, patent-pending drive system combined with an advanced control package.  The new K3 vibratory feeder is able to achieve accuracies averaging 35% better over traditional vibratory technologies. This revolutionary new generation of Coperion K-Tron loss-in-weight vibratory feeders offers gentle handling of the bulk material, higher accuracy and faster product changeover, resulting in less product waste, less downtime and better end product quality as well as improved sustainability.
New technology brings significant advantages
These advantages are possible thanks to groundbreaking new technology. The key to achieving high accuracy is the ability to deliver a continuous, even product discharge with minimal pulsations. The new K3 vibratory drive is able to do this thanks to a completely new shock absorber design. Conventional vibratory feeders use rubber or spring shock absorbers, which allow movement of the drive in all directions, resulting in rotational motion. In contrast to these conventional shock absorbers, the new K3 line uses a unique flexible pendulum technology which provides shock absorption only parallel to the desired direction of motion, eliminating rotational movement. This parallel motion ensures an even material flow of the product along the entire length of the tray.
The advanced control system and feeder electronics include internal sensors which measure acceleration, displacement, load, current and temperature at rates of up to 25,000 times per second. The fast-acting controller then adjusts the vibratory drive signal to maintain clean sinusoidal displacement for optimal mass flow. The combination of this unique drive with the Coperion K-Tron SmartConnex control system also results in extremely low energy consumption as compared to other feeding technologies. Power consumption can be as low as 20 Watts for feed rates as high as 6,000 kg/h, thus making it ideal for improved production sustainability and minimal heat dissipation.
The typical feeder package consists of a feed hopper, vibratory tray and vibratory drive mounted on a weighing system featuring patented, high accuracy Smart Force Transducer weighing technology and combined with SmartConnex controls. The mechanical package is modular in design, and versatile in that it can accommodate custom tray configurations and lengths, offering the user more flexibility.  A special quick-release clamp mechanism on the feeder tray allows for quick product changeover. The absence of mechanical wear parts results in lower maintenance requirements and ensures gentle handling of the bulk material. In addition to the standard design, a line of hygienic, easy-clean configurations is also available. These include a hygienic silicone cover to enclose the complete drive assembly, making it also suitable for food and pharmaceutical applications.
Ideal for gentle handling of difficult bulk materials
Vibratory feeders are ideal for the gentle handling of a wide variety of materials, including friable products, abrasive products, products with non-uniform shapes, and glass fibers. They are ideally suited to applications such as the high accuracy feeding of finished food products to packaging lines, uncoated tablets to coating lines, as well as difficult feeding of pellets or regrind to plastic extrusion lines, for example in plastic recycling applications.. Vibratory feeders can often be a viable alternative to screw feeders for difficult materials, where gentle vibratory feeding may allow feeding without build-up which can occur on screws and screw tubes.
Coperion at the K 2019: Hall 14, Stand 14B19