Collaborative Approach of Research And Health
Collaboration on the basis of interdisciplinary and interprofessional elements has always been crucial in any research and care-based setting. And why not; when there are experts coming from varied specialized outlooks, better outcomes are what one can expect from any given scenario.
The World Health Organization has always given thrust to interprofessional education which underlines the fact that it is pivotal to establish a collaborative and a practice-ready health workforce so as to better be prepared for the unknown health needs that can arise from nowhere.
That said there are loads of obstacles that come in the path of interdisciplinary and interprofessional partnerships ranging from frameworks that are rigid and incompatible to a lack of targeted funding source that is trusted. The only silver lining coming out of pandemic is the motivation that it has provided to various specialists from unidentical disciplines and a multitude of professions to fight together in overcoming the difficulties and differences that have been in prevalence. Another leaf of experience to take out from the current pandemic is that the researchers have had more and better access to both national as well as international funds as the strife to develop to the point vaccines in order to deplete the rising scale of infection has been more than ever.
Vaccine Development – Eyeing the pinnacle of collaboration 
When the process of vaccination began across the world, people from all walks of life expressed their concerns about receiving them, and why not! The timeline of vaccine development as we are all conditioned to believe takes much longer than what happened exclusively in the case of COVID-19. To gauge the effectiveness and safety of any vaccine before the pandemic struck, took anything between 10-15 years, and here we were getting access to a jab that was developed in a year's time. So how come, something phenomenal like this occurred? Well, the answer lies in interprofessional collaboration and the thought and implementation of which led to generous funding.
A decade or two down the line, when we look back and cite an example of interdisciplinary and interprofessional partnership, the development of the COVID-19 vaccines will be written in golden letters. Nothing can match the whole of the industry come together and fight it out against a pandemic enveloping the entire world. Just look at the collaboration that took place; AstraZeneca got the support of Oxford University, while Moderna & NIH teamed up for their vaccine and BioNTech collaborated with Pfizer. To be fair to transparent and collaborative approach as well as thinking, some of the best outcomes that have pacified the world have come through them and that too in a matter of not even a year, just months. The backbone of any development is funding and this one-of-a-kind urgency required loads of it. Funding bodies mostly divide the funds into projects and disciplines, but these were extraordinary times that required extraordinary moves. In the United States of America, the entire gamut of vaccination development was called Operation Warp Seed which went all out in developing, manufacturing, and distributing the vaccines in whatever short time was allocated. As far as Europe is concerned, it was European Commission that went on to pledge $8 billion that involved the COVID-19 research and the development which went into it. The entire era of COVID-19 has given a new life to the debate of why a collaborative approach is the need of the hour and must be paid heed to.
Collaborative Clinical Setting
And it is not only the research where collaboration tops the charts but in clinical settings as well where to the point communication between health experts and the public, in general, was possible due to effective partnerships. Communication, collaboration, and coordination are the essence of making things work and which is what took place at the time of COVID-19. This all has in a way led to healthcare workers not getting bogged down because of the strain that they have had due to the consistent influx of COVID-19 patients. Interprofessional collaboration is not new to clinicians as it is a practice of health workers to engage in stronger communication every time across departments and between specialists, so as to have a holistic focus on patient monitoring and care. The inpatient and outpatient physicians scenario has been in existence for a long time. As hospitals do not have advanced knowledge of patients coming-in in unless they are visiting for another round, it is the frequent understanding amongst the inpatient and outpatient physicians that paves the road. In the case of COVID-19, the spirit with which the collaboration took place has raised the bar even higher. Although COVID-19 treatment is very different from the regular ones, communication and that too timely one at that, between specialists, critical care, ER, and others needed to be impeccable. And that's not it. Access to medical records across departments has been a key feature during the time that we have gone through and that has been possible due to consistent interdisciplinary care.
Checking The Mental Stiffness
Mental health has also been a bone of contention in the entire world. Travel restrictions, be it domestic or international, or regular movement of people has led to a series of events that have had a severe impact on the overall mental well-being of populations of all ages. Again interdisciplinary partnership, as well as professional collaboration, has stepped in to form 10 year goals that are in line with the community of mental health research.
Significantly, a collaboration between human capacity and infrastructural capabilities holds the key to successfully getting rid of the mental trauma one could go through in such events. In the past year, many groundbreaking projects that have experts from data science, neuroscience, and people with issues of mental health have come together to tackle discrepancies and have indeed come out strong.
The holistic approach has given an in-depth understanding of the virus' impact and has opened gates to more research that can be done. Cross-cultural data has also stamped its presence on the treatment that goes in. The work that has interdisciplinary and interprofessional elements imbibed in it is here to stay and when the knowledge is shared across the spectrum during the trying times which we are in, its relevance becomes all the more important.
Reduced CO2 emissions through "Green Car Policy"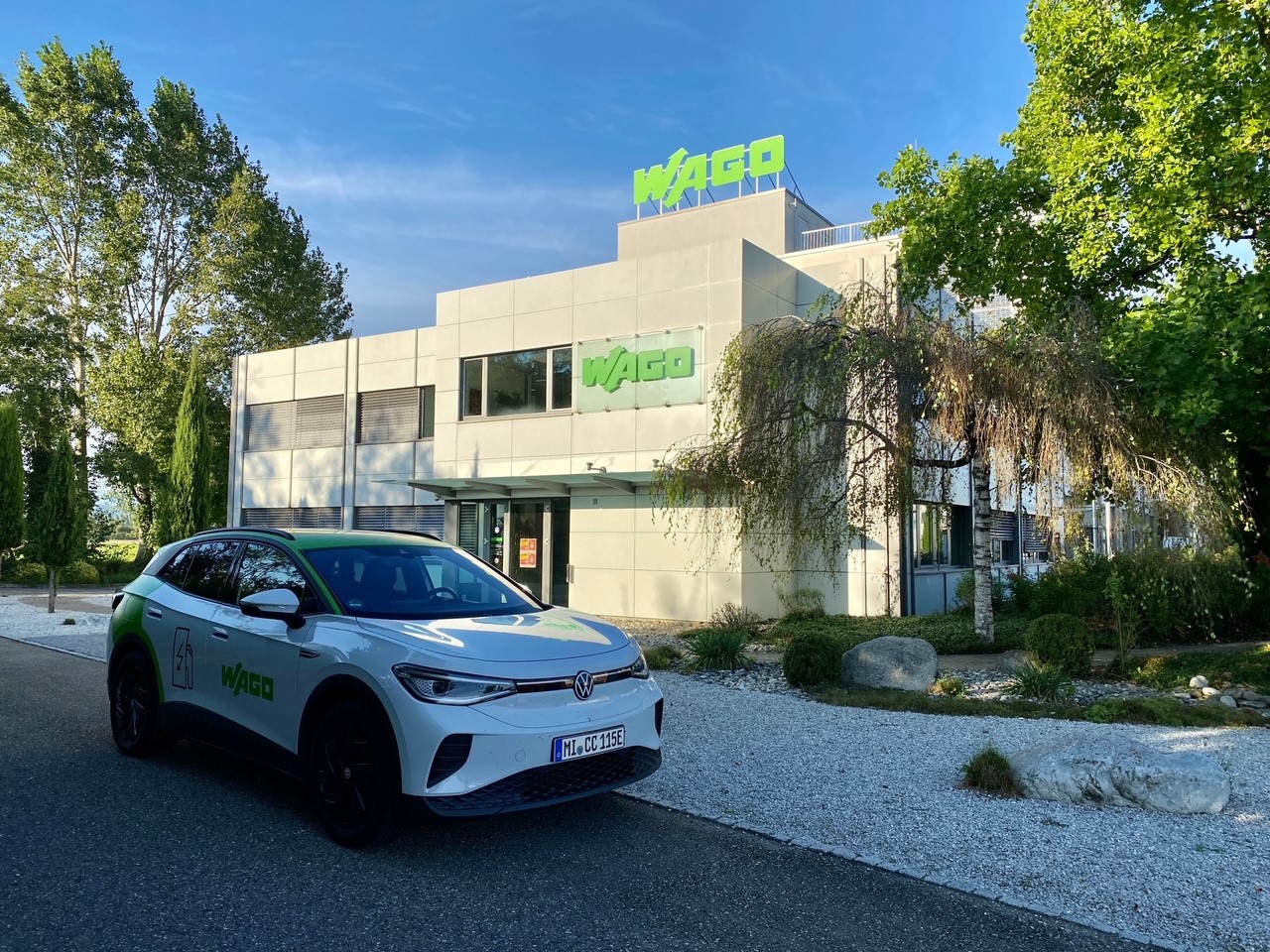 Responsible and sustainable action is firmly anchored in the WAGO Group's corporate strategy. The company's connection and automation technology is an important component of the infrastructure necessary to advance digitalization and energy efficiency, and thus contribute to global challenges such as decarbonization. The company wants to fulfill this responsibility together with customers and partners, but also within the company. Therefore, we have decided to consistently convert our vehicle fleet to alternative drives.
With a "Green Car Policy", no pure gasoline or diesel engines will be permitted in the future. The medium-term goal is to purchase only zero-emission vehicles by 2025. By the end of this year, plug-in hybrids and electric cars will already account for 40% of the total fleet. The company's pool vehicles, which are available for business trips at the German plants in Minden and Sonderhausen (Thuringia), will already be 80% electrified. In perspective, further concepts for sustainable mobility are to be incorporated into the policy.
"The consistent conversion of our vehicle fleet is a further step for us to make the energy transition possible together. If you want to act sustainably in the long term, you have to look at all aspects of your business. Here we can make a further contribution to saving CO2 for our company and achieve results quickly."

– Axel Börner, Chief Financial Officer
Innovative tooth brushing robot
In principle, teeth and gums can also be perfectly cared for with a normal toothbrush. However, dentists repeatedly find that most people find it easier to achieve good results with electric assistance, and are therefore increasingly advising electric brushes. TÜV SÜD product expert Andrea Mertl explains what consumers should look out for and how products are tested on the German market.
The figures speak for themselves: three quarters of all dentists in Germany are convinced that correct brushing is easier with an electric toothbrush; one in three even believes they can tell from their patients' dentition whether they are using an electric brush or not. Today, around 40 percent of all people over the age of 14 in this country already use an electric toothbrush. Since this brushing method has long been taken for granted even by more and more kindergarten children, the market share will continue to grow significantly in the coming years. In addition, many electric fans from the very beginning are switching to new models. Here, it is not only product improvements in terms of program selection or battery charging capacities that are enticing – those who still use a retro model with an electric cord or battery operation should switch for safety or environmental reasons. New features such as a smartphone app that documents cleaning time and quality or recognizes which areas are being neglected via a connection to the camera also encourage new purchases.
Andrea Mertl is responsible for testing electric toothbrushes at TÜV SÜD: "Many manufacturers advertise that their products provide good brushing performance. With our tests, we check this on the basis of various aspects and ensure that the electric toothbrushes also clean gently, are user-friendly to use and comply with the specifications regarding safety and environmental protection."
Innovative toothbrushing robot
An extensive test scenario has been defined for these reviews. A specially developed brushing robot has already been in use since 2017, simulating brushing performance on black-colored artificial dentures. A white paste represents plaque and impurities to be removed from the tested models. How well this is achieved is analyzed by software, which assigns scores for the criteria of interdental spaces, tooth necks, smooth surfaces and overall surface area during its evaluation. After these automated tests and, of course, a thorough safety check in which, for example, the cord and charging station are also closely examined, human test subjects of all ages come into play. They test several products from different manufacturers with different product features and from different price ranges. Only after this elaborate procedure does the company award its test seal.
Rotary model or sonic toothbrush
Basically, electric toothbrushes are based on two different technologies. Rotary models and sonic toothbrushes are still on the market, and within these groups there are of course differences in terms of functionality. Very good results can be achieved with both variants: Rotary brushes have a small, rotating round brush head that works on each tooth individually. The brushes brush with an alternating left-right movement – a semi-circular rotation of the brush head.
Sonic toothbrushes usually have larger, oval brush heads and clean a larger area at once. Nevertheless, the brushes do not clean with sound, but with vibrations that occur at a very high frequency. Meanwhile, the integrated transducers generate sound waves between 250 and 300 hertz that drive the brush head. This creates a buzzing sound, which originally gave this type of toothbrush its name. Since less pressure is required with this system, gentle cleaning is even easier and interdental spaces are also better reached, more and more users are giving preference to sonic brushes.
Special form of sonic brush: ultrasonic toothbrushes
Still relatively new on the market are ultrasonic toothbrushes, which use a special toothpaste and send tiny microbubbles into the deepest crevices of the teeth at up to 96 million vibrations per minute to loosen plaque and bacteria. While the results achieved are excellent, optimal cleaning takes significantly longer than with other systems. Moreover, at the moment this technology is still exclusively represented in the upper price segment and is mainly recommended for people with gum problems, braces or bridges.
"Whether a toothbrush with smartphone connectivity is really necessary is up to each buyer to decide. However, our experience shows that electric toothbrushes generally make good oral hygiene much easier. In any case, we advise to go for tested safety and to pay attention to the corresponding labeling when buying."  

– Andrea Mertl
More space in the control cabinet thanks to compact controller family
Now B&R is launching a new compact controller family called X20 Embedded. The devices combine performance and numerous integrated interfaces in a housing just 55 mm wide. This makes the controllers half the size of comparable devices.
Thanks to the powerful processors from the Intel Atom series, the new controllers are also suitable for demanding applications with short cycle times. The devices can even be used to control fully-fledged robot applications. Machine builders thus save costs and space in the control cabinet.
The controllers come standard with two USB ports, integrated flash memory and two Ethernet ports. Daisy-chain cabling can be easily implemented with the integrated switch. Therefore, there are no additional costs for the network infrastructure.
Integrated interfaces
Hardware interfaces for POWERLINK and RS485 are also integrated in the devices. Via the RS485 interface, the user can, for example, connect frequency converters directly to the controller without any additional hardware. The power supply is also integrated. Despite the high performance, the controllers do not require a fan or battery and are therefore maintenance-free.
Optionally, any other fieldbus protocols can be added. For this purpose, the controllers are optionally available with an interface slot. All B&R interface cards can be combined with devices from the X20 embedded series. Likewise, all X20 I/O modules can be added to the controller as usual.