Citrus Flavors Not Derived from Citrus Oil
IFF, an industry leader in solutions for food, beverages, health, biosciences, and scent, today announced a breakthrough innovation: IFF NEOTM. This portfolio of natural flavors delivers maximum citrus taste impact without using citrus oil, or any ingredient derived from the oil. Featuring complete citrus flavors from orange, lemon, lime to grapefruit and mandarin, IFF NEOTM offers beverage manufacturers more stable supply, while reducing price volatility and environmental impact.
"IFF NEOTM reinforces IFF's leadership position and expertise in citrus flavor development and ingredients," said Marcus Pesch, global vice president for IFF's RE-IMAGINE and RE-MASTER innovation programs. "The essence of the brand is its name, short for 'no essential oil.' These unique citrus flavor solutions are yet another way we're innovating for our customers and make a great addition to our already extensive portfolio."
Environmental pressures, disease and pests can substantially affect global citrus crop yields and fruit quality. This in turn, can impact the quality of citrus, create supply-side challenges and impact cost. 
"We're alleviating global citrus sourcing challenges, offering our customers great-tasting, natural flavors with citrus taste that are more readily available," said Karel Coosemans, global leader for IFF's RE-MASTER CITRUS innovation program. "Our game-changing supply stability also removes the price volatility commonly seen with citrus-derived products."
The IFF NEOTM collection of natural citrus flavors is developed for beverage applications and works equally well in liquid and dry formulations. Built using proprietary materials and technologies, IFF NEOTM citrus flavors are highly concentrated yet entirely free of citrus-derived molecules. Labeled as natural flavors, they are readily soluble in beverage applications and have greater stability than citrus-oil derived flavors, enabling a longer shelf life.
"As we developed IFF NEOTM, it was important not only to address the consumer desire for great taste and natural ingredients," said Coosemans. "We also wanted to make flavors with a smaller environmental impact by eliminating the need to depend on traditional citrus cultivation, processing and transportation, we've reduced resource usage and waste associated with citrus by-products."
From the outset, IFF flavorists considered the regional differences in citrus tastes that exist around the world while developing IFF NEO. Regional flavor creators made base collections, representing a variety of locally relevant citrus tastes, and were designed using leading local market preferences as benchmarks. These regional collections are the basis for customized IFF NEO flavor development in each market. IFF flavorists adjust taste profiles according to local customer application needs.
Efficient and Sustainable Packaging
Gerhard Schubert's first trade fair appearance of 2023 is the CFIA in Rennes. From 14 to 16 March, visitors will have an opportunity to explore the packaging machine manufacturer's comprehensive expertise in all aspects of food packaging. In Hall 10A at Stand F5, the French Schubert team headed by Charles-Antoine Freiher will be showcasing highly flexible, efficient and resource-saving packaging solutions. The Schubert experts will also share their expertise on the selection of environmentally friendly packaging materials and present in-house developed cardboard packaging.
In 2023, the Carrefour des Fournisseurs de l'Industrie Agroalimentaire, or CFIA, will once again offer companies in the food, confectionery, baked goods and dairy industries a platform for discovering new trends and cutting-edge developments. At Stand F5 in Hall 10A, the experts from Schubert will be showing their customers, potential customers and visitors the company's many innovations and sustainable packaging solutions. With its Mission Blue Sustainability Initiative, the German packaging machine manufacturer has made it its mission to support the food sector on its journey towards climate-friendly packaging.
Automated food packaging in practice
The trade fair presentations will focus on practical application examples for the food, dairy, baked goods and confectionery industries. These include automated packaging solutions for mastering tasks such as pick & place, packaging into flowpacks and cartoning a wide variety of products and formats. The Schubert portfolio now includes its new Cobot for the flexible and efficient automation of feeding products to machines. The tog 519 picks up lightweight products via pick & place reliably, gently and at a very high cycle rate. The AI-controlled image processing makes programming virtually redundant for manufacturers and enables ever new areas of application. The Cobot will be available to be experienced live for the very first time in May at the interpack 2023 in Düsseldorf. However, interested customers can look forward to a sneak preview of the innovations the Schubert team will be presenting at the leading international trade fair in Rennes.
Sustainable solutions for future-proof packaging processes
Schubert customers benefit from efficient processes, less waste and exceptionally flexible automation thanks to the company's advanced robot technology and comprehensive consulting expertise. Especially in view of the fast-moving food market and increasing demands for sustainable packaging, flexibility is of the essence for manufacturers. At the trade fair, Schubert will be demonstrating a notable advantage in this respect: The packaging lines can switch between conventional and recyclable packaging materials – for example, between plastic and cardboard trays or between laminated films and paper-based films when packaging into flowpacks.
Visitors to the Schubert stand will also have an opportunity to find out how newly developed packaging can make the entire process more efficient, more resource-saving and therefore more sustainable. Of course, the packaging material is key: Composite materials are increasingly being replaced with recyclable alternatives made of plastic or even cardboard. Schubert not only provides support in the selection of suitable machine-compatible materials, it also develops new cardboard packaging for its customers that is perfectly matched to the packaging process. With Schubert as a partner, companies in the food industry are ideally positioned to meet challenging future demands.
Attractive plant-based meat made in Finland
With innovations based on combining cellular agriculture with diverse, locally available crops, food producers can provide authentic, next-generation meat alternatives on an industrial scale.  VTT Technical Research Centre of Finland possesses a unique toolbox to develop game-changing innovations for meat alternatives, making it possible to offer real, authentic experiences for consumers.
VTT, a research institute, has developed a breakthrough scientific approach that could bring sustainable, authentic meat alternatives to carnivores and flexitarians around the globe. 
"We use cellular-agriculture-based techniques combined with our long-term expertise working with challenging, plant-based raw materials to transform nutritious, local crops into delicious foodstuffs that offer an identical sensory experience to animal-based meat. Our innovation toolkit allows producers to perfectly recreate the sizzling fat and juicy tenderness of meat like never before," says Nesli Sözer, Research Professor at VTT.
Key details: 
VTT's multi-technique approach allows food producers to turn under-utilised or local plants such as fava beans and sorghum into burgers, steaks, sausages, and more.
With its plant-based, cellular agriculture expertise, VTT has the tools to replicate the building blocks of animal meat, such as proteins and lipids, to create a 100 percent identical sensory experience, right down to the sizzle of fat in the pan.
This is a sustainable, scalable solution to the problem of meat, using diverse, climate-resistant local crops that can be grown almost anywhere.
VTT's approach unlocks the high nutritional value of plant-based raw materials that are rarely used in mainstream meat alternative products.
Food producers can leverage these innovations to meet soaring global demand for meat while shoring up food security and resilience.
Meat is a major source of emissions, and meat production tends to be overly centralised and vulnerable to supply chain disruptions. A new, sustainable food system requires a dietary shift towards plant-based proteins. 
"In order to solve these challenges, we need plant-based meat that can genuinely satiate demand and that can be scaled in a way that improves food security and nutrition for all," explains Sözer. 
"Consumer acceptance has a key role in the development of feasible business around plant-based protein ingredients for meat alternatives. It's not enough for something to look like meat. We need nutritional and healthy foods that are indistinguishable from animal-based meat in every way, that allows people everywhere to enjoy the experience of meat, without the guilt," Sözer continues.
Next-generation meat alternatives poised to breathe life into the market
Although the meat alternatives industry has grown rapidly in previous years, there is still a long journey ahead before plant-based meat can truly gain a foothold the market. 
As global demand for meat continues to skyrocket, VTT stands ready to collaborate with food and raw-material producers to accelerate alternative meat innovations and empower them to stay ahead of the curve when it comes to scale, nutrition, and sustainability. 
VTT aims at tackling the world's biggest challenges. Plant-based food, cellular agriculture and agile manufacturing are key areas that can contribute to providing new opportunities for sustainable food systems.
"By combining our experience in plant-based ingredients, food design and cellular agriculture, we can create proof-of-concept of prototypes for tasty, identical meat alternatives that are ready to be scaled up for industrial production. By supporting companies to develop sustainable production processes and products that have broad customer appeal, we can also work together towards a future that is free from food crises," Sözer concludes.
Strictest quality specifications for Wheaty products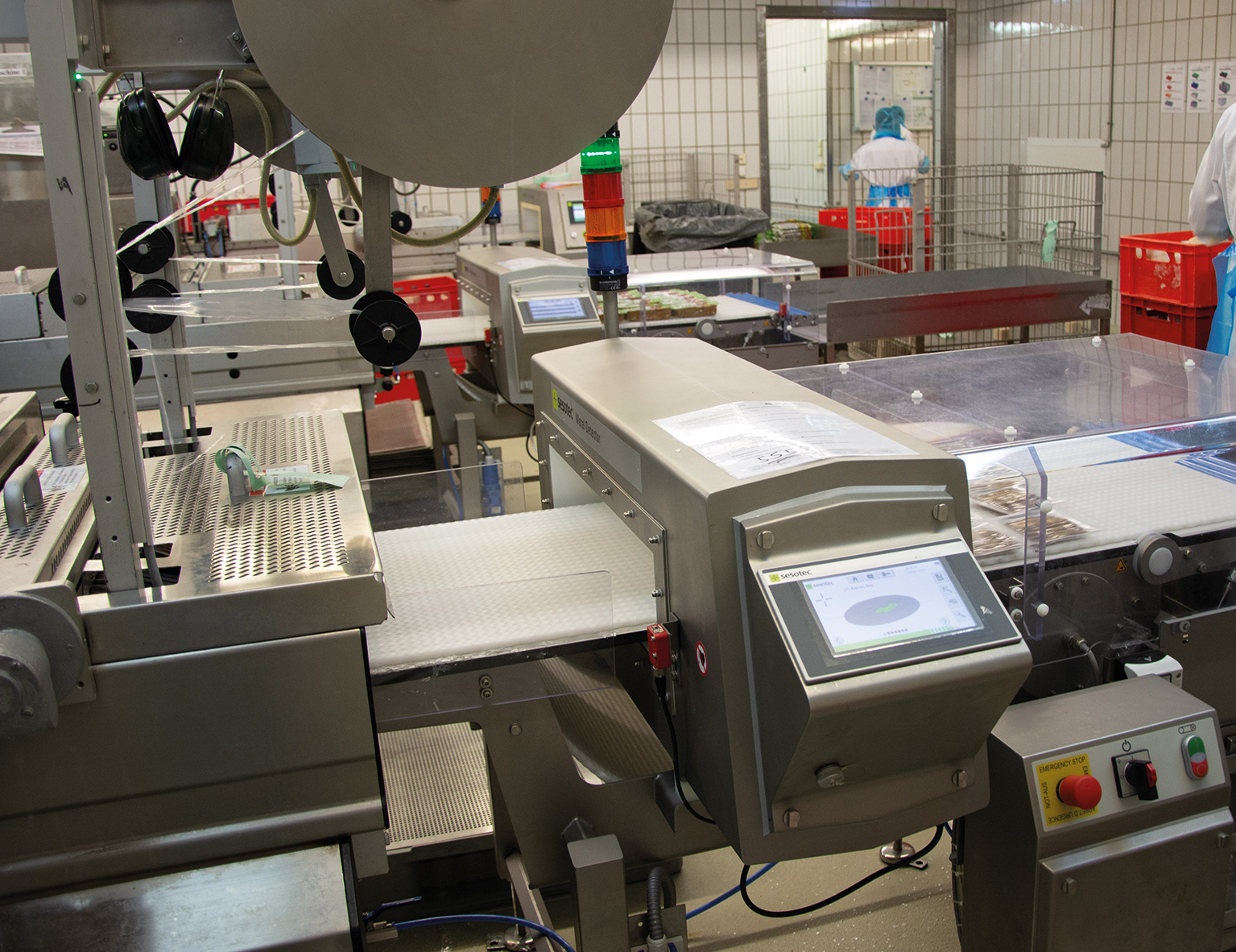 The family business Topas produces vegan meat and cheese alternatives in Kernen, Germany, including the well-known Wheaty brand and is a pioneer in the field of vegan nutrition. With around 100 employees, 50 different products and deliveries to 16 European countries, Topas attaches great importance to the highest quality and continuous further development.
Produced exclusively in Germany using regional raw materials, the products meet the most stringent ecological quality requirements and are certified according to the IFS. Since the foundation until now with the second family generation in the company management, constant development in the areas of product and technology plays an important role.
All Wheaty products are based on organic wheat protein, so-called seitan. During its production, the wheat grains are first processed into flour, which is washed and kneaded several times with water until the starch is washed out and only wheat protein remains. Cooked with various ingredients and spices, the result is seitan, a wet mass that has a meat-like consistency.
Water content and ambient conditions affect the accuracy of metal detectors and cause false alarms
When using metal detectors in the food industry, it is important to keep in mind that many foodstuffs exhibit a so-called product effect. This product effect is caused for example, by a high water or salt content, which leads to the so-called intrinsic conductivity. This impairs the metal detection in that the detector may report a metal signal even though no metal is present in the product. The result: false triggering occurs, and a perfect product is rejected. Vibrations in the vicinity of metal detectors can also cause false resolutions.
In the case of products with a high product effect (intrinsic conductivity), the sensitivity of the metal detector is reduced. However, this increases the risk of metal contamination in the end product.
Combination of conveyor belt and metal detector with AI
The Sesotec complete metal detection system UNICON+ for dry or wet area consists of a conveyor belt, the INTUITY metal detector (coil and control unit), and as optional with reject system. The metal detection system can be integrated into different production stages. The INTUITY coil technology with extremely short metal-free zone enables shortest conveyor belt lengths, which is very important due to the limited space available at Topas.
The INTUITY metal detector uses THiNK technology, which is based on AI (Artificial Intelligence) methods. Products with high and/or fluctuating product effects can be examined better and more stable with THiNK. Sesotec THiNK can detect "false" interference signals caused by the product effect. The advantages: Metal particles are reliably detected and there are fewer false alarms.
The metal detection system, which is installed after packaging, inspects the finished products at the last CCP (Critical Control Point) for metallic foreign bodies (stainless steel, ferrous and non-ferrous), thus guaranteeing pure products for consumers.
Fewer complaints due to highest detection performance
As a food manufacturer, Topas has to comply with strict guidelines and standards regarding Food Safety. With THiNK, the product effect can be almost eliminated, which enables a high sensitivity setting with which Topas can detect the smallest metal particles. The advantage for Wheaty products: greater safety, fewer complaints and less product loss.
"All in all, it was a great project with Sesotec. From our side, there were several different requirements for the metal detectors, which were well solved by Sesotec. Stability, sensitivities, integration – these were all factors that presented us with challenges that are now no longer an issue. We can fully concentrate on our products, which is the most important thing for us", says Mr. Behne, plant manager at Topas.