Energy & Utility Skills


British Water welcomes workforce planning report
British Water has welcomed guidance from Energy & Utility Skills which sets out how businesses in the sector can develop and maintain a sustainable workforce beyond Covid-19. The whitepaper – 6 Easy Steps: A Pragmatic Approach to Workforce Planning – demonstrates how strategic workforce planning can assist businesses as they build their post-pandemic strategies and plan "an effective route back to business as usual beyond Covid-19".
The principles outlined may prove valuable to the water industry supply community as businesses rethink their long-term strategies to adapt to the sudden changes. British Water chief executive Lila Thompson said: "The water industry is critical for the health and wellbeing of the population and the supply chain plays a vital role in delivering essential services for customers. Having just entered AMP7, the utilities will be relying even more so on suppliers' resilience so that postponed capital projects can begin in earnest when it is safe to do so.
"As the representative and business development organisation for the UK supply community, British Water is leading efforts to support members and regulators to put measures in place to ensure businesses can emerge from the pandemic in a healthy position. Energy & Utility Skills' report provides additional insight into how businesses can ensure they have the right people in place at the right time to meet current and future challenges.
"I am pleased the report recognises that companies whose workforce may be scaled back could utilise their suppliers for additional support. "I also fully agree with the point that virtual communication and social distance arrangements may fundamentally change future workforce needs. As part of this new approach, and with health and wellbeing always at the forefront, it is important for companies to recognise they may need to continue to invest in technology that enables tasks to be carried out remotely during and beyond Covid-19. "Technology that allows this transition should be embraced as we continue our journey to become an even more resilient and sustainable industry."
Intralogistics and crane systems


The right energychain for Material Handling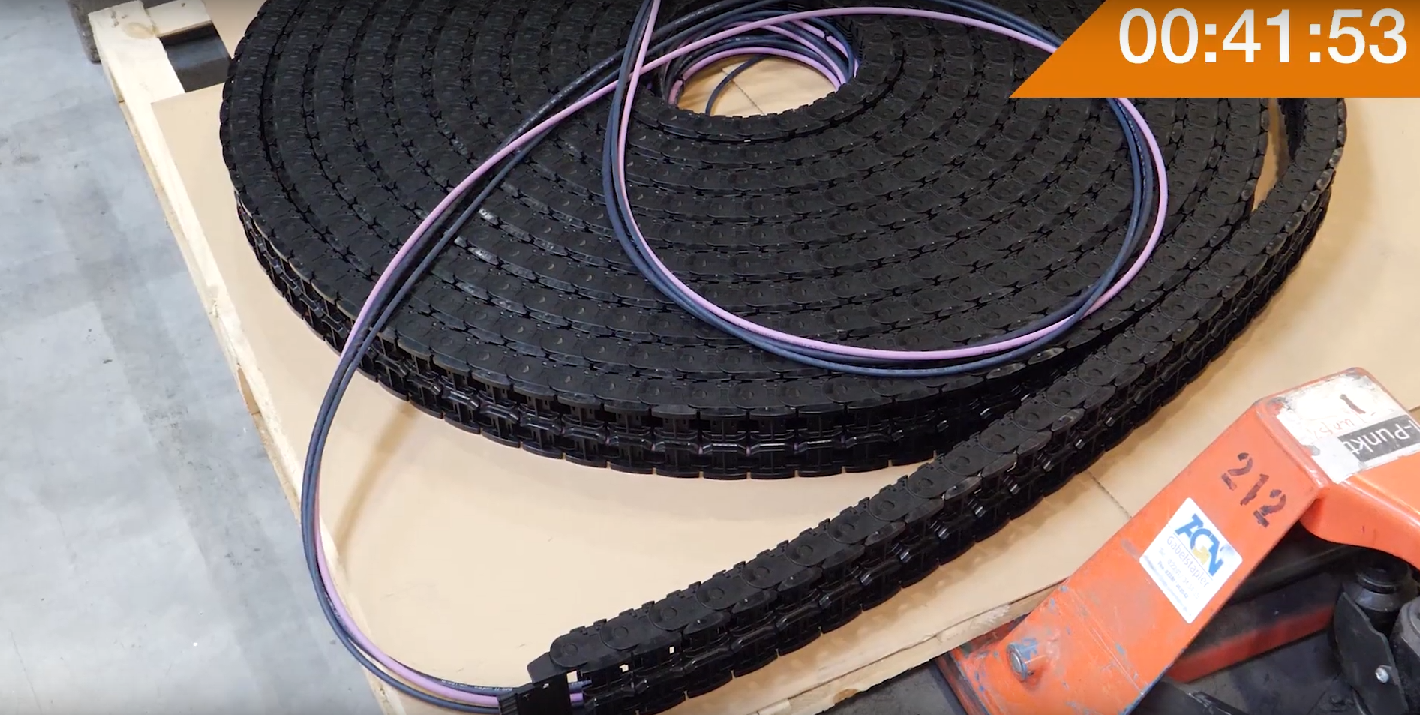 88 % installation time saved with new, inexpensive energy chain for intralogistics and crane systems.
New belt press range for the environment industry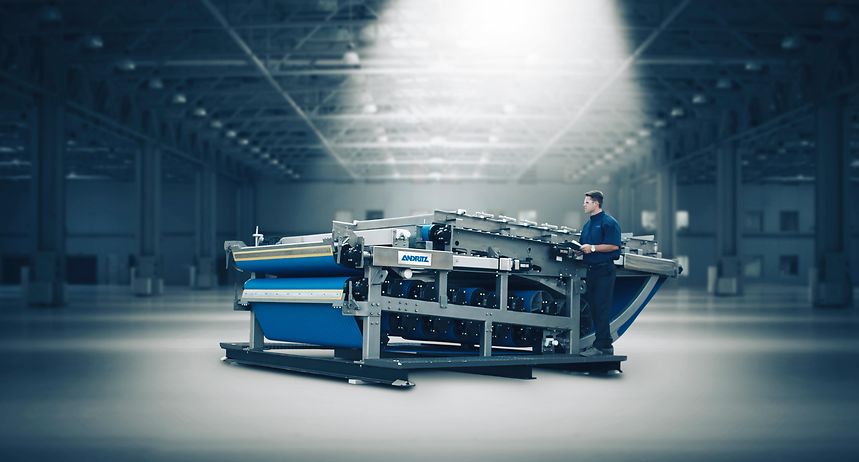 International technology group ANDRITZ presents the SME-Q and the SMX-Q, the new belt presses for the environment industry reflecting the very latest state of the art. Due to their low-profile components, they are extremely operator-friendly and feature high quality design with low maintenance needs, thus ensuring maximum performance in terms of dryness and throughput.
Different Models for a wide range of requirements
The medium-pressure belt filter presses in the new SME-Q range are suitable primarily for standard and medium duty performance levels, while the high-pressure belt presses in the SMX-Q series were developed for medium to heavy-duty performance levels where each individual machine must achieve high throughputs. The two machines include the same features in terms of design and have an extra-long thickening zone, a camber wedge for a steady, optimized pressure increase, a low profile, and an open, stainless steel frame structure for easy access. Both models will provide excellent operating availability and reliability in operation.
Investement versus throughput and perfomance
Compared to the SMX-Q, the medium-pressure belt press SME-Q provides a smaller footprint at lower investment cost and has been specifically developed for small to medium-sized sewage treatment plants and for industrial applications. The investment costs are low due to its optimized structural weight. In addition, the innovative design of the belt press makes it possible to dismantle parts of the machine quickly and easily so that it can be transported in conventional containers or on standard-size trucks.
The high-pressure belt press SMX-Q delivers highest throughputs thanks to its large filtration and pressing area. Its robust frame structure generates high belt tension and high pressure on the sludge to provide the best dewatering performance for a belt press. The specific features of the SMX-Q enable this machine to be adapted to almost any application – even with the most challenging dewatering requirements.
Among the advantages of the new ANDRITZ belt presses are the lower investment costs (SME-Q) compared to other products currently available on the market, perfect dewatering results, highest throughputs, and lowest residual moisture. They offer the right technical solution for municipal and industrial sludge treatment plants, for thickening and dewatering in a single stage (thanks to the efficient thickening zone or combination with a gravity table) and for achieving high efficiency in specific applications such as pulp and paper, manure, biogas, slaughterhouse and chemical sludges.
ANDRITZ SEPARATION
Provides mechanical and thermal technologies and services for solid/liquid separation, serving the chemical, environmental, food, mining and minerals industries. The customized, innovative solutions focus on minimizing the use of resources and achieving highest process efficiency, thus making a substantial contribution towards sustainable environmental protection. In addition, the business area offers technologies and services for the production of animal feed and biomass pellets.
Covid-19


Supply chain survey will assess Covid-19 impact
British Water is calling on the water and wastewater supply chain to take part in a survey assessing the impact of Covid-19 to find out how businesses have been affected.
As lead representative body for the UK water industry supply chain, the association has provided constant support to its members throughout the pandemic, while also monitoring the impact on the industry as a whole.  Now, six months into the crisis, it is reaching out to members and non-members with a survey to establish how specific areas of individual businesses have been affected and what their future expectations are.
The survey will examine the full impact of Covid-19 on the water and wastewater supplier community to date. Responses received will help inform British Water's ongoing support package, to ensure companies across all levels of the supply chain continue to receive appropriate help and guidance. The survey's findings will be shared with the supplier community.
British Water chief executive Lila Thompson said: "Covid-19 has impacted all of our lives and businesses in different ways and will continue to do so for many months to come.  We have been in close contact with the water supplier community throughout the crisis and have a good understanding of its experiences so far, but would now like to explore specific areas, such as cashflow, turnover and staff wellbeing, as well as hear concerns, insights and suggestions.
"From day one, the response to the crisis from the water supply chain has been fantastic and the industry has rightly received praise from regulators and government. As the UK approaches winter and the next stage of the pandemic, we want to do all we can to help the sector continue to provide its essential services to customers.
"It is important for us to get a full picture of how the whole water supplier community has been affected and would be grateful for input from non-members, as well as members."