International ABB leader to head ABB's Machine Automation Division


B&R under new management: ABB appoints Jörg Theis as CEO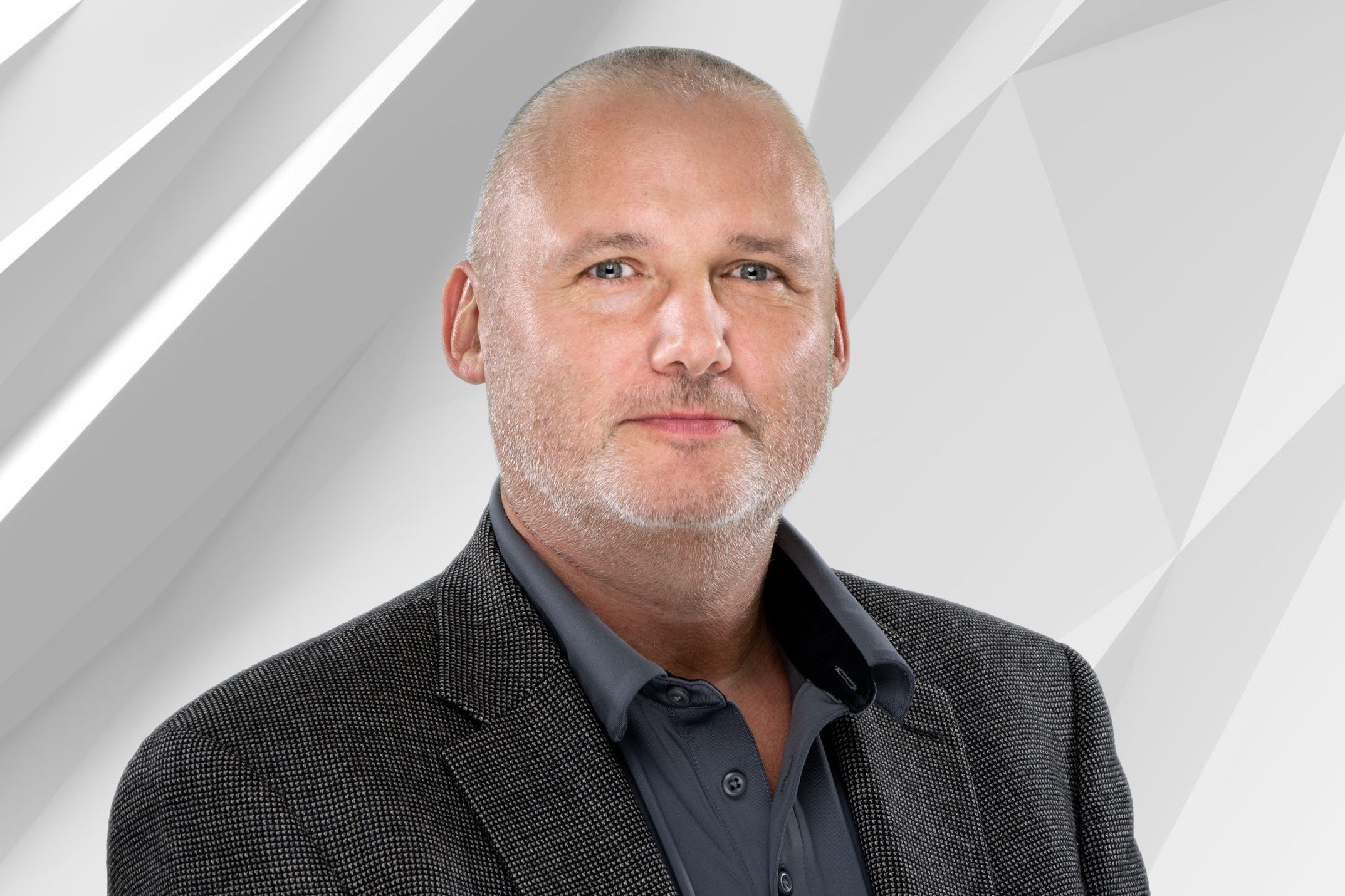 Theis is a 23-year veteran of ABB.  He has deep experience in process and factory automation in Consumer Goods, Pharmaceutical, F&B, Hybrid Industries and Automotive, amongst other segments, with a focus on developing digital services offerings.  He has lived and worked in Europe and Asia and most recently was Asia lead for ABB's Process Automation Division for Energy Industries, based in Singapore.  He will relocate from Singapore to B&R's global headquarters in Eggelsberg, Austria. "Joerg has impressive global experience in automation and digital services and a strong entrepreneurial mindset," said Sami Atiya, President of ABB Robotics & Discrete Automation business. "With his deep industry knowledge and proven track record in strategic business development, he is the ideal leader to expand B&R's profitable growth, continuing B&R's successful customer and innovation focus, while driving our geographical and portfolio expansion."
"I am honoured to have the opportunity to lead ABB's Machine Automation division and to continue to build on B&R's customer-focused culture and strong legacy of innovation, together with our management team. I am looking forward to working with the team to write the next chapter of our success story together," said Joerg Theis.
Theis holds a diploma in Chemical Engineering from the FH Aachen, Germany. He is a German citizen, married and has two children.
Working together on an integrated digital platform for cell and gene therapy developers

The companies ATMPS Ltd and Ori Biotech announced a global collaboration to create seamless integration between their respective data platforms to support the development of Advanced Therapies. The non-exclusive partnership will result in the integration of Ori's proprietary CGT manufacturing platform's data architecture with ATMPS' Hataali
TM
, a secure data sharing platform, specially designed as a scalable system for advanced therapies. The combination of the two proprietary platforms will provide improved product tracking, scheduling as well as live monitoring of the manufacturing status across the entire CGT supply chain from vein to vein.
"Ori selected ATMPS' Hataali technology for integration with our platform to allow the secure sharing of relevant process data with therapy developers, contract development and manufacturing organizations (CDMOs) and even clinicians or patients in real-time. This collaboration will provide increased visibility into the treatment process for those involved at each stage of the treatment process, The addition of established technologies from companies like ATMPS allows Ori to further its mission of enabling partners across the CGT industry to bring therapies as safely, cost effectively and quickly as possible to large numbers of patients with few alternative therapeutic options." – Jason C. Foster, CEO, Ori Biotech
Hataali encrypts and stores data using distributed ledger technology through a process known as hashing. This process ensures data security is protected through a system of private keys and cryptography. Hataali was the first cell orchestration platform installed in a hospital globally and ATMPS the first blockchain company to integrate with the UK National Health Service for the delivery of advanced therapies. "Ori is an ideal partner for ATMPS, as both companies share a common mission to lower the costs and improve processes for cell and gene therapies. Ori's work in helping innovators scale from preclinical to commercial is a massive step towards reducing complexity and bringing these vital therapies to patients more quickly," said Raja Sharif, CEO, ATMPS. "We all know how challenging and expensive the development and manufacturing of CGTs can be. With the help of Hataali, Ori can securely leverage vein-to-vein data to advance their manufacturing solutions much more efficiently. This will enable real-time therapy tracking, improved patient trust and expediated clinical development."
Expansion of the biologics production facility in denmark
FUJIFILM Diosynth Biotechnologies, a contract development and manufacturing organization (CDMO) for biologics, viral vaccines and viral vectors, held a virtual ground-breaking ceremony today to celebrate the start of its large scale cell culture expansion project. The major capital investment of 100 billion yen (928 million USD) was previously announced in June 2020. The expansion will double the existing bulk drug substance production capacity with the addition of 6 x 20,000L bioreactors, bringing the total to 12 x 20,000-liter bioreactors. The new construction will also include a fully automated, cutting-edge fill/finish capability to support large-scale production of up to approximately 35 million units per annum. To support the expanded operations, the company will add 300 positions in Denmark by the end of 2023. The expansion investment also includes a new packaging line designed to assemble multiple types of auto-injectors and automatic labelling; these capabilities will be operational in spring 2022. The fill/finish production line is expected to be operational by summer 2023. As the final step in the construction, the large scale cell bulk drug substance expansion is expected to be operational by the end of 2023.
"I am very proud that Fujifilm has chosen to make such a significant investment in Hillerød. We are committed to foster a good business environment, and have always had a fruitful and good collaboration with Fujifilm, and I look forward to welcoming even more Fujifilm employees to our municipality." – Kirsten Jensen, Mayor of Hillerød
Today's event included messages from His Excellency Miyagawa Manabu, Ambassador of Japan in Denmark; Mr. Takatoshi Ishikawa, Senior Executive Vice President, General Manager, Ms. Kirsten Jensen, Mayor of Hillerød and Mr. Toshihisa Iida, President and Managing Director in Europe. "It was a delight to celebrate the commencement of this very important expansion," said Takatoshi Ishikawa, Senior Executive Vice President, General Manager of Bio CDMO Division, FUJIFILM Corporation. "The company has highlighted the CDMO business as a priority growth area, and is actively investing in technology to expand its manufacturing capacity to meet the growing demands of customers. Additionally, as the largest investment in Europe for Bio CDMO business, this new facility represents our commitment to growing our Bio CDMO offering in the region to better serve our customers."
"The expansion will be transformative, significantly expanding our ability to support current and future partners, infusing sustainability efforts into future operations, and further strengthening our leadership in biologic drug substance manufacturing. We are excited to see the site grow and to welcome 300 new employees." – Lars Petersen, Chief Operating Officer and Senior Vice President
Agreement between Merck and Alteogen
Merck today announced an agreement with Alteogen, Inc., of South Korea, providing late-stage CDMO services through Merck's BioReliance
®
End-to-End Solutions .
"There is growing demand for the subcutaneous route of administration, as it enables self-medication, improves quality of life and reduces health care costs. This agreement supports large-volume subcutaneous administration of biologics that would otherwise be administered as an IV infusion. This advances Merck's strategy of providing breakthrough, next-generation biologics for novel modalities." – Andrew Bulpin, head of Process Solutions, Life Science, at Merck
The company will provide Alteogen with late-stage CDMO services, including the transfer of their existing process to Merck's GMP facility in Martillac, France, for the development and production of materials for novel therapeutics and their clinical evaluation. The full-service biologics CDMO offers deep expertise and flexible, custom solutions. Its services are used at all stages of development and manufacturing for recombinant proteins, including monoclonal antibodies, bi-specifics, antibody-drug conjugates or fusion proteins. Merck's BioReliance
®
End-to-End Solutions spans from mammalian cell line and process development to media and feed screening, master cell banking, scale up and GMP clinical and commercial drug substance manufacturing. Analytical methods development, validation and testing are all done in house. With more than 30 years' experience in process development and 25 years in GMP manufacturing, Merck has helped bring more than 260 biologics to market and has released more than 80 GMP drug substance batches since 2012 across a range of molecules and scales. The company has a global network of three facilities in Europe, the United States and China.