Power Supply Product


Bi-directional DC-DC converter series has extended voltage
TDK Corporation (TSE 6762) announces the introduction of the EZA2500W-32048 TDK-Lambda brand bi-directional DC-DC converter model to its EZA series. The extended high voltage range now covers 260 to 400Vdc and the lower voltage 36 to 65Vdc. The operating temperature has been increased to -10 to +50°C. Double sided protective board coating and long-life dust resistant fans have also been included.
Designed for energy storage systems with rechargeable batteries, this 2500W digitally controlled, compact 1U power supply can seamlessly change conversion direction from high voltage dc sources, powered by solar or wind, to 48Vdc batteries and vice versa. Other applications include lithium-ion battery testing as well as the use of regenerated energy from robots, cranes, autonomous ground vehicles and lifts. The EZA2500 can be used to replace large power resistors currently used for lift braking and use that previously dissipated energy to charge batteries. That stored energy can be used to either provide peak power for high torque demands or as battery back-up for power cuts.
The output voltage and current can be programmed and monitored using the RS-485 communications port. Multiple units can be operated in parallel by using the RS-485 interface to set units for "droop mode" current share. Alarm signals are also accessible, as well as remote on/off and under/over voltage functionality. The high voltage (grid) to low voltage (battery) isolation is 3,000Vac, grid to ground 2,000Vac and battery to ground 500Vac.
The dimensions for the EZA2500 are 43.6mm (1U) high, 423mm wide and 400mm deep. All models in the EZA series are certified to the IEC/EN/UL 60950-1 and IEC/EN/UL 62368-1 safety standards with CE marking for the Low Voltage, EMC and RoHS Directives. A five-year warranty is standard.
Lauda Integral – Future Integrated


Future Integrated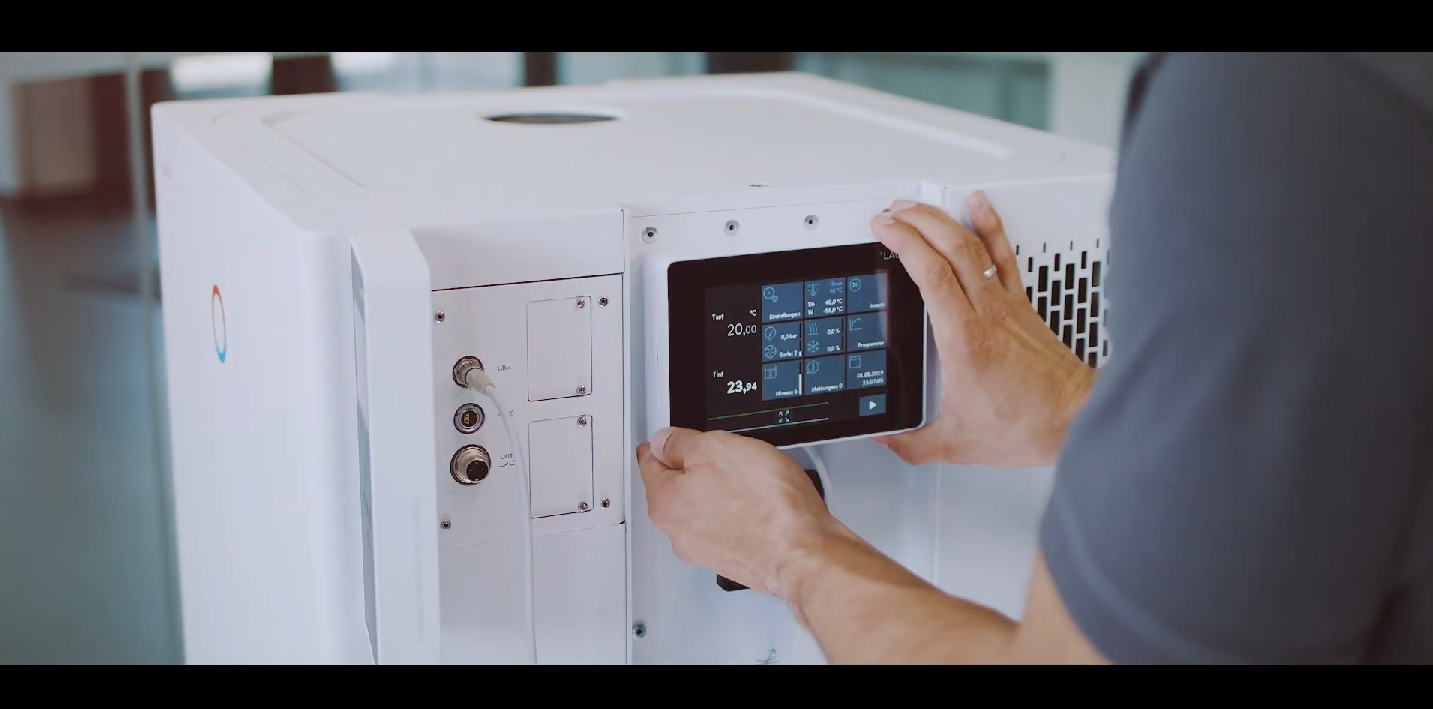 Experience the new generation of Lauda Integral process thermostats. Technically newly developed and equipped with an intuitive operating and interface concept, Integral process thermostats reliably meet the most demanding temperature control tasks in the chemical, pharmaceutical, biotechnology and automotive industries.
Thermostats


Laboratory Circulators
With the Dyneo series, Julabo offers powerful thermostats that reliably meet the highest demands in terms of functionality and reliability.
The Dyneo thermostats were developed with pioneering technologies for modern laboratories and are manufactured in Germany to the highest quality standards.
France


Aalborg Energie Technik secures Order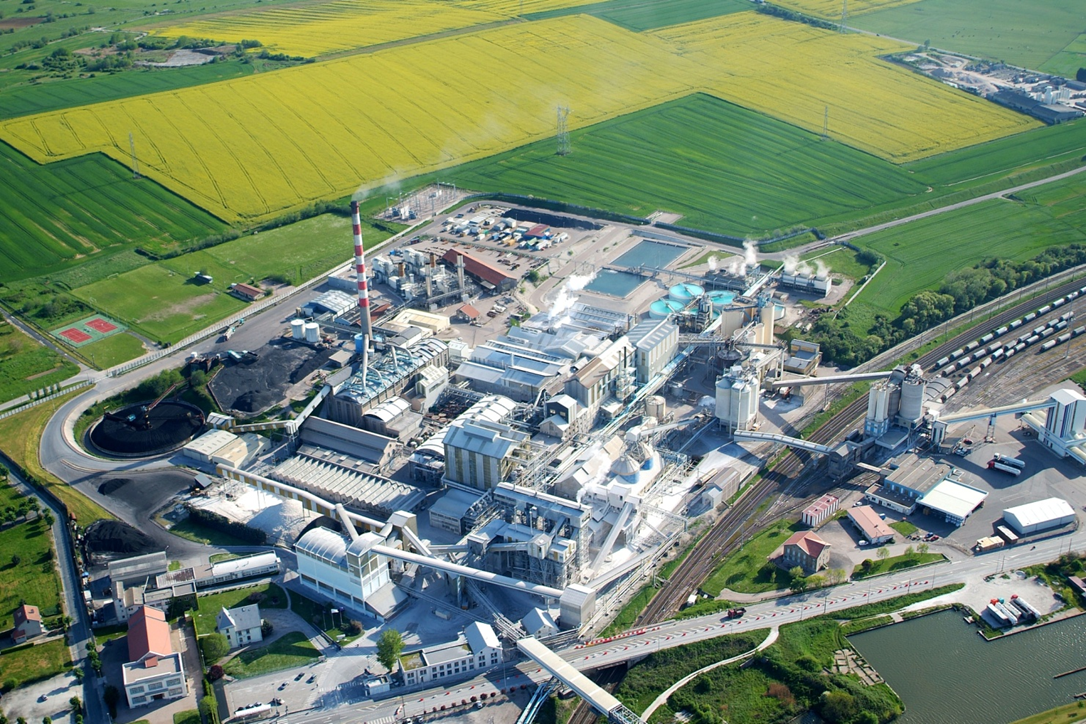 Aalborg Energie Technik a/s (AET) will assist Novawood in achieving cleaner air and preventing soil contamination in addition to providing a commercial income from waste wood and railway sleepers, which were previously seen as a waste product.
By building a biomass-fired cogeneration plant, Novacarb aims to improve its environmental performance while maintaining its competiveness. In partnership with ENGIE Solutions a dedicated company has been created: Novawood.
The high-efficient cogeneration plant, Novawood, will produce steam for the Novacarb site in Laneuveville-devant-Nancy and power for the grid by combusting waste products. ENGIE Solutions will, as main contractor, arrange fuel collection from two sources: Railway sleepers from the French national railway company (SNCF) and waste wood from SOVEN.
The plant is in accordance with ENGIE Solutions' strategy to support industries by providing them with solutions to the challenge of the energy transition. Their goal is to achieve: Optimised use of resources, increased supply and use of local, green energy as well as a more environmentally friendly production.
Novacarb is part of the Mineral Specialties division of the SEQENS group and specialises in the production and marketing of sodium carbonate and bicarbonate. Production has taken place for more than 160 years at this site and the products are made from two natural raw materials: Limestone extracted from its quarry in Pagny-sur-Meuse and salt from its Lénoncourt salt farms.
Novacarb's goal with Novawood is to reduce the site's dependence on the highly polluting coal by approx. 40% and reduce the CO2 emissions by 150,000 tonnes per year. With an investment of 80 mEUR, the biomass-fired cogeneration plant will supply steam for their production plant and it will also supply 115 GWh of green electricity per year to the national electricity network, corresponding to an annual consumption at around 65,000 households.
Energy will be produced from combusting two fuels: waste wood and railway sleepers. Waste wood, which is sourced through collection centres, consisting of e.g. scrapped furniture, floors, doors, windows and pallets and is handled by SOVEN. By combusting old railway sleepers a new business area is being created and the modernisation of the National Rail Network owned by SNCF can be made in an environmentally friendly way.
The fuel transformation is also an economic aspect for Novacarb, as the gradually increasing carbon tax price affects the competitiveness of the company. As a major local work place, it directly employs 300 people and 150 people from outside companies, who are permanently on site. Novacarb's activity generates 900 local jobs, or a total employment pool of around 1,350 people. The Novawood project will help develop the region's economy and attractiveness through the creation and sustainability of local jobs. The project will be a benchmark in terms of energy transition, circular economy and local job creation.
The Novawood project began in 2014 with talks between the parties (Novacarb, ENGIE Solutions and SNCF), followed by discussions at local and national levels. The operating authorisation was obtained in MAR 2018, and the project was announced as a winner of CRE 5 in DEC 2019.
The plant will annually combust around 130,000 tonnes of railway sleepers and waste wood, which would otherwise have been disposed of, and instead produce 55 tonnes steam/hour to Novacarb and 14,6 MWe of green electricity for export to the grid.
The railway sleepers contain creosote, PAH compounds and other chemicals from trains and are classified as hazardous waste. The creosote, which is tar containing phenolic compounds, can evaporate from the surface and/or be released into the soil. The waste wood in this case, includes Chromated Copper Arsenate treated wood, and therefore has, amongst other things, a high content of Copper. However, the combination of AET Combustion System, AET Biomass Boiler and flue gas cleaning ensures very low emissions, which comply with the European emission limits as a minimum. The plant is designed in accordance with WID.
The AET Biomass Boiler will be designed for a fuel heat input of 65 MWt, a boiler efficiency of 92% and a steam temperature of 522 oC, which ensure a high overall plant efficiency. To protect the boiler against corrosion it is equipped with Inconel cladding and special alloy steel for the superheaters.
AET is responsible for engineering, procurement and construction of the AET Biomass Boiler, including AET Combustion System, AET SNCR DeNOx System, boiler house, flue gas treatment, tail-end heat exchanger and PLC control system. The tail-end heat exchanger, which is positioned after the flue gas treatment, cools the flue gas temperature by more than 30 oC. The regenerated energy is, amongst other things, used at an ORC plant, which produces power. It thereby increases the overall plant efficiency further.
The in-house power consumption for the boiler plant is only approx. 1,6% of the fuel heat input and thereby increases the net power production.
The plant is planned to start power generation in the second half of 2022.
Alain Guillerme, Project Realization Director, Novawood: "As every industrial customer, NOVACARB requires a reliable steam supply and a high boiler availability. ENGIE has several AET Biomass Boilers in its portfolio, being operated for years. The experience from these sites is very good with low maintenance issues. In addition, the AET design offers high efficiencies, which is a critical criteria for an industrial plant operating all along the year. Lastly, the good experience we had with the AET project management has convinced ENGIE Solutions to sign with them for the Novawood project."
"We are pleased to continue the cooperation with ENGIE Solutions and now with combustion of railway sleepers and waste wood; waste wood is an up-coming fuel in France. The high steam temperature, with combustion of railway sleepers and waste wood in this case, is essential to make a viable business case for ENGIE Solutions and Novacarb. At AET, we are very happy to take a new step with Novawood, which will reduce CO2 emissions by 150.000 tonnes per year", says CEO of AET Lars Kristensen.
AET has previously supplied plants, which burns waste wood/railway sleepers in Germany, Austria and United Kingdom.