Expansion


Auvesy opens up new subsidiary in the USA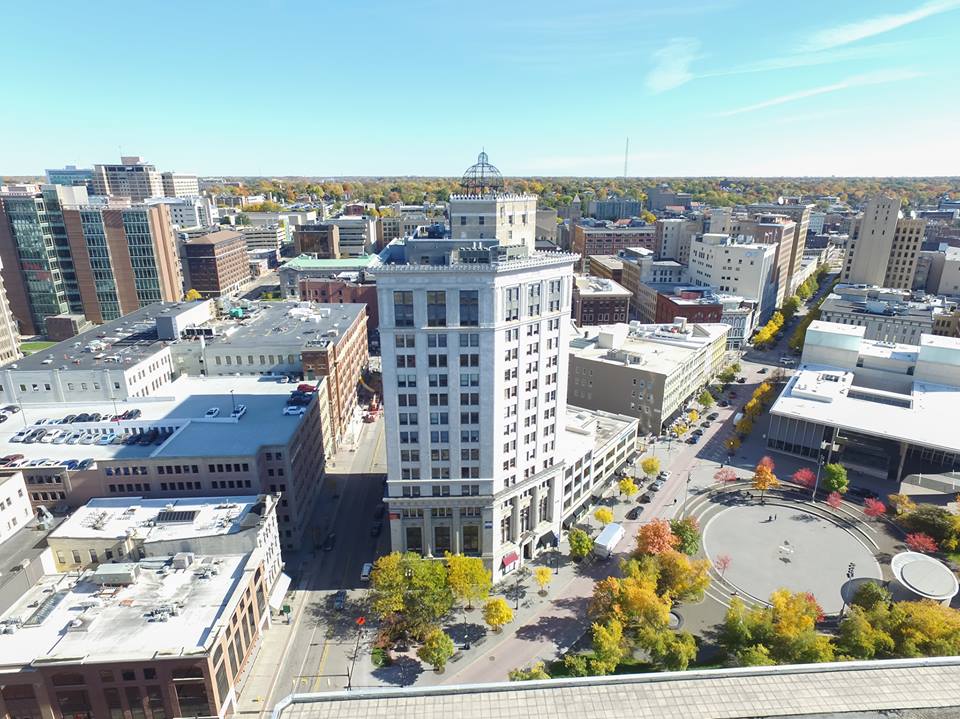 Germany-based Auvesy GmbH announced its expansion into the U.S. market through the formation of a new subsidiary. Prior to this announcement, the increasing volume of business and technical support for the company's data management software system, versiondog, has been handled by two partners, based in Washington and Pennsylvania. "Our expansion into the USA is an integral milestone in the pursuit of our global strategy," explains Dr. Tim Weckerle, CEO of Auvesy GmbH. "The company has always been a global player, ever since its foundation in 2007. The company has extensive experience in the American market. Establishing our own subsidiary is the next logical and important step in order to better extend, serve and support our client-base. The presence of a local office helps us to further cement our status as the leading data management software provider."
The new subsidiary will be based in Michigan and will be under the direction of Robert Glaser. Robert Glaser is a shareholder and previously held the position of Director of Research & Development at Auvesy . His many years of experience at the company give him the necessary technical expertise and market knowledge. In addition to overseeing the establishment of the U.S. subsidiary of the company, he will also be responsible for staff recruitment.
"We began to seek out qualified professionals for our new office well in advance of this announcement," Robert Glaser says. "The demand for a data management solution like versiondog has been growing in the USA for a long time. This situation is further intensified by the fact that there are many international businesses who manufacture in the USA. Many of these companies, we are pleased to say, already count among our customers. Our expansion into America is therefore a natural response to this increasing demand. We aim to gradually expand our team, especially with regard to recruiting additional sales representatives."
With the direction of Jennifer Wangler and Eric Icard at The Right Place in Grand Rapids, Hillary Taatjes Woznick and Doug Taatjes of NAI Wisinski negotiated a new lease for Auvesy's expansion office in the US which will be headquartered in Grand Rapids, Michigan.
Susumu Kitagawa


Emanuel Merck Lectureship 2019
Merck, a science and technology company, announced that Susumu Kitagawa, Professor at the Institute for Integrated Cell–Material Sciences at Kyoto University, Japan, has been named the sixteenth recipient of the Emanuel Merck Lectureship. He is being recognized for his pioneering scientific work in the field of metal organic frameworks (MOFs). His fundamental contributions to the development of this innovative class of nanoporous materials could lead to new ways of capturing, storing and releasing gases. Broadly speaking, MOFs could contribute to improving the state of our planet by helping to fight climate change.
"I am thankful for the honor bestowed upon me today for my work as a scientist," said Kitagawa on receiving the news about this distinction. "My big dream is to synthesize very important chemicals such as amino acids directly from an ubiquitous element: air. When you think of it, all the elements are right there: oxygen, carbon, nitrogen, but also hydrogen in moisture. I'm not sure I will actually be able to achieve that, but I can encourage young researchers in this direction."
"We are honoring an outstanding scientist whose contribution to mankind might not be visible to everyone now, but will be sooner or later," said Klaus Griesar, Head of Science Relations at Merck. "This science prize not only serves to promote scientific exchange with internationally recognized researchers, but it also provides insights into front-line scientific research. It fits in well with Merck as a science and technology company and complements chemical research at the Technische Universität Darmstadt."
The Emanuel Merck Lectureship was jointly established by Merck and the Technische Universität Darmstadt in 1992. It recognizes globally renowned scientists who have made superb contributions to chemical and pharmaceutical research. From 1993 to the present day, the award has been granted to 16 eminent scientists from all over the world. The prize, worth € 30,000, was presented to Kitagawa on May 13, 2019 during a public lecture at the Hörsaal- und Medienzentrum at the Lichtwiese campus of TU Darmstadt. At 5 p.m., the prize winner was hold a lecture entitled "Welcome to Small Spaces – Chemistry and Application of Porous Coordination Polymers /Metal-Organic Frameworks".
Kitagawa's development of nanoporous materials could lead to new ways of capturing, storing and releasing gases like in a cage with bars so small as to lock gas molecules inside it. In essence, metal organic frameworks (MOFs) are such cages. They combine metallic knots and organic ligands that hold them together. By combining different types of metals and ligands, the size and shapes of the pores can be controlled, which means MOFs can be used to capture or release gases on a molecular scale.
The potential applications are very wide, but certain fields are already quite promising, such as gas storage (typically for methane, hydrogen or CO2 ), gas separation (which would be useful in the field of air quality, for capturing harmful molecules for example), gas transformation – using the catalytic properties of MOFs – as well as for making high-sensitivity gas sensors. Capturing and re-using gases in these cages could help develop clean technologies to tackle climate change and open up new possibilities in energy storage.
Apart from the Emanuel Merck Lectureship, Merck honors science and scientist with many other awards. The latest addition to this is the Future Insight Prize, which was announced in July 2018 and will be awarded for the first time in July 2019. Merck aims to give up to € 1 billion annually for the next 35 years to incentivize people whose work has enabled significant progress towards making this vision a reality by discovering new ground-breaking science or by developing enabling technologies. This year's prize will be granted for a visionary product to protect humanity from a new pandemic threat.
Shareholders


Plans for Future Growth
Merck, a science and technology company, held its 24th Annual General Meeting today at the Jahrhunderthalle in Frankfurt am Main. After Stefan Oschmann, Chairman of the Executive Board and CEO of Merck KGaA, briefly recapitulated the anniversary year 2018, he presented the company's plans for future growth to Merck shareholders.
"Science and technology are transforming our world at lightning speed and we at Merck are helping to shape this transformation. Science is at the heart of everything we do," said Oschmann. "We performed well in 2018, which was a challenging year. In 2019, we want to resume growth for all key figures: sales, EBITDA pre and EPS pre. Our objectives are ambitious yet feasible since we've created a solid foundation."
As already reported in early March, Merck generated net sales in 2018 of € 14.8 billion, an increase of 2.2%. EBITDA pre, the company's most important earnings indicator, declined by -10.5% to € 3.8 billion. This was largely due to negative exchange rate effects. Earnings per share pre (EPS pre), which is decisive for the Merck dividend, decreased in 2018 by -13.9% to € 5.10. Nevertheless, in the interests of dividend continuity, Merck is proposing to the Annual General Meeting a dividend of € 1.25 per share as in the previous year. As previously announced, Merck expects moderate organic growth of Group sales in 2019. For EBITDA pre, the company forecasts a pronounced organic percentage increase in the low teens range in 2019.
The company has also clearly formulated its long-term objectives and is resolutely focusing on them. In the Healthcare business sector, as of 2022 Merck aims to achieve around € 2 billion in sales annually with newly launched medicines or compounds still in its Biopharma pipeline at the present time. In 2018, Merck generated sales of € 160 million with its two new medicines, the immuno-oncology drug Bavencio and Mavenclad for the treatment of multiple sclerosis. At the end of March 2019, Mavenclad was approved by the U.S. Food and Drug Administration (FDA) and thus in the largest single regional market for this medicine.
The firm has also filed for further approvals of Bavencio. The regulatory authorities in the United States, Europe and Japan are reviewing Bavencio in combination with Inlyta from Pfizer in the treatment of patients with advanced renal cell carcinoma. In addition, an important element of Merck's strategy in the Healthcare sector is the alliance entered into in February with GlaxoSmithKline to co-develop and co-commercialize bintrafusp alfa (M7824), an immunotherapy from Merck currently in clinical trials. The agreement has a potential overall value of up to € 3.7 billion. Overall, eight clinical programs for this novel immunotherapy will be in progress or initiated this year.
In its Life Science business sector, Merck intends to continue to achieve above-market growth. Merck sees great potential particularly for the business with pharmaceutical companies, which is the main focus of the Process Solutions business unit. E-commerce is also playing an important role and already accounts for a large portion of Life Science sales. In addition, Merck is investing in growth fields such as bioprocessing technology for drug manufacturing. The company is forging ahead with promising new technologies, for example the BioContinuum platform. With BioContinuum, Merck wants to significantly simplify and accelerate the complex manufacturing process for biotech medicines by melding formerly separate steps into one continuous process for its customers in the coming years.
In Performance Materials, Merck intends to expand its position as a leading provider of solutions for the electronics industry. After 2019, the company is aiming to increase sales in this business sector by an average of 2% to 3% annually. On
April 12, Merck signed a definitive agreement to acquire Versum Materials for US$ 53 per share. The business combination is expected to significantly strengthen the Performance Materials business sector. The U.S. company Versum is one of the world's leading suppliers of innovation-driven, high-purity process chemicals, gases and equipment for semiconductor manufacturing. The transaction is expected to close in the second half of 2019, subject to the approval of Versum stockholders at a Versum special meeting, regulatory clearances and the satisfaction of other customary closing conditions. "Versum will broaden our portfolio. Our competencies are highly complementary. Together, we can offer our customers more. This is very important because the digital revolution has only just begun and we want to considerably advance it further," Oschmann said to shareholders.
Furthermore, Merck is also working to build new digital businesses beyond its three business sectors. The joint venture Syntropy, which Merck plans to establish with Palantir Technologies, wants to help scientists use scientific data better and securely. By enabling researchers to structure data from various sources and to analyze it via pattern recognition, Syntropy initially aims to considerably accelerate cancer research. Additionally, Syntropy will enable researchers to exchange and trace data reliably, with users always retaining full control of their data.
287 patents in 2018


Patent portfolio expands further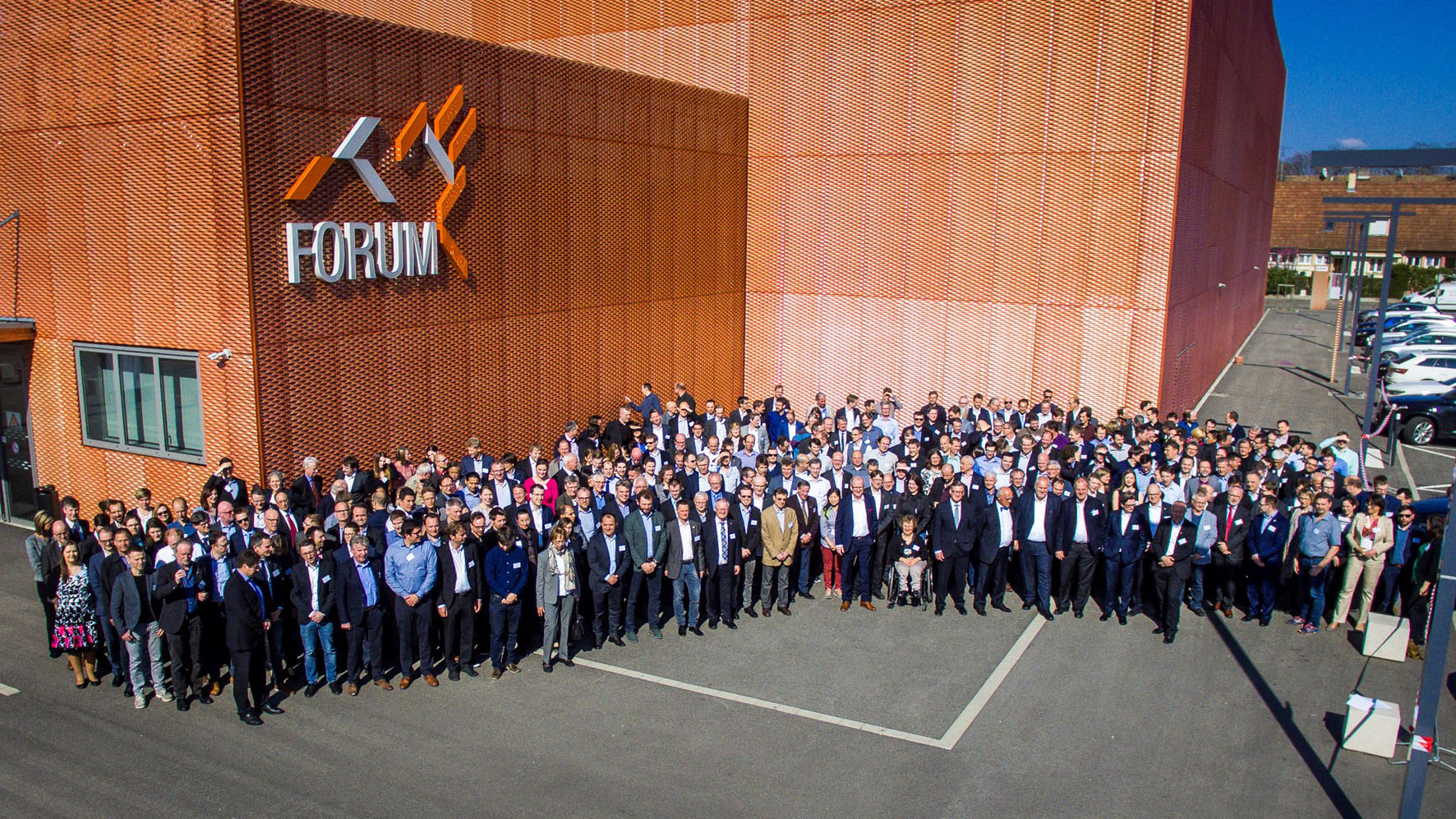 The number of patents submitted by the Endress+Hauser Group continues to rise. As reported during the annual Innovators' Meeting held this year in France, the Group submitted 287 initial patents in 2018, a new record. Endress+Hauser owns nearly 7,800 active intellectual property rights worldwide.
"This year we once again achieved a record number of innovations, both in the number of patent filings and the number of approved patents."

Angelika Andres, Corporate Director, Intellectual Property Rights at Endress+Hauser
While the 309 invention disclosures are a sign of the company's ongoing innovation capability, the 537 granted patent applications also represent an all-time high.
Roughly one-third of the patent filings are related to the Industrial Internet of Things, digital communications and instrument diagnostics. Under the motto #empowerthefield, in 2018 the measurement engineering specialist began to bundle its digital activities with a focus on Heartbeat Technology, as well as the recently introduced Netilion IIoT ecosystem.
Patent department in the US
Each invention undergoes a multistage internal evaluation process before submission to the patent office, usually within four months. To handle the stream of innovations, in 2016 an internal patent department was created in the US, one of the Group's most important markets. Four specialists at the Greenwood, Indiana location are responsible for protecting the technical innovations. This team has full responsibility for handling all patent filings from the Group companies located in the US, plus up to 80 percent of the overseas filings.
Innovation spirit in the spotlight
Under the motto 'Innovation – what makes us human', Matthias Altendorf, CEO of the Endress+Hauser Group, as well as other members of the Executive Board, welcomed more than 300 guests to the annual Innovators' Meeting, which was held in late March in Saint-Louis, France. Employees involved in patent filings presented their innovations during the company's traditional get-together. Exceptional innovations were recognized with special awards.