AR solution in the App Store


Augmented reality app enables 3D interior view of pumps
After the augmented reality app (AR) from LEWA, the Leonberg, Germany-based pump manufacturer , attracted lots of attention at the Achema 2018 and Hannover Messe 2019 trade shows, the range of applications is now being expanded. The app was originally intended for use during trade shows only, but it is now being offered to all interested users as a free download from the Apple App Store as of July 2019. After the AR app was launched at the leading trade fairs mentioned above, Lewa received many inquiries from customers and interested parties concerning individualized options for use. "The level of interest in the app and the frequent inquiries surprised us, since the program was originally developed to improve the visualization of the mechanics of our pumps at trade fairs," reported Thomas Bökenbrink, Lead Product Manager Pumps at Lewa. The AR solution was further developed for Hannover Messe 2019 to display the model of an Ecoflow process diaphragm pump in the new LDZ drive size with three different pump heads on a tablet, and show how the pump can be freely positioned within virtual space. Using ground plane detection, the tablet's camera detects the floor of the relevant room and positions the model inside the room on the screen. The pump can be viewed from all directions and viewing angles, and clearly shown thanks to the 3D depiction of the complex inner structure of the pump. The model is also freely scalable, enabling the size of the pump to be adapted to the available space. In addition, the app can animate pump operation and its behavior in exceptional situations. "With pump visualization, we have the ideal virtual training and trade show exhibit. We can also imagine using in the service and maintenance segment to better explain the functions of the pump based on the virtual model," said Bökenbrink as he explained the versatile app's options. In the first version, available in the Apple App Store as a free download under the name "orange showroom," the model of the Ecoflow process diaphragm pump in the new LDZ drive size is initially available for virtual viewing. The app runs on all Apple iPads with iOS 12.0 or later, the app is not available on the iPhone. Lewa is planning to successively add other pump types in the application. "To us, our AR app represents a big step forward with regard to the simple, clear visualization of our products. It enables us to always have our pumps on hand and produce them as a digitally savvy way to explain our pumps based on their virtual representation," Bökenbrink summarized.
Research project for the digitalization of battery production
Every day, VARTA produces nearly ten million battery cells, making it an ideal partner for the DigiBattPro4.0 project of the Fraunhofer Institute for Manufacturing Engineering and Automation. The abbreviation stands for digitalized battery cell production with Industry 4.0 technologies. The goal is to develop the battery production of the future, in which every step is digitally recorded and monitored using artificial intelligence. The aim is not only to detect faulty parts, but also to optimize the process so that the cause of the fault can be rectified immediately. And this is done without the need for human intervention.
"We are proud to be able to act as a pioneer here. DigiBattPro4.0 is an exciting project that will help us make our processes even more digital and even faster. In this way, we are securing and further expanding our competitiveness and technological progress." – Isa Topac, Digital Transformation Manager at VARTA
In DigitBattPro4.0, experts from the Fraunhofer Institute network the machines and design a computer model so that the real production process can also be mapped virtually. This is intended to create the basis for self-regulating production. The plan is then to use this technology in the production of the new lithium-ion round cells, which the company will produce on a pilot line starting at the end of the year. The aim is to achieve fully automated production in which speed can be further increased and scrap further reduced. The project is scheduled to run for four years.
"DigiBattPro4.0 offers us the opportunity to make a decisive contribution to the development of tomorrow's battery production. In the future, it will be possible to monitor and optimize all process steps thanks to state-of-the-art technology and artificial intelligence. The company already delivers the highest precision in all steps of cell production today and is therefore the optimal partner for the project. We are delighted to be involved once again in the future of battery technology and production." – Rainer Hald, Chief Technology Officer of VARTA AG
Functional printing in Freiburg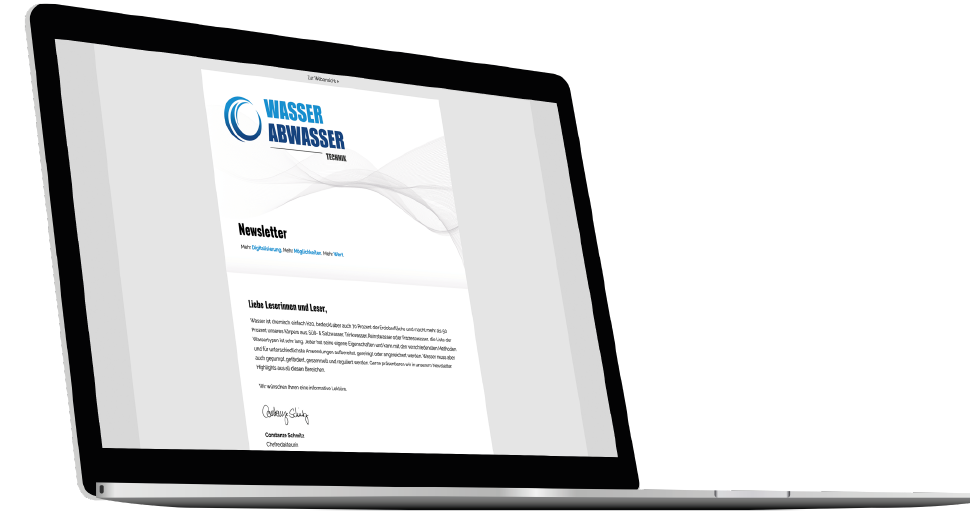 In Freiburg, the technology company Continental bundles its expertise in all aspects of functional printing in a technology center with state-of-the-art machinery. The centerpiece is a machine specially developed for functional printing. It enables the use of numerous printing processes and processes a wide variety of materials – from artificial leather to metal, from paper to rubber. To date, the company has invested around 2.5 million euros in its site in Baden-Württemberg. In functional printing, different applications are produced using printing processes. Prototypes of intelligent products are created at the center for functional printing technologies. By integrating functions and associated services, they open up new potential and pave the way for technologies of the future. "They allow predictive maintenance concepts through to automatic ordering processes for spare parts in Industry 4.0, but they are also the basis for new types of vehicle interiors," explains Dr. Erhard Barho, who heads the functional surface solutions unit at Continental.
All printing processes, materials and finishing techniques in one place
Printing and process specialists as well as experts in circuit design are working together in Freiburg to develop and test processes for integrating these functions into products for the printing and packaging industry, for example, as well as for the automotive industry.
"We are concentrating all printing processes, all materials and all finishing techniques in one place. Until now, customers had to look for different partners for the individual tasks and coordinate them. We now offer everything from a single source in terms of the future of the printing industry." – Head of the Center, Armin Senne
"For us, the starting point for developing new technical applications is customer benefit," says Barho. Renowned cooperation partners help here: for example, the center is located in the immediate vicinity of the Fraunhofer Institute. The long-standing cooperation with printing forme specialists such as Janoschka and Flex-Punkt is also being continued and expanded here. The focus here is on topics relating to the future of packaging, such as smart packaging with touch displays and biosensor technology. Food packaging that stores the time of first opening is also conceivable.
New diode laser spectrometer with optimum combustion control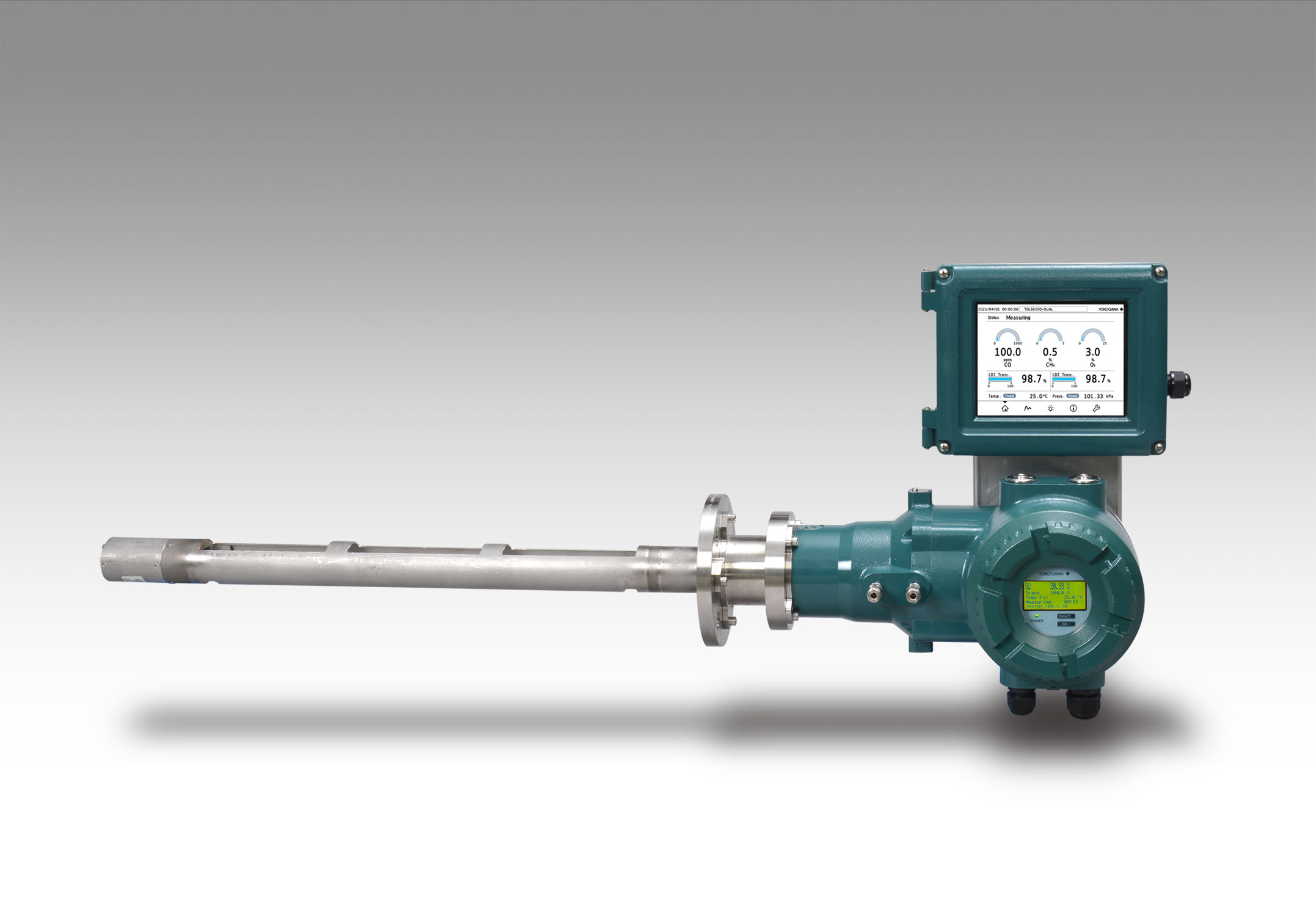 Yokogawa Electric Corporation plans to launch its newly developed TDLS8200 tunable diode laser spectrometer as part of its OpreX™ Analyzers product family on May 6, 2021. The new product features the same low installation cost, high measurement stability and high reliability as its predecessor, the TDLS8100, and can simultaneously measure oxygen, carbon monoxide and methane gas concentrations directly and at high speed.
Development background
Excess air supplied during combustion control in heating furnaces absorbs heat in the furnace before exiting through the exhaust stack. This not only leads to heat loss, but can also generate large amounts of nitrogen oxides and sulfur oxides, which are a major cause of air pollution. On the other hand, if there is insufficient air supply, complete combustion does not occur, resulting in energy losses, emission of carbon monoxide and black smoke, and residual methane. Carbon monoxide and methane are flammable gases that can easily form an explosive mixture with air if they accumulate in a furnace. Therefore, in oil and gas, electric power, iron and steel, petrochemical, and ceramic plants, the concentrations of oxygen, carbon monoxide, and methane in furnaces must be monitored to ensure an efficient, environmentally friendly, and safe combustion process.
Features
1. Efficient combustion and high safety through stable, simultaneous measurement of oxygen, carbon monoxide and methane. The main feature is the dual laser light source and optics, which enables simultaneous measurement of oxygen, carbon monoxide and methane concentrations for efficient combustion control. The direct measurement system is based on the use of lasers, which are easier to maintain than conventional sampling systems and more robust than catalyst-based sensors. This provides stable, simultaneous and lossless measurement of oxygen and carbon monoxide concentrations. 2. Easy replacement of sampling systems The new product is an easy-to-install diode laser spectrometer with in-situ probe. Existing sampling systems can be quickly and easily replaced, which can be installed at the same port as the previous instrument. Since sample collection or preparation systems are unnecessary, little floor space is required. 3. Planned second version for measurements in environments with temperatures up to 850°C. Available May 6, 2021, the spectrometer is designed for high temperatures of 600°C, making it ideal for use in boilers and exhaust ducts. A second version of the TDLS8200 for measurements at temperatures up to 850℃, such as when used in heating furnaces, is scheduled for release later this year.
Laser-based gas analyzers from Yokogawa
Yokogawa's laser-based gas analyzers operate on the principle of tunable diode laser spectroscopy (TDLS) for concentration determination in gases. They offer best-in-class real-time performance because they are installed on channels and do not require a sampling system, so they can measure concentrations directly and at high speed. They use a spectral domain method that calculates gas concentration from the area in a light absorption distribution pattern – enabling accurate and stable concentration measurement even in an environment with temperature and/or pressure variations or in the presence of other types of gases or large amounts of dust. Since their launch in 2008, Yokogawa's laser gas analyzers have gained worldwide acceptance for their high reliability and performance in even the most challenging environments. Previously, Yokogawa had two models in its lineup: the TDLS8000 and the TDLS8100. The former is equipped with a separate laser light source and detector and is suitable for concentration measurement in high-temperature and high-pressure gases, even with high dust levels. The TDLS8100 is capable of measuring the concentration of gases whose flow rate ranges from 1 to 30 meters per second. With the addition of a third model to this series, simultaneous measurement of multiple gas types is now possible.