Asahi Kasei joins the Hydrogen Council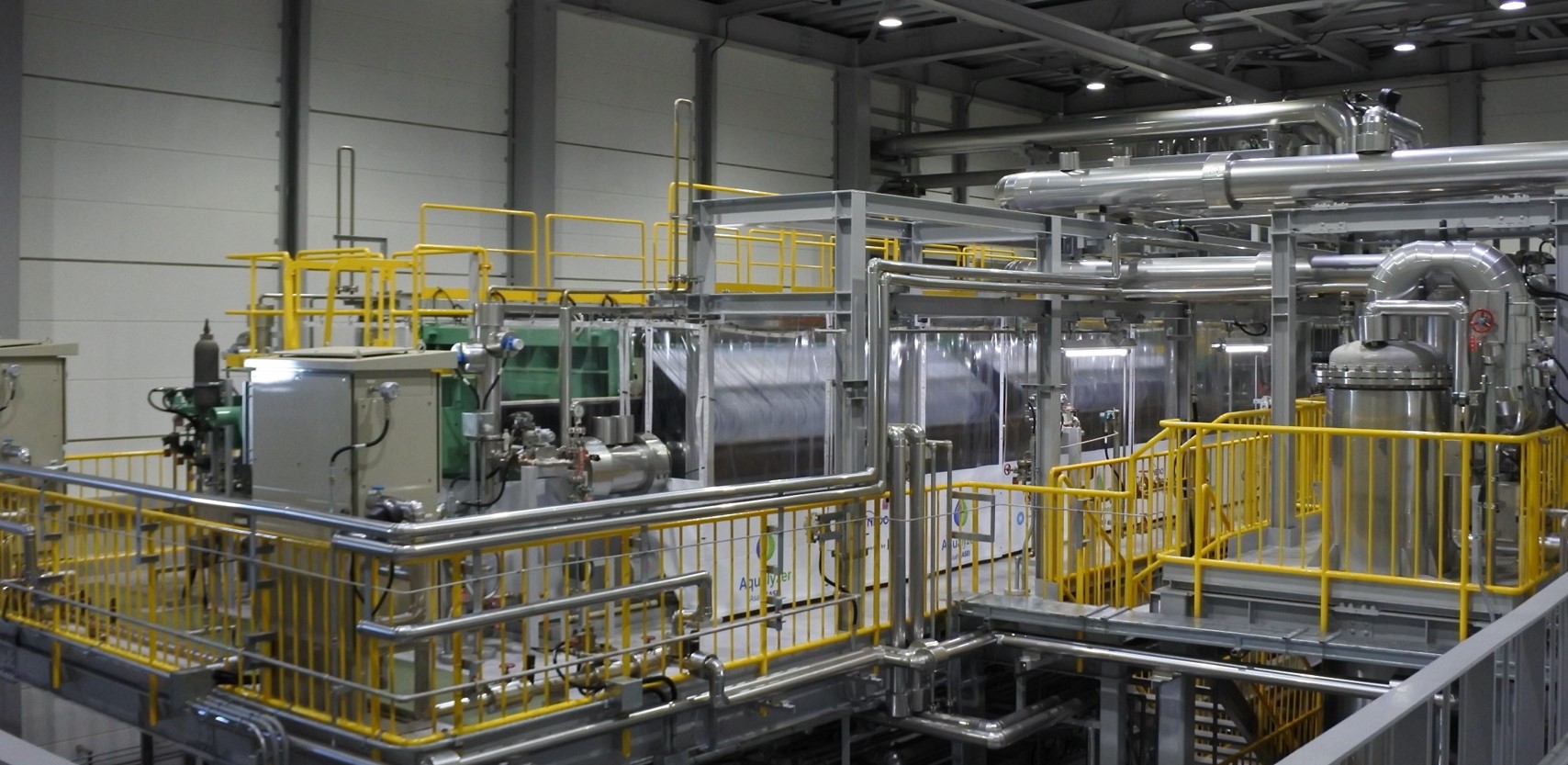 Asahi Kasei announced that it has joined the Hydrogen Council as a steering member. The Hydrogen Council is a global initiative to advance the role of hydrogen in the clean energy transition for sustainability. Founded in January 2017, the Hydrogen Council now includes close to 150 companies and organizations across the entire hydrogen value chain.
Hydrogen-related business is one of Asahi Kasei's "10 Growth Gears" (GG10), businesses to lead the next phase of growth in fields of focus as part of its medium-term management plan 2024 focused on the theme "Be a Trailblazer." Asahi Kasei is currently advancing its hydrogen-related business centered on the alkaline water electrolysis system for hydrogen production developed utilizing its experience and expertise gained with the membrane process for chlor-alkali electrolysis.
Asahi Kasei installed a large 10 MW-scale alkaline water electrolysis system at the Fukushima Hydrogen Energy Research Field (FH2R) as part of a project led by Japan's New Energy and Industrial Technology Development Organization (NEDO) and performed several trial operations since 2020.
Based on the technological achievements obtained at FH2R, Asahi Kasei plans to commercialize a larger-scale alkaline water electrolysis system comprising multiple 10 MW modules by 2025.
Koshiro Kudo, CEO of Asahi Kasei, commented, "The promotion of hydrogen utilization on a large scale is essential to realize a decarbonized society. Through participation in the Hydrogen Council initiative, we believe we can contribute to building a hydrogen value chain together with partners and achieve the decarbonization goal."
As a steering member of the Hydrogen Council, Asahi Kasei will contribute to the promotion of hydrogen utilization by working with various companies and organizations in the supply chain, while building a new business for the future.
A ground-breaking approach to keep plastics circular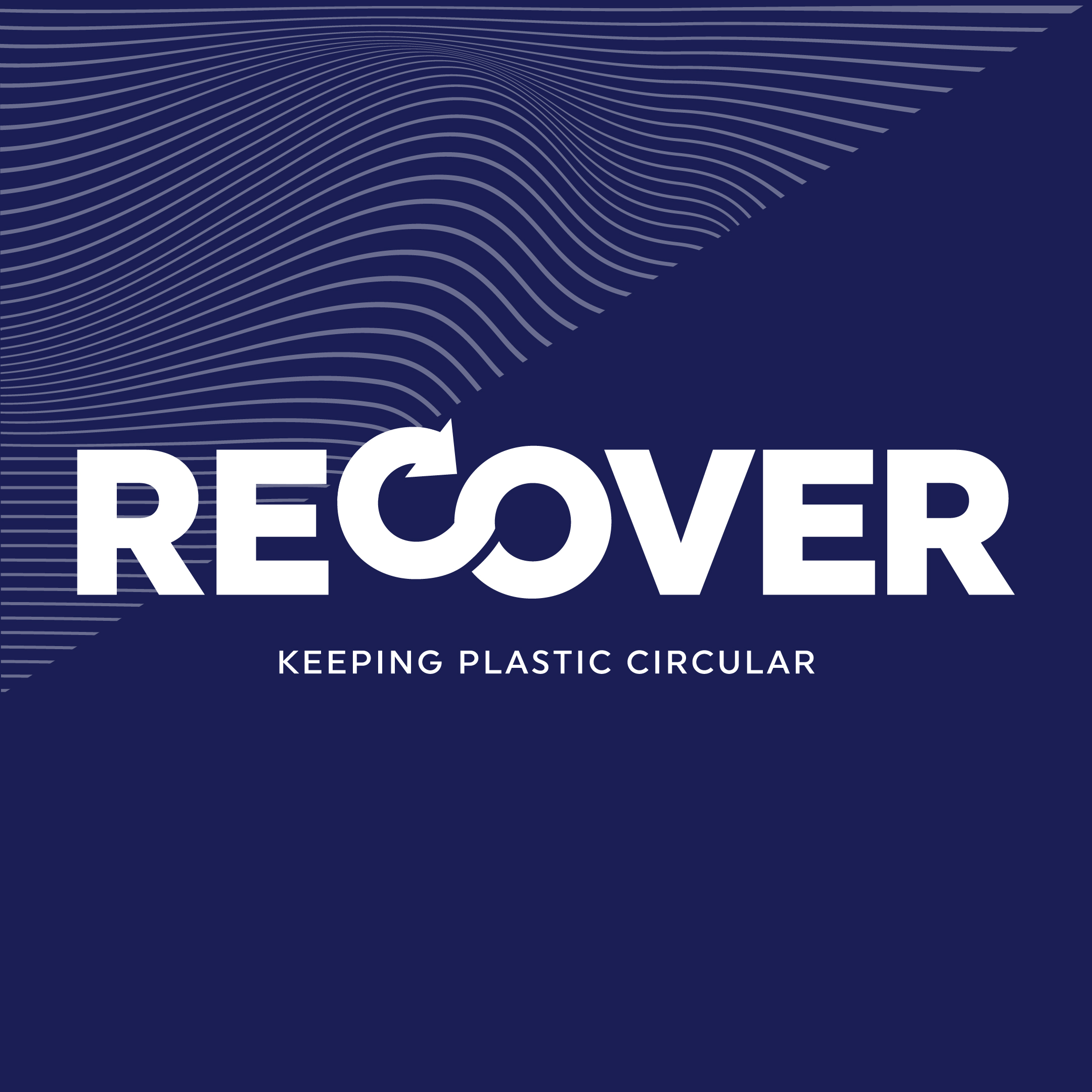 Fully in line with its award-winning No Waste vision, Coveris is now introducing a new business segment named 'ReCover', bundling all efforts in waste sourcing, processing, and recycling to close the loop for circular plastic recycling. ReCover will act as a separate company supplying Coveris sites on an arm's length basis but also supplying third party customers that are interested in recyclates on a quality level that are not available in the market today.
As part of its sustainability strategy, Coveris has already announced the ambition of reducing waste in all its forms. Expanding its recycling capacity and capabilities is just the next logical step for avoiding pollution and supporting customers in their sustainability efforts.
"With ReCover, we have launched a game-changing process – unique within the entire industry. With several high-impact projects in the pipeline, we are aiming at establishing a stand-alone Business Unit in the next couple of years, entirely dedicated to circular economy and closing the loop. ReCover is a platform for all mechanical recycling activities but also leads our developments to achieve food contact compliant materials." comments Jakob A. Mosser, CEO Coveris.
To further strengthen and expand its recycling capabilities Coveris has recently acquired the site and assets from Capital Valley Plastics Blaenavon in Wales, UK. CVP is a well-established PE recycler, processing post-consumer and post-industrial waste via in-house mechanical recycling extruded mostly into building films. The Blaenavon site is equipped with the latest state-of-the-art mechanical recycling technology, with an annual capacity of 20 000 tons.
"The newly acquired Blaenavon site and assets will serve as an important recycling hub for Coveris' Films and Flexibles operations, closing the loop for customers and for our own film production across the network. This new recycling acquisition marks a perfect start for our new company ReCover and our quest to continuously enhance our recycling offers to our customers, truly closing the loop and bringing us closer to our vision of No Waste.", closes Mosser.
Energy management system for green hydrogen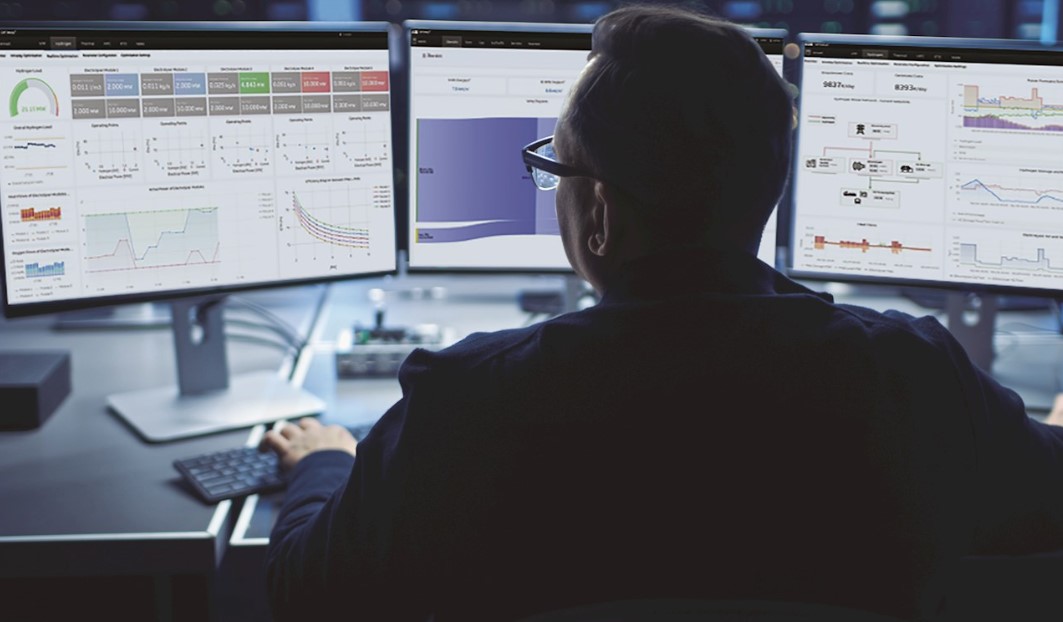 ABB introduces its energy management system ABB Ability OPTIMAX to the green hydrogen market, to help reduce costs of production by enabling real-time visibility of energy consumption across operations.
Green hydrogen made via electrolysis – a process of using electricity from renewable sources to split water into hydrogen and oxygen – is widely considered an important energy vector for achieving a low carbon future. It does, however, pose significant challenges in the way of high production costs and energy intensive processes.
According to the Green Hydrogen Catapult, a global initiative made up of leading energy companies, to scale up production capacity to the 50 times needed, the cost to produce green hydrogen needs to drop by 50 percent to less than $2/kg by 2026.
ABB's OPTIMAX supports this by serving every aspect of a hydrogen plant lifecycle, from simulation at design and engineering phases to real-time visualization and monitoring when in operation. The software measures bi-directional power flows and carbon dioxide emissions providing contextual data which operators can use to determine optimal energy consumption levels required to support plant processes and minimize waste.
The transparency offered by the solution can also be applied to increase the efficiency and safety of each electrolyzer module being operated within the plant, regulating each module's speed, and ensuring it is only used as and when required.
"Scaling up green hydrogen production requires significant capital investment as well as high operating costs," said Sleman Saliba, Global Product Manager Energy Management for ABB Process Automation. "Nearly 70 percent of the total operating costs to run a hydrogen plant comes from the electricity needed to split the water molecule in the electrolysis process. With OPTIMAX, for between 1-3 percent technology investment, operators can run their industrial processes in the most energy efficient way and gain up to 20 percent reduction in electricity-based costs."
Incorporating intra-day planning, operators can also utilize OPTIMAX to plan ahead to trade competitively with the grid, developing a circular energy system that is based on forecasts of renewable energy availability against demand, also considering market electricity prices.​
The solution can also be used to optimize green hydrogen integration with existing hydrogen networks and any future infrastructure that may developed.
Innovation Hub for Co-Creation of end-to-end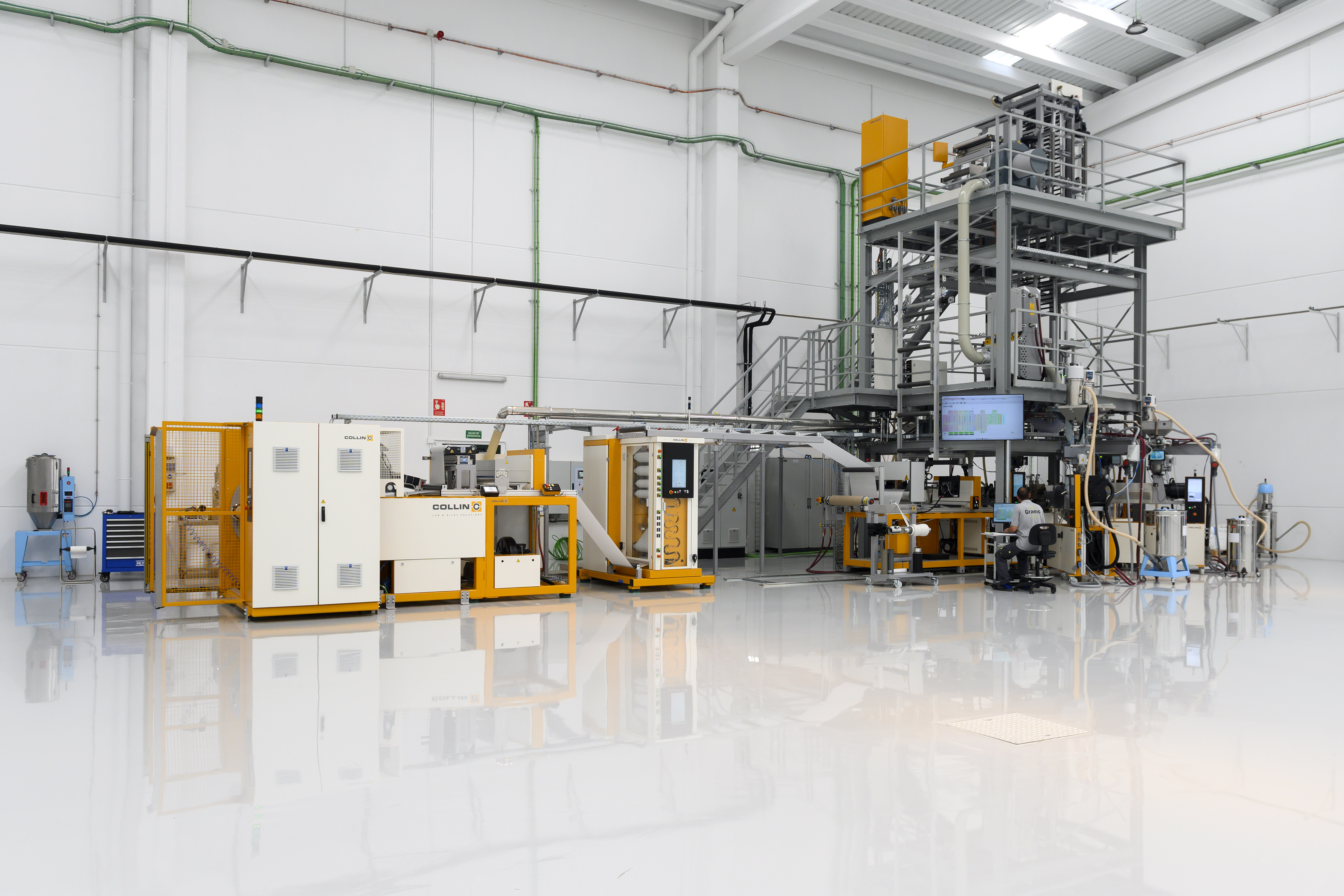 As part of continuous investment, GCR Group has announced the recent opening of a dedicated R&D center in La Bisbal del Penedés, Tarragona, Spain. This 'Innovation Hub' is intended to build on 20 years of experience in materials technology and develop short-term and long-term polymer-based solutions that minimise environmental impact. The overall company investment is expected to reach Euros 100 million by 2025. Combined with the new state-of-the-art 200,000 tonnes recycling plant opening in 2023, these investments reflect a long-term vision created when the company was founded in 2001; 'Innovating our Sustainable Tomorrow.'
While materials based on virgin polymer resins have well-defined and consistent properties, working with recycled materials or finding ways to reduce carbon footprint presents new challenges that require experimentation to solve. Often custom solutions need to be created considering the waste stream and the application. This is why GCR believes collaborative partnerships in 'co-creation' projects within the value chain are vital. The new 2000 square meter Innovation Hub concentrates the technical expertise of GCR's talented team. It includes all the equipment necessary for incubation and proof of concept from development to pilot plant and final production.
Existing collaborations involve technical institutions, equipment suppliers, raw material and waste-stream suppliers, plastic converters and brand owners. GCR also offers turn-key project management where customers completely trust GCR's capabilities. "We prefer to send you all our scrap because the quality you're getting out of it is something we will never reach," quoted a major converter.
GCR's extensive materials know-how and relentless attention to quality are reflected in existing product ranges. CICLIC R-polyolefins (Recycled polyolefins) are based on 'up-cycling' fully traceable waste streams and can deliver similar and consistent material properties as virgin plastics with 60-80 percent lower Carbon Footprint certification.
GRANIC mineral-filled masterbatches and compounds can offer up to a 30 percent reduction in energy costs in downstream polymer processing. In addition to an extensive range of existing products, the Innovation Hub combines GCR's comprehensive technical and processing expertise to customise products and bring solutions to the challenges encountered when using post-consumer or post-industrial waste or carbon footprint/LCA improvement. GCR can enhance the value of waste streams through, for example, compatibilizers or capturing/blocking odour-producing bacteria. In addition, it has developed bio-polymer-based and biodegradable solutions.
"We firmly believe that we have the capability, agility and vision to accelerate the circular economy," says Santiago Sans, Innovation Director at GCR. "Through this investment, we demonstrate our belief in collaboration with like-minded partners in the value chain."
Finding new sustainable solutions will require changes in how the plastics industry traditionally works; a combination of know-how, new ways of thinking, and a long-term vision. GCR's investments in Innovation Hub and the new recycling plant bring new tools to help facilitate these changes. This is another example of GCR's long-term commitment to the circular economy.