SoFormTM of the Thermylene brand


Asahi Kasei introduces new engineered resin series
Asahi Kasei Plastics North America (APNA) introduces SoFormTM, a new engineered resin series as part of their diverse Thermylene® family – Asahi Kasei's portfolio of specialty chemically coupled glass fiber reinforced polypropyl-enes. SoFormTM is a cost- and process-optimized material for automotive interior sur-faces and industrial durable goods.
SoFormTM features excellent scratch resistance with haptic surface feel and improved durability compared to competitors. It also offers key benefits such as low gloss, low emissions, chemical re-sistance, and structural performance. "Durability coupled with low gloss and improved haptic surface feel are key to interior performance and customer end use criteria now more than ever; SoFormTM provides an attractive solution to meet these demanding requirements" states Jane Horal, Marketing and Business Development Manager at APNA. The material is available in 10%, 15%, 20% and 25% glass fiber filled grades. All are commercial-ized and available in either natural or pre-colored for injection molding.
Automotive application areas for these novel grades include, but are not limited to, instrument panels, door panels and associated touch points (map pockets, console sides, mirror surrounds and seat trim). SoFormTM also excels in the industrial segment with applications such as furniture armrests and durable wear surfaces. The durability and haptic surface finish enable both automotive and industrial segments to provide customers with improved longevity and luxury.
"SoFormTM has unique performance compared to traditional talc reinforced thermoplastic elastomers due to the increased scratch and mar properties" says Todd Glogovsky, VP of Sales and Technology at APNA. "For applications that have higher durability requirements, SoForm will be a key product".
Currently, soft touch paint, over-molding or a foam in place with skin has been required to meet these customer demands. SoFormTM is an alternative to improve the design, manufacture, logistics and value chain of the production process. As the material eliminates the needs to paint, over-mold or foam in place, it can provide additional cost-savings and eco-friendly options for the manufacturer.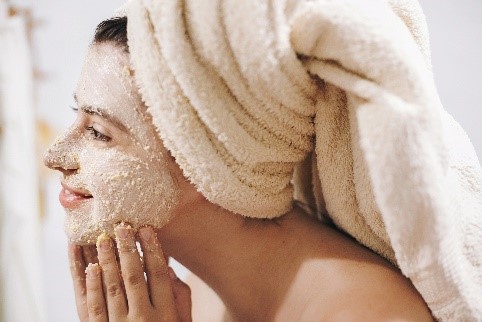 Filling skincare products such as soaps, pastes and scrubs
This year, proper hand washing is one of the big. More than ever, we are aware that hand washing prevents the transmission of many agents that cause infections. While a simple liquid soap is sufficient for normal hand washing, soaps for the industrial sector often have to be enriched with abrasive fillers. Only with such hand washing pastes can heavy soiling such as adhesive residue or motor oil be washed off. Similar abrasive ingredients are also used in cosmetics production for scrubs or waterless soaps.
Challenging abrasive materials for filling pumps
In addition to the abrasive behavior of these products, they often have a highly viscous fluid characteristic – both challenging properties for dosing technology. Conventional filling systems in the cosmetics industry, such as piston pump fillers, find it difficult to handle these materials. The particles get stuck between the piston and the cylinder – the piston then erodes or wears out quickly.
Those dosing and filling pumps were developed purposely for such types of liquids and pastes. By using the precise endless piston technology, they are even suitable for filling small quantities, for example in stick pack samples.
Special configuration for particularly high temperatures
Due to their high viscosity, the materials must sometimes be heated when dosed, otherwise they will not run cleanly into the target container. The company offers special rotor stator configurations for particularly high temperatures.
In addition to dosing and filling pumps, the ViscoTec portfolio also includes feeding solutions. After production, the product is initially filled into barrels. The actual filling of the final containers usually takes place at a different location. ViscoMT removal solutions are suitable for removal from the barrel. A 2-point pressure control ensures a low-pulsation supply to the filling machine.
Impressing Healthy Candy Empire
Alina Morse, inventor of candy that cleans your teeth, may have already appeared on the cover of Entrepreneur Magazine and given the #1 spot as the fastest growing candy company in America by INC Magazine, but Wednesday it was the compliments bestowed upon her during her appearance on "The Dr. Oz Show" that left her nearly speechless.
"I most treasure the fact that you are building something that is good for America," said Oz, cardiothoracic surgeon, health expert & bestselling author. "I'm most impressed that you use beet root & turmeric for the coloring [in your candies]. They don't have to use synthetic materials. You're good at marketing, a great salesmen, have great packaging, and great development," said Corcoran, a 'shark' investor on ABC's Shark Tank. "Alina, I'm going to hire you to run my business. I don't think you need any help whatsoever. You could probably take another business on. This lady [Alina] does not need advice. She could advise me."
At age seven, while researching ways to create healthy candy she could have all the time, Morse invented Zollipops®, the clean teeth lollipops, and hit shelves in 2014 at age nine. Her Zolli® Candy line (Zollipops, Zolli Drops, Zaffi® Taffy, Zolli Caramelz, Zolli Gumeez, Zolli Ball Popz) is now sold at over 20,000 retailers, including America's largest, including the #1 retailer, Walmart, the #1 grocer, Kroger, the #1 drug chain, CVS, and the #1 online, Amazon. She also exports to China, Korea and France, while committing 10 percent of profits to support an increase in oral health education in schools by giving 4-MM products through her "Million Smiles Initiative" to help fight America's most chronic childhood disease – tooth decay.
Earlier this week, DreamWorks Animation (NBC-Universal) announced it had partnered with Morse's company for its new film, The Boss Baby: Family Business, to launch limited-edition packaging of Zolli Candy featuring new and returning Boss Baby characters. The new limited-edition healthy candy products feature two beloved characters from the upcoming film – serving as this season's must-have movie & lunch-box snack for Boss Baby fans to enjoy. The specially marked bags will be available at retailers nationwide for $5.99 beginning this month. The Boss Baby sequel will hit theaters on September 17, 2021.
International ABB leader to head ABB's Machine Automation Division


B&R under new management: ABB appoints Jörg Theis as CEO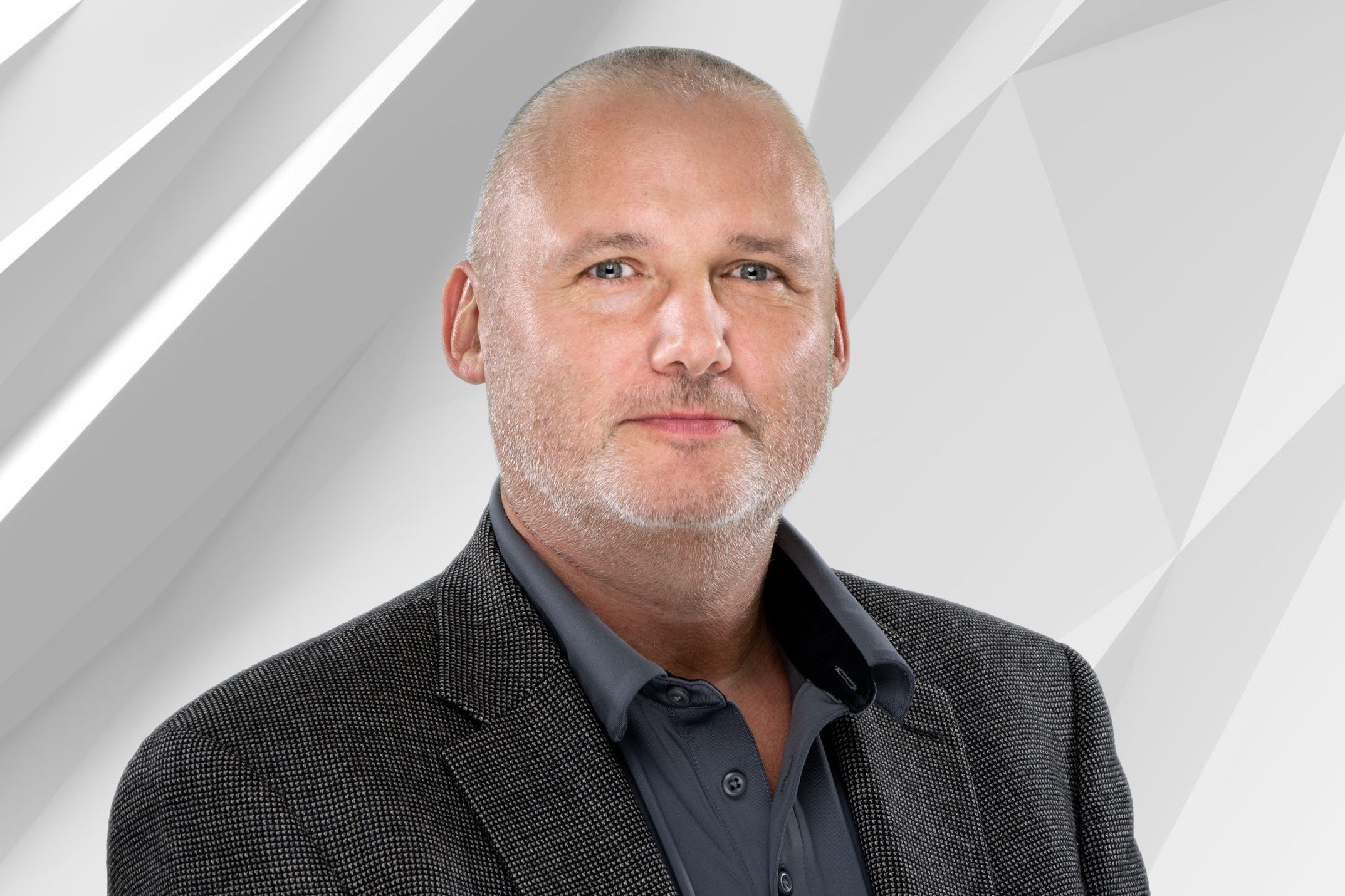 Theis is a 23-year veteran of ABB.  He has deep experience in process and factory automation in Consumer Goods, Pharmaceutical, F&B, Hybrid Industries and Automotive, amongst other segments, with a focus on developing digital services offerings.  He has lived and worked in Europe and Asia and most recently was Asia lead for ABB's Process Automation Division for Energy Industries, based in Singapore.  He will relocate from Singapore to B&R's global headquarters in Eggelsberg, Austria.
"Joerg has impressive global experience in automation and digital services and a strong entrepreneurial mindset," said Sami Atiya, President of ABB Robotics & Discrete Automation business. "With his deep industry knowledge and proven track record in strategic business development, he is the ideal leader to expand B&R's profitable growth, continuing B&R's successful customer and innovation focus, while driving our geographical and portfolio expansion."
"I am honoured to have the opportunity to lead ABB's Machine Automation division and to continue to build on B&R's customer-focused culture and strong legacy of innovation, together with our management team. I am looking forward to working with the team to write the next chapter of our success story together,"

said Joerg Theis.
Theis holds a diploma in Chemical Engineering from the FH Aachen, Germany. He is a German citizen, married and has two children.