Efficient and process-controlled


Access guarding without muting sensors
Innovative strength, a down-to-earth culture and strong commitment are the values that have made Witron – based in the Upper Palatinate region of Germany – the company that it is today. Witron is constantly working on developing even better, even more cost-efficient logistics solutions for its customers, to make them even more successful. In the area of automation and further optimization of warehouse logistics, the selection of suitable, competent and innovative partners also plays a decisive role for Witron. Witron relies on creative solutions from Leuze electronic not only in its own production and warehouse logistics. The company also realizes efficient safety solutions for its customers together with optical sensor manufacturer Leuze electronic. This includes the use of "Smart Process Gating" (SPG), a process developed by Leuze electronic that enables access guarding with material transport to be designed more compactly, simpler and safer.
Safety first
When man and machine meet in a technical environment, it must be possible to stop machine and system parts within a fraction of a second. "The safety of all persons who work in one of the many logistics centers of our customers around the world – whether in industry, retail or service – is the asset most worthy of protection," explains Stephan Schmid, experienced project engineer in the area of development and control technology at Witron. This means: appropriate areas are equipped by Witron with safety devices or fencing that meets the applicable standards and norms so as to eliminate accident risk before it can even occur. But because it is not possible to completely fence in all areas in which man and machine meet in a networked, mechanised system, Witron is working on, e.g., conveyor lines with safety light curtains. These must reliably distinguish between people and merchandise.
The classic safety solution
Especially in intralogistics and in the automotive and packaging industries, affected areas must be safeguarded by optical safety sensors. To unambiguously recognize transported goods as they approach a protective field and to bridge this for passage of the goods at the proper time, muting processes with signal-emitting muting sensors were used across the industry in the past. These sensors were installed in addition to the safety light curtains and enabled pallets and transported goods to move in and out without interruption. In front of and behind the safety light curtain, however, quarters are usually a bit tight. The additional use of bridging sensors often required more space, leading to an even less-compact system design. The installation and service effort for the additional set-up, alignment and re-alignment of these sensors also resulted in additional work. "This led Witron to search for a solution that combines process reliability, system availability and easier operation with one another," explains Schmid.
Muting reinvented
At that time, Leuze electronic did not yet have a practical answer to this requirement, but did already have a project idea: "Smart Process Gating" – based on its MLC safety light curtains. Leuze electronic presented this to its key customer Witron in a very early development phase. Witron was quickly convinced of this idea and accompanied the creative Leuze development in numerous practical tests. "Smart Process Gating" was then put through its paces at and by Witron on its test tracks in its company headquarters in Parkstein in the Upper Palatinate region where it was optimized together in detail. "The result is impressive: a clever solution was created that combines the requirements for safety at work with high process reliability and system availability," explains Josef Apfelbeck, key account manager and specialist for intralogistics at Leuze electronic. With "Smart Process Gating" a new process was created that enables muting processes to be executed more easily, more compactly and more stably. With the SPG principle developed on the basis of its MLC safety light curtains, it is possible to completely forego the previously necessary signal-emitting sensors. Conveyor systems can thus be made more compact. During the operating phase, the risk of misalignment or damage to the sensors is also eliminated as are the costs for their maintenance and servicing. The availability of the entire safety device is thereby increased and other practically oriented risks reduced.
With SPG, the first muting signal comes from the process control (PLC), while the second muting signal is generated by the protective field itself. Smart Process Gating requires a controlled material flow so that the necessary PLC control signals are made available in the expected time window. The MLC 530 safety light curtain variant with Smart Process Gating is TÜV-certified for safety. In combination with a standard control, a performance level PL d can be achieved, which is sufficient for many applications in intralogistics. With a safety control, performance level PL e is also achievable.
Nothing is possible without
Leuze electronic and Witron are linked by a long-standing customer-supplier relationship that goes back to the early 90s and is based on a trustworthy collaboration with mutual respect. "Many hours of hard development work, joint project planning, discussions, testing on the material locks of test conveyor lines with Witron as a strong partner at our side have led to an impressive result," says Apfelbeck proudly. Schmid explains: "Attractive for Witron are, above all, the stability and high availability of the safety device – all with less work. This is confirmed by our on-site teams and by our customers alike." Since the fall of 2016, Witron has used Smart Process Gating and this new technology as a standard solution in all of its projects worldwide – in both the retail sector as well as in industry and the service field. Systems designed by Witron with SPG as safety devices can now be found in France as well as in Norway or the USA. Like everything that leaves the factory in the Upper Palatinate destined for end customers, the safety modules were tested on the test track in Parkstein by Witron. Witron also uses "Smart Process Gating" for its own internal training purposes as well as other sensor solutions from Leuze electronic: whether AMS measuring sensors in Witron's high-bay warehouse or the BCL 300 bar code reader for identifying codes. A recent addition in the area of high-bay storage devices at Witron is the Leuze DDLS 500 data transmission photoelectric sensor with EtherCAT interface. "Nothing leaves our factory before we have thoroughly tested a new component or new technology ourselves. We only recommend solutions to our customers that have proven themselves in practical tests – that's our philosophy," says Schmid: "The Smart Process Gating principle also had to withstand a number of hardness tests. Today, it convinces us on all counts and is used as a standard solution in projects with material flow."
The advanced single-screw extrusion concept. Andritz extruders provide the latest technology for production of the most demanding extrudates in the aquatic feed and pet food industries.
Industry digitization with 5G campus networks


Partnership for smart production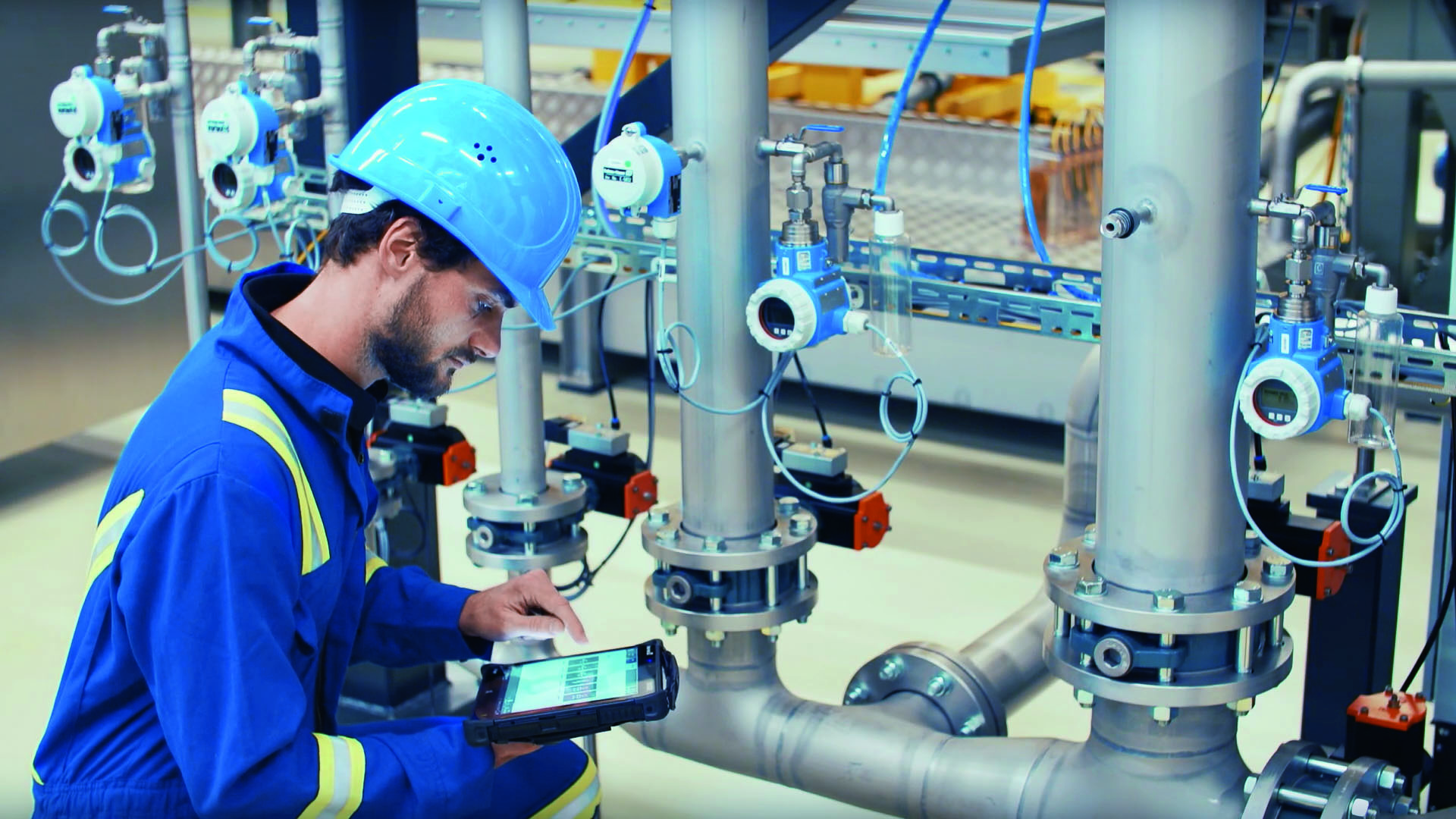 With its campus networks, Deutsche Telekom offers an infrastructure for the smart factory of tomorrow. Together with partners from industry, Europe's largest telecommunications company wants to further expand its 5G ecosystem for industry. In process automation, Deutsche Telekom is now cooperating with Endress + Hauser.
The aim of the cooperation is to develop joint offers in the field of measurement and automation technology for the process industry. This involves the integration of measuring instruments and accessories into the next generation of mobile communication networks as well as digital services based on them. Both companies have signed a corresponding memorandum of understanding and are now working on a coordinated timetable.
Measuring instruments with mobile communication module
Endress + Hauser is one of the first manufacturers to equip its field devices with mobile communication modules and to connect existing installations to 5G networks via newly developed Hart gateways. This enables a large number of instruments to transmit a wealth of process and device data in parallel and in real time. These can, for example, be used in cloud applications for predictive maintenance of process plants.
Campus networks open second signal path
"In addition to the actual measured values, our instruments record a wealth of information from the process and about the sensor. 5G campus networks open up a second signal path that is independent of the plant's control system and thus make it possible to tap this potential. This will enable us to link value chains more closely across company boundaries and make industrial processes more efficient."

Matthias Altendorf, CEO of Endress + Hauser
Strong partners for smart production
"Building a complete 5G ecosystem for industry will accelerate the pace of digitalization in industry," explains Claudia Nemat, member of the Deutsche Telekom Board of Management, Technology and Innovation. "We look forward to working with renowned and experienced partners." In addition to the partnership with network supplier Ericsson, the telecommunications company now also cooperates with E&K Automation, a manufacturer of driverless transport systems, and Konica Minolta, which offers augmented reality glasses, among other products.
For the polymers, chemical, pharma and food industry


Next Generation of High Accuracy Vibratory Feeding Technology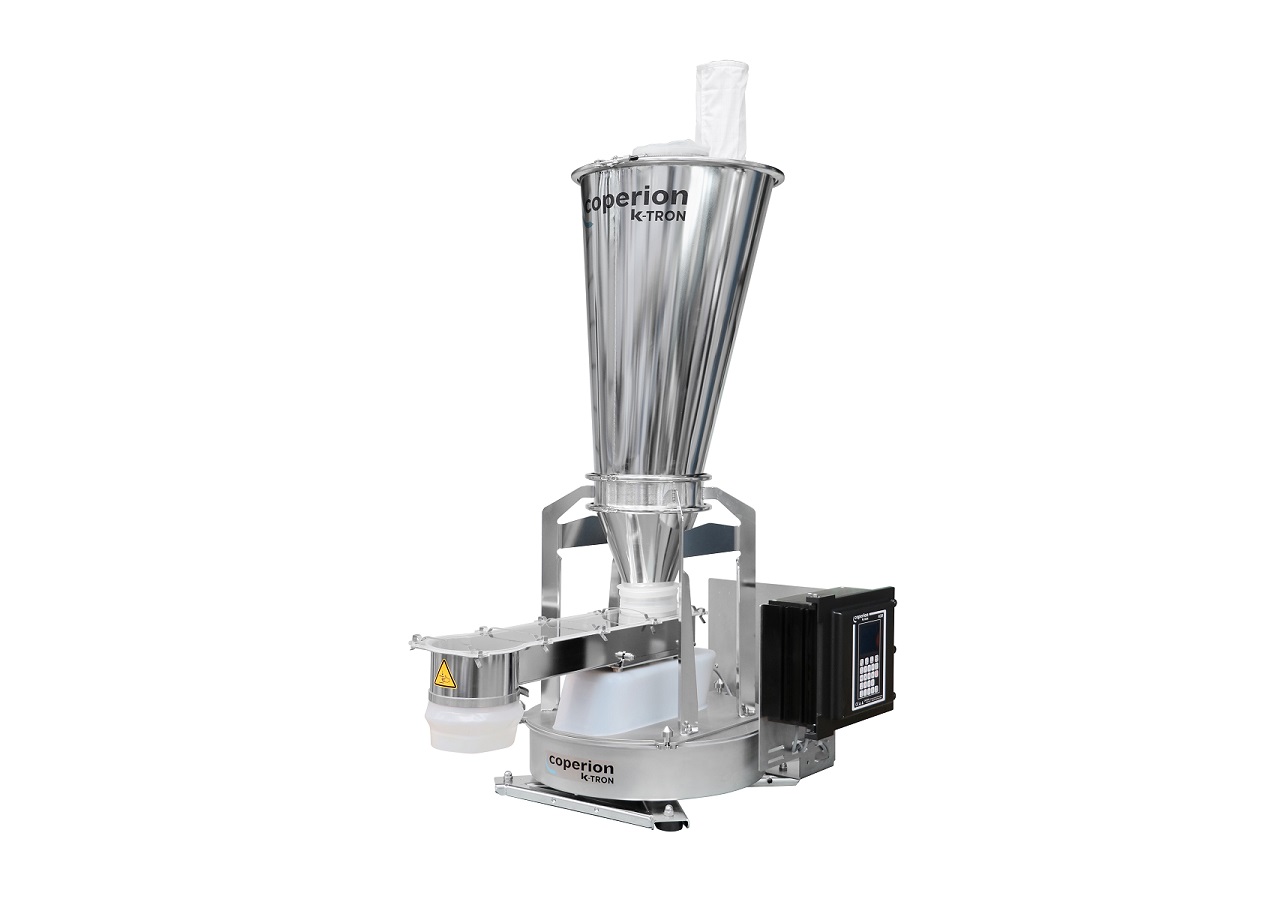 Coperion K-Tron is proud to announce a completely new K3 line of vibratory feeders for dry bulk solids.  The innovative new feeder design features a unique, patent-pending drive system combined with an advanced control package.  The new K3 vibratory feeder is able to achieve accuracies averaging 35% better over traditional vibratory technologies. This revolutionary new generation of Coperion K-Tron loss-in-weight vibratory feeders offers gentle handling of the bulk material, higher accuracy and faster product changeover, resulting in less product waste, less downtime and better end product quality as well as improved sustainability.
New technology brings significant advantages
These advantages are possible thanks to groundbreaking new technology. The key to achieving high accuracy is the ability to deliver a continuous, even product discharge with minimal pulsations. The new K3 vibratory drive is able to do this thanks to a completely new shock absorber design. Conventional vibratory feeders use rubber or spring shock absorbers, which allow movement of the drive in all directions, resulting in rotational motion. In contrast to these conventional shock absorbers, the new K3 line uses a unique flexible pendulum technology which provides shock absorption only parallel to the desired direction of motion, eliminating rotational movement. This parallel motion ensures an even material flow of the product along the entire length of the tray.
The advanced control system and feeder electronics include internal sensors which measure acceleration, displacement, load, current and temperature at rates of up to 25,000 times per second. The fast-acting controller then adjusts the vibratory drive signal to maintain clean sinusoidal displacement for optimal mass flow. The combination of this unique drive with the Coperion K-Tron SmartConnex control system also results in extremely low energy consumption as compared to other feeding technologies. Power consumption can be as low as 20 Watts for feed rates as high as 6,000 kg/h, thus making it ideal for improved production sustainability and minimal heat dissipation.
The typical feeder package consists of a feed hopper, vibratory tray and vibratory drive mounted on a weighing system featuring patented, high accuracy Smart Force Transducer weighing technology and combined with SmartConnex controls. The mechanical package is modular in design, and versatile in that it can accommodate custom tray configurations and lengths, offering the user more flexibility.  A special quick-release clamp mechanism on the feeder tray allows for quick product changeover. The absence of mechanical wear parts results in lower maintenance requirements and ensures gentle handling of the bulk material. In addition to the standard design, a line of hygienic, easy-clean configurations is also available. These include a hygienic silicone cover to enclose the complete drive assembly, making it also suitable for food and pharmaceutical applications.
Ideal for gentle handling of difficult bulk materials
Vibratory feeders are ideal for the gentle handling of a wide variety of materials, including friable products, abrasive products, products with non-uniform shapes, and glass fibers. They are ideally suited to applications such as the high accuracy feeding of finished food products to packaging lines, uncoated tablets to coating lines, as well as difficult feeding of pellets or regrind to plastic extrusion lines, for example in plastic recycling applications.. Vibratory feeders can often be a viable alternative to screw feeders for difficult materials, where gentle vibratory feeding may allow feeding without build-up which can occur on screws and screw tubes.
Coperion at the K 2019: Hall 14, Stand 14B19