Efficient and process-controlled


Access guarding without muting sensors
Innovative strength, a down-to-earth culture and strong commitment are the values that have made Witron – based in the Upper Palatinate region of Germany – the company that it is today. Witron is constantly working on developing even better, even more cost-efficient logistics solutions for its customers, to make them even more successful. In the area of automation and further optimization of warehouse logistics, the selection of suitable, competent and innovative partners also plays a decisive role for Witron. Witron relies on creative solutions from Leuze electronic not only in its own production and warehouse logistics. The company also realizes efficient safety solutions for its customers together with optical sensor manufacturer Leuze electronic. This includes the use of "Smart Process Gating" (SPG), a process developed by Leuze electronic that enables access guarding with material transport to be designed more compactly, simpler and safer.
Safety first
When man and machine meet in a technical environment, it must be possible to stop machine and system parts within a fraction of a second. "The safety of all persons who work in one of the many logistics centers of our customers around the world – whether in industry, retail or service – is the asset most worthy of protection," explains Stephan Schmid, experienced project engineer in the area of development and control technology at Witron. This means: appropriate areas are equipped by Witron with safety devices or fencing that meets the applicable standards and norms so as to eliminate accident risk before it can even occur. But because it is not possible to completely fence in all areas in which man and machine meet in a networked, mechanised system, Witron is working on, e.g., conveyor lines with safety light curtains. These must reliably distinguish between people and merchandise.
The classic safety solution
Especially in intralogistics and in the automotive and packaging industries, affected areas must be safeguarded by optical safety sensors. To unambiguously recognize transported goods as they approach a protective field and to bridge this for passage of the goods at the proper time, muting processes with signal-emitting muting sensors were used across the industry in the past. These sensors were installed in addition to the safety light curtains and enabled pallets and transported goods to move in and out without interruption. In front of and behind the safety light curtain, however, quarters are usually a bit tight. The additional use of bridging sensors often required more space, leading to an even less-compact system design. The installation and service effort for the additional set-up, alignment and re-alignment of these sensors also resulted in additional work. "This led Witron to search for a solution that combines process reliability, system availability and easier operation with one another," explains Schmid.
Muting reinvented
At that time, Leuze electronic did not yet have a practical answer to this requirement, but did already have a project idea: "Smart Process Gating" – based on its MLC safety light curtains. Leuze electronic presented this to its key customer Witron in a very early development phase. Witron was quickly convinced of this idea and accompanied the creative Leuze development in numerous practical tests. "Smart Process Gating" was then put through its paces at and by Witron on its test tracks in its company headquarters in Parkstein in the Upper Palatinate region where it was optimized together in detail. "The result is impressive: a clever solution was created that combines the requirements for safety at work with high process reliability and system availability," explains Josef Apfelbeck, key account manager and specialist for intralogistics at Leuze electronic. With "Smart Process Gating" a new process was created that enables muting processes to be executed more easily, more compactly and more stably. With the SPG principle developed on the basis of its MLC safety light curtains, it is possible to completely forego the previously necessary signal-emitting sensors. Conveyor systems can thus be made more compact. During the operating phase, the risk of misalignment or damage to the sensors is also eliminated as are the costs for their maintenance and servicing. The availability of the entire safety device is thereby increased and other practically oriented risks reduced.
With SPG, the first muting signal comes from the process control (PLC), while the second muting signal is generated by the protective field itself. Smart Process Gating requires a controlled material flow so that the necessary PLC control signals are made available in the expected time window. The MLC 530 safety light curtain variant with Smart Process Gating is TÜV-certified for safety. In combination with a standard control, a performance level PL d can be achieved, which is sufficient for many applications in intralogistics. With a safety control, performance level PL e is also achievable.
Nothing is possible without
Leuze electronic and Witron are linked by a long-standing customer-supplier relationship that goes back to the early 90s and is based on a trustworthy collaboration with mutual respect. "Many hours of hard development work, joint project planning, discussions, testing on the material locks of test conveyor lines with Witron as a strong partner at our side have led to an impressive result," says Apfelbeck proudly. Schmid explains: "Attractive for Witron are, above all, the stability and high availability of the safety device – all with less work. This is confirmed by our on-site teams and by our customers alike." Since the fall of 2016, Witron has used Smart Process Gating and this new technology as a standard solution in all of its projects worldwide – in both the retail sector as well as in industry and the service field. Systems designed by Witron with SPG as safety devices can now be found in France as well as in Norway or the USA. Like everything that leaves the factory in the Upper Palatinate destined for end customers, the safety modules were tested on the test track in Parkstein by Witron. Witron also uses "Smart Process Gating" for its own internal training purposes as well as other sensor solutions from Leuze electronic: whether AMS measuring sensors in Witron's high-bay warehouse or the BCL 300 bar code reader for identifying codes. A recent addition in the area of high-bay storage devices at Witron is the Leuze DDLS 500 data transmission photoelectric sensor with EtherCAT interface. "Nothing leaves our factory before we have thoroughly tested a new component or new technology ourselves. We only recommend solutions to our customers that have proven themselves in practical tests – that's our philosophy," says Schmid: "The Smart Process Gating principle also had to withstand a number of hardness tests. Today, it convinces us on all counts and is used as a standard solution in projects with material flow."
Cloud Solutions


Bidirectional Cloud Service for Industrial Automation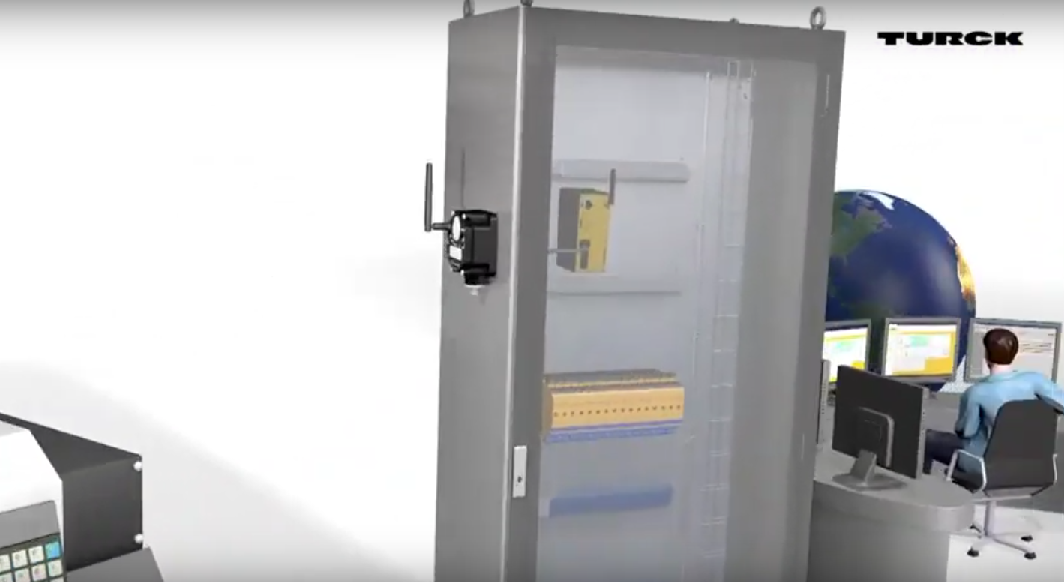 Turck Cloud Solutions uses preconfigured data evaluation for industrial tasks, data security and for simple handling in visualizations. The data is transferred directly from Turck's controller and I/O components to the cloud. For this, Turck is using the Kolibri protocol recently purchased from Beck IPC, which guarantees encrypted communication to the cloud. Users can thus save and evaluate production data in the Turck cloud – either just for monitoring tasks or for optimizing their processes and plants. The benefit compared to other systems is the fact that the relevant data can be simply selected in the controller at the click of a mouse. The cloud user interface can then arrange this data directly in clusters and logically organize it in diagrams and charts without any additional configuration.
Dialogue between manufacturers and users


Satisfied customers through integration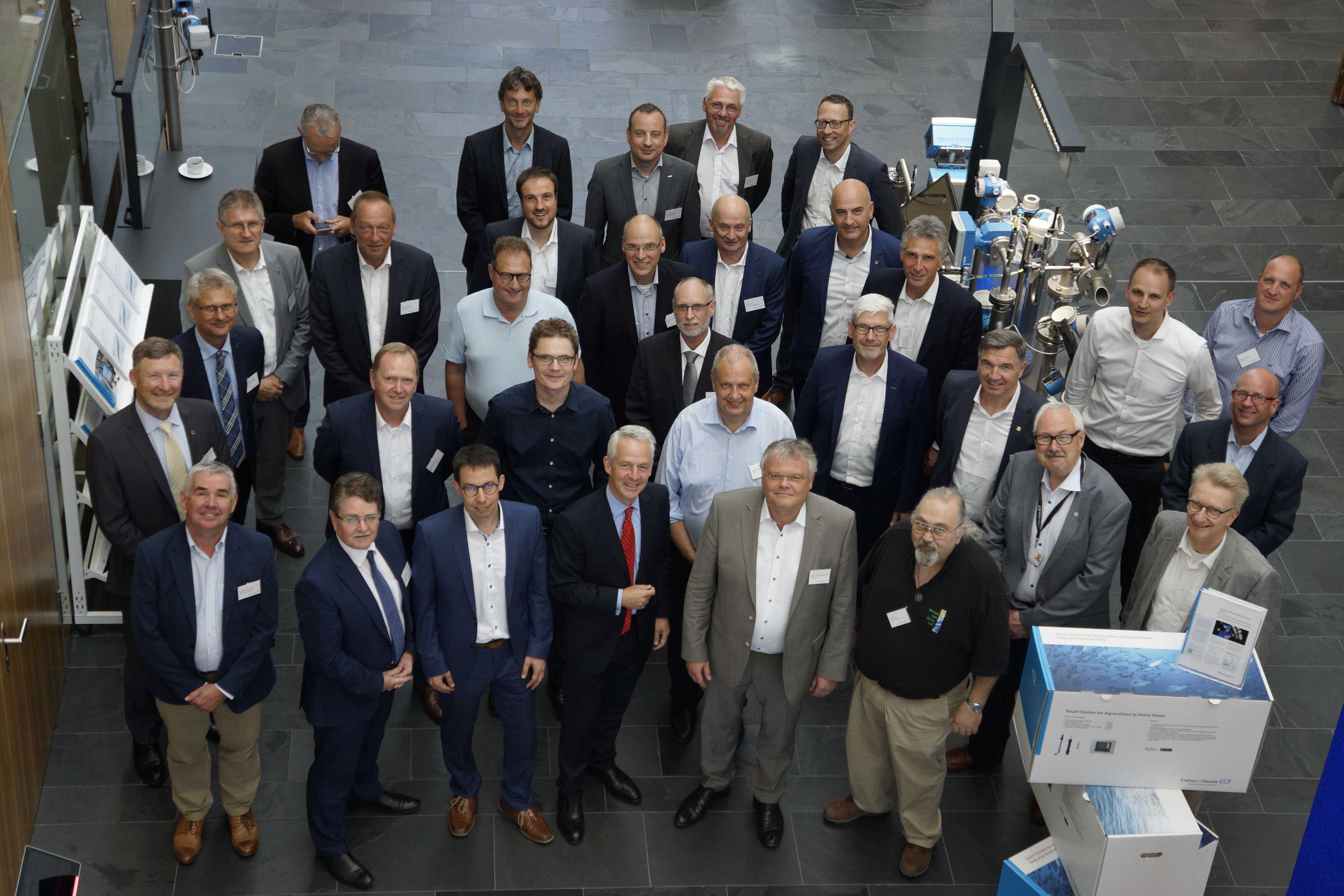 35 Open Integration partners gathered together at Endress + Hauser in Reinach, Switzerland, to share their experiences and thoughts for the first time. A highlight of the event was a presentation from representatives of the chemical and pharmaceutical industries outlining how they benefit from the partner program during digitalization of their processes – and what they would like to see in the future.
The goal of the Open Integration program initiated by Endress + Hauser can be summed up quickly: the simple, fast and manufacturer-independent integration of components and devices into various automation systems. And, almost more importantly, satisfied customers.
While it sounds simple in theory, when it comes to day-to-day system operation, it's far from that. Even the most experienced automation specialists have great respect for multi-vendor systems. That also applies to complete solutions "from a single source." After all, digital communications – a precondition for the extensive use of existing intelligence in field devices and systems – places serious demands on integration.
With its Open Integration partner program, Endress + Hauser is inviting providers of control technology, fieldbus infrastructure, measurement technology and actuator systems to test and document the interaction of their products even more extensively in the interests of their customers. The cooperation partners include Auma Riester, Bürkert, Festo, Flowserve, Hima Paul Hildebrandt, Honeywell Process Solutions, Mitsubishi Electric, Pepperl + Fuchs, Phoenix Contact, Rockwell Automation, Schneider Electric and Turck.
Open standards as a basis
The foundation of this effort is open communication standards (Hart, Profibus, Foundation Fieldbus, EtherNet/IP or Profinet), as well as open integration standards (FDT, EDD, FDI). With a nearly unlimited selection of options, the reference topologies represent practical combinations suitable for applications in the chemical, life sciences, food & beverage, oil & gas, power & energy, primaries & metal and water & wastewater industries.
The reference topologies take into account industry-typical requirements such as explosion protection, availability and redundancy. Each topology is thoroughly tested and documented in the lab in Reinach in conjunction with the partners, after which the recommendations are published.
Interoperability tests create added value
And how do customers benefit from the Open Integration partner program? Every problem that the integration experts discover prior to commissioning can be resolved at a much lower cost compared to fixing the issue in the field at some later point. Customers receive concrete, validated recommendations for automating their systems, which go well beyond established conformity and interoperability testing while ensuring seamless integration. Last but not least, they save time and money.
With developments such as IIoT and APL, users will face new challenges, plus integration testing will be given added weight. This makes it even more important for the Open Integration partners to work together over the long term. The participating customer and provider representatives were in full agreement on this point. Cyber security, in addition to the issue of connectivity, will play a key role in the future. They furthermore agreed that effective strategies need to be developed to counter new entrants in the automation industry such as IBM or Amazon.
Customer-driven developments
One thing was clear during the get-together in Reinach in early June: the process control industry wants open, interoperable systems instead of proprietary solutions. One of the users wants uniform, structured access to static information via QR- and RFID-supported type plates in accordance with DIN 91406. Standardized diagnostics in line with NE 107 is also at the top of the wish list.
In the near term, Endress + Hauser wants to work with its partners to address these and other open issues with the aim of utilizing Open Integration to offer customers even more value-add during digitalization of their processes. The common goal: satisfied customers who can extensively utilize the opportunities that digitalization brings with little risk.
Hermetically tight design


Ideal technology for high-pressure homogenization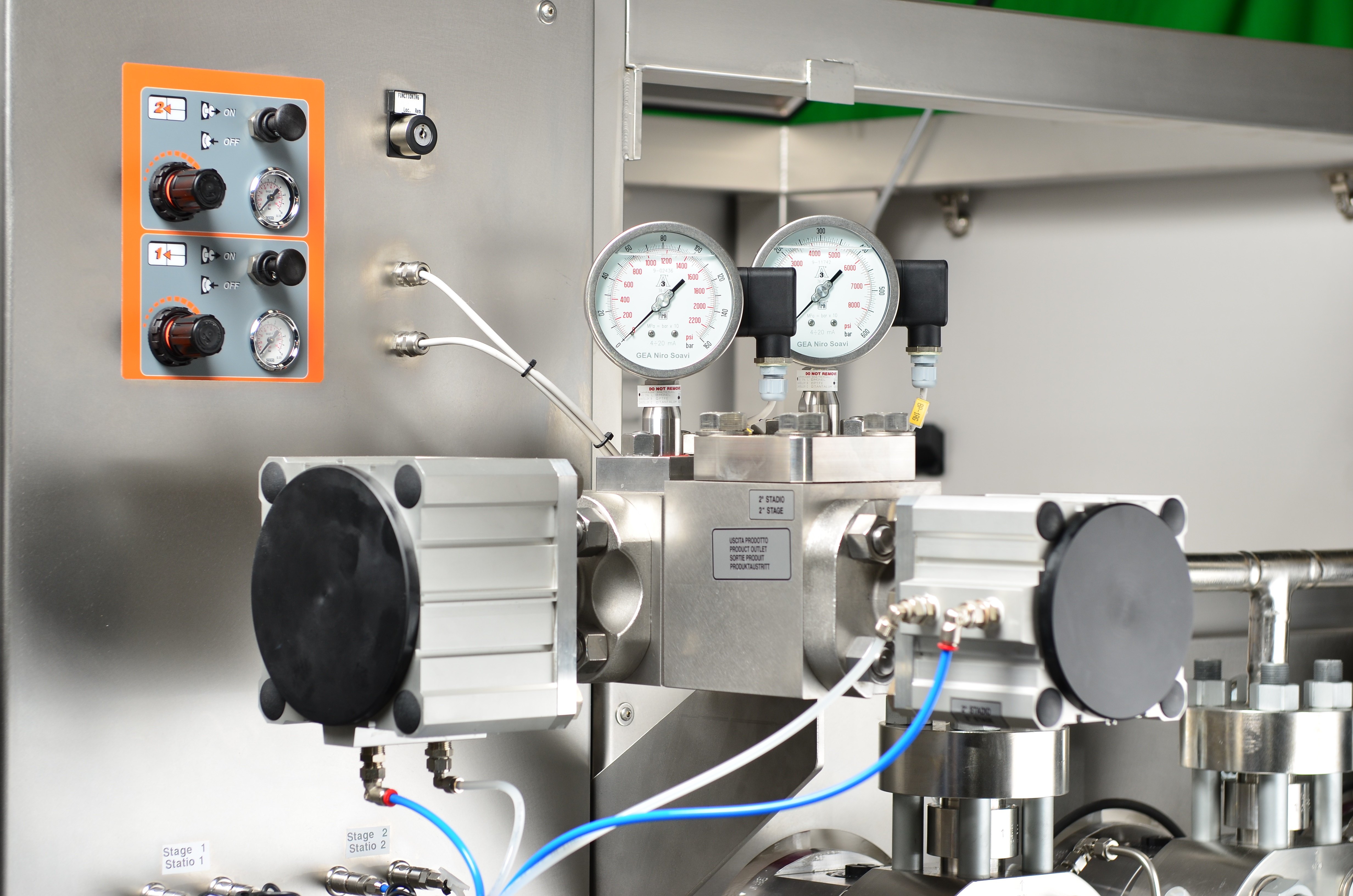 Short-term thermal treatment is used in the food industry for a wide range of products such as milk, mixed drinks or liquid foods. This treatment kills off any pathogenic micro-organisms and extends the shelf life of the products. Since high-pressure homogenization may not re-contaminate food products after thermal treatment, it must be ensured that all components being used have a hygienic or – even better – aseptic design, material selection and integration. To date, packed plunger pumps have primarily been relied upon as the type of pump technology installed in these applications. However, in terms of aseptic production safety, using these pumps is only the second-best choice. This is because, despite a design that accounts for plunger packing components with sterile barriers and flushing systems, there is a risk of recontamination after in-process CIP/SIP cleaning. Furthermore, the thermal load created here results in increased wear on the plunger and its sealing system. The consequence is a significantly reduced service life, especially when the food product being treated contains abrasive ingredients. One alternative is to use process diaphragm pumps. They feature a hermetically tight liquid end, which is hermetically separated from the hydraulic chamber and process environment by a diaphragm. This prevents the inside of the fluid chamber from becoming contaminated, ruling out any contamination of the process space—including the food product.
Listeria in cheese, E. Coli bacteria in meat and salmonella in baby formula—food scandals and recall campaigns by major manufacturers have become all too frequent in recent times, damaging the reputations of the manufacturers responsible. This phenomenon has been increasing customer awareness and putting more pressure on the industry. Especially for sensitive products and products with high hygienic standards, it is absolutely imperative to ensure hygienic production through flawless hygienic process steps, as this guarantees microbiological integrity. In doing so, the following points must be kept in mind: Safe and reliable aseptic manufacturing processes are necessary in achieving high microbiological quality and lasting stability while still meeting the customers' high expectations for aspects such as high taste quality , healthiness and sustainability of the product. Short-term thermal treatment (UHT processes) and consistent downstream aseptic technology present a possible solution to this problem using reliable food-processing technology.
New trends in the food and beverage sector such as unprocessed and innovative ready-to-eat products pose certain challenges to the food industry supply chain with regard to food safety. This applies to both increasing expectations for freshness and the additives and preservatives put into food, which make it necessary to invest in different technologies than those used in previous production processes. The production chain is further affected by crossover-products between the food and pharmaceutical sectors such as ready-to-drink "nutritional beverages," as they are called, which sometimes contain high proportions of abrasive solids (e.g. due to calcium and nuts) or ingredients with microbiological sensitivity. In producing such crossover products, empirical knowledge from the pharmaceutical GMP environment is advantageous. Here, nutritional supplements with functional milk protein sources, fruits and flavors are combined to form new beverages, which may require special attention during production depending on their acidity and pH values. These high requirements must be adhered to specifically when formulating baby foods and high-calorie clinical nutrition (liquid enteral/parenteral foods). During processing, there are key tasks that must be handled by the pump technology specifically, e.g. for feeding raw materials and creating formulations that match the recipe, including metering and mixing ingredients at the correct proportions. Since the end products are ideally stored at room temperature and are supposed to last for an extended time in shelf, short-term thermal treatment is recommended here as well. It is the optimal technology for killing off foreign germs at a high rate and should be followed by aseptic high-pressure homogenization using diaphragm pump technology. This prevents re-contamination and ensures gentle product treatment.
Freedom from residue and microbial safety in high-pressure homogenization
High-pressure homogenization is an application field that poses particular challenges to pump technology. The systems used in this field consist of a high-pressure pump used as a pressure generator in addition to a hydraulic consumer, which is called the homogenization valve. The purpose of the pump is to generate the energy for dispersion in the valve, to convey the fluid being dispersed and to ensure the exact flow rate in the process.
Working principles of high-pressure pumps for homogenization applications
The reciprocating high-pressure pumps that the high-pressure homogenization machines are equipped with are necessary for pumping the fluid from the suction side through a feed pump (usually a centrifugal pump) by increasing pressure on the homogenization unit (single-stage or two-stage valve). Homogenizer pumps are equipped with three to six pump heads. Process diaphragm pumps stand out for their robust mono-block design and because of the integrated worm gear with high hydraulic output thanks to very smooth running. Fluid valves with application-specific designs that have been optimized for wear and hygiene ensure reliable pumping on both the intake and discharge sides of the pump. Automated homogenization valves are controlled pneumatically and hydraulically. The droplet size during homogenization is determined mainly by the cavitation in the chamber of the second stage and is dependent on the pressure-drop there. Assuming incompressible fluids are handled, the flow rate of a reciprocating diaphragm process pump is reduced by a small amount as pressure increases and can be treated as a nearly constant value. Pressure fluctuations between a reciprocating pump and the homogenizer valve can be countered using pulsation-smoothing measures. This includes selecting suitable operating points for the pump and damping measures on the piping. Here, very specific dynamic simulation programs carried out within the scope of a pulsation analysis can provide support in the design.
For homogenization tasks following UHT treatment, the homogenization pump and the homogenization valve must consistently meet aseptic requirements so that the integrity of the products being treated remains ensured. However, many pumps still in use today are packed plunger pumps. For this type of unit, note that plunger packing components with sterile barriers and flushing systems must be incorporated into the design as a measure of preventing recontamination after in-process CIP/SIP cleaning. Moreover, contaminations caused by plunger abrasion in the packing area cannot be ruled out for this pump class. The preferable option for aseptic processes is thus to equip the homogenization steps with hermetically tight process diaphragm pumps.
Diaphragm pump technology eliminates fluid contamination
The diaphragm pump can be viewed as a successful evolution of the packed plunger pump. The diaphragm pump reaches an efficiency of up to 95 percent (in reference to what are called triplex diaphragm pumps, i.e. featuring three pump heads). The pump is set apart thanks to its low amount of wear and thanks to flow rates that are nearly independent of the discharge pressure. In homogenization applications, you benefit tremendously from the fact that diaphragm pumps are designed to operate without dynamic sealing systems. This guarantees a hermetically tight pump head, meaning zero emissions or substrate leaks from inside the system as well as zero ingress of germs from the outside. As a result, fluid contamination can be ruled out. This means that the diaphragm pump is the perfect solution for demanding applications. It is suitable for media that, for instance, have to be pumped with zero leaks and absolute operating reliability because they are hazardous or abrasive and must under no circumstances be released into the production environment, or media such as baby formula that have to remain sterile and free of contamination.
A hygienic or aseptic application requires additional special adjustments to the diaphragm pump head: A suitable pump head material such as stainless steel 1.4404 or, as an alternative, particularly corrosion-resistant austenitic materials such as 1.4439 or 1.4462 (Duplex), polished surfaces with an RA value < 0.8 µm and fluid chambers with minimal dead space and no gaps may make it possible to carry out CIP/SIP cleaning steps repeatedly and efficiently, thus ensuring sterile operation without dismantling. The design and installation of the pump should, however, allow for the cleaning results to be checked periodically while still minimizing the sterile interfaces in the pipe routing. Directives such as those of the European Hygienic Engineering Design Group (EHEDG) – specifically Document 17 ("Hygienic Design of Pumps, Homogenizers and Dampening Devices") – or the 3-A Sanitary Standards 44-03 ("Sanitary Standards for Diaphragm Pumps") and 04-05 ("Sanitary Standards for Homogenizers and Reciprocating Pumps") provide information on how pumps for the food industry are to be designed and installed. Hygienic design aspects regarding cleaning and drainability of the pumps, valves and piping of sterile systems for the design of aseptic process connections of diaphragm pumps can also be found in the ASME BPE Standard in the version that is valid for the specific application.