AC-DC power adapters for medical and industrial applications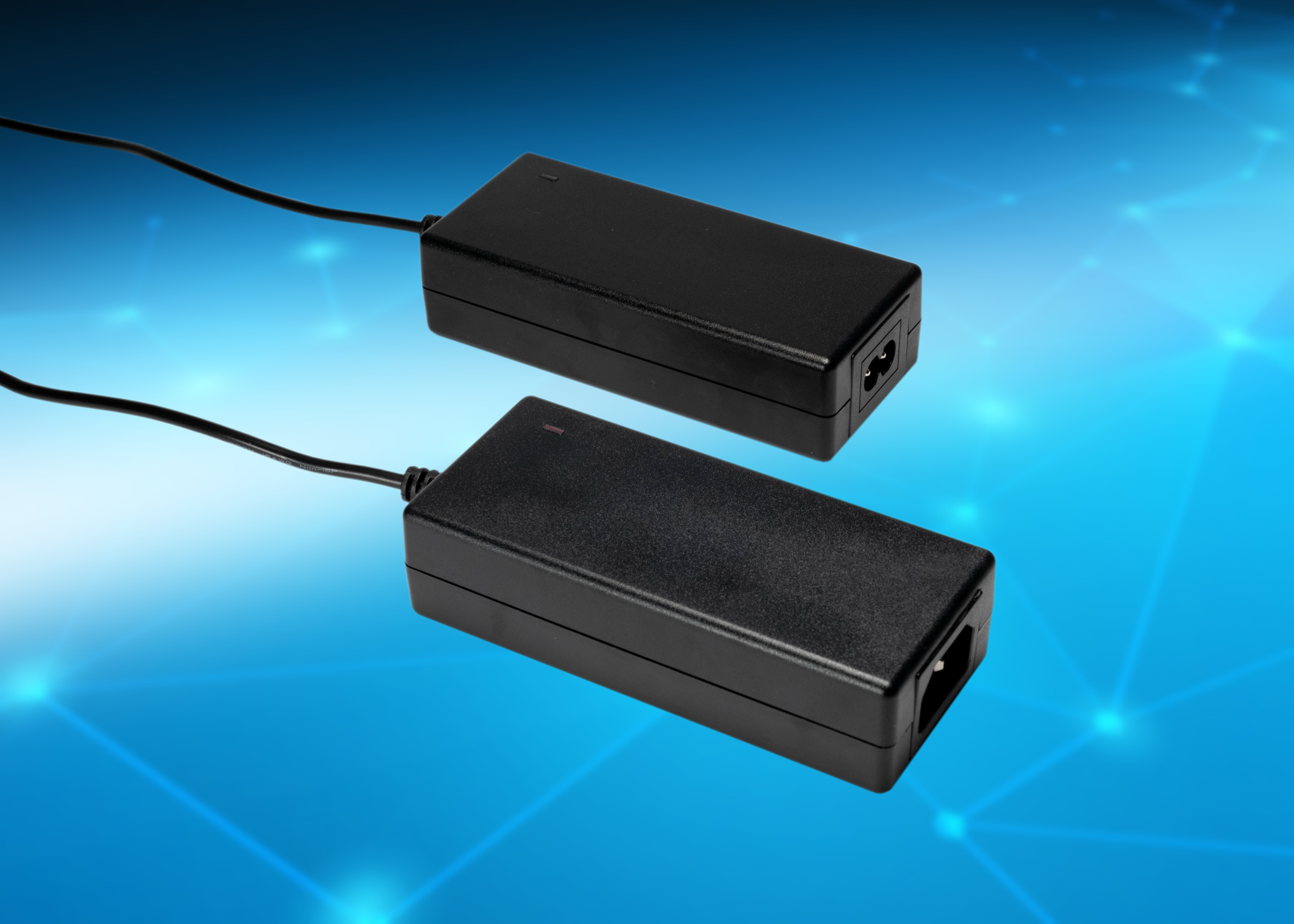 TDK Corporation announces the addition of the TDK-Lambda brand DTM70 and DTM160 series to the DTM family of compact medical and industrial AC-DC power adapters that are available in various power classes from 36 watt to 300 watt. Both series are available in Class I versions with a protective earth terminal on the input and Class II versions with double insulation protection. The adapters are housed in a robust plastic case with dimensions of only 120 x 52 x 31 millimetres (DTM70) and 150 x 70 x 38 millimetres (DTM160). The DTM70 is available with 12 volt, 15 volt, 18 volt, 24 volt, 36 volt and 48 volt output voltages and the DTM160 with 12 volt, 24 volt, 36 volt and 48 volt.
The DTM70 and DTM160 series are suitable for 2MOPP medical applications and general industrial use. Both adapter series are certified to the IEC/EN/UL 60601-1 medical safety standard for clinical applications. In addition, IEC 60601-1-11 certification is available for all Class II versions, allowing these adapters to be used in home healthcare applications. For all versions, EMC is tested according to IEC 60601-1-2 Ed 4, which simplifies use with medical equipment. For industrial and ICT (Information and Communication Technology) applications, all models are tested according to IEC/BS/EN 62368-1 and are certified for installation altitudes up to 5000 metres.
One special feature is the standard locking DIN output connector, which prevents unintentional disconnection of the output voltage of the adapter. Other connector versions and cable assemblies are available on request.
Due to the high efficiencies and the low no-load power consumption of less than 150 megawatt, the adapters comply with EU Regulation 2019/1782 (Eco-design requirements for external power supplies) and the US DOE Level VI specification. CE and UKCA markings confirm compliance with the low voltage, EMC and RoHS directives.
Minilaser-based technology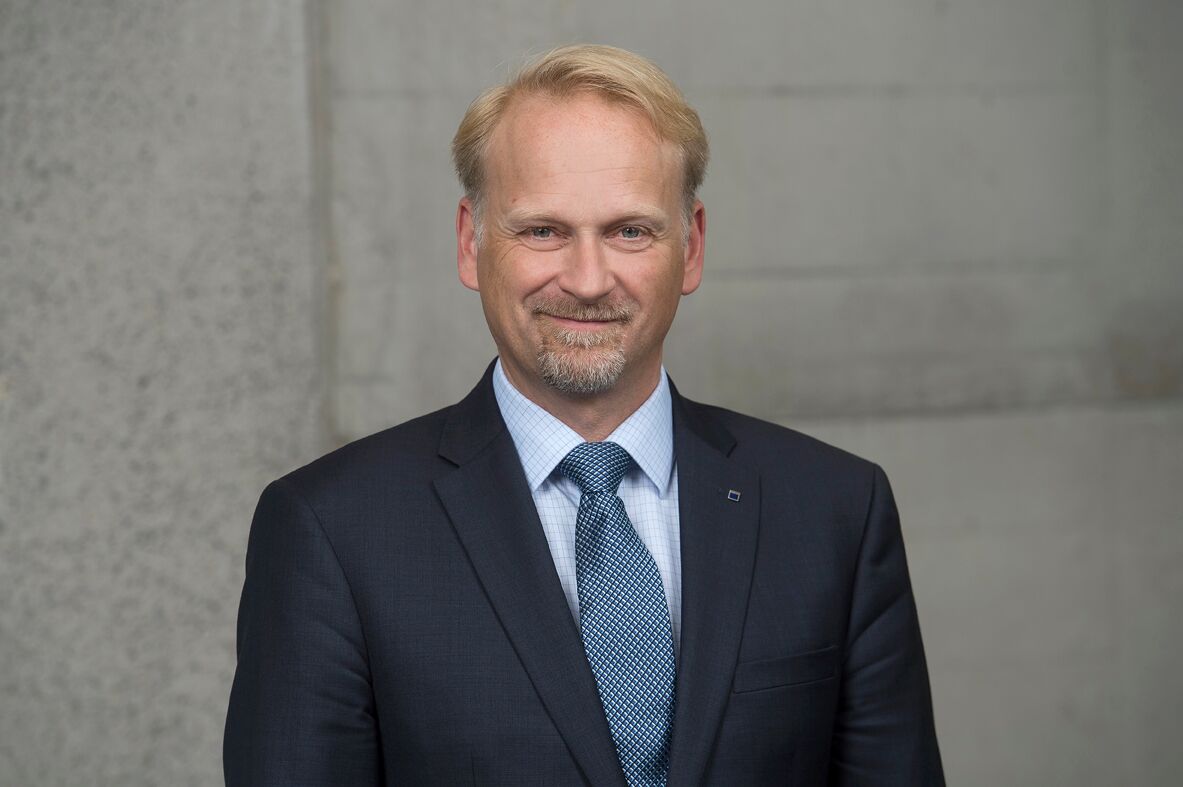 Instead of having to prick with a needle or wear an implant, in the future people with diabetes will simply be wearing a wrist-worn device that reads their glucose with a minilaser. Trumpf Photonic Components and RSP Systems want to make life easier for people with diabetes. The German high-tech company and the Danish medical device company have now entered a partnership to realize a corresponding sensor that will allow RSP's ground-breaking, non-invasive technology to be miniaturized to a wearable format. Trumpf is bringing its expertise in the field of the miniature laser diodes required for this purpose, so-called VCSELs.
"With our knowledge of the mechanisms of photonics, we can soon enable people with diabetes to measure their blood glucose levels more easily, more cheaply and entirely without pain. This partnership once again shows the innovation potential of VCSEL technology," says Berthold Schmidt, CEO of Trumpf Photonic Components.
RSP Systems already has portable, optical, sensor-based devices that can measure glucose levels – but in the size of a paperback book. "Touch Glucose Monitoring has been an ambition for device developers over the last three decades due to the vast implications for hundreds of millions of people, needing to keep an eye on their glucose levels. Together with Trumpf Photonics, we will realize a wrist-worn device, aimed to cover all uses from people on insulin therapy to people at risk for developing diabetes, literally hundreds of millions of people," says Anders Weber, CEO of RSP Systems. Over the past 10 years, the company has developed an accurate, factory calibrated and clinically proven glucose monitor that provides accurate glucose readings just by touching the skin and with no need for calibration.
Measuring blood glucose with laser diodes
According to the International Diabetes Federation, approximately 540 million adults worldwide live with the metabolic disease diabetes, half of whom have not yet been diagnosed. By 2030, the number of people affected is expected to rise to 643 million and by 2045 to 783 million. "If we are successful together, we will improve the lives of hundreds of millions of people," says Schmidt. The Ulm-based company's lasers are already used in smartphones, smartwatches, digital data transmission and sensors for autonomous driving. "VCSEL lasers are clearing the way for a glucose sensor for your wrist – people with diabetes can thus keep an eye on their glucose levels at all times," says Weber. Diabetes has caused worldwide at least 966 billion Dollars in health care expenditures to date. If the disease is not treated or is treated incorrectly, there is a risk of secondary diseases such as blindness, kidney failure or heart attack, according to the WHO.
New data strengthening the continued clinical development of NeuroRestore ACD856
AlzeCure Pharma, a pharmaceutical company that develops a broad portfolio of small molecule candidate drugs for diseases affecting the central nervous system, with projects in both Alzheimer's disease and pain, today announced that the company's presentations at the scientific conference CTAD 2022 are now available in their entirety on AlzeCure's website. They include new clinical and preclinical data with the company's leading drug candidate NeuroRestore ACD856, which is being developed with a focus on Alzheimer's disease
The abstracts, titled Quantitative EEG results from a multiple ascending dose study in healthy volunteers with NeuroRestore ACD856, a positive modulator of Neurotrophin Trk-receptors, and Preclinical characterization of ACD856, a cognitive enhancer in clinical development for the treatment of cognitive dysfunction in Alzheimer's disease, demonstrates increased plasticity, neuroprotection and a possible disease modifying effect, were presented by Johan Sandin, CSO, and Martin Jönsson, CEO at AlzeCure Pharma. The results include new clinical and preclinical data with ACD856, the lead drug candidate in the NeuroRestore project.
The clinical data come from the recently completed phase I MAD study, where the substance, in addition to good safety and tolerability, was also shown to cross the blood-brain barrier effectively and in relevant quantities. The new EEG data, which measures brain activity, also showed that ACD856 activates relevant neuronal pathways in the brain with relevance for cognition and depression, something that strengthens the continued clinical development of the substance.
In addition to memory-enhancing and symptom-relieving properties, the preclinical data presented show that ACD856, also has potentially disease-modifying properties with both neurorestorative and neuroprotective properties. The substance also shows positive long-term effects after repeated administration, which indicates an enhanced plasticity in relevant neuronal pathways.
A positive modulator of both NGF/TrkA- and BDNF/TrkB-mediated signaling, ACD856 has been shown in preclinical studies to improve cognition and memory and is poised for Phase 2 clinical trials, where it is being developed primarily for the treatment of Alzheimer's disease.
"These new positive results with ACD856 support the continued clinical development of the substance in both cognitive disorders and depression. The fact that we also see neuroprotective effects of the substance is something that can further strengthen external interest in the project," said Johan Sandin, CSO at AlzeCure Pharma.
"This is very good news and development that adds to the previous positive data for ACD856 and further strengthens our commercial opportunities for this promising compound," said Martin Jönsson, CEO of AlzeCure Pharma AB.
Optimize Tech Transfer and Industrialization
Sanofi will use Dassault Systèmes' "Made to Cure for BioPharma" industry solution experience based on the 3DEXPERIENCE platform to design, implement, qualify and operate modular production lines at the two "EVolutive Facilities." These will rely on single-use technology and mobile equipment to manufacture up to four products simultaneously and sustainably by selecting the most advanced technologies to reduce their energy consumption. The platform provides a virtual environment for collaborative innovation and end-to-end data management across the life cycle.  Sanofi can experience the manufacturing systems under development and their operation virtually and optimize scale up and industrialization processes before deploying them. 
"We want to improve people's lives by giving them faster access to vaccines and treatments while minimizing the environmental impacts of our activities," said Ana Alves, EVolutive Facility Global Project Head & Site Head of Neuville sur Saone, Sanofi. "Dassault Systèmes delivers the technology we need to accelerate the introduction of new products in the facility by supporting the collaborative works of our teams and by strengthening the standardization of designs and models. It will also bring capabilities to reach our objective to produce several products in the EVF in an optimized schedule, thanks to the digital twin.  Then, the 3DEXPERIENCE platform will help us to address the complexity of the product lifecycle management in a highly regulated environment and for the benefit of our patients."
Pharmaceutical manufacturers must qualify facilities, equipment and processes before production to ensure safety and quality.  This can take weeks or months depending on the equipment configurations and process parameters for different product recipes.  Virtual twins enable manufacturers to standardize modules, reduce this timeframe, and boost their ability to quickly and massively produce crucial therapies. 
With a virtual twin, Sanofi can visualize and simulate the recipe, equipment and consumables that a particular process requires, as well as the flow and activity of the modules and operators in the "ballroom" – a flexible and adaptable area that enables manufacturers to quickly switch between processes.  Sanofi can add, remove and replace functional elements and process steps as needed in a seamless way, and reconfigure the production lines for a fast changeover from one product to another one.  It can also accelerate the main activities of the life cycle of new modules, processes and facilities more quickly and catalog them into its product life cycle management for reuse and faster product changeover.
"The pandemic made it clear: BioPharmas must be able to maximize efficiency and quickly provide high-quality, innovative therapeutics to patients worldwide," said Claire Biot, Vice President, Life Sciences & Healthcare Industry, Dassault Systèmes. "Sanofi is responding to this challenge with next generation modular manufacturing that can transform the speed at which products reach patients. Thanks to the 3DEXPERIENCE platform, Sanofi will implement new products right the first time, with faster production ramp-ups and concurrent process production for built-in flexibility. Ergonomics on the shop floor can be simulated and improved."