Features of a bottle


A sustainable choice for responsible consumers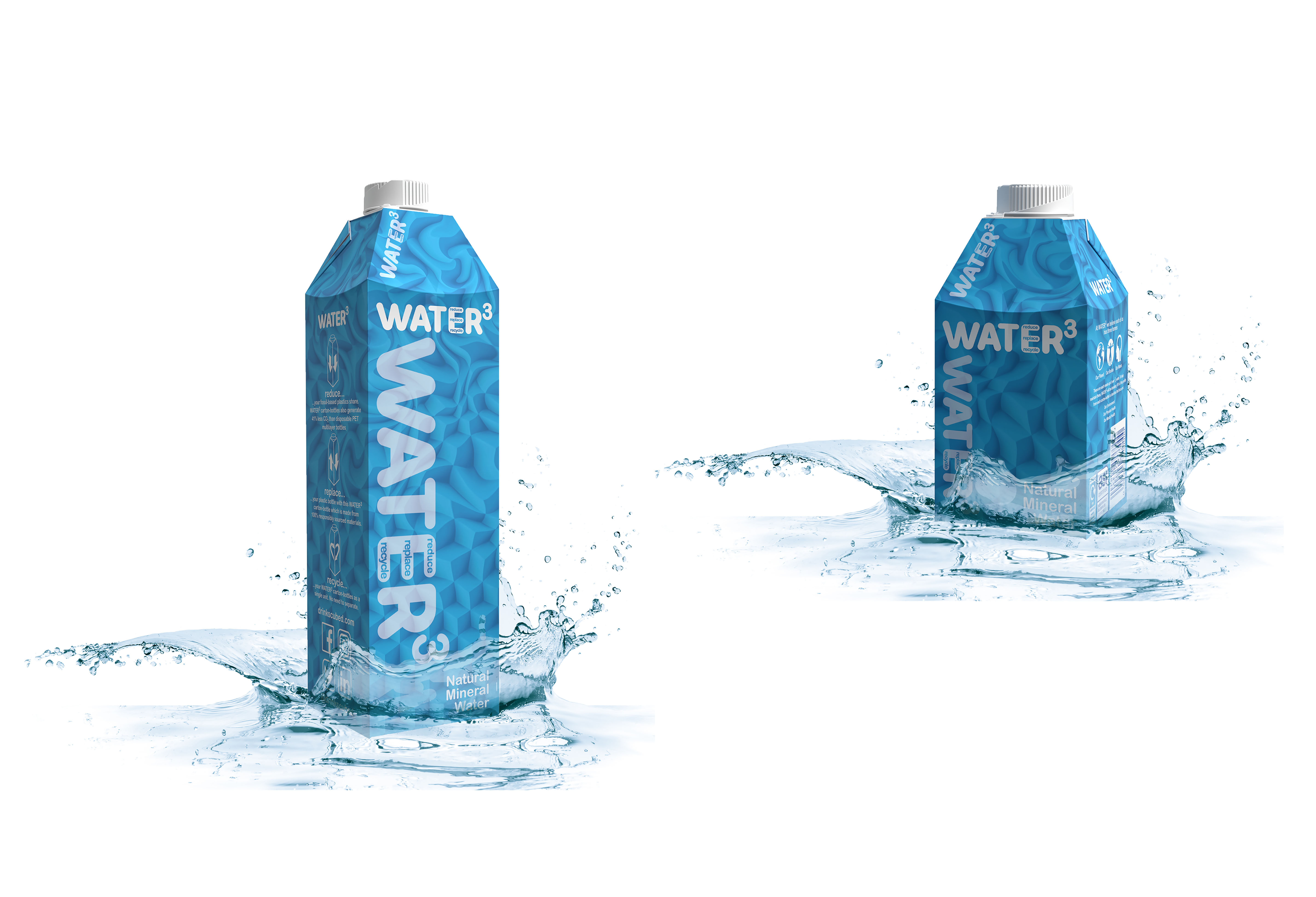 To help achieve its goal of becoming the UK's lowest carbon footprint drinks brand by 2022, start-up Drinks3 (Drinks Cubed) has launched its new premium mineral water in SIG's unique combidome carton bottle with Signature packaging material.
Water3 (Water Cubed) is a pure mineral water product sourced from the valleys of Lower Saxony in Germany. The water is packaged in SIG's carton bottle combidome, which combines the best features of a carton pack with the best features of a bottle, is fully recyclable, primarily made from FSC-certified paperboard, and provides the best CO2 performance compared to other beverage packaging solutions on the market. Water3 is therefore a fantastic alternative to what would usually be plastic packaging.
Water3 also uses SIG's Signature packaging material, meaning most of the used polymers are linked to wood-based renewable materials through a process called mass balancing. Added to this is an ultra-thin aluminium foil certified to the Aluminium Stewardship Initiative (ASI) standard.
Drinks3 aims to lower its carbon footprint through using plant-based and responsible materials that generate significantly less CO2 than other beverage packaging, and by supporting efficient transport and distribution to reduce emissions even further. The brand also plans to help reduce the use of single-use plastics by actively encouraging consumers to choose products with packaging offering environmental benefits and to recycle them.
"At Drinks3 we know that consumers around the world are seeking more natural and ethically-produced products, which is why we believe in providing products that are good for the mind, body and planet," said Ravinder Sandhu, Co-Founder at Drinks3. "Choosing the carton bottle for our new Water3 therefore was a natural choice – offering consumers responsible product packaging that's innovative within the premium mineral water market."
Through SIG's combidome with Signature packaging material, Drinks3 is catering to the demands of modern eco-conscious consumers while offering a high level of convenience and differentiation. The unique carton bottle enables the product to stand out on retail shelves while guaranteeing a smooth pouring action and making drinking straight out of the carton easy. Together, these packaging properties are an ideal fit for the growing water and near-water trend with consumers seeking tasty and healthy refreshment even when on the move.
"Working together with Drinks3 , we are proud to launch an innovative water product in a sustainably-driven packaging solution that will make a real difference for both consumers and the planet," said Norman Gierow, Head of Marketing Europe at SIG. "Our cooperation with start-up brand Drinks3 supports our longer terms goals of giving more to society and the environment than we take out, and always acting sustainably and responsibly."
In partnering with SIG, Drinks3 is leveraging the potential of SIG's Product Innovation and Differentiation platform – a drive to deliver innovative product and packaging solutions that enable businesses to satisfy ever-changing needs.
RSA


Fully automatic labelling of shock absorbers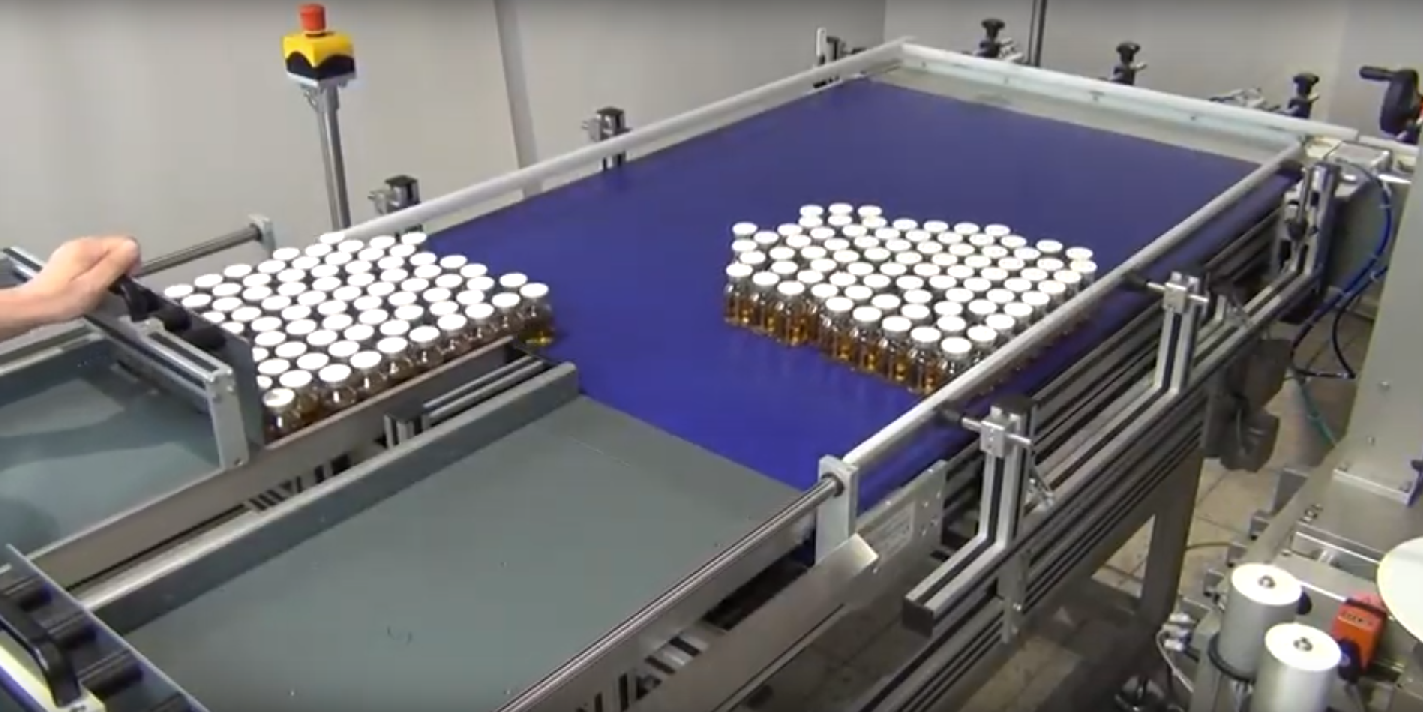 The RSA Series Labelling System has been designed to identify suspension springs with the appropriate load class based on an individual load measurement result. The system receives the measurement results from the upstream system. The system is available as single or double cycle variant (depending on the required throughput).
The variable data are printed with the respective data by a label printing dispenser (with double cycle variant of 2 label printing dispensers) before application. The currently printed label is always applied. The labels can be printed in one or more colours.
Simple linear axes, single- or twin-robot systems are used as handling systems. Since the labels are normally wider than the distance between the threads, the label is preformed as a U before it is applied to reach the labelling position before it is placed around the thread and finally fixed as a flag label. At the outlet of the line, the data is captured by an inspection system and compared with the original measurement results.
1 billionth alu-free pack


Uptake grows for low-carbon aluminium-free solution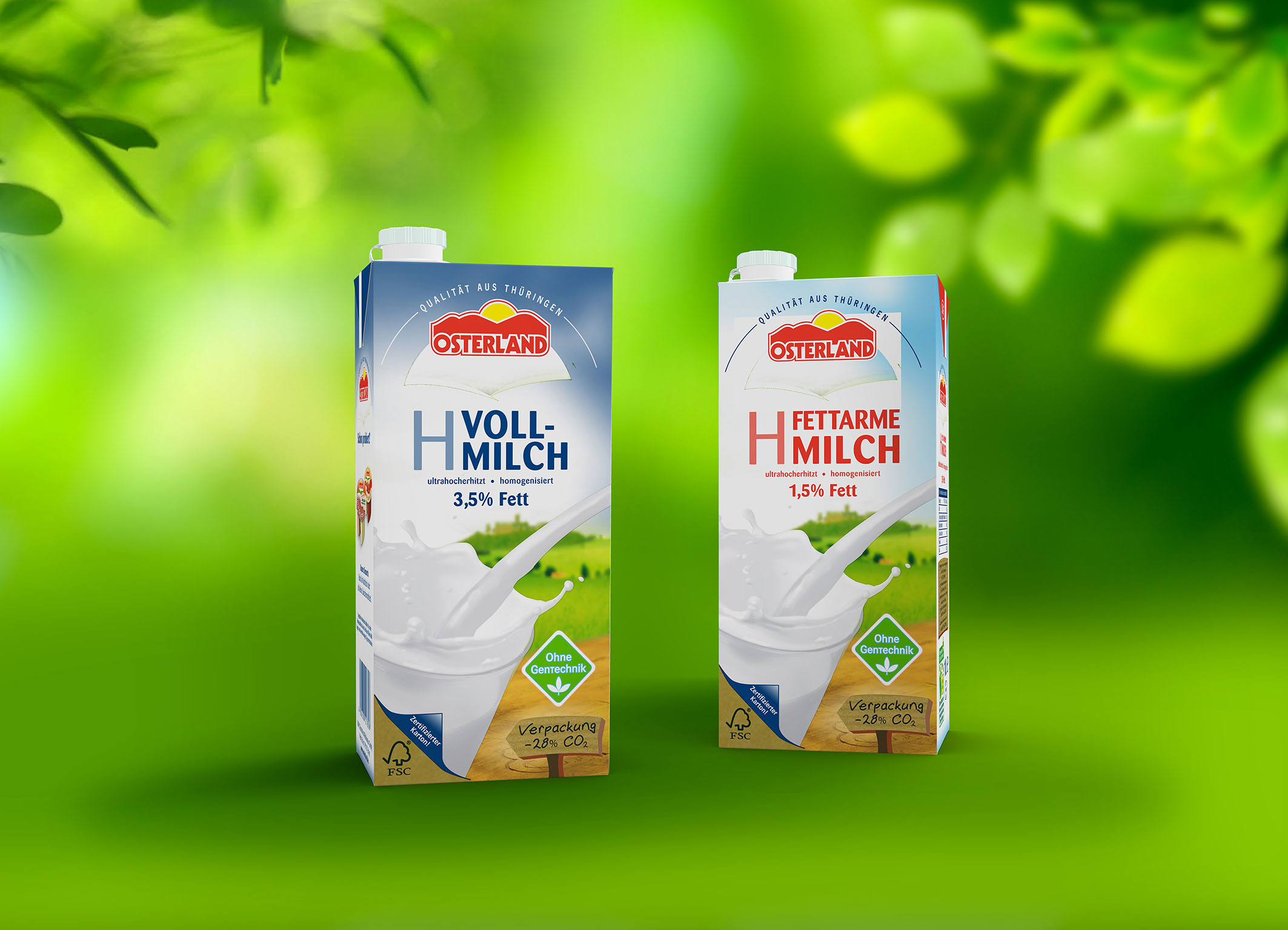 SIG's Combibloc Eco Plus, the world's first and only aluminium-free aseptic carton, has hit the major milestone of 1 billion packs filled. With the launch of Combibloc Eco Plus, SIG disrupted the market by eliminating the need for an aluminium foil barrier layer in aseptic beverage cartons for the first time, significantly reducing environmental impact. Strong and growing demand for this solution is supporting SIG's ambition to go Way Beyond Good by helping to create a sustainable food supply system that puts more into the environment and society than it takes out. The 1 billionth pack was filled by DMK Group, Germany's largest dairy cooperative. As an early adopter of Combibloc Eco Plus, DMK Group has played a decisive role in the success story of this low-carbon aseptic packaging solution for the dairy market.
Delivering for the environment
Aseptic beverage cartons already offer a significantly lower environmental footprint than alternative types of packaging due to their high proportion of renewable materials, light weight and efficient design. Combibloc Eco Plus cuts environmental impact even further by using an innovative composite structure to protect the contents without the need for aluminium foil. The pack is made up of 82% renewable paperboard – sourced from FSC-certified sustainable sources. The result is a 28 % lower carbon footprint than a conventional SIG carton in the same format, as shown by an independent lifecycle assessment by the independent Institute for Energy and Environmental Research (IFEU). SIG is the only company offering an aseptic carton pack without aluminium. Combibloc Eco Plus showcases the company's commitment to sustainable innovation as it drives progress towards its Way Beyond Good ambition. The innovative aluminium-free structure also forms the basis for Signature Pack 100, the world's first pack aseptic pack linked to 100% renewable materials.
Broad market appeal
Climate change has become a mainstream topic for consumers and SIG's low-carbon Combibloc Eco Plus solution is helping customers meet growing demand for more sustainable packaging. Both sustainable and economic, Combibloc Eco Plus appeals across all categories from premium organic to price entry commodity, brands and private labels alike. Combibloc Eco Plus can be filled on standard beverage filling machines from SIG with a simple change to the filling parameters.
"Combibloc Eco Plus works for customers and for the planet," said Frederic Faber, Marketing Account Manager D-A-CH at SIG. "It combines environmental sustainability and economic competitiveness like no other aseptic carton pack available on the market. This unique combination has made Combibloc Eco Plus appealing to SIG customers across a broad market spread, from premium brands to private labels".
Very stable product


Antares Bottles Omnivision Machine
The solution for serialized round, square or rectangular bottles when managed as individual saleable units.