Safety and efficiency


A PFA lined Tank bottom valve system
Richter Chemie-Technik GmbH introduces the first PFA lined Tank bottom valve system. To increase safety and efficiency of mobile tank operation, Richter has developed a new universal corrosion-resistant bottom valve, associated butterfly valve and the first PFA-lined 3" BSP flange.
Universally corrosion resistant PFA lining allows maximum flexibility in various applications. The new design reduces potential leakage risk. It also eliminates high costs from damage to the lining, broken locking mechanisms or flaking off of thin Halar coatings, while increasing product lifetime.
The bottom valve TE / F combines the proven technology of Richter ball valve series KN / KNA and the Richter butterfly valve NKS in numerous worldwide applications in chemical plants. It enables the safe transport of highly corrosive and environmentally hazardous liquids. Both series are already recognized for their reliability, ease of maintenance and long service life in the chemical industry. The ranges have been consistently adapted to the extreme requirements and are based on more than 30 years of experience with lined valves for use in various areas of the chemical industry.
Short-term availability for hermetically sealed canned motor pumps
The availability of HERMAG's custom-designed canned motor pumps continues to average 18 weeks despite the tight situation on the raw materials markets and bottlenecks in many areas of industry. Although the high degree of customization and the strict quality requirements for the hermetically sealed pump units are major drivers in terms of production time, delivery in less than 20 weeks can still be achieved on average. The pumps are individually configured for different applications and handle media with temperatures from -120°C to 450°C at nominal pressures up to 420 bar. 
The pumps are aimed at applications where maximum environmental safety is required, such as the pumping of toxic and explosive liquids in the chemical and petrochemical industries. Currently, the pumps are in particular demand for pumping ammonia in the production of fertilizers. A design as a standard chemical pump according to ISO 2858 or for the oil and gas sector according to API 685 is also possible. 
AxFlow continues to deliver canned motor pumps in around 18 weeks. The design for the respective application is carried out by the process engineers. Installation work as well as maintenance and service work can also be requested from the company and carried out by the specially trained service technicians. 
Innovative high-pressure pumps for the marine sector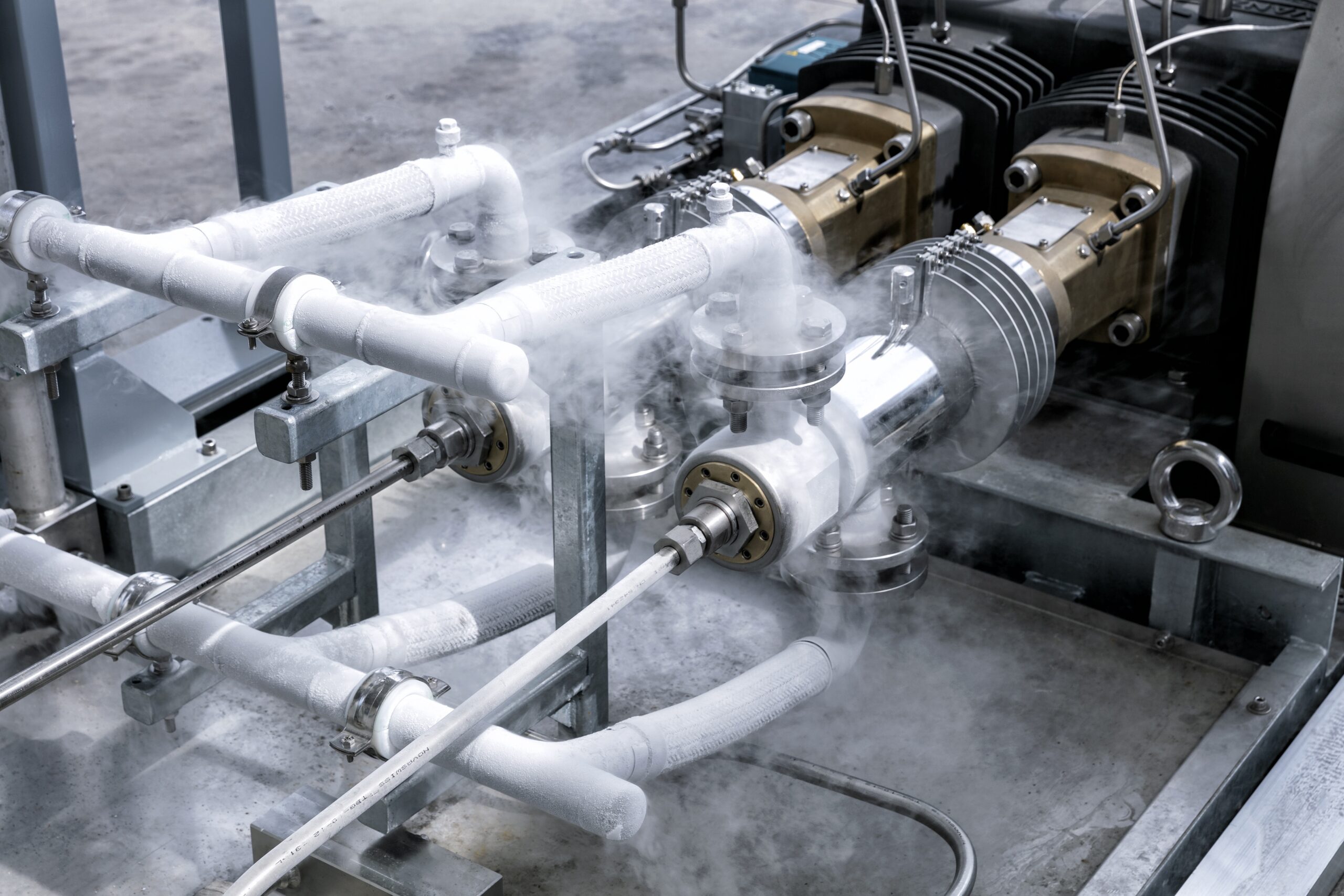 Now Vanzetti Engineering is significantly increasing its deliveries of high-pressure pumps for marine use. This demand is due to the great demand in the sector that integrates the product type in the supply systems of marine engines. Since 2021, the number of orders for VT-3 type cryogenic high-pressure piston pumps has increased significantly. This is due to the new market trend of using high-pressure systems. This particularly affects giant ships that run on natural gas, such as container ships, bulk carriers, gas and chemical tankers, and car carriers. Giancarlo Geninatti Crich, Vanzetti Engineering's LNG Marine Sales Manager, confirms, "New ships are increasingly using methane engines for their propulsion systems. There is a high demand especially for high pressure systems. In this regard, the trend has changed – just a few years ago, low-pressure engines were preferred."
More efficient and sustainable engines
This trend, which has emerged in recent years, has its origins in the technological development of engines in terms of sustainability and efficiency. ME-GI high-pressure two-stroke engines from the MAN company are used to power today's giants of the seas. They use VT-3 low-temperature piston pumps in a double, triple or quadruple configuration.
"Already in 2019, the company delivered the first products for high-pressure applications in the marine sector. By 2020, 90% of the cryogenic pumps sold in this sector had low-pressure technology (up to a maximum of 20 bar). Since the beginning of 2021, however, orders for high-pressure pumps (up to a maximum of 350 bar) have increased considerably. Our current order intake includes a 50% share of high-pressure and 50% of low-pressure pumps."

– Giancarlo Geninatti Crich
From 2021 to date, the company has delivered a large number of VT-3 machine groups in double and triple configuration for more than 30 vessels equipped with high-pressure supply systems and in demand worldwide, mainly from customers in China, Korea, Singapore and Norway.
Safety, reliability and low maintenance
Vanzetti Engineering's VT-3 cryogenic piston pumps are an evolution of the previous VT-55 model. Depending on the desired flow rate, the pumps are available in single, double, triple or quadruple configurations. Their maximum pressure is 420 bar. The VT-3 model represents an ideal solution in terms of performance, safety, reliability and maintenance optimization. Its delivery can be made on a transport and installation frame that supports both the pump and all the accessories (sensors, instruments and valves) necessary for safe and reliable pump operation.Innovative high pressure pumps for the marine sector
Global solutions provider at Greenplast 2022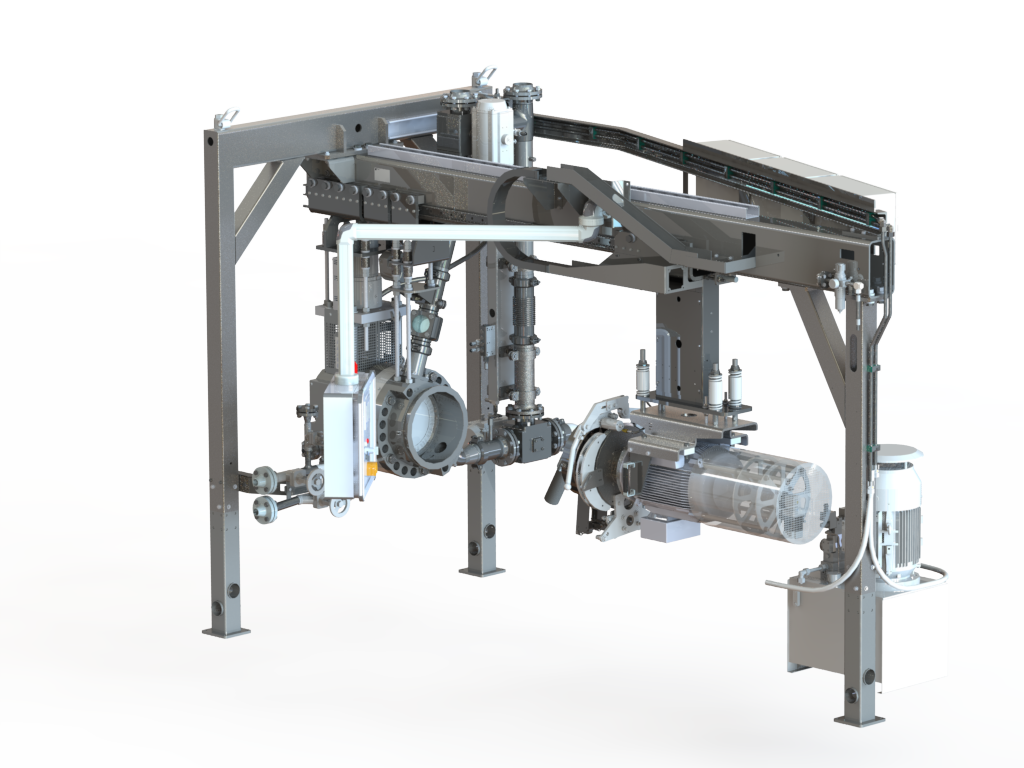 At Greenplast in Milan, Italy, May 3-6, 2022, Hall 14, Booth 31, Maag Group will show integrated solutions for polymer processing in the recycling sector, specifically the ERF high-performance melt filter from Ettinger.
This high-performance melt filter is used to filter highly contaminated polymer melts. The filter is self-cleaning with a rotating perforated drum through which melt continuously flows from the outside to the inside. A scraper removes impurities remaining on the filter surface and feeds them to the discharge system. This allows the filter to be used fully automatically and without interruption for extended periods of time without the need for replacement. Advantages: Reliable melt filtration, extremely low melt losses, good mixing for a homogeneous melt.
PEARLO 350 EAC with liquid heated die plate for high throughputs
This underwater pelletizing system is specifically designed for high throughputs, e.g. production of 18,000 kg virgin polymer per hour. The unique knife design, together with optimal water and material flow conditions in the cutting chamber, delivers not only ideal, uniform cooling effects, but also excellent pellet quality. Another innovation is the knife infeed system, which allows axial movement of the cutting shaft for precise knife infeed as well as knife grinding even during operation. Costs can be reduced through increased line availability and longer product runs.
Innovative strand pelletizing: advantages of the PRIMO Plus Flex
Shortest unguided section combined with increased rotor diameter delivers not only more torque but also top-quality pellets.
Throughputs up to 5,000 kg/h
Profitable production thanks to very high machine availability due to wear-resistant cutting tools
For applications such as pelletizing of base polymers, recycling products, processing of highly filled compounds or ETPs into different pellet lengths, from micropellets to LFT, the product is the first choice for a reliable dry-cut strand pelletizing process.
All extrex gear pumps with the new x6 class design have been completely redesigned technically and feature redesigned components, from the shafts to the bearings and seals. The interaction between the components has also been optimized. Specially developed low-compression gear technology enables very high pressures with a low shear gradient. This enables even higher product quality and volumetric efficiency, as well as manufacturing consistency and reliability.
"Another brand first is Maag Brain. We are pleased to present this autonomous monitoring system, which marks another step towards Industry 4.0 and the Internet of Things (IoT). The system is designed to monitor pumps and ensure their maximum efficiency during operation."

– Claudio Bonafede, General Manager